Martin Nicholson's Cemetery Project
St Faith, Dorstone, Herefordshire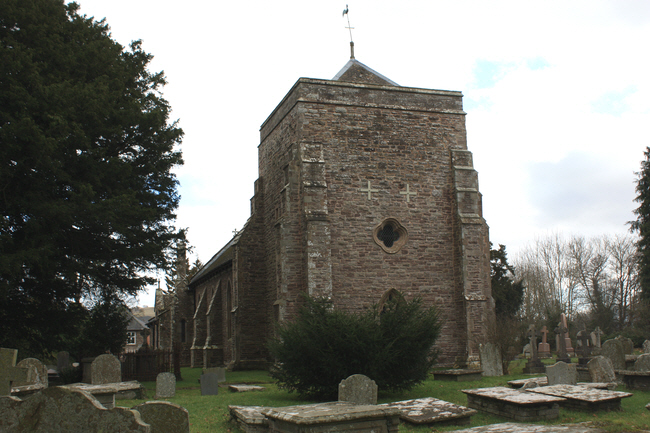 The present building, in the Early English style and built by the year 1889, was designed as nearly as possible on the lines of the old church erected in the 11th or 12th century.
---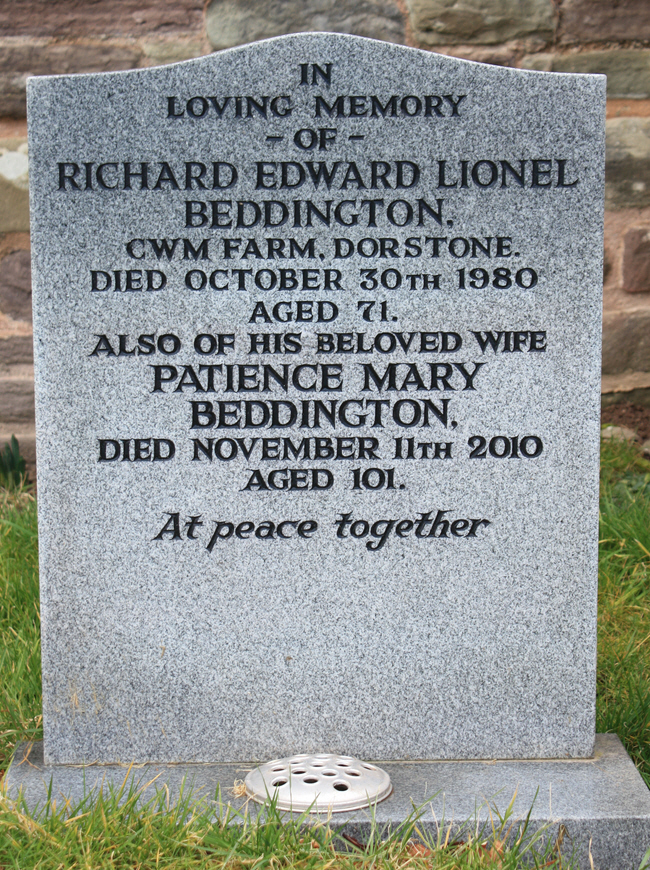 Aged 101.
---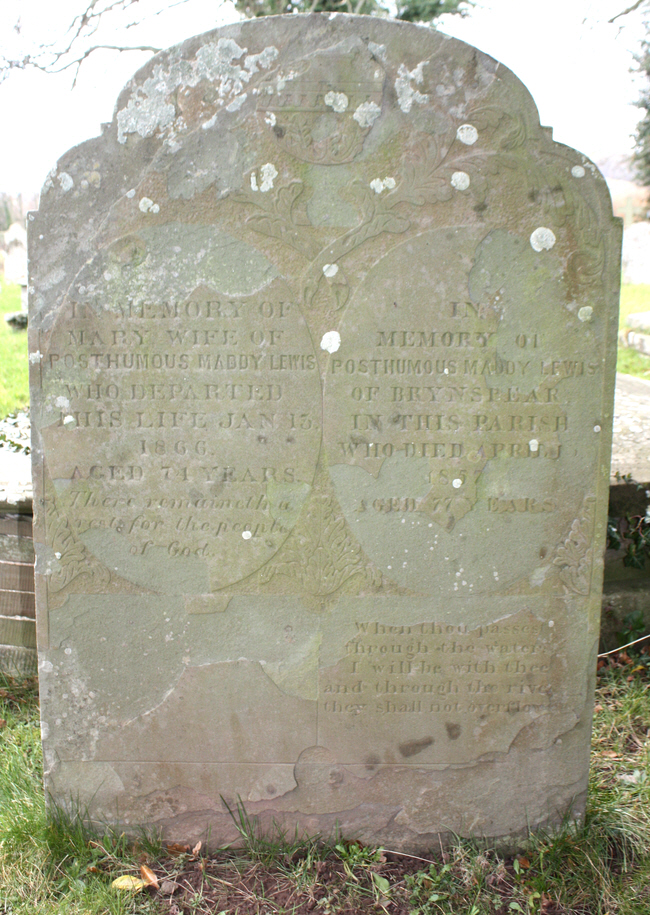 A man called Posthumous Maddy Lewis - we wonder if he was given this name because he was born after his father had died?
---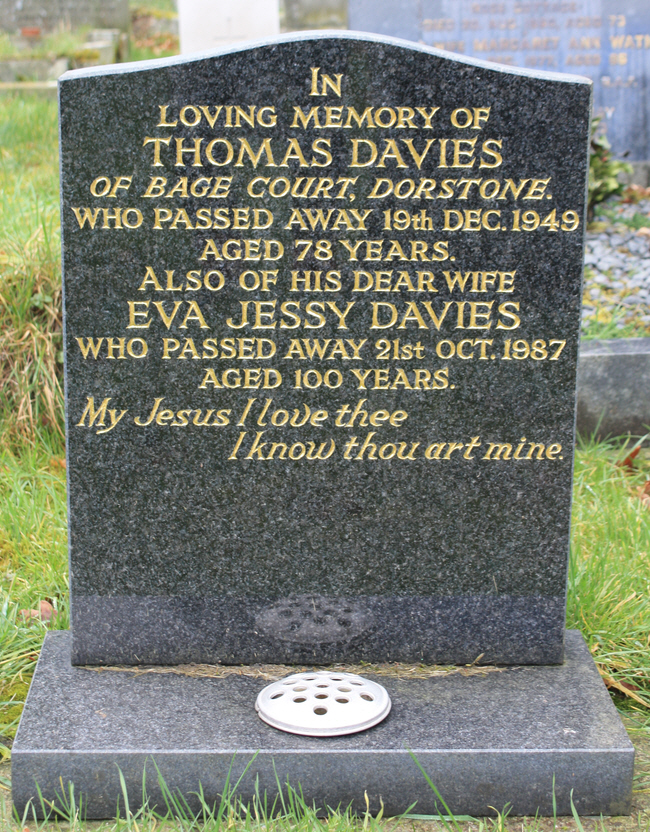 Aged 100.
---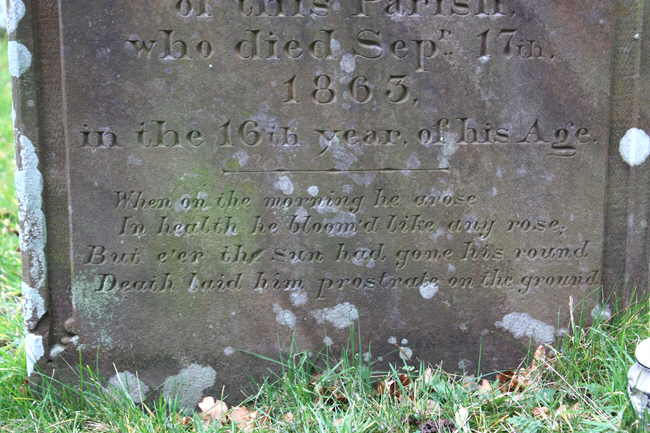 The poem reflects on the sudden death of a 16 year old boy.
---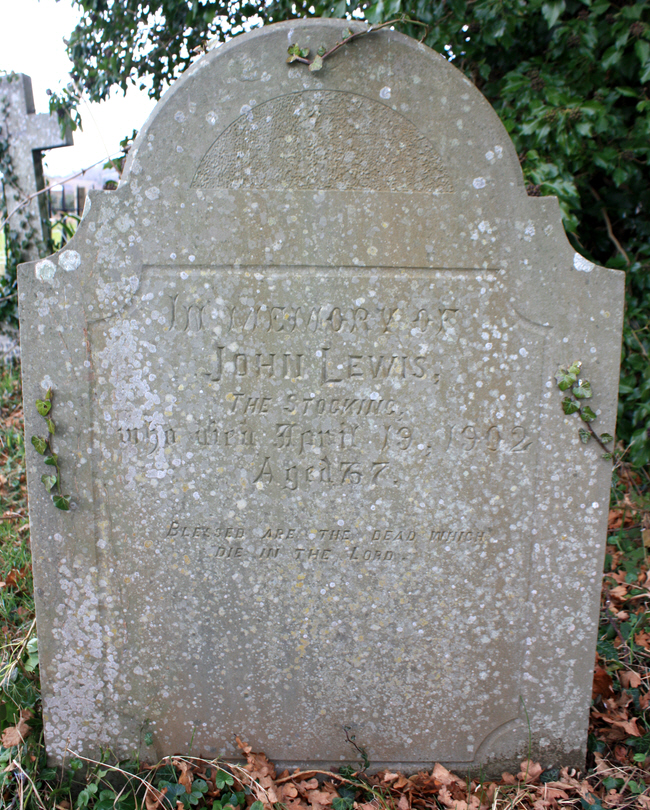 The age at death has been re-engraved to correct an earlier error.
---
Claire Christine Nicholson and Martin Piers Nicholson - Ticklerton (Shropshire) and Daventry (Northamptonshire), United Kingdom.
This page was last updated on February 17th 2015.