Martin Nicholson's Cemetery Project
Market Drayton Cemetery, Market Drayton, Shropshire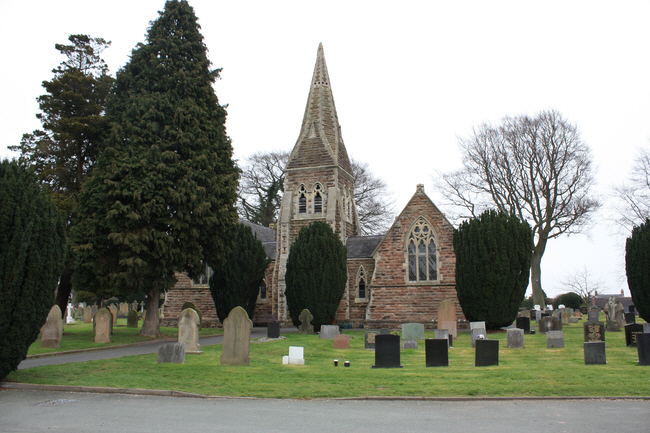 A medium sized gem with lots of interesting finds and some curious features such as the twin chapel with a central arch that "by order" should only be approached by a hearse driven in reverse gear.
---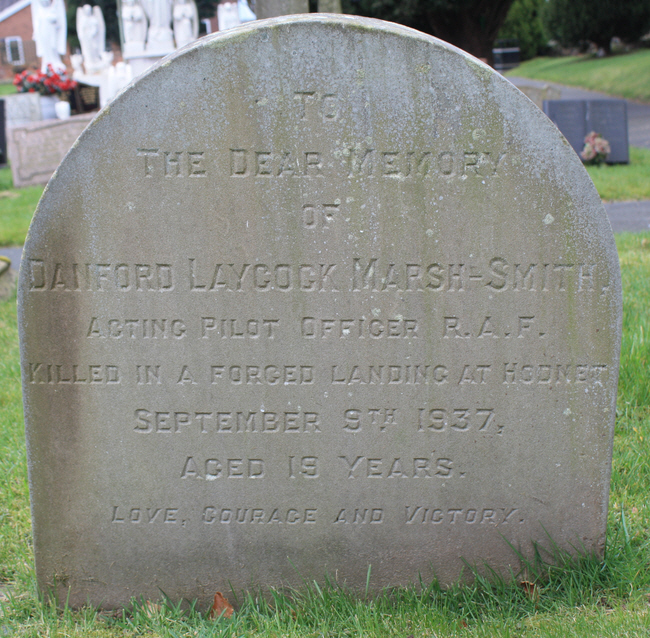 Danford Laycock Marsh-Smith lost his life in an accident which occurred at Hodnet, Salop, on September 9 1937, to an aircraft of No. 10 Flying Training School, Tern Hill. He was the pilot and sole occupant of the aircraft.
---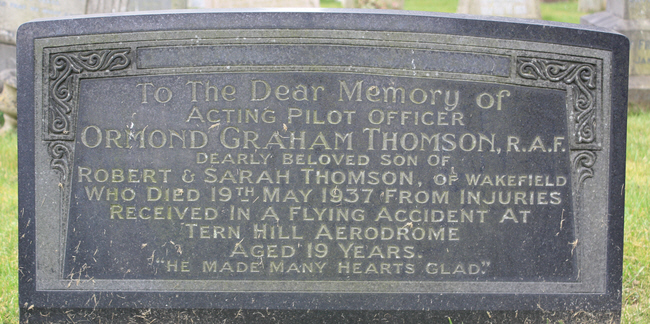 Ormond Graham Thomson - "The Air Ministry regrets to announce that A.P/O. Ormond Graham Thomson died on May 19 as the result of injuries received in an accident which occurred at Tern Hill on May 13 to an aircraft of No. 10 Flying Training School, Tern Hill, Market Drayton, Shropshire. The other occupant of the aircraft. No. 363713 Sgt. C. F. C. Ridout, was not injured."
---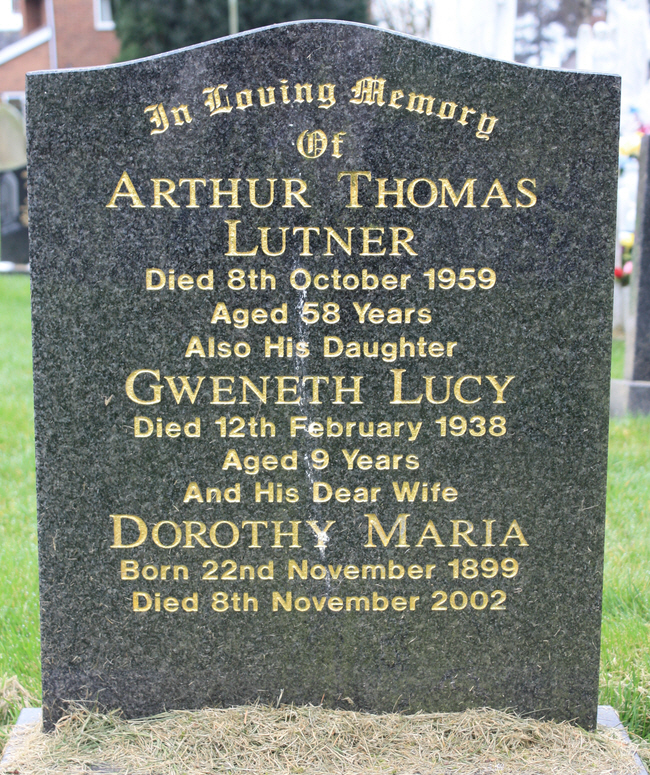 Aged 102.
---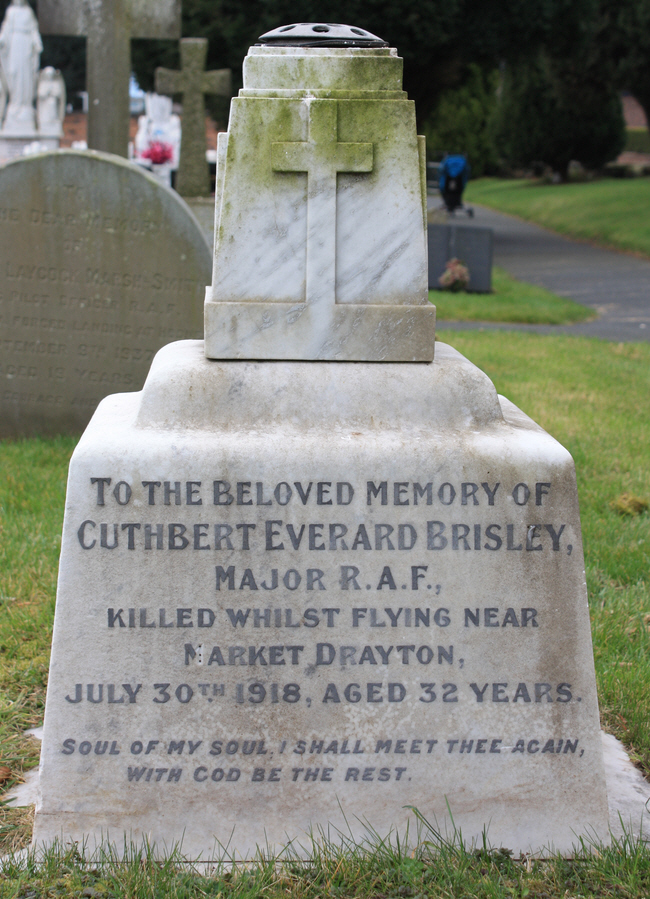 Major Cuthbert Everard Brisley "On the 13th of July 1918 he took off on a training flight in Avro 504K D6361 with a mechanic, Private Fred Lythgoe as a passenger. While flying at a height of 6,000 feet he performed a loop and fell from the aircraft. Lythgoe was not experienced enough to keep control of the aircraft and he too was killed when it crashed at 11.50am near Spoonley. Cuthbert Brisley's body was found some distance away from the crash site."
---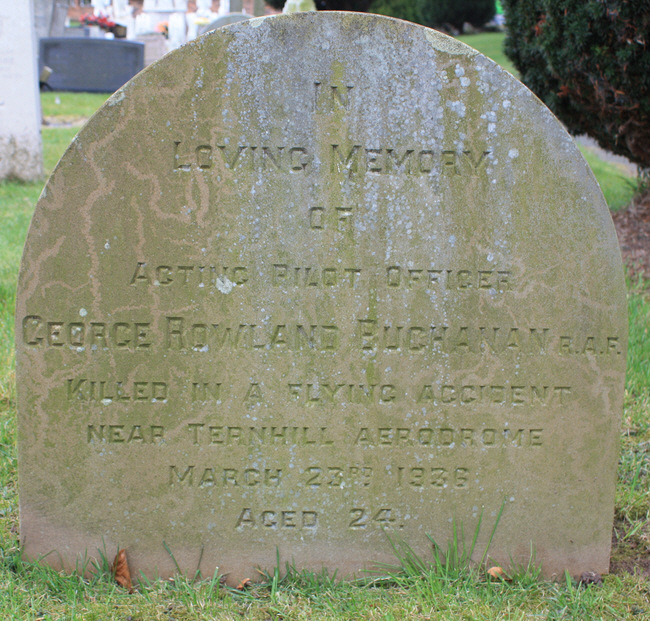 George Rowland Buchanan lost his life in a flying accident in March 1936.
---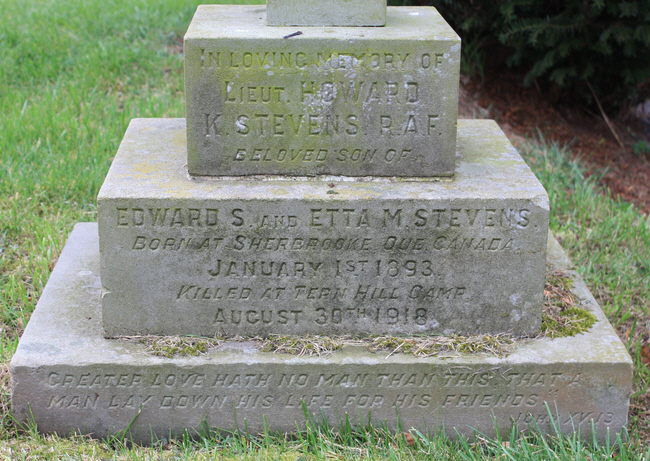 Howard K Stevens was the son of Edward S. and Etta M. Stevens, of Sherbrooke, Quebec, Canada.
---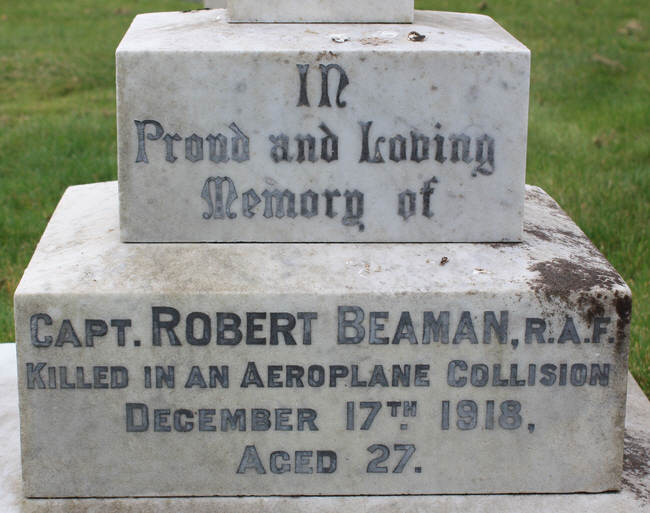 Captain Robert Beaman "Captain Edgar Robert Hulme Beaman, Royal Air Force, late Royal Engineers, died in England on 17 December 1918. He was buried in Market Drayton Cemetery and was the son of Surgeon-General A. H. Beaman, I.M.S. and the husband of Dorothy Beaman of 45 Vicarage Road, Eastbourne, Sussex."
---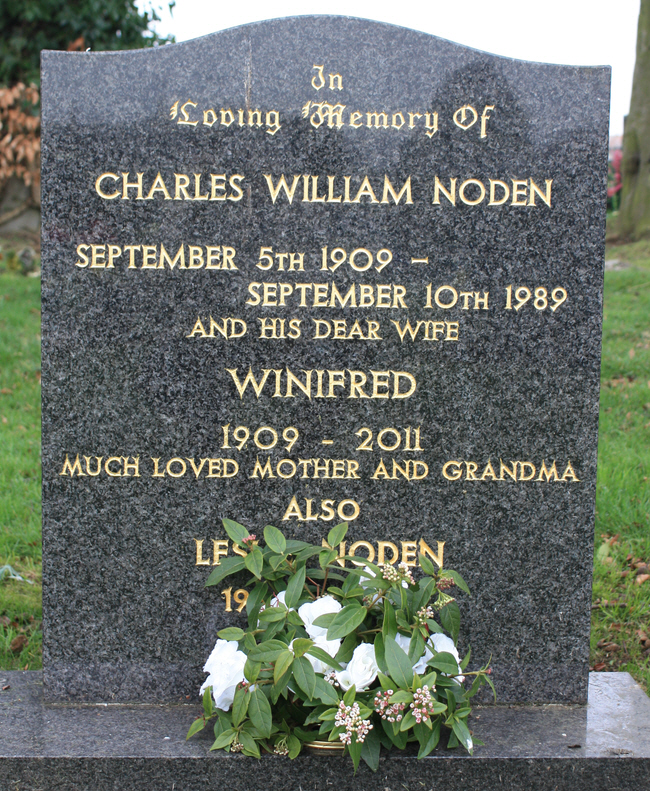 Aged 101.
---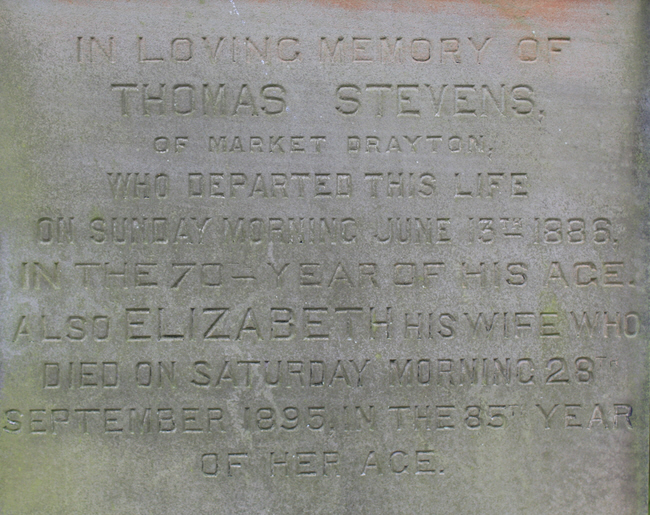 It is most unusual for the day of death to be reported.
---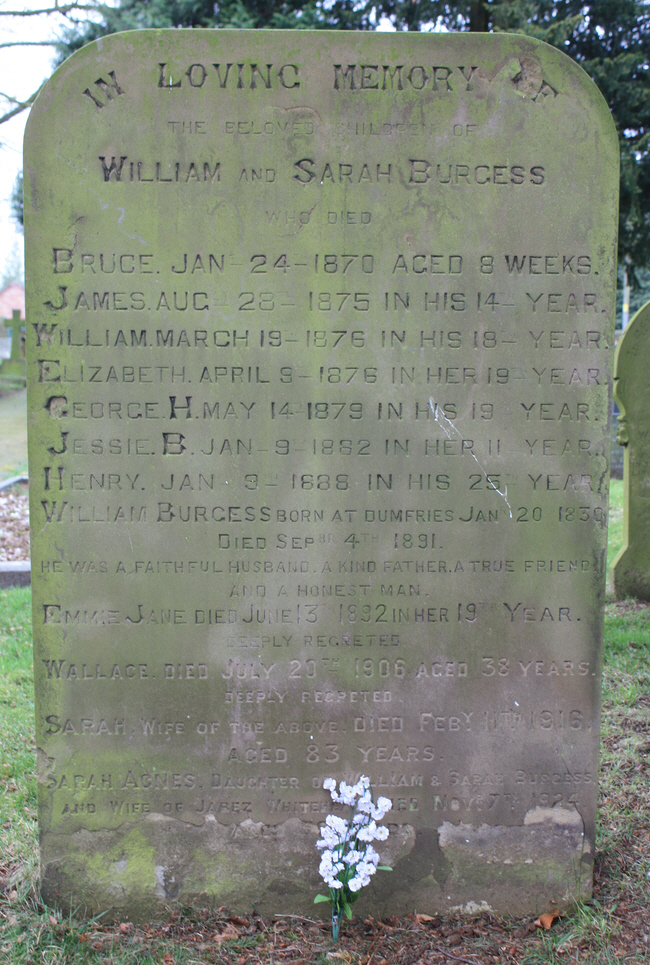 There must be an interesting story behind the age at death of the various Burgess children. Four of them died in their 18th or 19th year which to me suggests they they all had some inherited genetic disorder.
---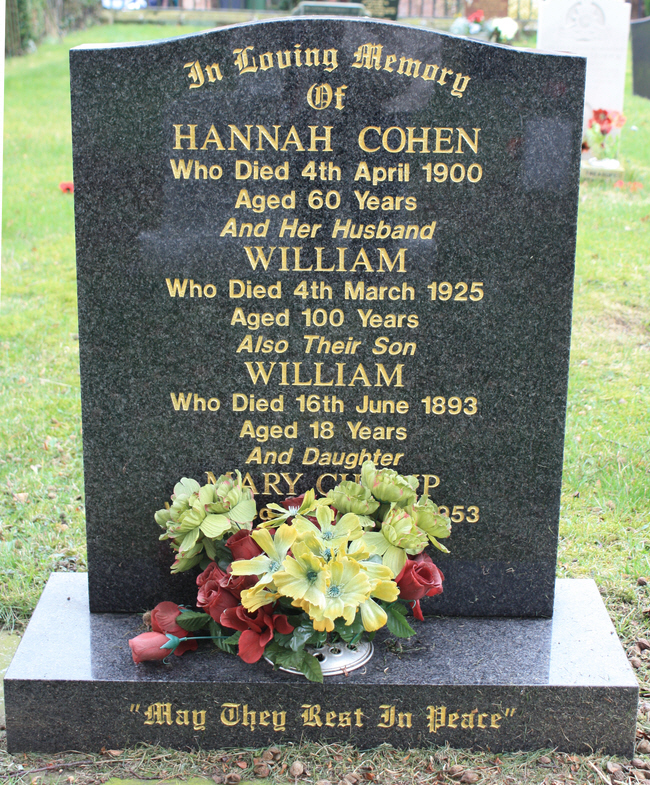 Aged 100.
---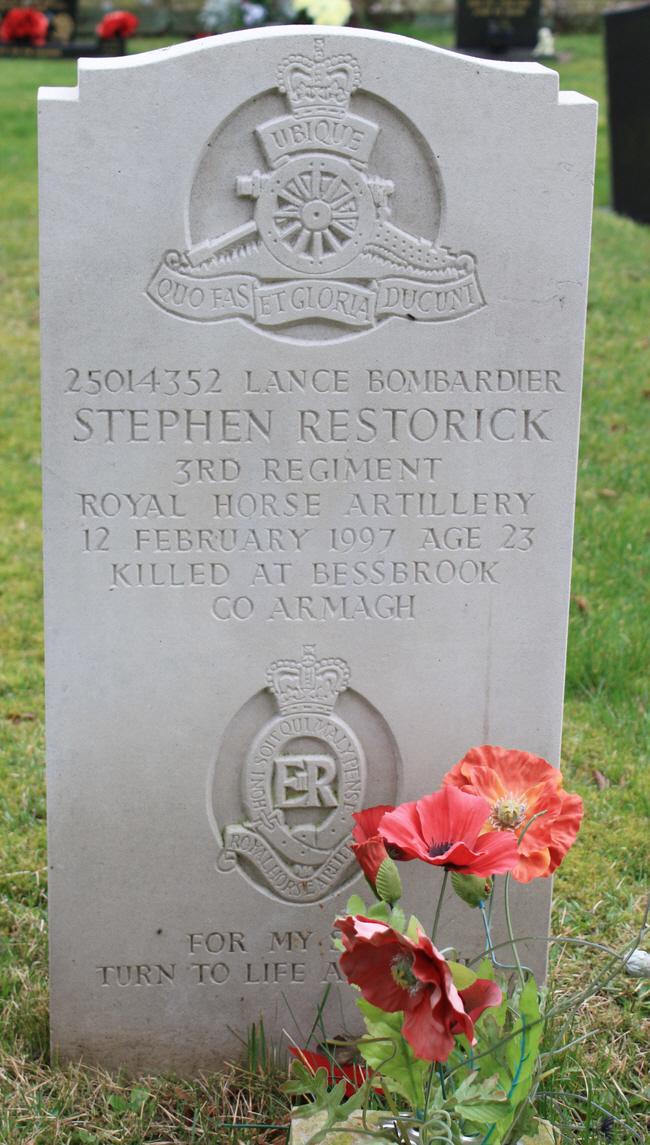 Lance Bombardier Stephen Restorick was shot by IRA sniper, Bernard McGinn at a checkpoint in Bessbrook, County Armagh when he was aged 23, in February 1997.
---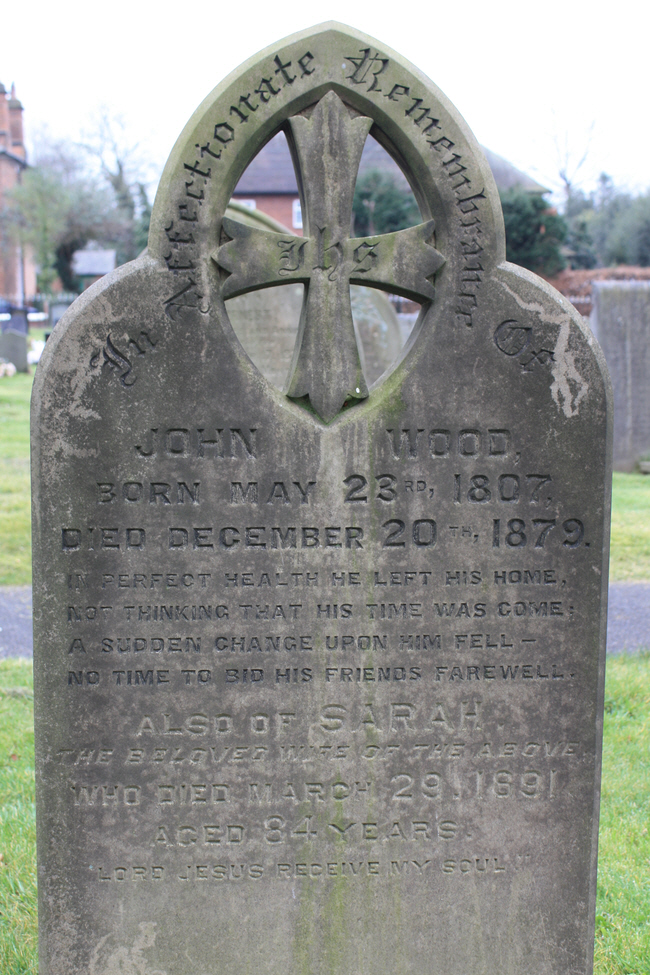 The poem made us laugh.
---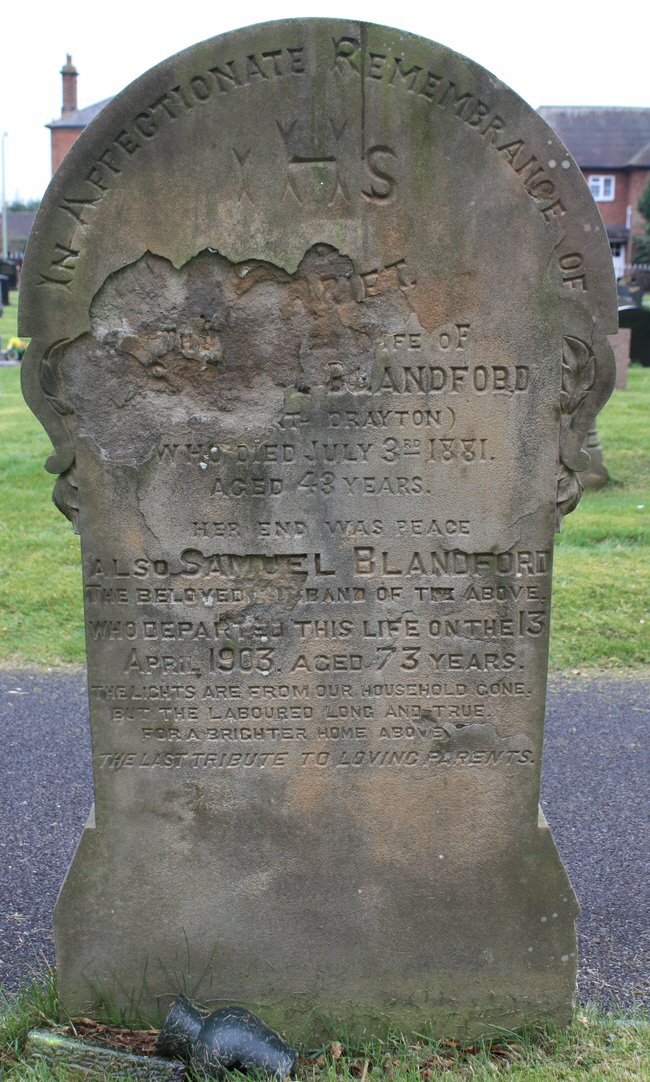 There seems to at least one error in the epitaph. "But the laboured long and true"?
---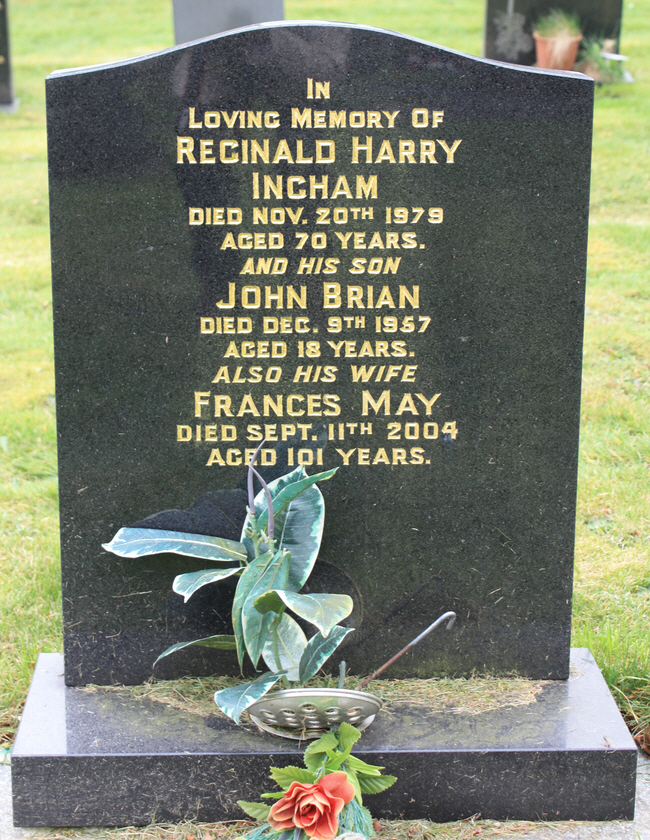 Aged 101.
---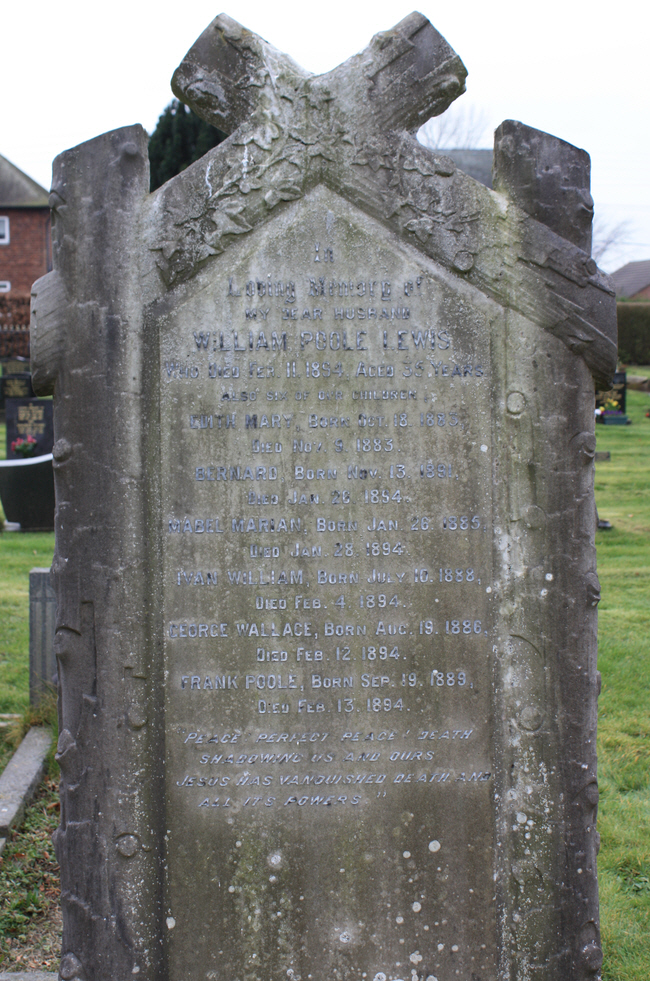 Four of the Lewis family children died in 16 days.
---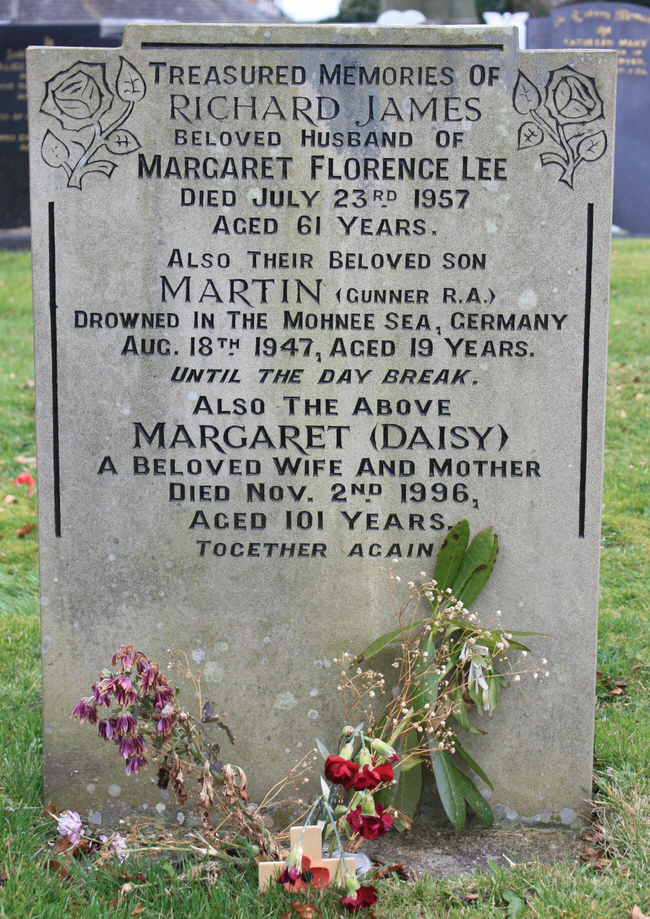 Aged 101.
---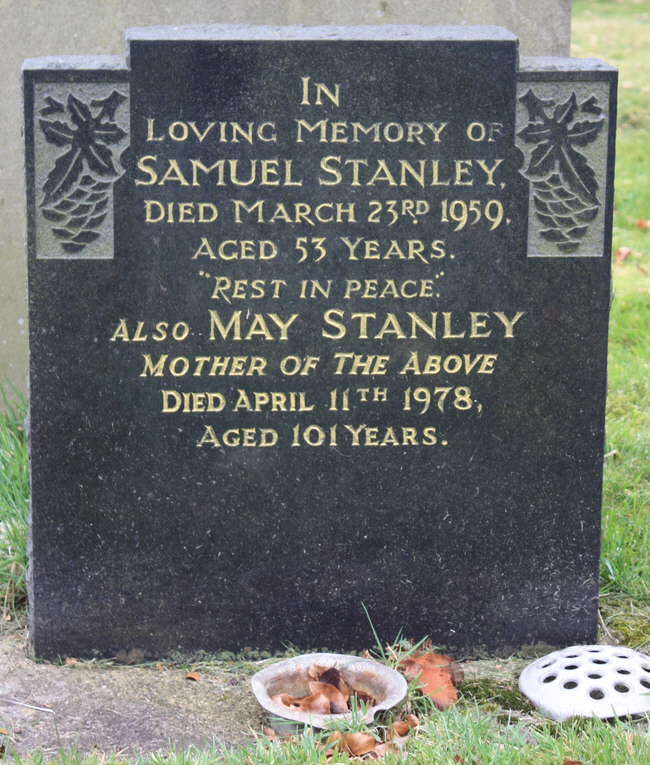 Aged 101.
---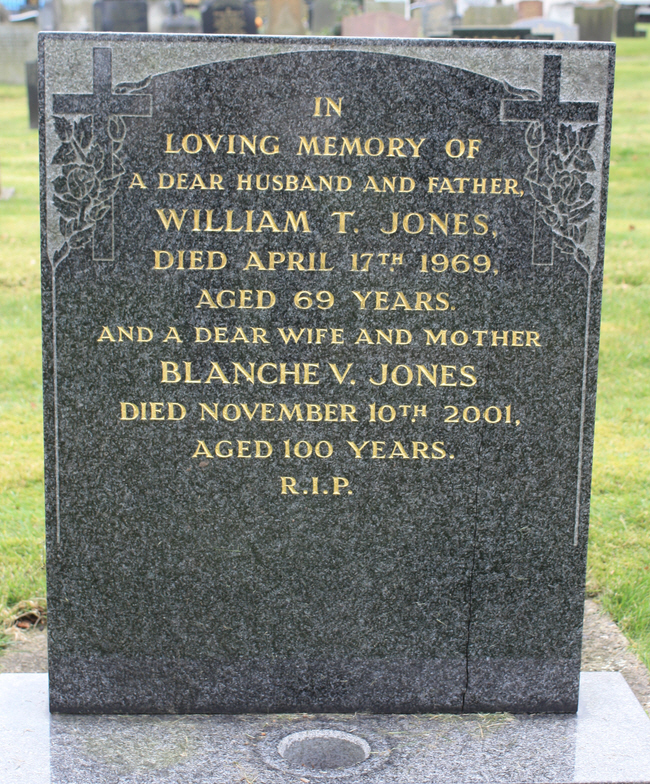 Aged 100.
---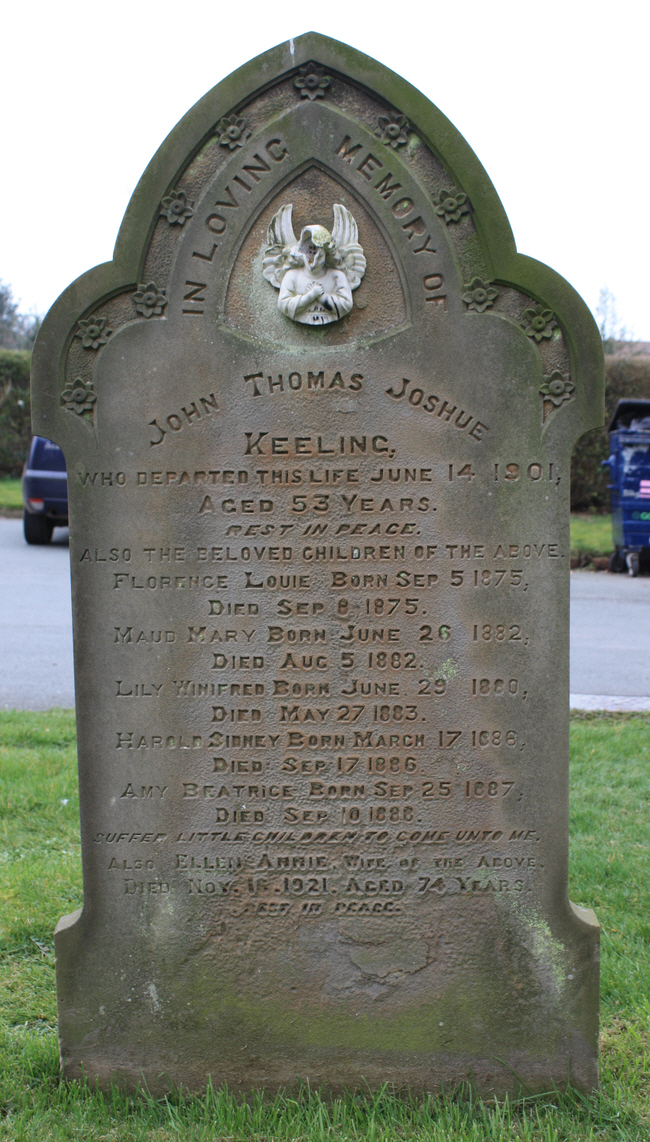 Four of the five Keeling family children died before their first birthdays.
---
Martin Nicholson - Shropshire, United Kingdom.
This page was last updated on March 12th 2011.