Martin Nicholson's Cemetery Project
Near Duart Castle, Isle of Mull, Scotland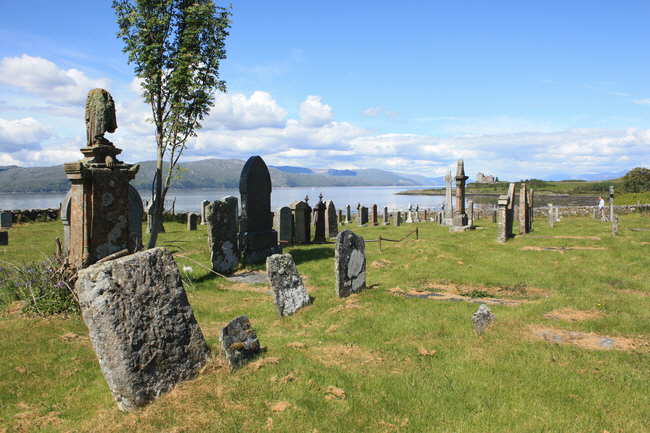 All the cemeteries we visited on Mull seemed to be in peaceful locations but sometimes they were also in the "middle of nowhere" far from any human habitation.
---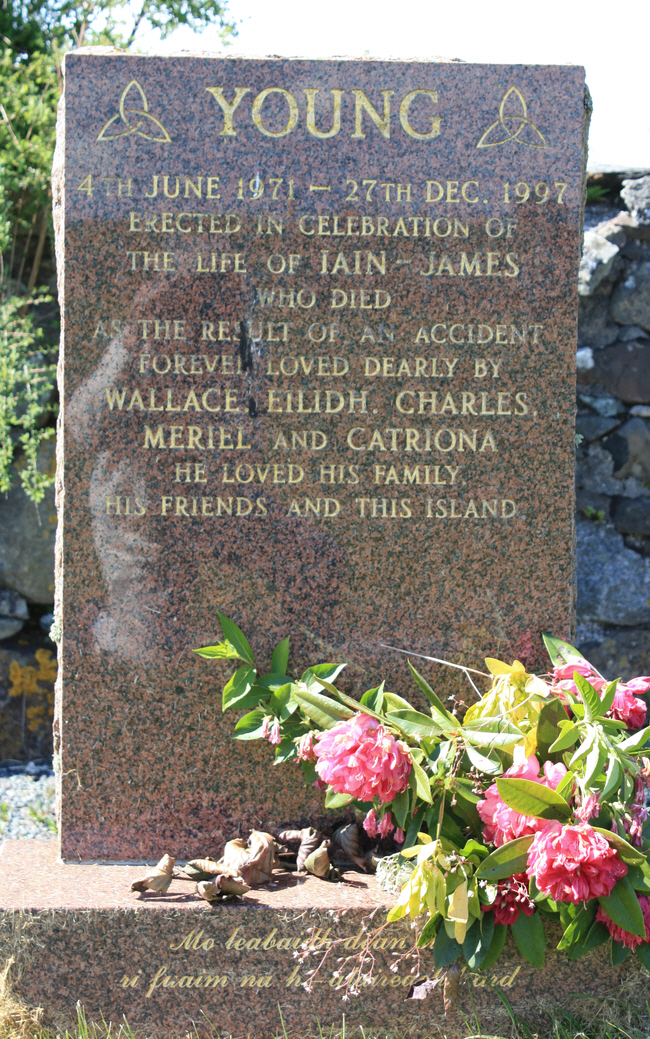 An unusual form of words on this stone that we could not remember seeing elsewhere.
---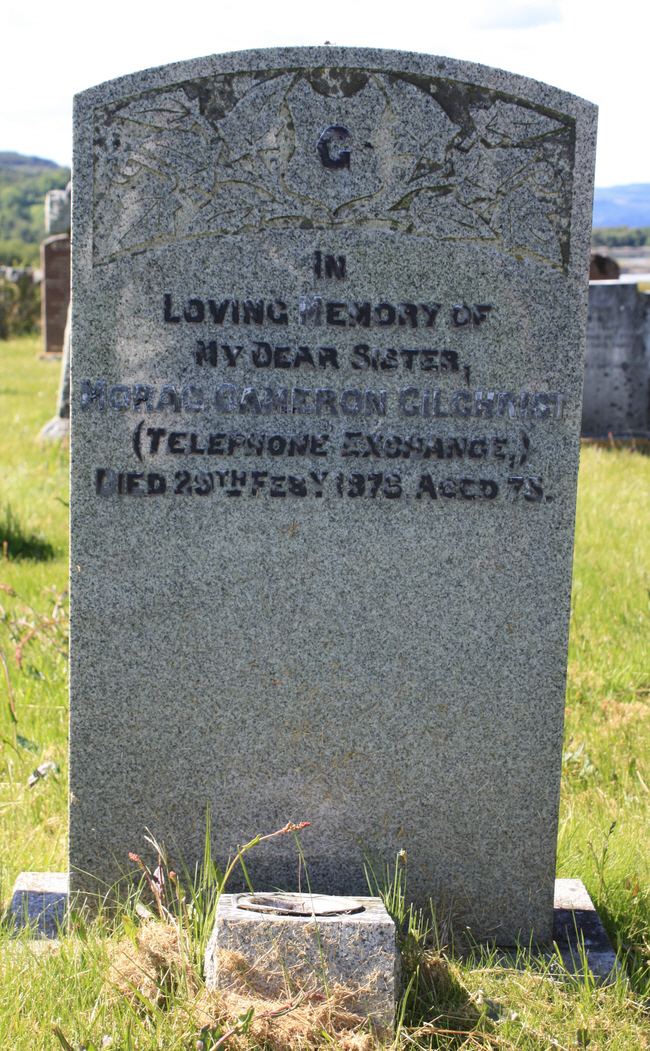 This lady must have worked in the telephone exchange - well before the days of automation.
---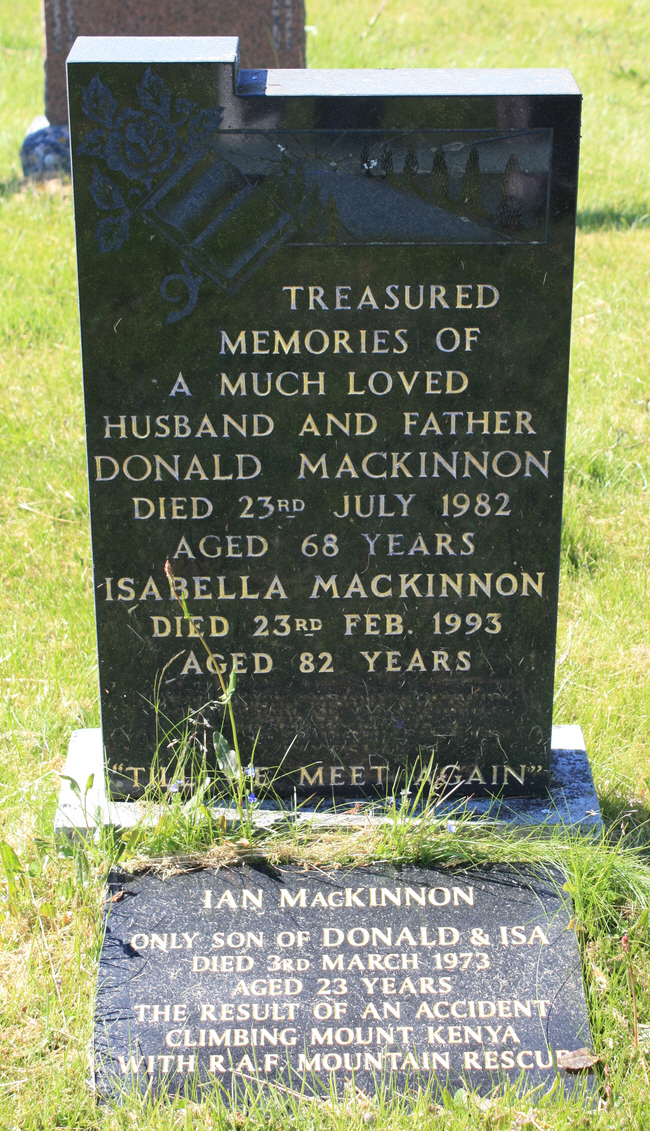 This young man died following a rockfall and a Google search subsequently revealed that he was buried in Africa.
---
Martin Nicholson - Daventry, United Kingdom.
This page was last updated on June 25th 2009.