Martin Nicholson's Cemetery Project
St Mary's Cemetery, Dunvegan, Isle of Skye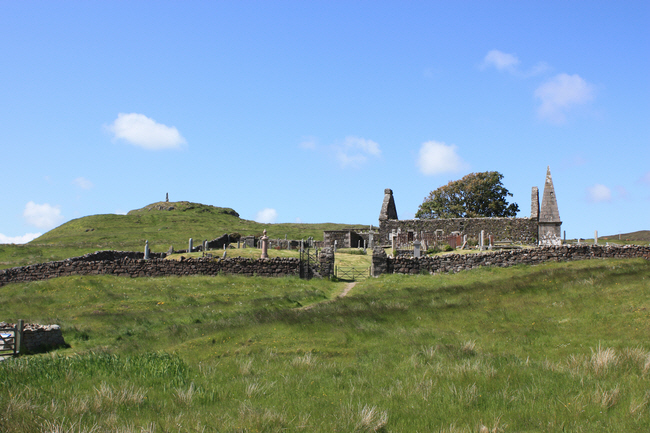 This two-part cemetery is probably the best located cemetery I can remember. Wonderful views and so peaceful with just the sound of the wind and the birds. I would love to have my ashes scattered here.
---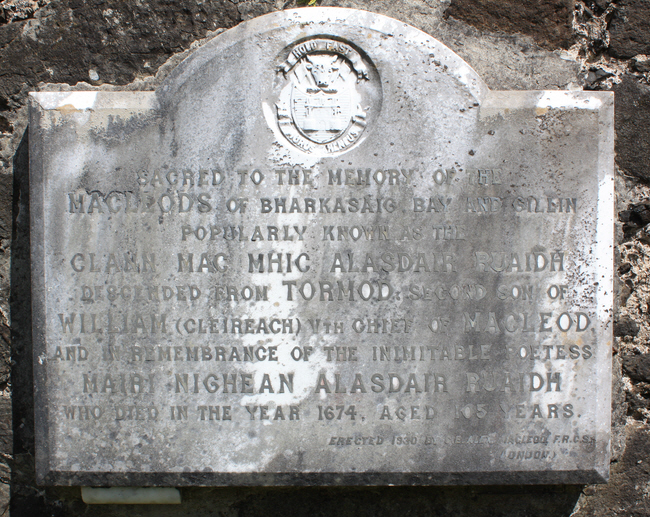 A lady who died at age 105 - in 1674 - and so perhaps not the most reliable of records
---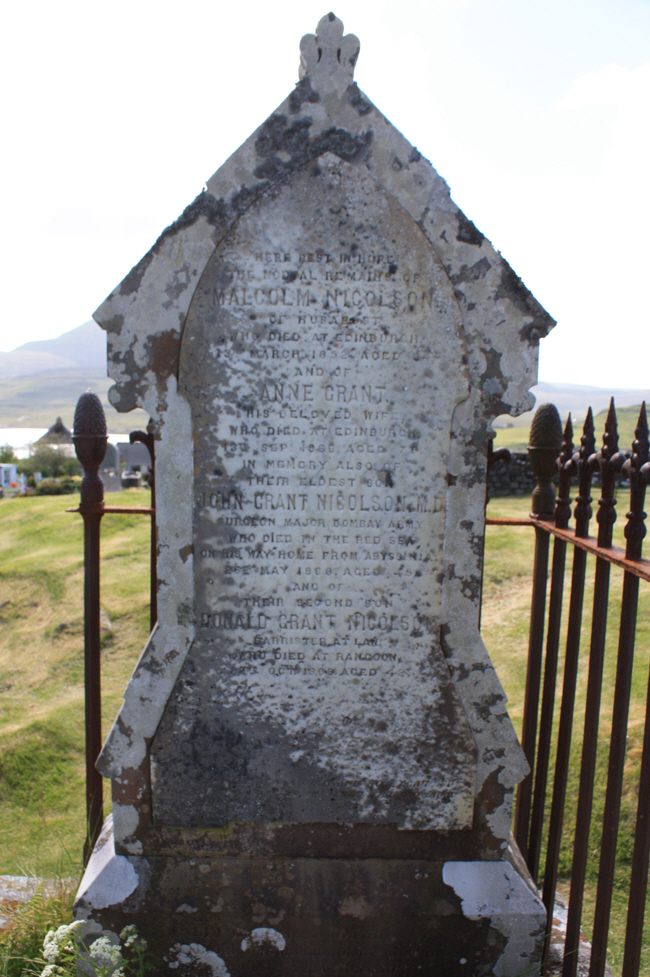 There were lots of Nicolsons in the churchyard and since my family name is Nicholson I thought I would record the best example for posterity.
---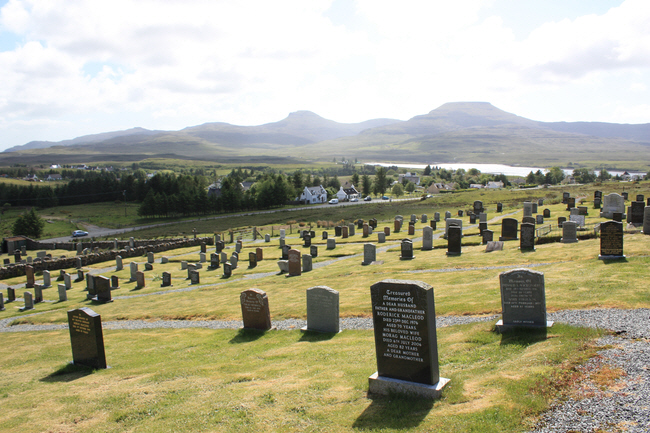 This was the newer part of the cemetery - a couple of hundred yards down the road from the remains of the church.
---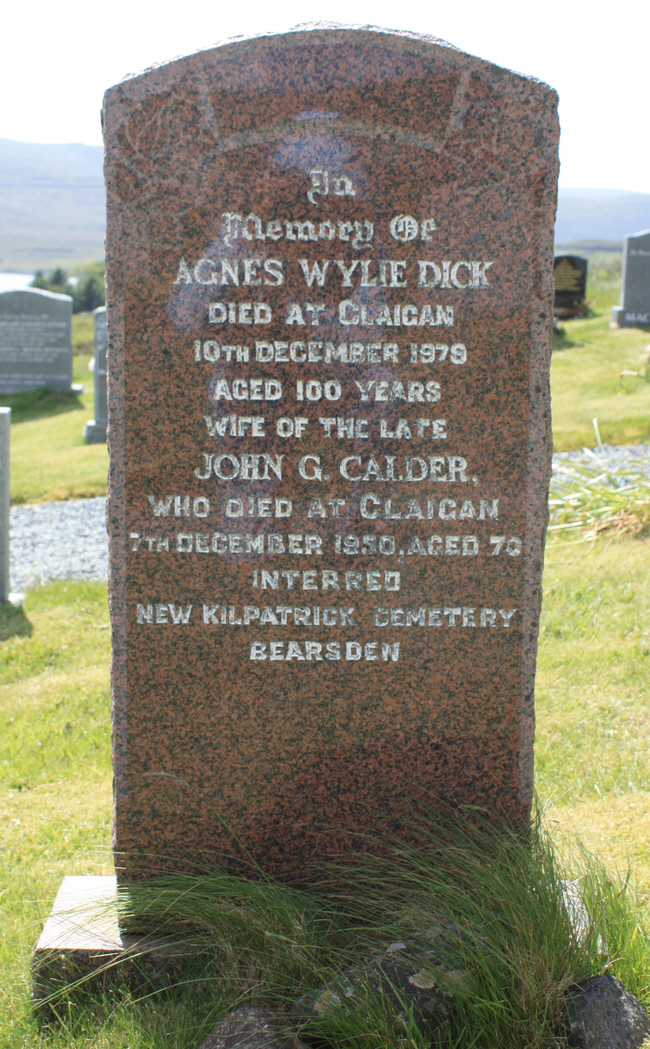 A lady who died at age 100.
---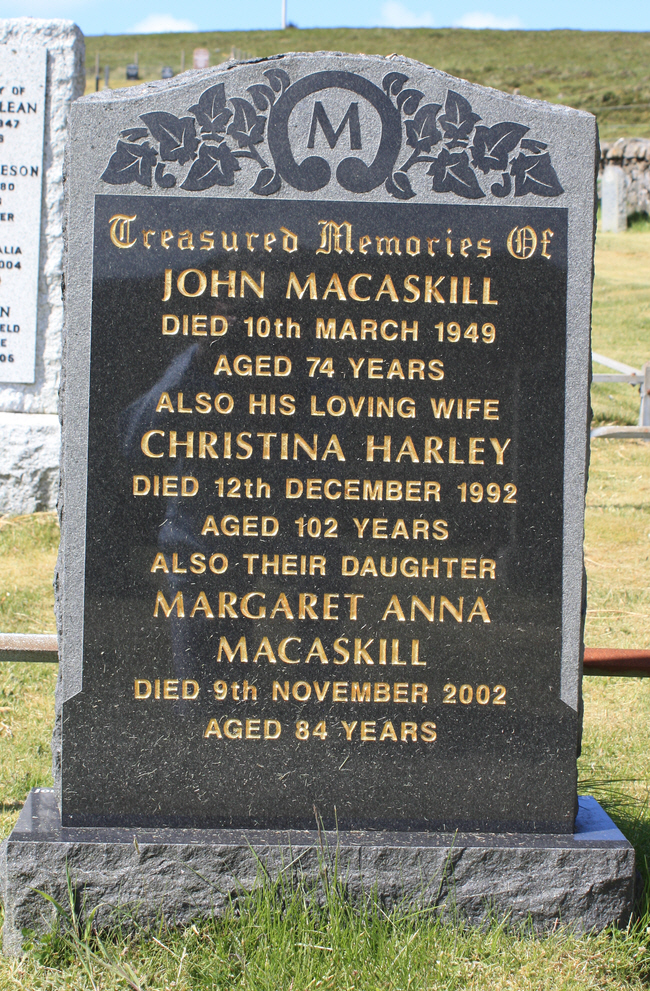 A lady who died at age 102.
---
Martin Nicholson - Daventry, United Kingdom.
This page was last updated on June 23rd 2009.