Martin Nicholson's Cemetery Project
St Mary Magdalene, Eardisley, Herefordshire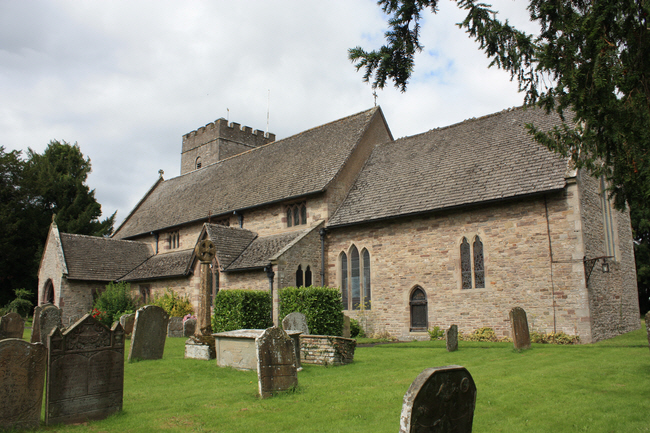 Like many English villages, Eardisley has a parish church which is an excellent example of a medieval hall. When it was built it would have been used for markets, law courts, theatre and even sport, as well as for religious purposes, because it was the only community building of any size in the village.
---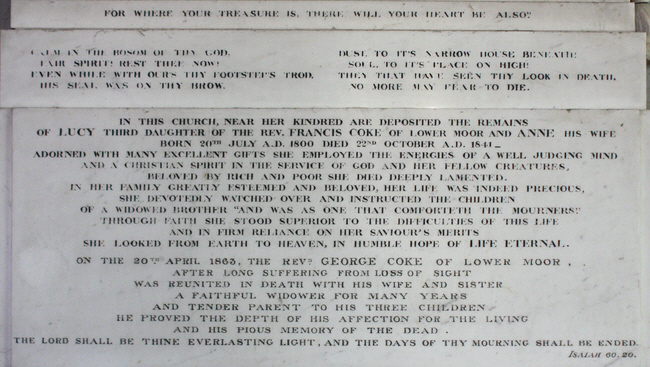 "... after long suffering from loss of sight ..."
---
Six of thirteen children died in their infancy.
---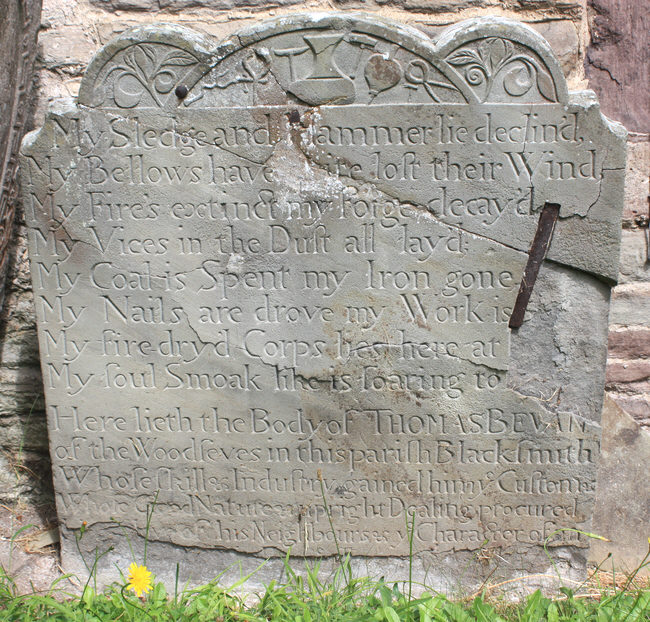 This epitaph to a blacksmith is one of our favourite graves. It is a shame that the stone has been so badly damaged. There was a similar epitaph at South Kilworth in Leicestershire.
---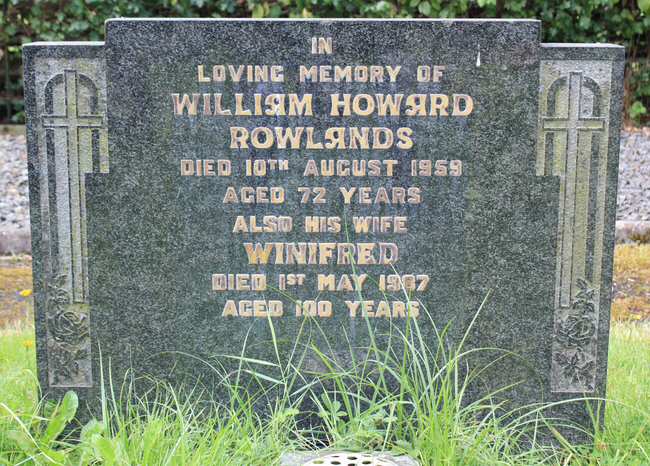 Aged 100.
---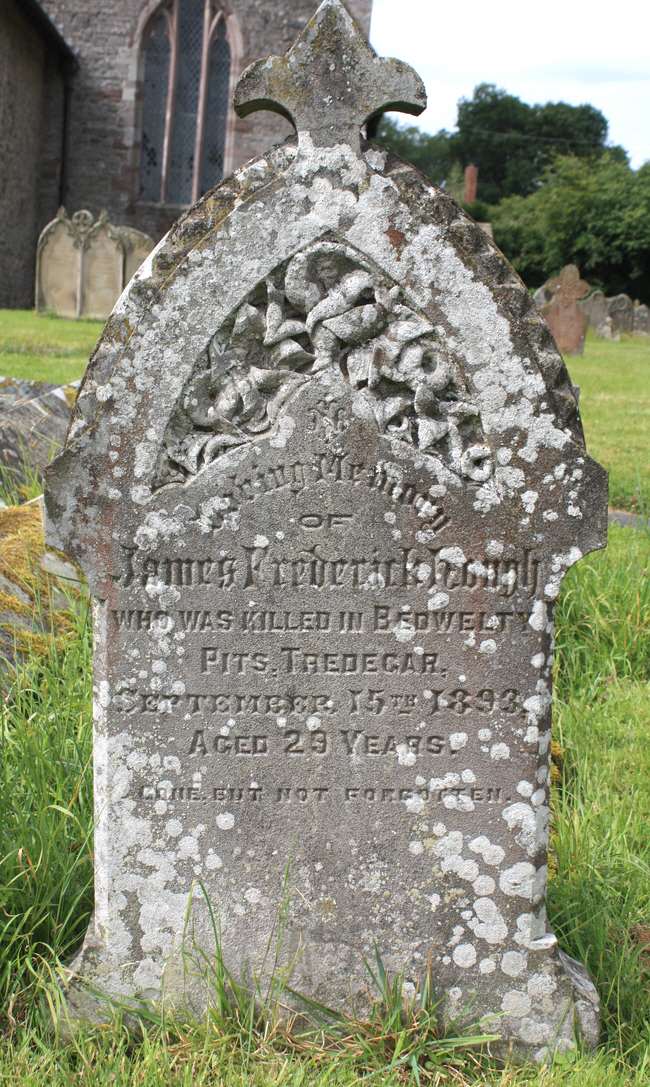 James was killed in the Bedwelty Pits at Tredegar in South Wales.
---
280 years old and still readable - the spelling and the spacing of the words are of interest.
---
Martin Nicholson - Shropshire, United Kingdom.
This page was last updated on August 15th 2014.