Martin Nicholson's Cemetery Project
All Saints, Easton, Suffolk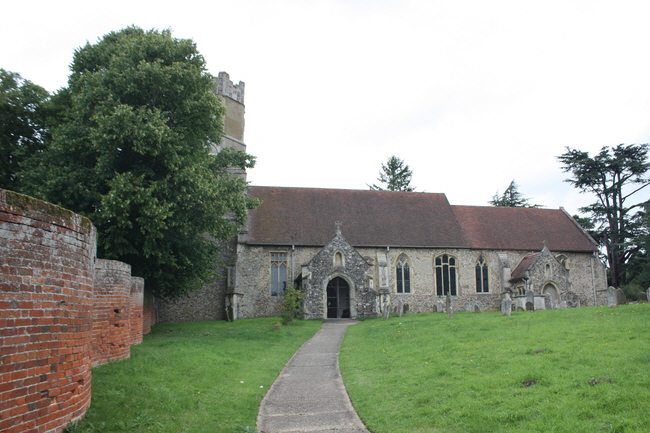 The 18th century crinkle-crankle wall which surrounds the former estate of the Dukes of Hamilton, and their house, Easton Hall is said to be the longest of its kind in the world.
All Saints sits on a mound, evidence of an early foundation. Unusually there is a south porch for the mass of the congregation and a north porch (now blocked up) for the exclusive use of the Hall.
---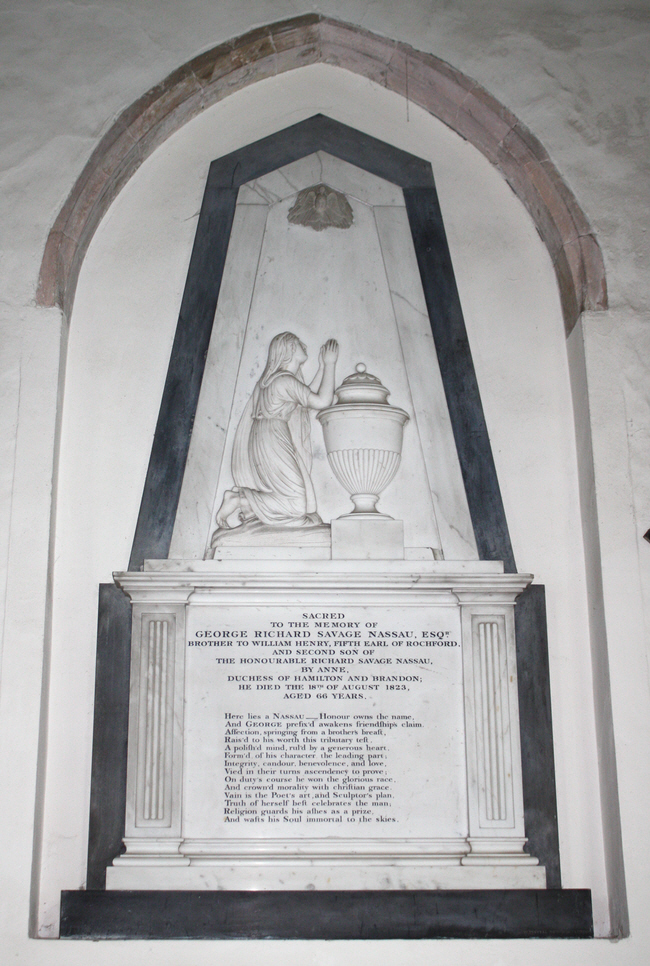 Two very similar memorials exist within the church - the first is to George, brother to the Fifth Earl of Rochford (died 1823) and the second is to the Fifth Earl (died 1830).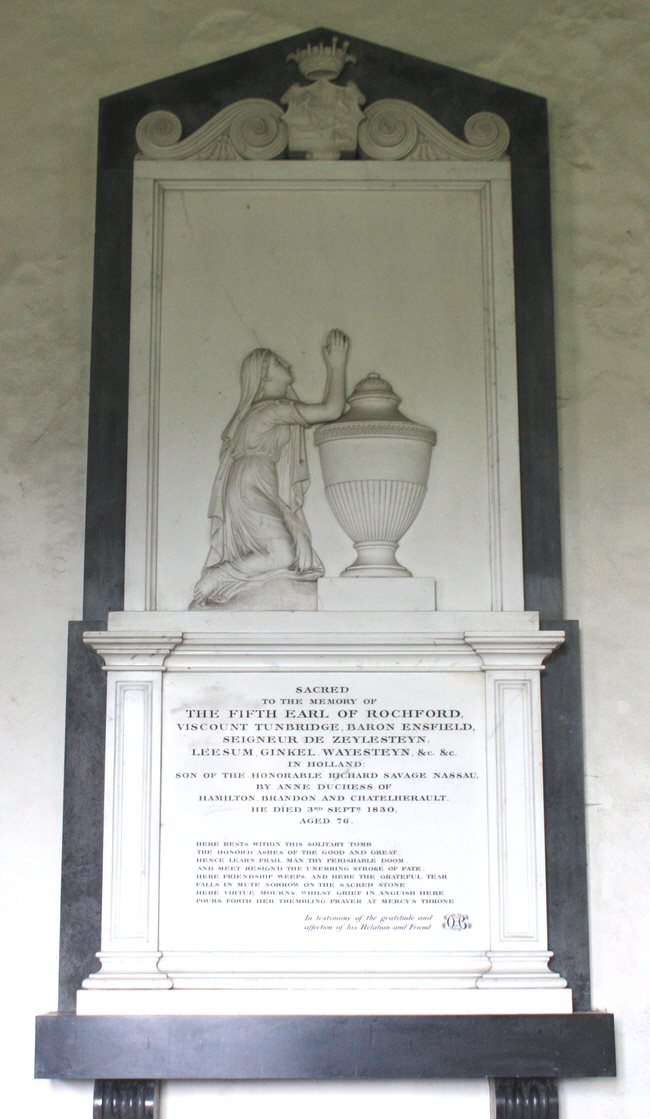 ---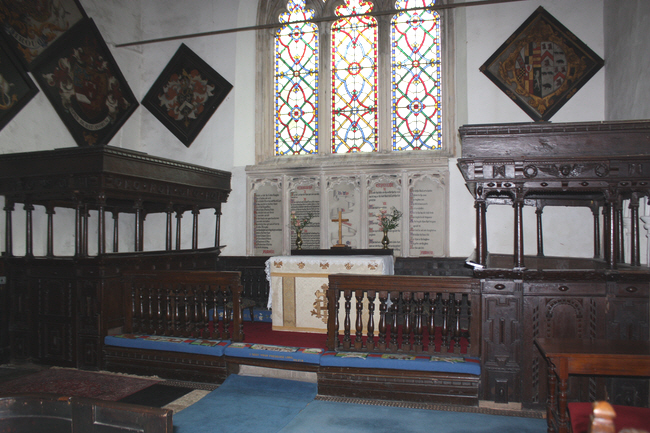 The Wingfields of Eason Hall thought so highly of themselves in the 17th century that they had their family pews built up in the sanctuary. Nothing similar is known in Suffolk.
---
Claire Christine Nicholson and Martin Piers Nicholson - Ticklerton (Shropshire) and Daventry (Northhamptonshire), United Kingdom.
This page was last updated on August 10th 2017.