Martin Nicholson's Cemetery Project
St Michael and All Angels, Eaton Bishop, Herefordshire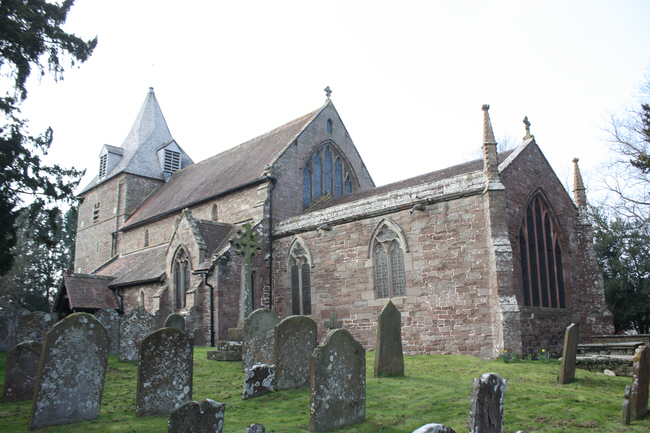 Although a building existed here before the Norman Conquest, construction of the tower and enlargement of the church took place post-conquest. A major restoration occurred in 1885 and the organ was installed in 1888. A rare feature is the almost complete carriage drive around the church. However, the most notable feature is the medieval stained glass of the East window considered by Nicolas Pevener to be "the finest decorated glass in the country…".
---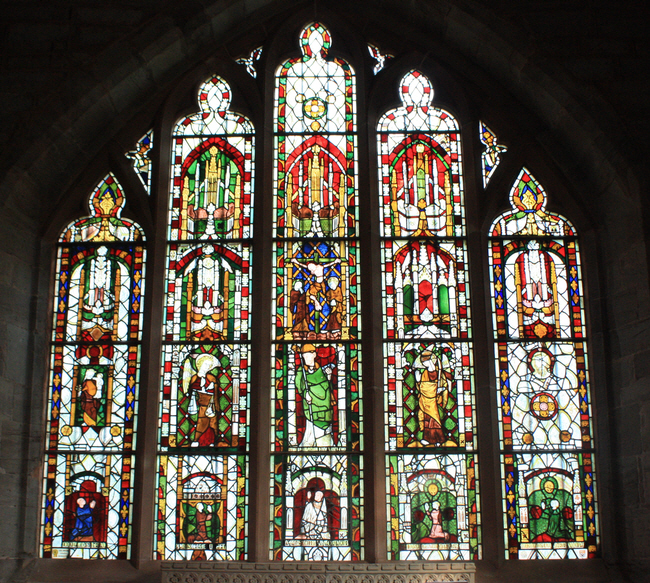 The east window, with the wheatsheaf motif, showing that it was releaded by Kempe.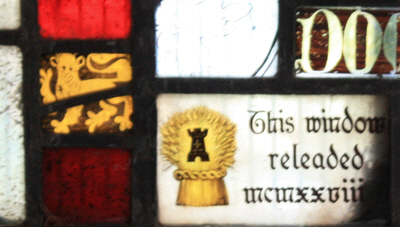 ---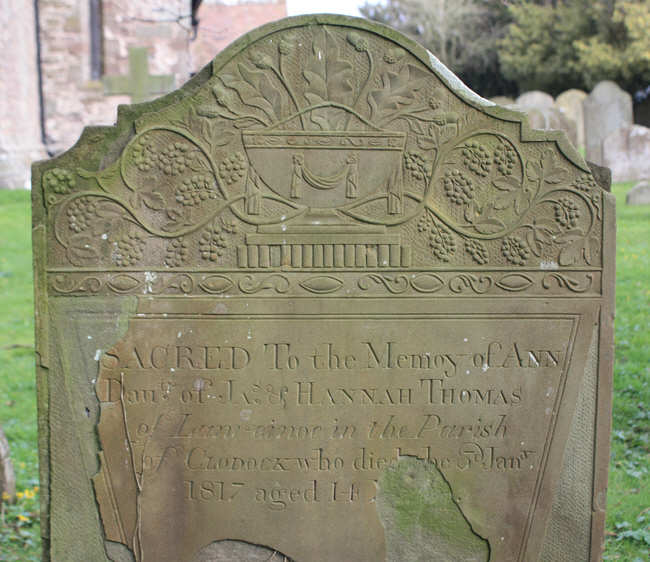 This magnificant gravestone is starting to delaminate and it is likely that the next generation of grave-hunters will not be able appreciate its former glory. Can you see a mis-spelling?
---
" ... accidentally burnt to death."
---

A lovely poem to remember a brother and sister who died less than six months apart.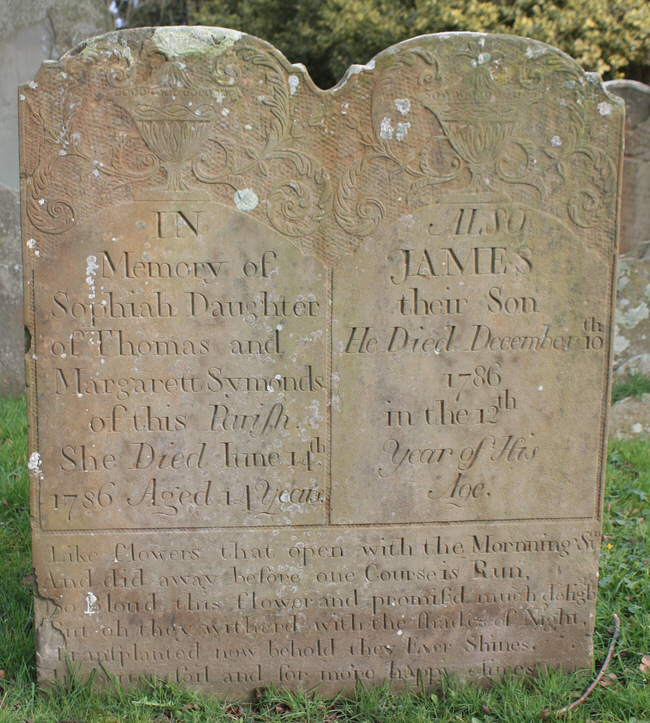 ---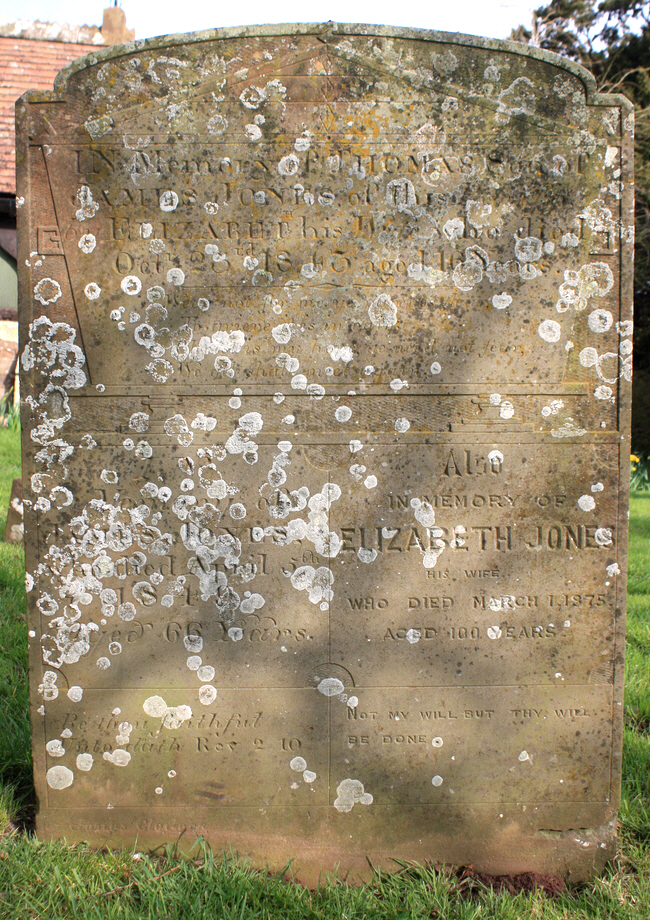 Elizabeth Jones died aged 100 - in 1875!
---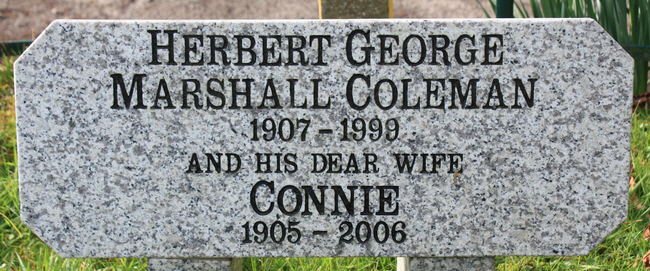 Aged 100.
---
Claire Christine Nicholson and Martin Piers Nicholson - Ticklerton (Shropshire) and Daventry (Northamptonshire), United Kingdom.
This page was last updated on March 17th 2015.