Martin Nicholson's Cemetery Project
St Mary the Virgin. Eccleston, Cheshire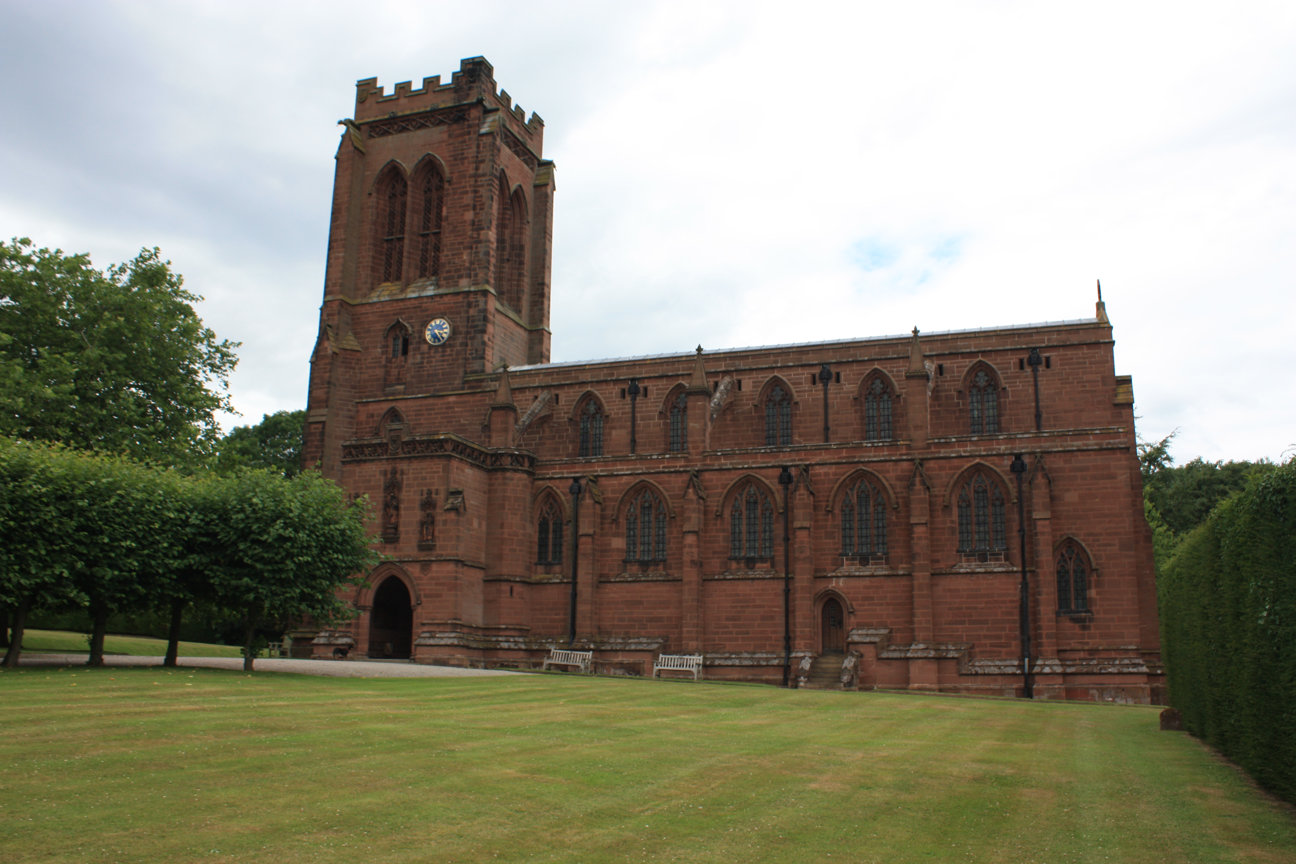 St Mary's Church as it appears today is a red sandstone building which dates from the 19th century. It was built between 1897 and 1899 to a design by G. F. Bodley for the 1st Duke of Westminster at a cost of £40,000 (£4.06 million today). The new church was consecrated on Ascension Day 1900. The present building is the third parish church to have been built in Eccleston. It stands some 100 metres southwest of the site occupied by its predecessors, which stood in what is known today as the Old Churchyard.
---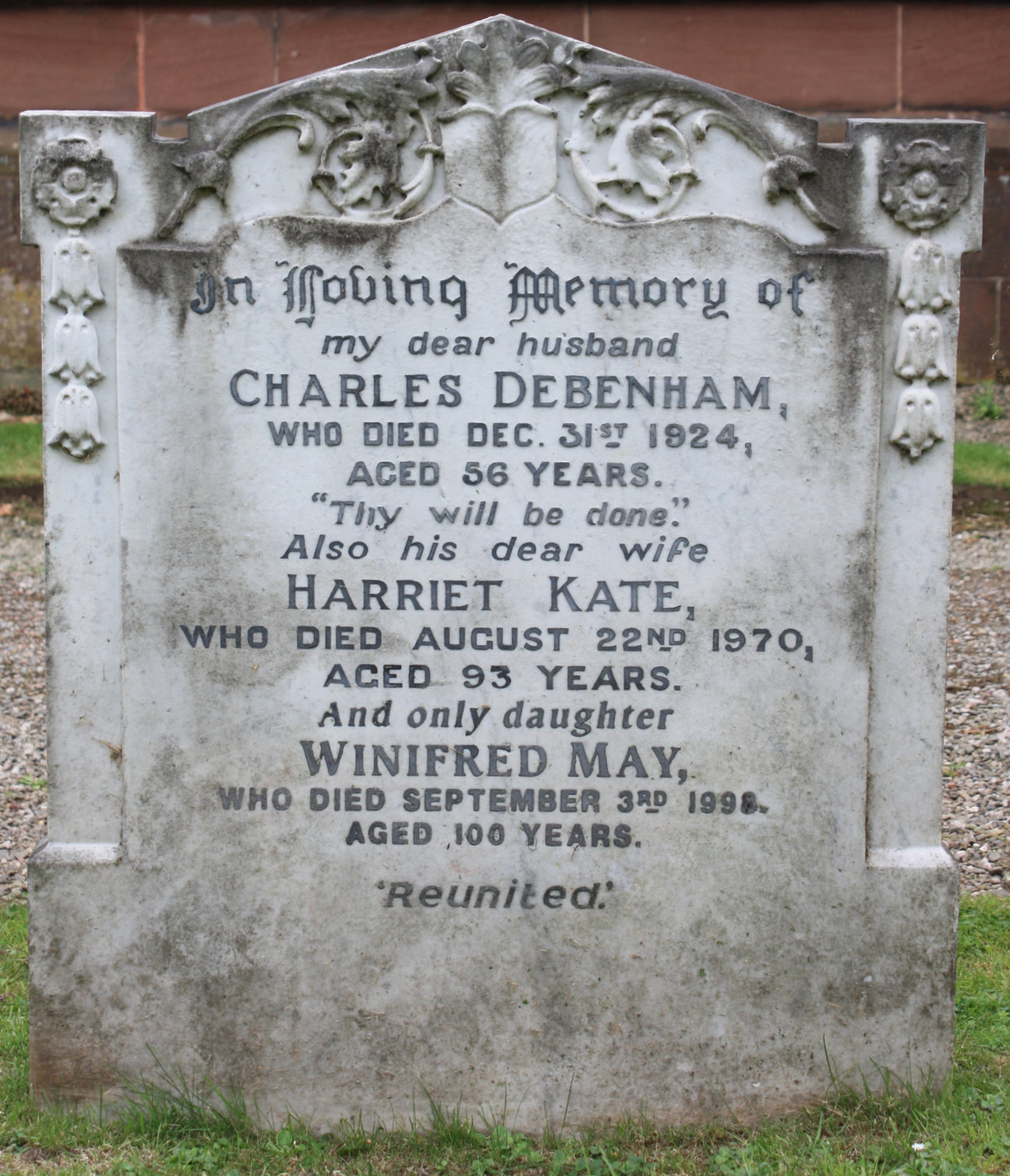 Aged 100.
---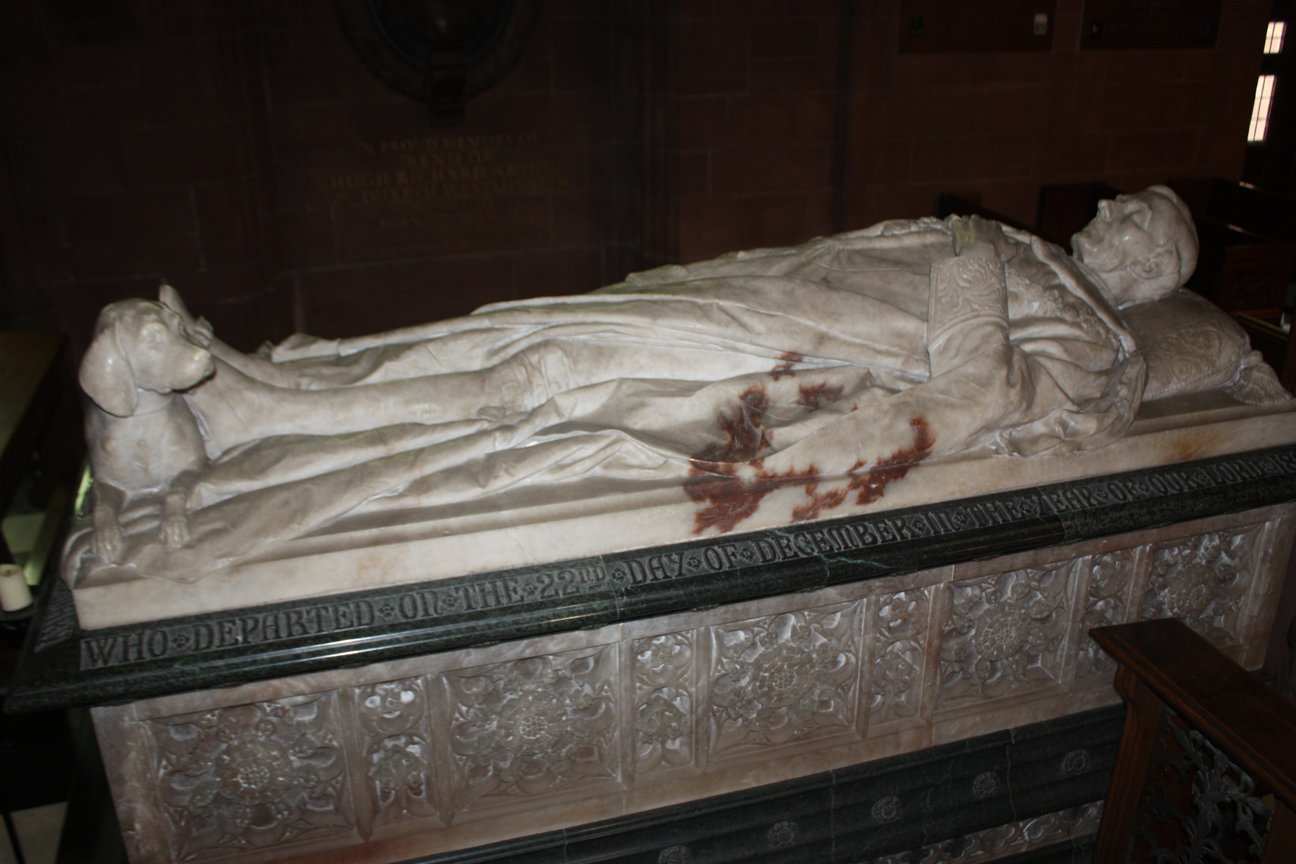 Cenotaph (empty tomb) for the 1st Duke of Westminster.
Hugh Lupus Grosvenor, 1st Duke of Westminster, KG, PC, JP (13 October 1825 – 22 December 1899), styled Viscount Belgrave between 1831 and 1845 and Earl Grosvenor between 1845 and 1869 and known as The Marquess of Westminster between 1869 and 1874, was an English landowner, politician and racehorse owner. He inherited the estate of Eaton Hall in Cheshire and land in Mayfair and Belgravia, London, and spent much of his fortune in developing these properties. Although he was a member of parliament from the age of 22, and then a member of the House of Lords, his main interests were not in politics, but rather in his estates, in horse racing, and in country pursuits.
---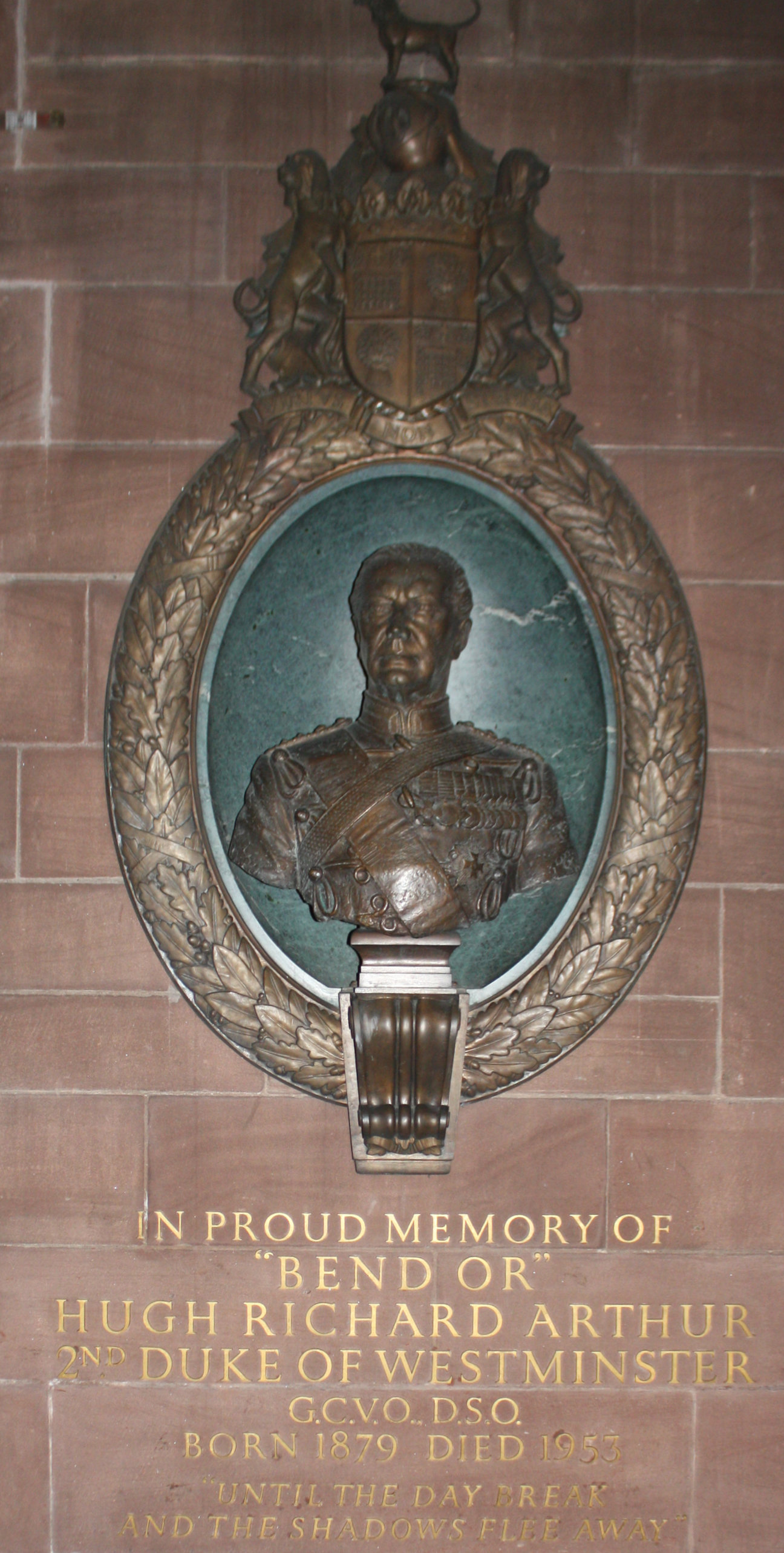 Wall memorial to the 2nd Duke of Westminster.
Hugh Richard Arthur Grosvenor, 2nd Duke of Westminster, GCVO DSO (familiarly "Bendor") (19 March 1879 – 19 July 1953) was a British landowner and one of the wealthiest men in the world.
---
Claire Christine Nicholson and Martin Piers Nicholson - Ticklerton (Shropshire) and Daventry (Northhamptonshire), United Kingdom.
This page was last updated on July 13th 2017