Martin Nicholson's Cemetery Project
Holy Trinity, Eckington, Worcestershire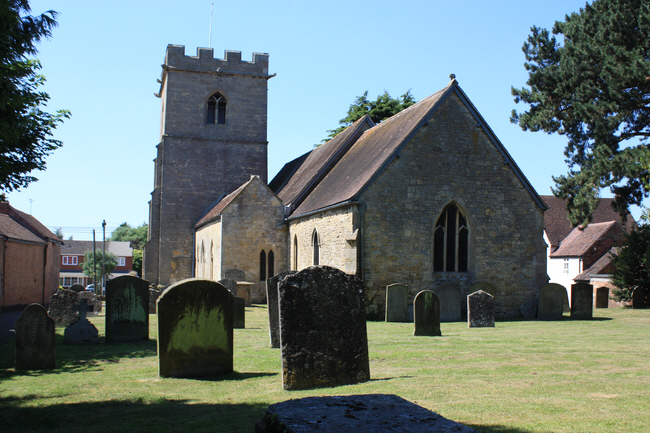 A 12th century church with a 15th century tower. Additions were made in the 1830s and restoration took place in 1887.
---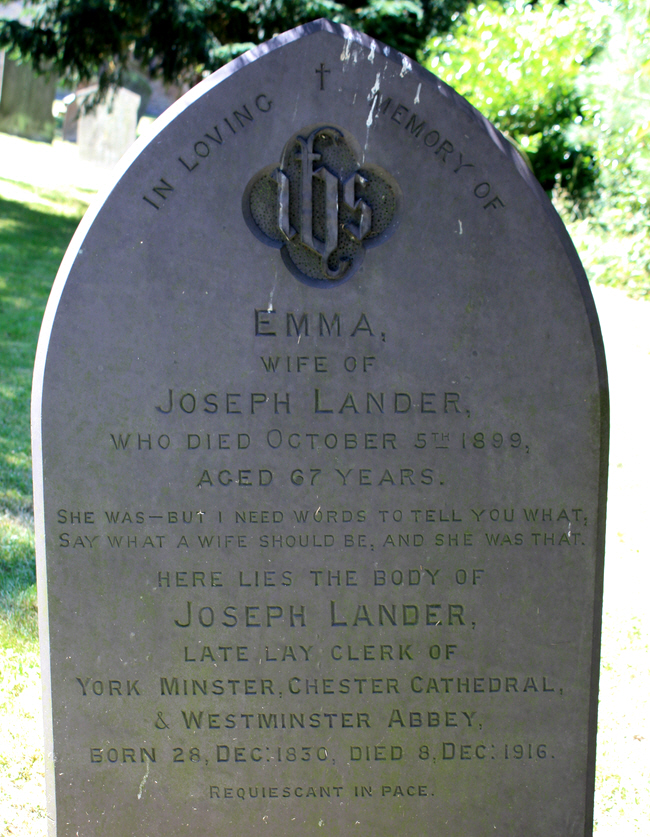 Joseph Lander was Lay Clerk of York Minster, Chester Cathedral and Westminster Abbey.
---
The chief memorial is a large Jacobean wall monument in the chancel to John Hanford (d 1616), probably by Samuel Baldwin. It shows husband and wife kneeling and facing each other across a table, on a chest with weepers, and framed by a round arch, outer Corinthian columns, entablature and achievement.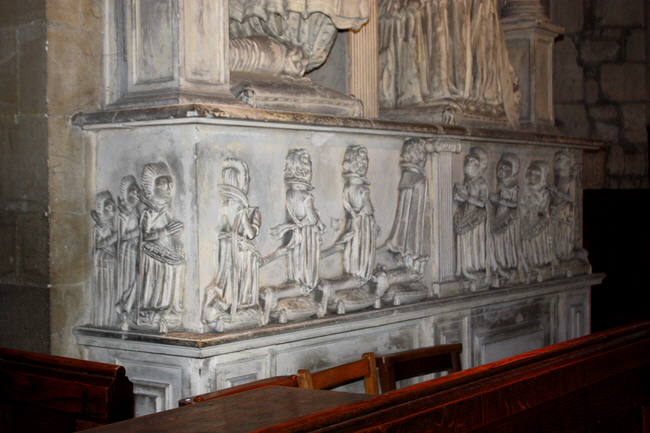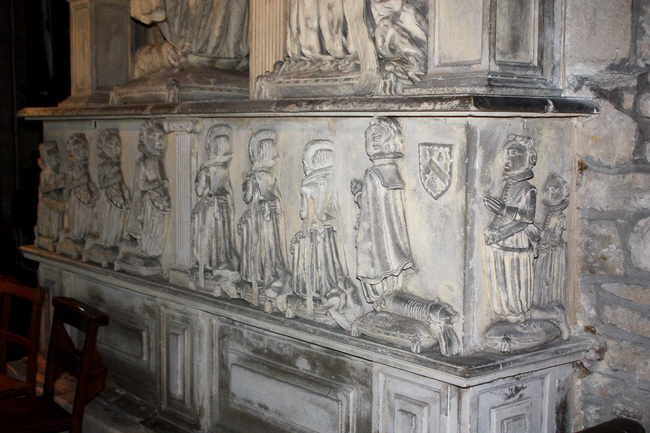 ---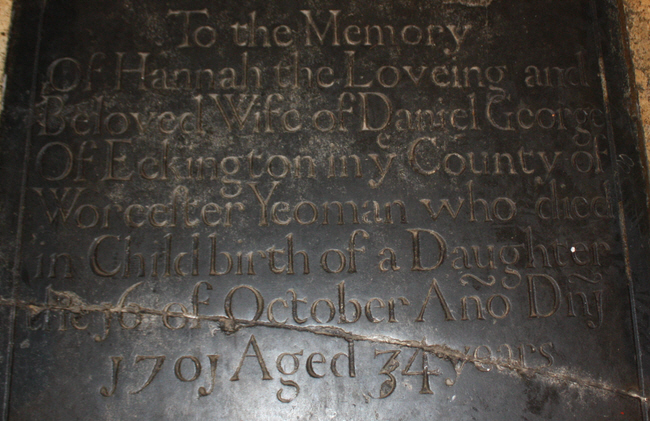 Hannah "died in childbirth of a daughter".
---
Claire Christine Nicholson and Martin Piers Nicholson - Ticklerton (Shropshire) and Daventry (Northhamptonshire), United Kingdom.
Last updated July 19th 2016