Martin Nicholson's Cemetery Project
St Mary the Virgin, Edstaston, Shropshire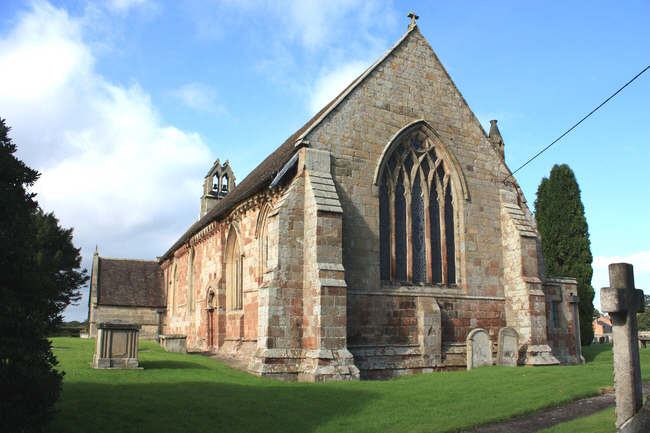 There were some very old wall paintings inside the church. Unusually we met another pair of "grave hunters" visiting the site at the same time as us.
---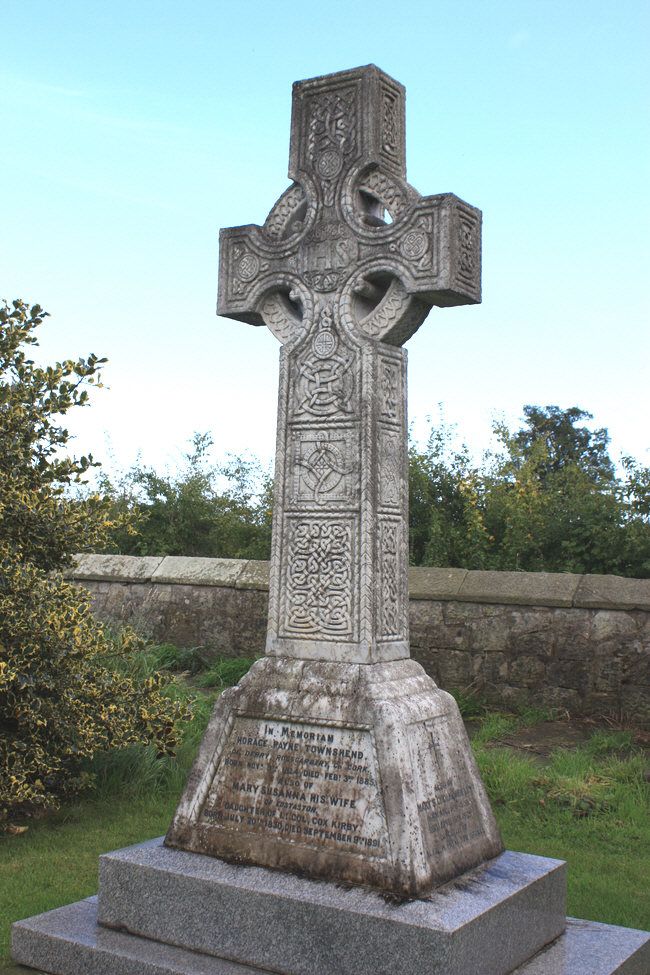 One of the finest Celtic Crosses we have seen. It dates from the late nineteenth century.
---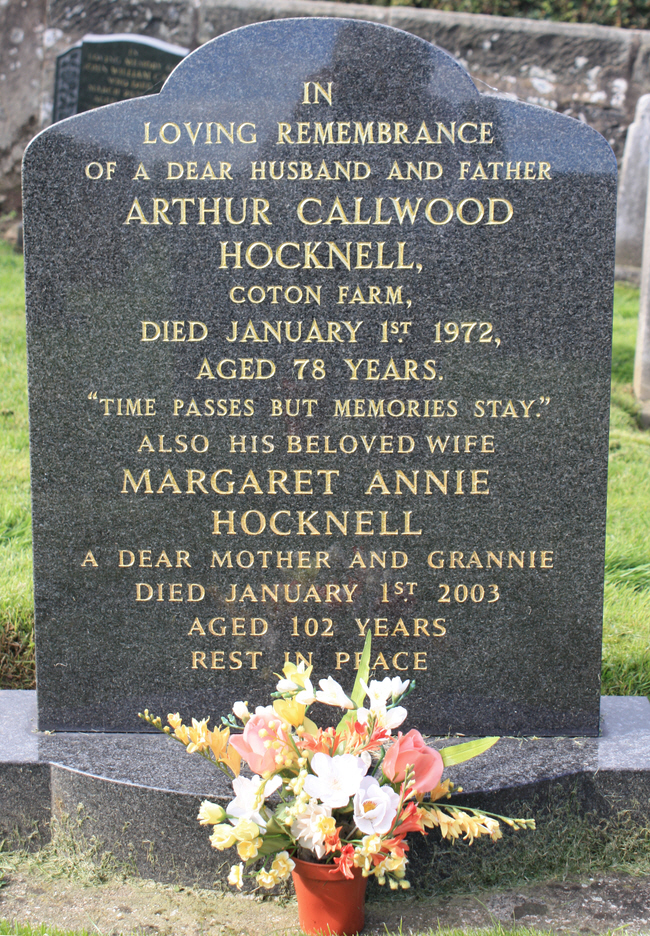 Age 102.
---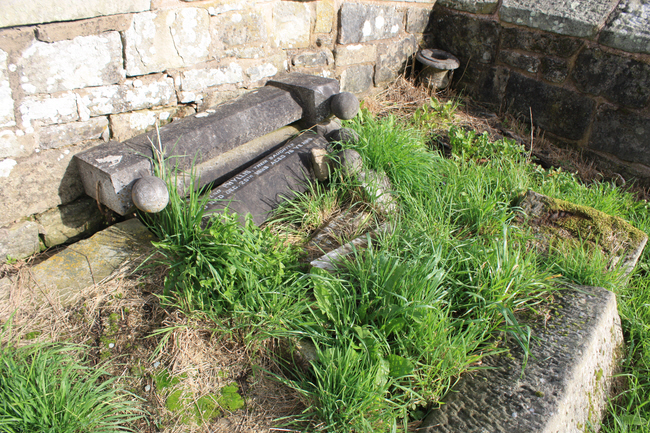 Assorted parts of some old graves just dumped in the corner of the churchyard. Claire and I were not impressed.
---
Martin Nicholson - Shropshire, United Kingdom.
This page was last updated on October 17th 2013.