Martin Nicholson's Cemetery Project
St Mary, Edvin Loach, Herefordshire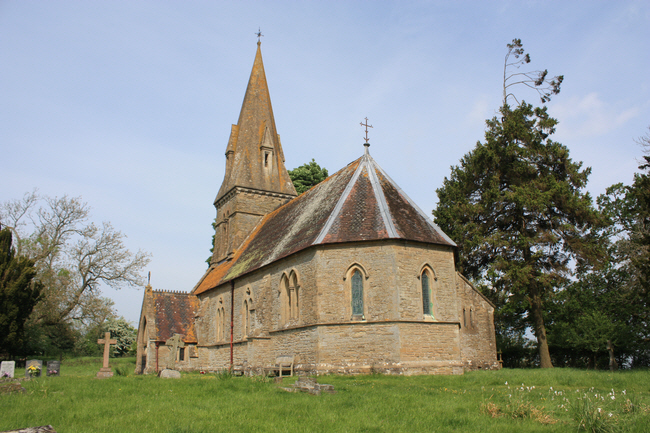 The curious name of this place originates in the late 11th century, when the district of Yedeven was divided between the Loges and Ralph families, hence the present names of the parishes of Edvin Loach and Edvin Ralph. The ruined church, once dedicated to St Giles but later known as St Mary's, probably dates back to this time. The newer church is also dedicated to St Mary.
---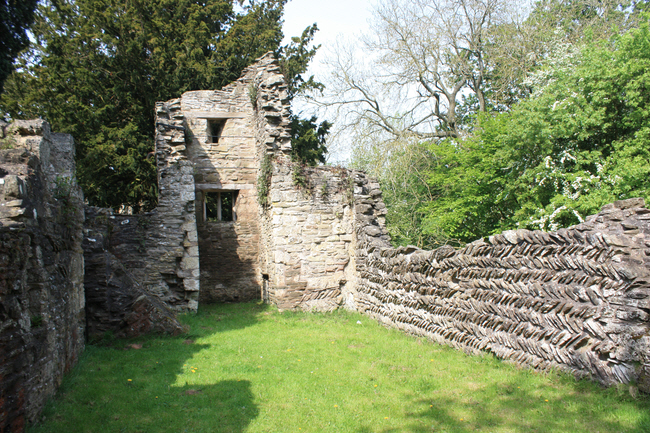 The old church with very distinctive "herringbone" stonework.
---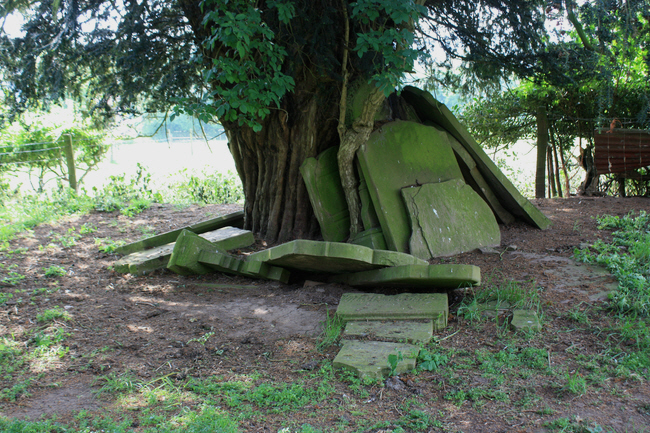 I have no idea why the church authorities allow gravestones to be treated in such a disrespectful way!
---
Martin Nicholson - Shropshire, United Kingdom.
This page was last updated on May 19th 2014.