Martin Nicholson's Cemetery Project
St Michael, Eglwys Fach, Ceredigion, Wales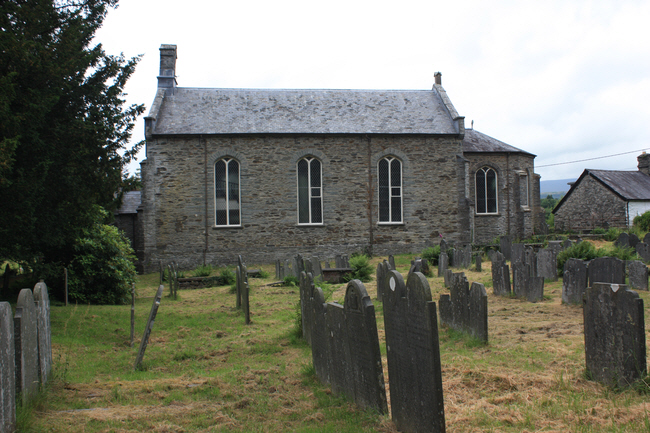 The church at Eglwysfach is a 'hall' shaped building mainly dating from 1833. An 18th century lych gate remains from a previous older church. The original church is associated with a warlike legend that tells of the Northumbrian 6th century king, Edwin on a raiding expedition to this part of Britain. After his success in battle near to what is now Llandre he is reputed to be have founded a chapel at Eglwysfach.
---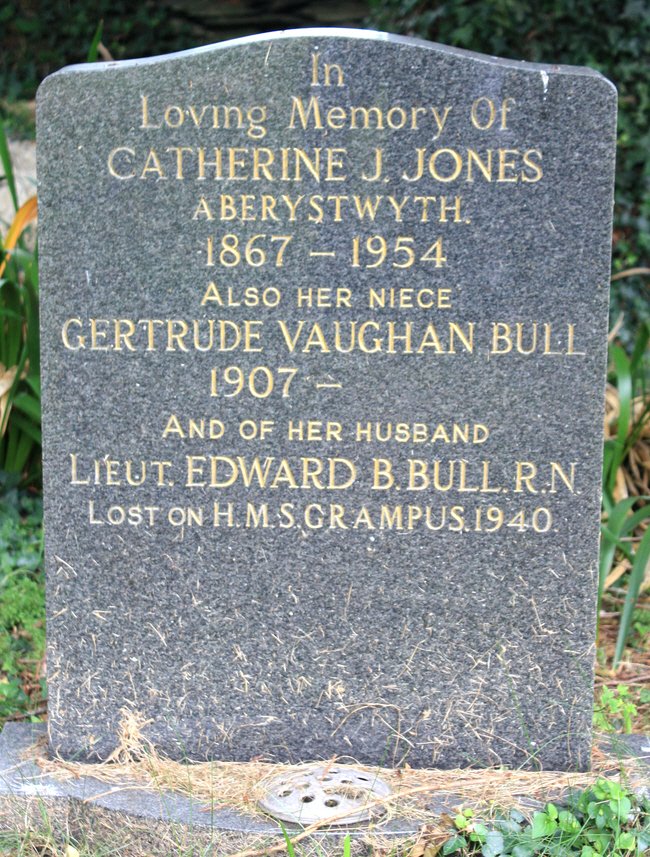 HMS Grampus (N56) was the lead ship of her class of mine-laying submarine of the Royal Navy. She was built at Chatham Dockyard and launched on 25 February 1936. She served in the Second World War off China before moving to the Mediterranean Sea. She was sunk with all hands by the Regia Marina on 16 June 1940.
---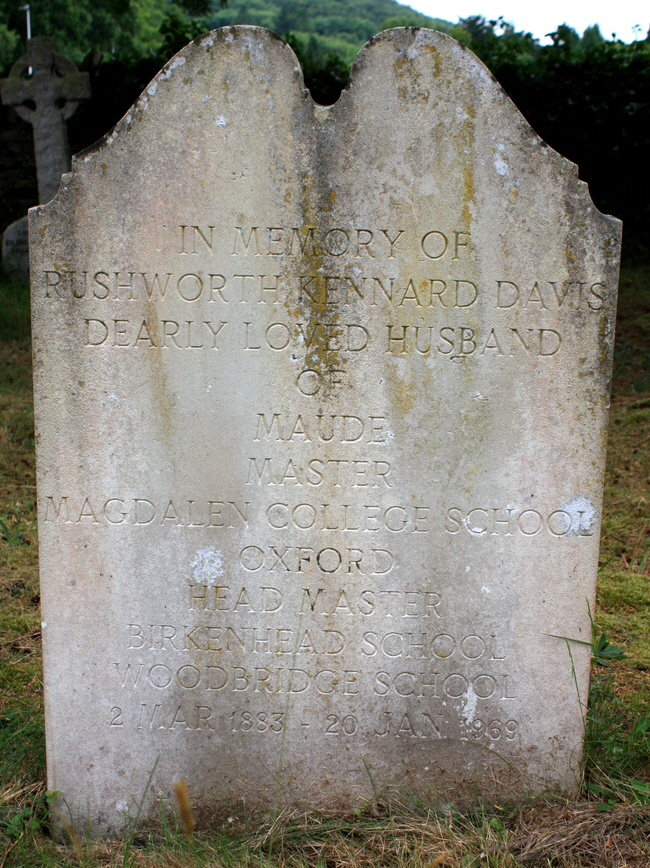 Rushworth Davies had a long career in education.
---
Claire Christine Nicholson and Martin Piers Nicholson - Ticklerton (Shropshire) and Daventry (Northhamptonshire), United Kingdom.
This page was last updated on Juune 22nd 2017