Martin Nicholson's Cemetery Project
St Andrew, Hampton, Evesham, Worcestershire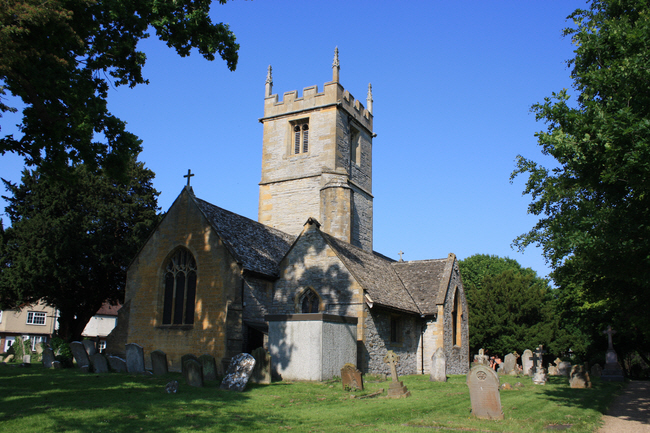 The plan of St Andrew's is unique among churches in the Vale of Evesham, and suggests an original Norman foundation. The present building dates as a whole from the turn of the 14th and 15th centuries. The porch was added a little later. The masonry is original, except for the re-facing of the East wall in 1900, and the addition in 1904, of the North Aisle, now used as the vestry and organ space.The two diagonal buttresses at the East end, and the crosses on the East and West gables are modern.
---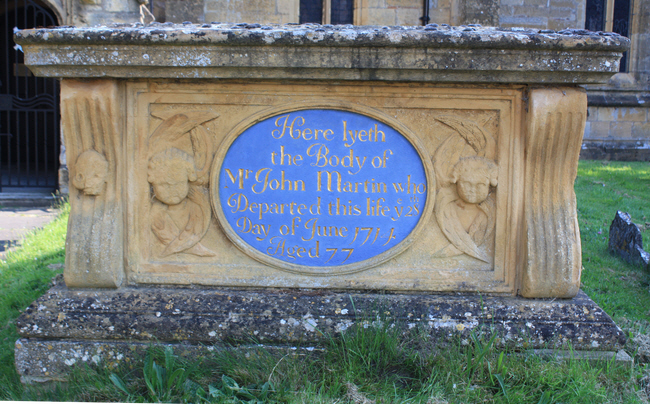 We suspect that this unusual blue plaque has been restored quite recently.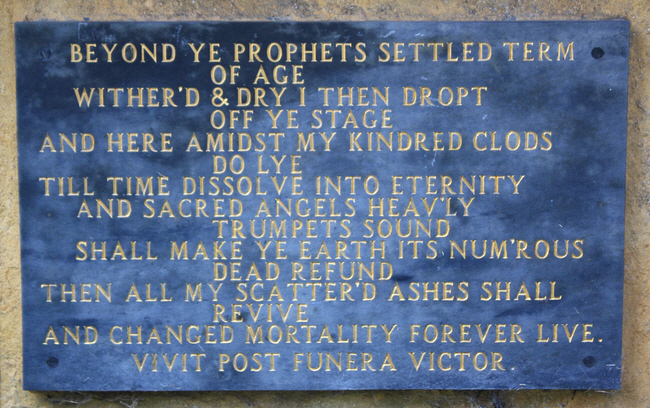 The poem lacks a certain something!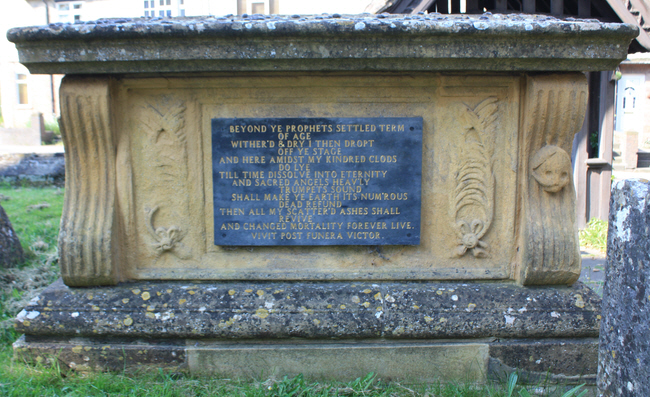 ---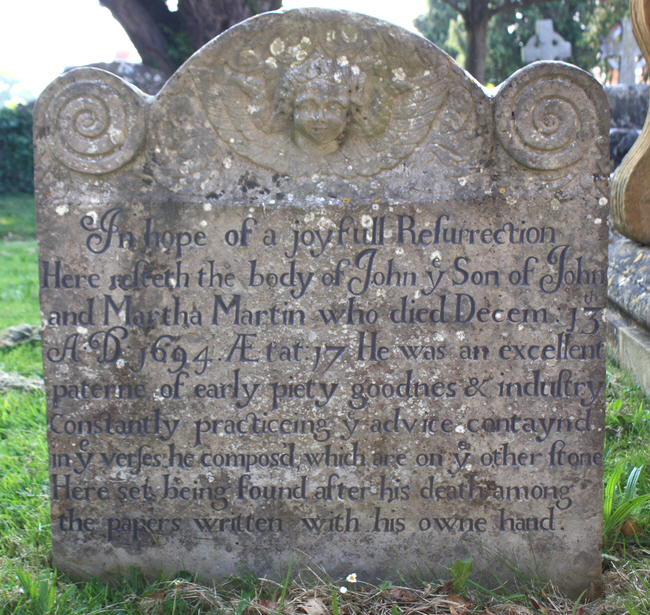 This looks like another recent restoration - this time the original dates back to 1694..
---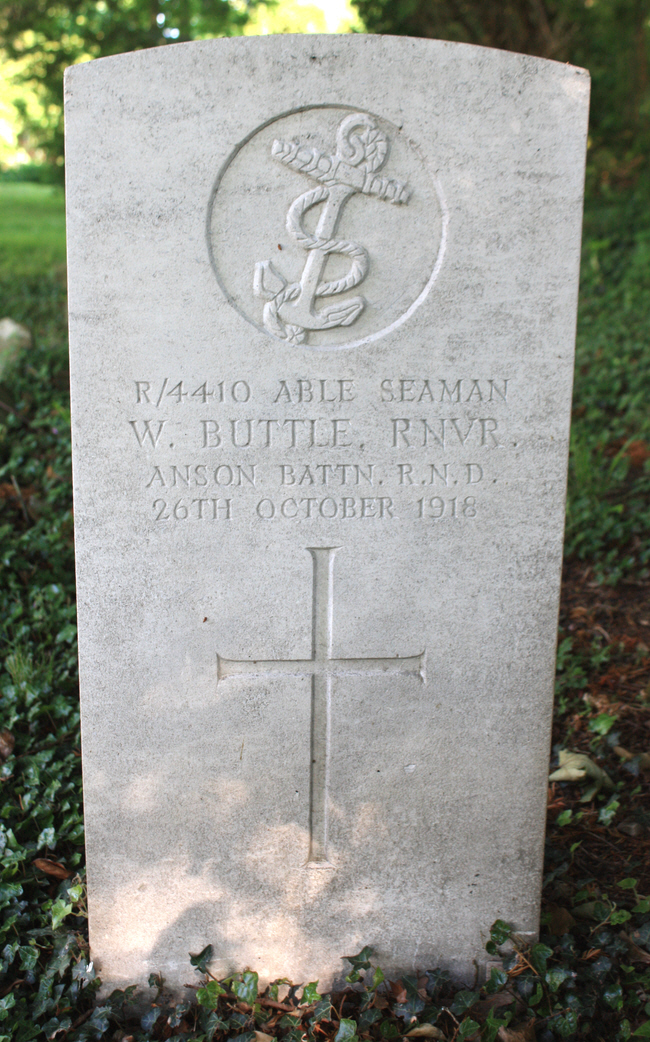 The Anson Battalion was part of the 63rd (Royal Naval) Division and was a United Kingdom infantry division of the First World War. It was originally formed as the Royal Naval Division at the outbreak of the war, from Royal Navy and Royal Marine reservists and volunteers, who were not needed for service at sea. The division fought at Antwerp in 1914 and at Gallipoli in 1915. After heavy losses it fought on the Western Front for the remainder of the war.
---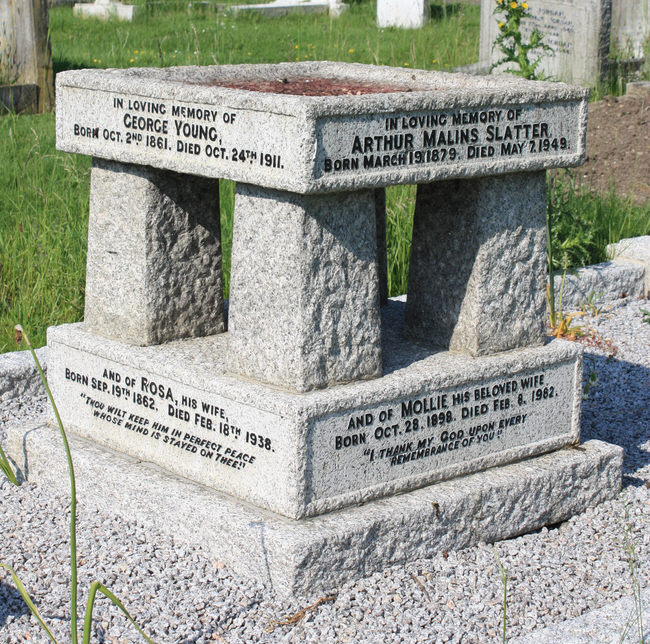 An unusual and rather clumsy design - the top section looks rather like an over-sized bird bath.
---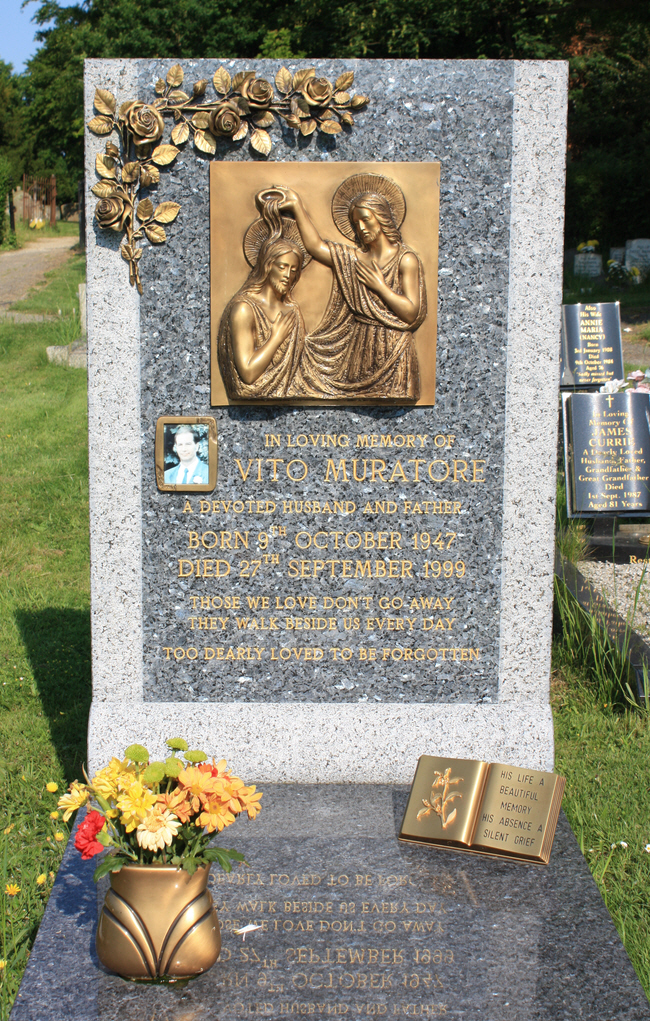 The bronze coloured metal has been used to create an effective and eye-catching design.
---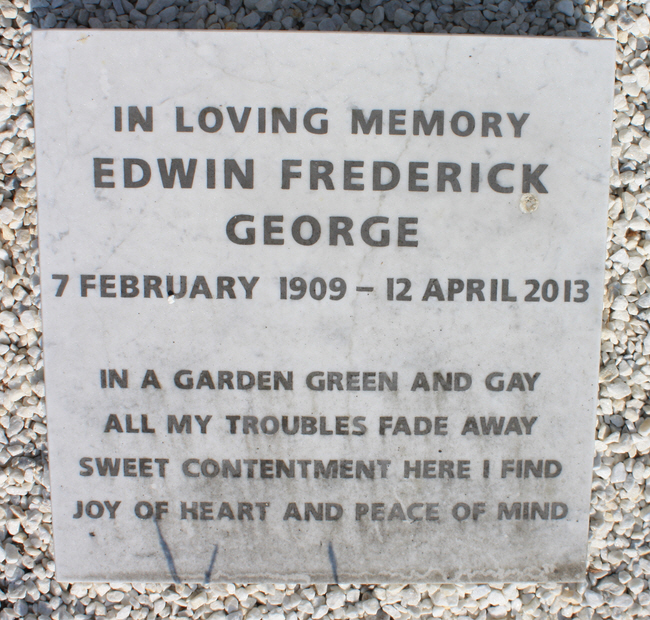 Aged 104.
---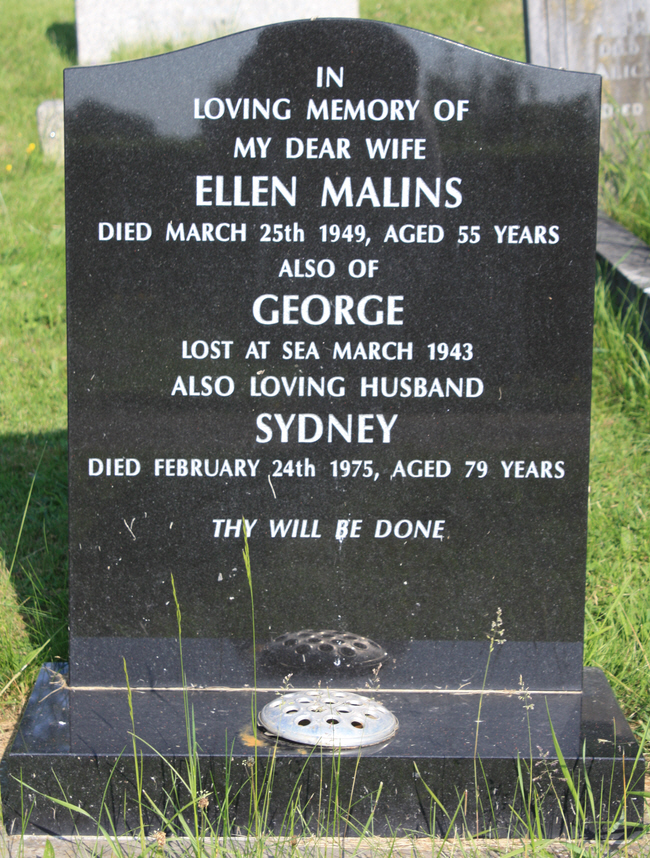 George Malins was lost at sea in March 1943.
---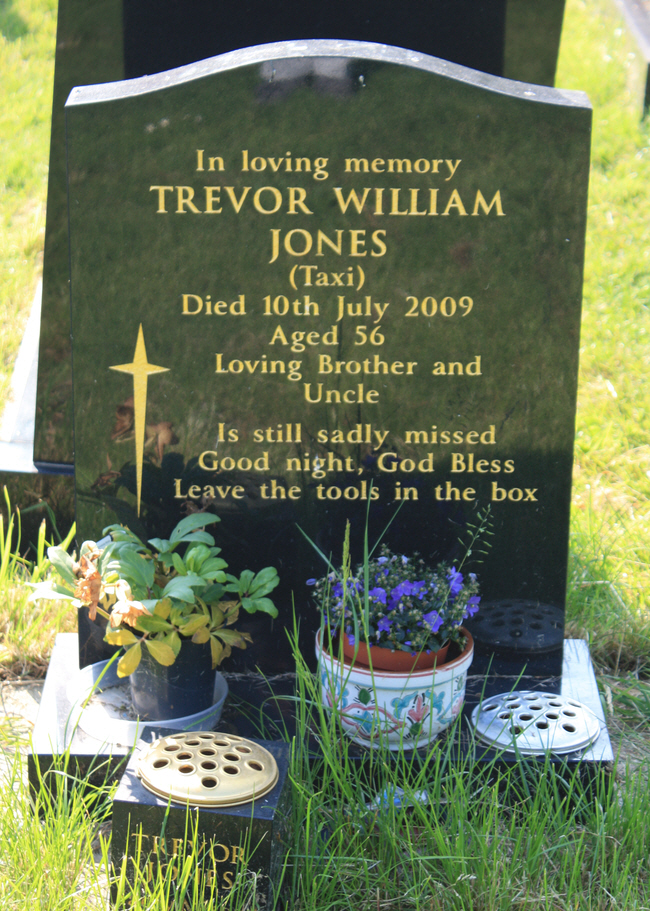 "Leave the tools in the box".
---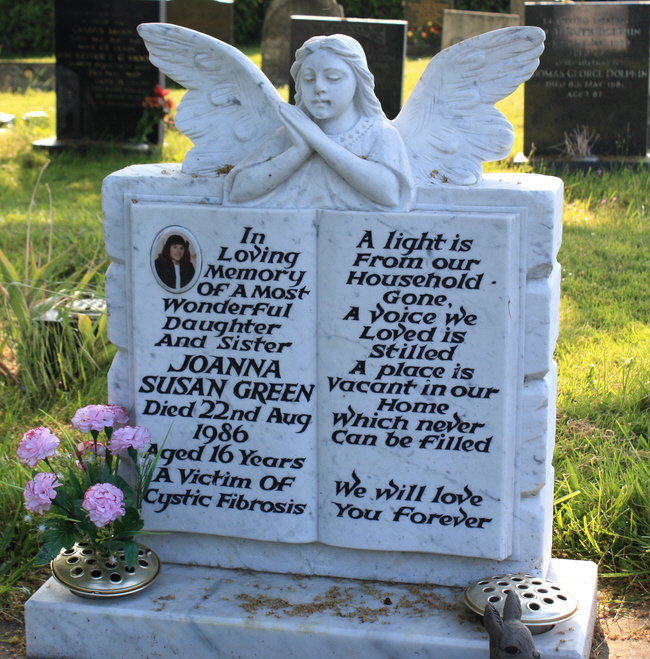 Joanna was a victim of Cystic Fibrosis.
---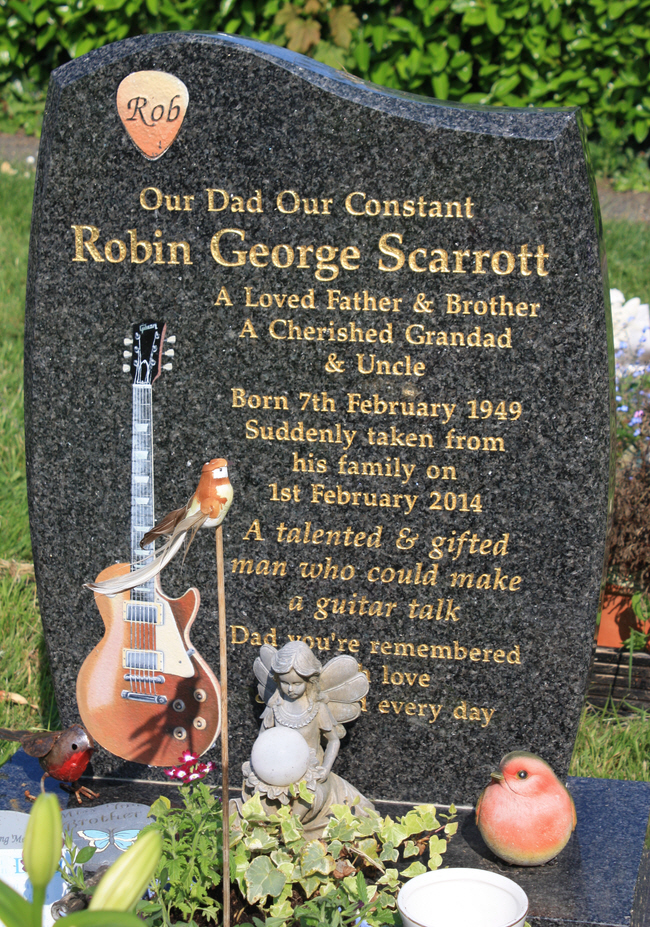 "... who could make a guitar talk".
---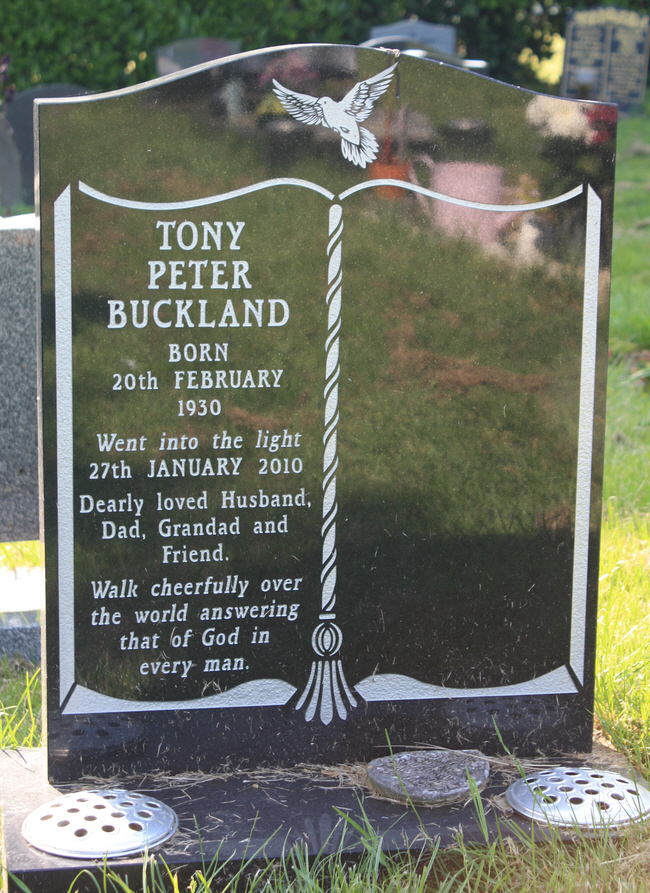 "Went into the light ... ".
---
Claire Christine Nicholson and Martin Piers Nicholson - Ticklerton (Shropshire) and Daventry (Northhamptonshire), United Kingdom.
This page was last updated on June 6th 2016.