Martin Nicholson's Cemetery Project
St John the Baptist, Eldersfield, Worcestershire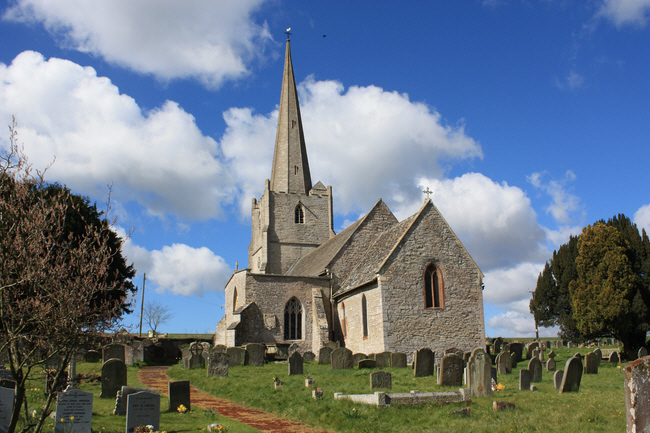 This 12th century Grade II listed church has seating for around 200 people. The Chancel arch is Norman and the north aisle and spire were added in the 14th century.
---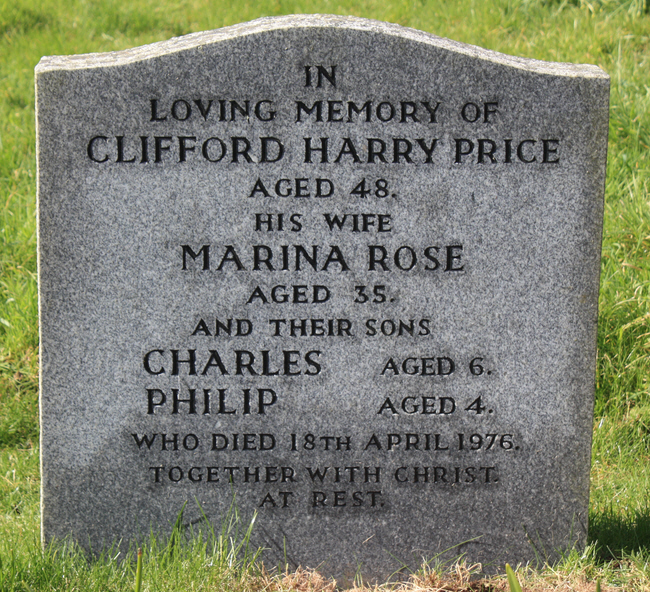 A married couple and their two sons died on the same day in 1976.
---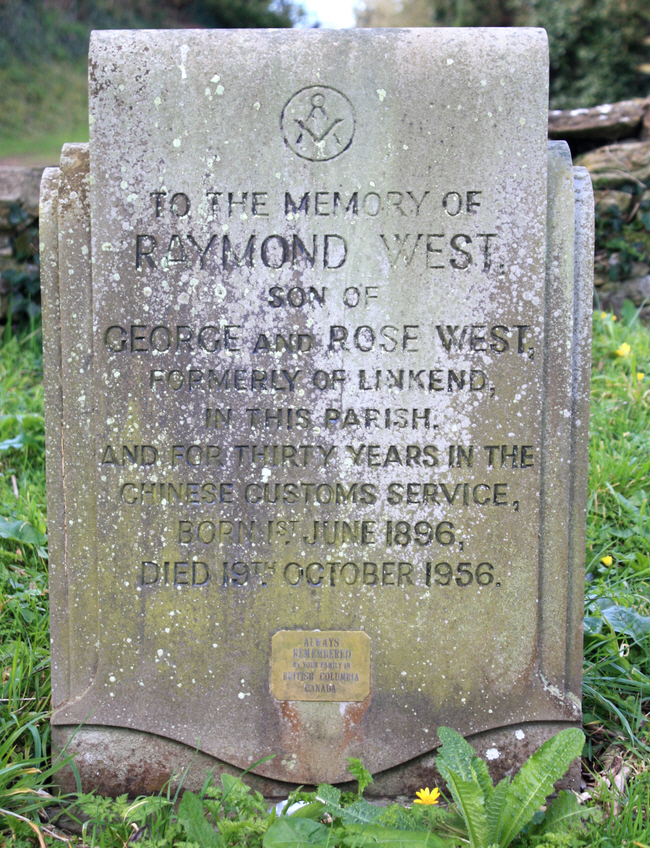 Raymond West served in the Chinese Customs Service for 30 years.
---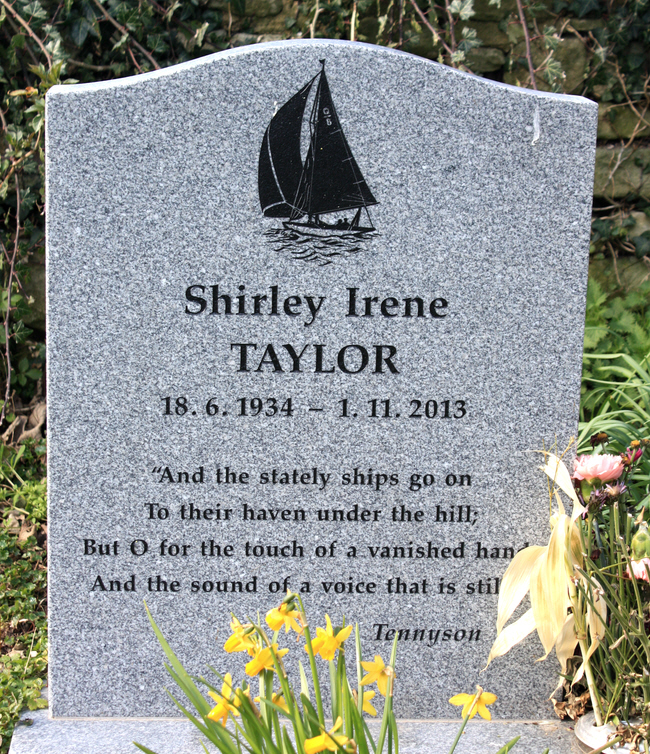 Shirley has a picture of a yacht on her gravestone plus a nautical extract from a poem by Tennyson.
---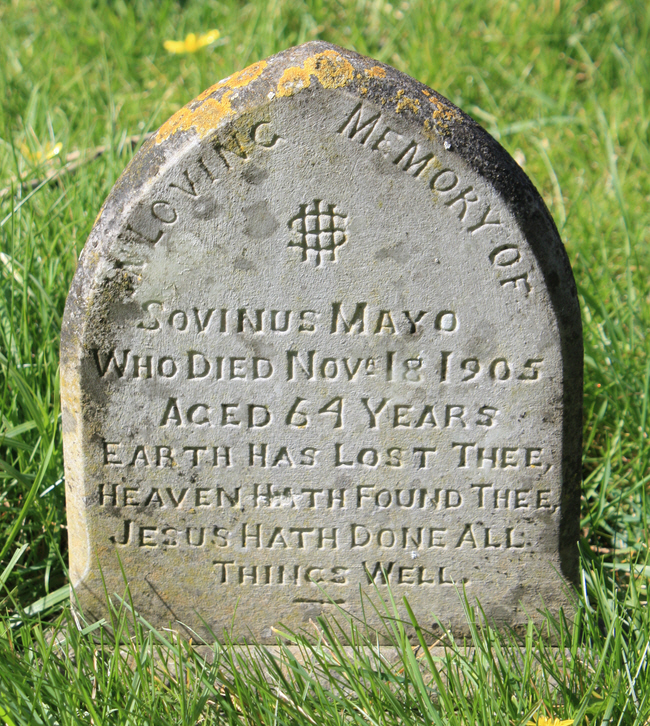 This was one of the smallest gravestones we have seen, only about 8 inches high - despite that it bears quite a lot of text.
---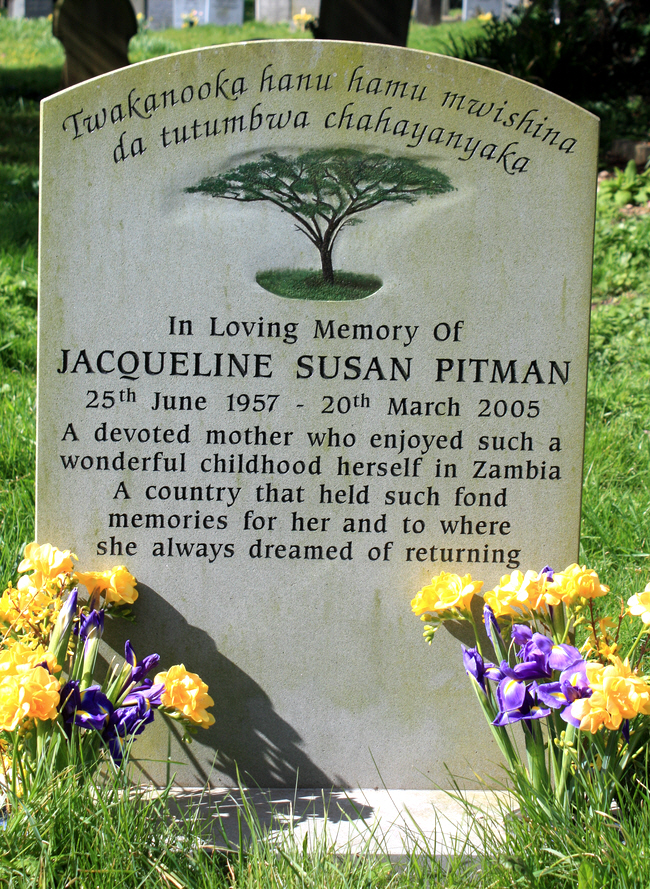 We have seen many different languages on gravestones but this is the first time we have seen one of the indigenous languages of Zambia.
---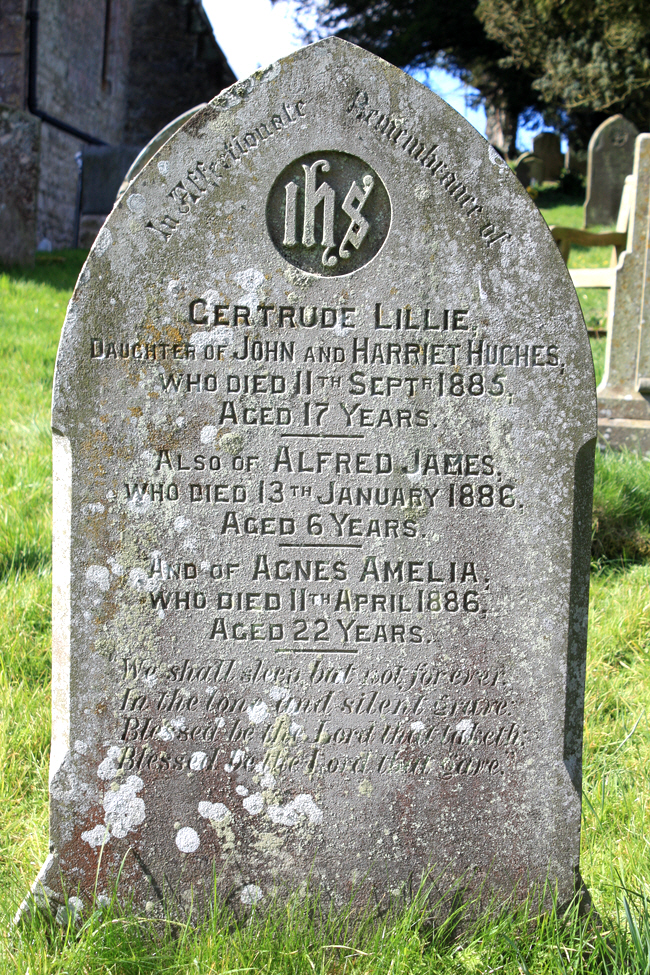 John and Harriet Hughes lost 3 children in seven months.
---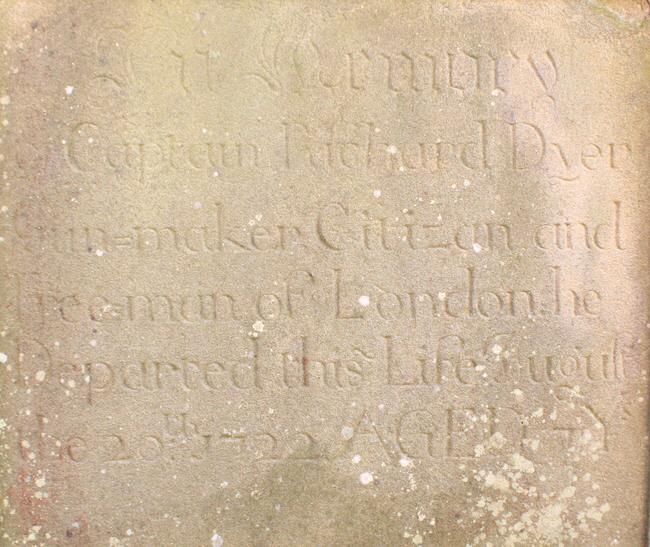 Richard Dyer was a Gun-Maker.
---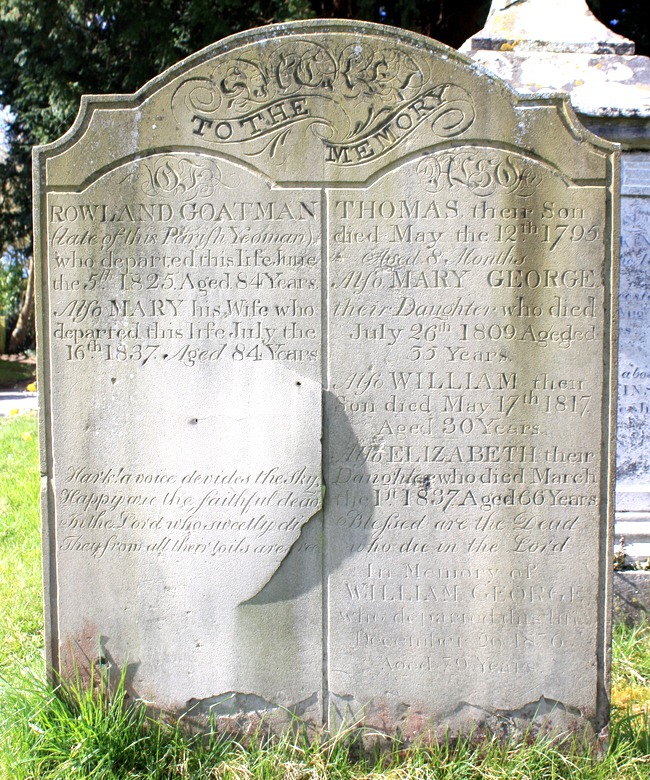 Can you spot an engraving problem on the right-hand panel?
---
Claire Christine Nicholson and Martin Piers Nicholson - Ticklerton (Shropshire) and Daventry (Northhamptonshire), United Kingdom.
This page was last updated on March 31st 2016.