Martin Nicholson's Cemetery Project
Cathedral Church of the Holy and Undivided Trinity, Ely, Cambridgeshire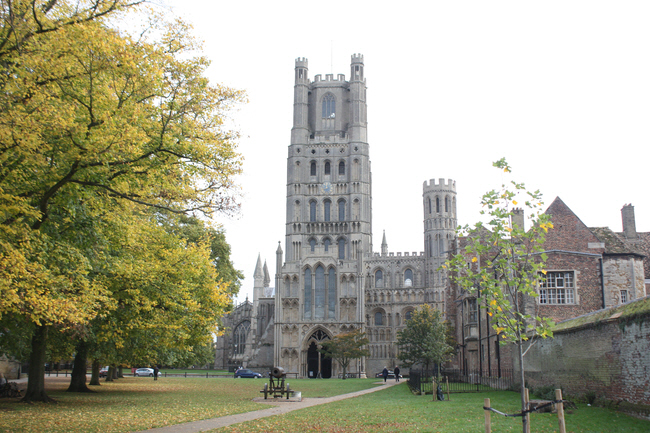 Ely Cathedral, has its origins in 672AD when St Etheldreda built an Abbey Church. The present building dates back to 1083, and cathedral status was granted it in 1109. Until the reformation it was the Church of St Etheldreda and St Peter, at which point it was refounded as the Cathedral Church of the Holy and Undivided Trinity, continuing as the principal church of the Diocese of Ely.
---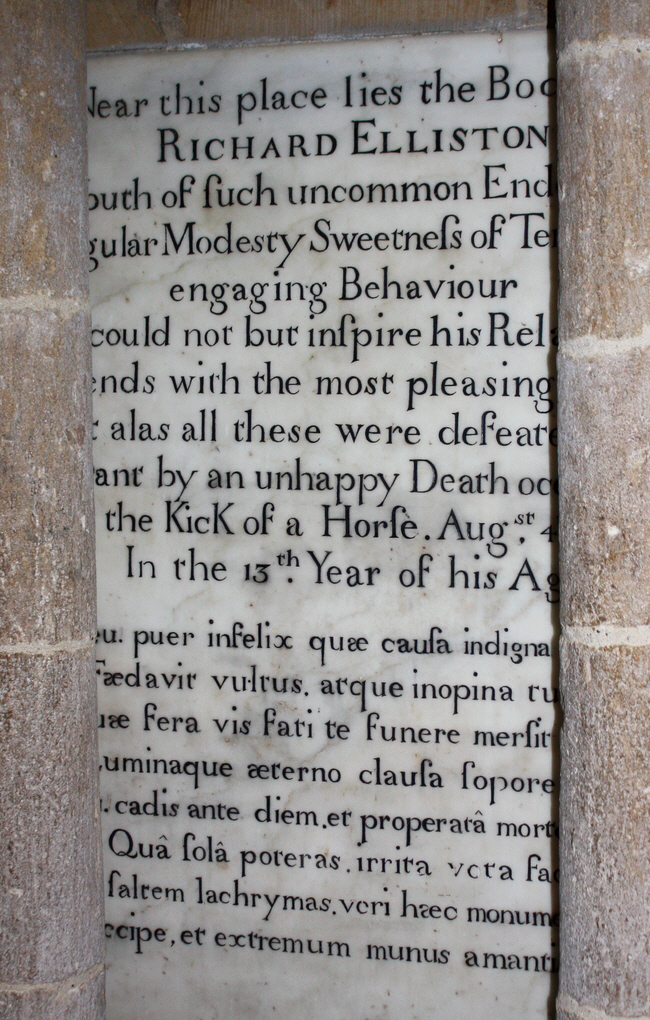 Richard Elliston was killed by "the kick of a horse" "in the 13th year of his age".
---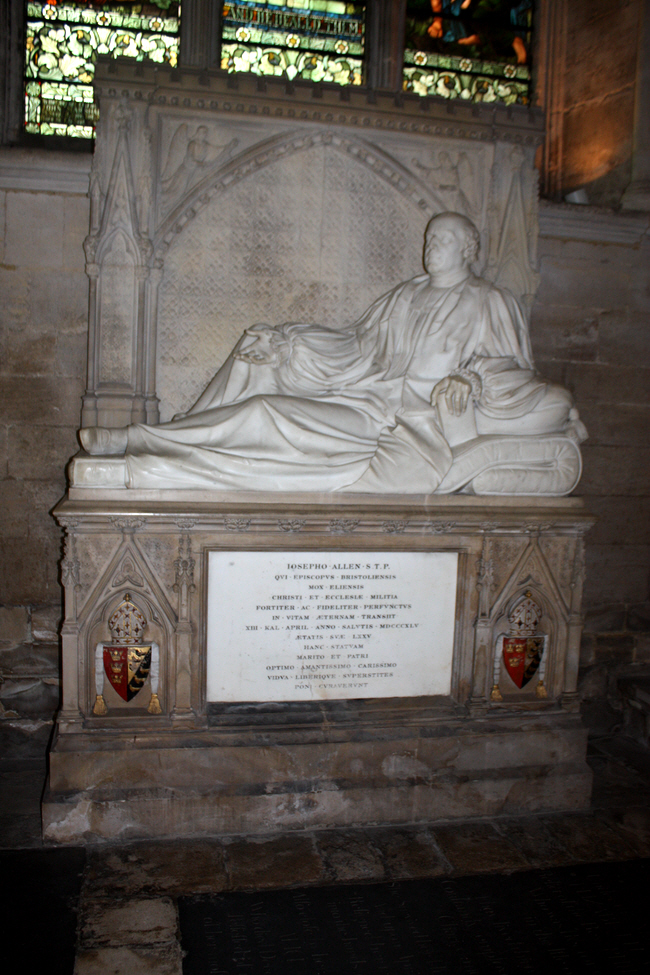 Joseph Allen - Bishop of Ely, 1836-1845.
---
Sir Mark Steward - died 1604.
---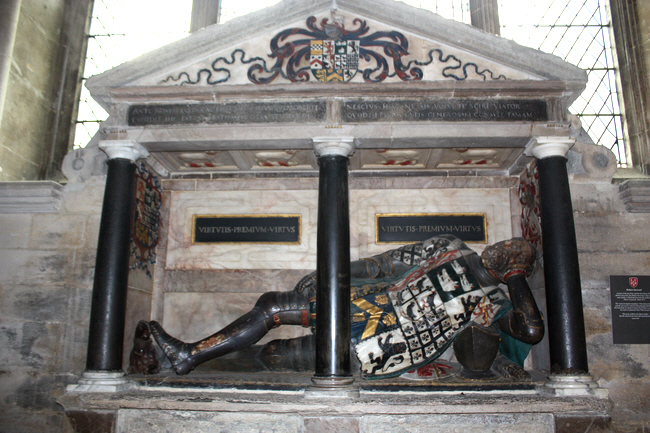 Robert Steward - died 1571.
---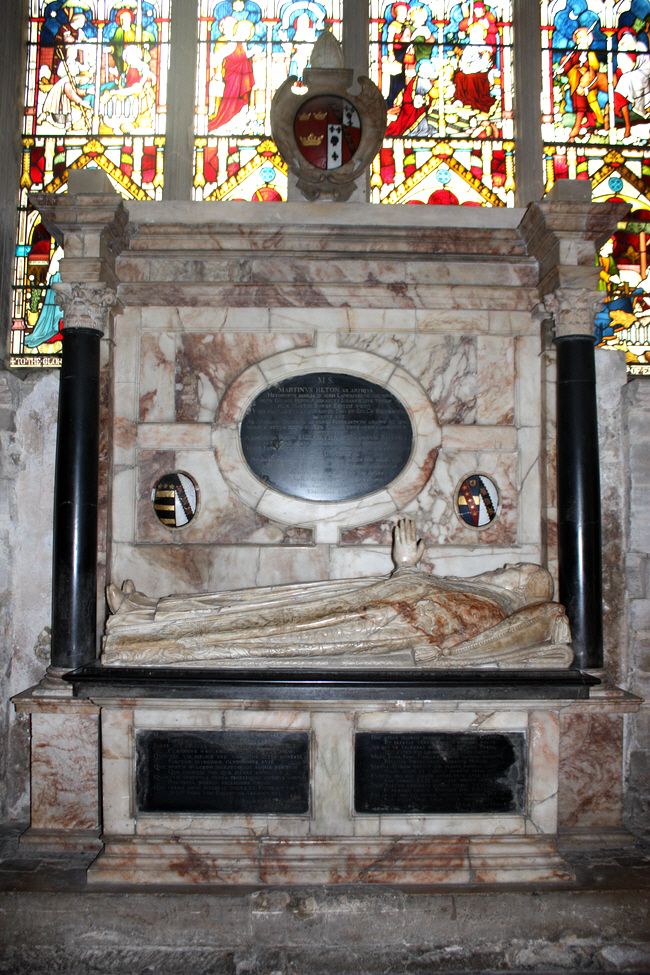 Martin Heton - Bishop of Ely, 1600-1609.
---
?
---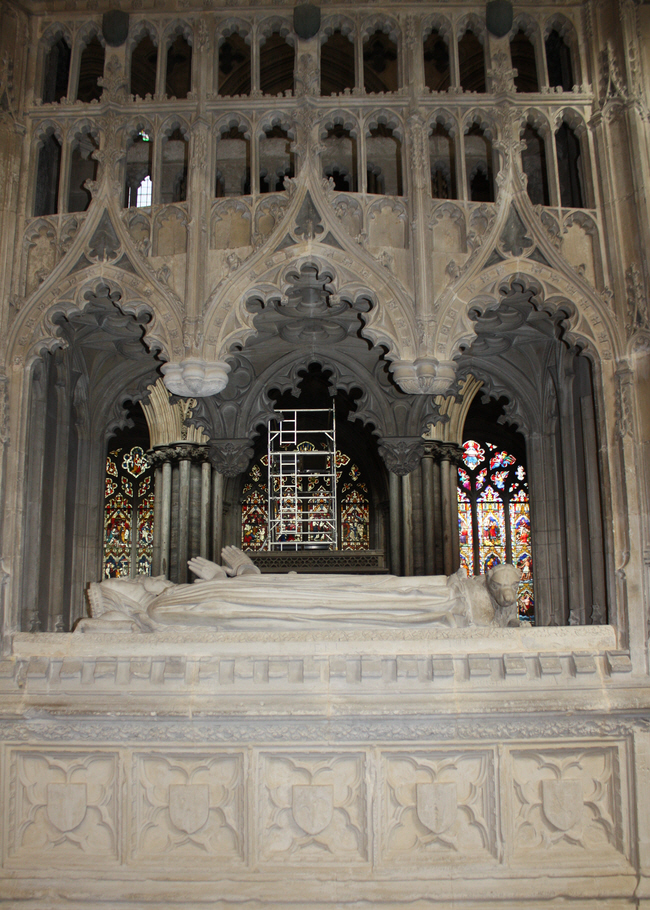 John Baron Tiptoft - beheaded 1470. He is lying between two of his wives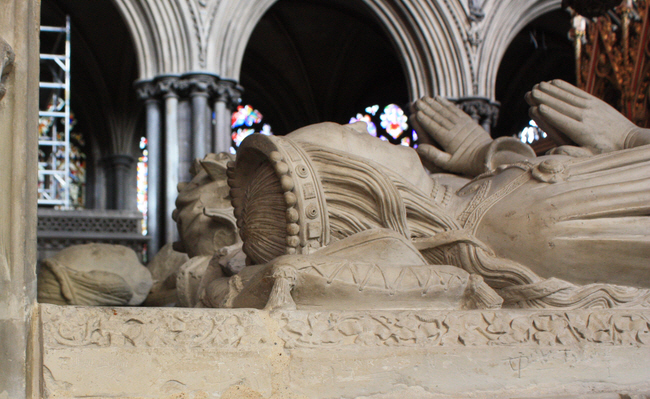 ---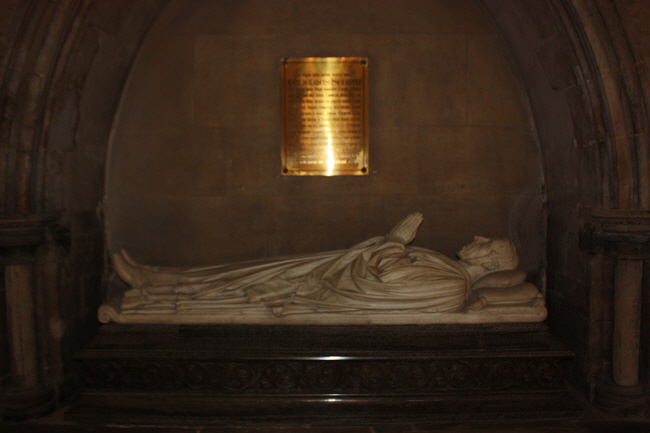 William Selwyn - Canon of Ely Cathedral, 1833-1875.
---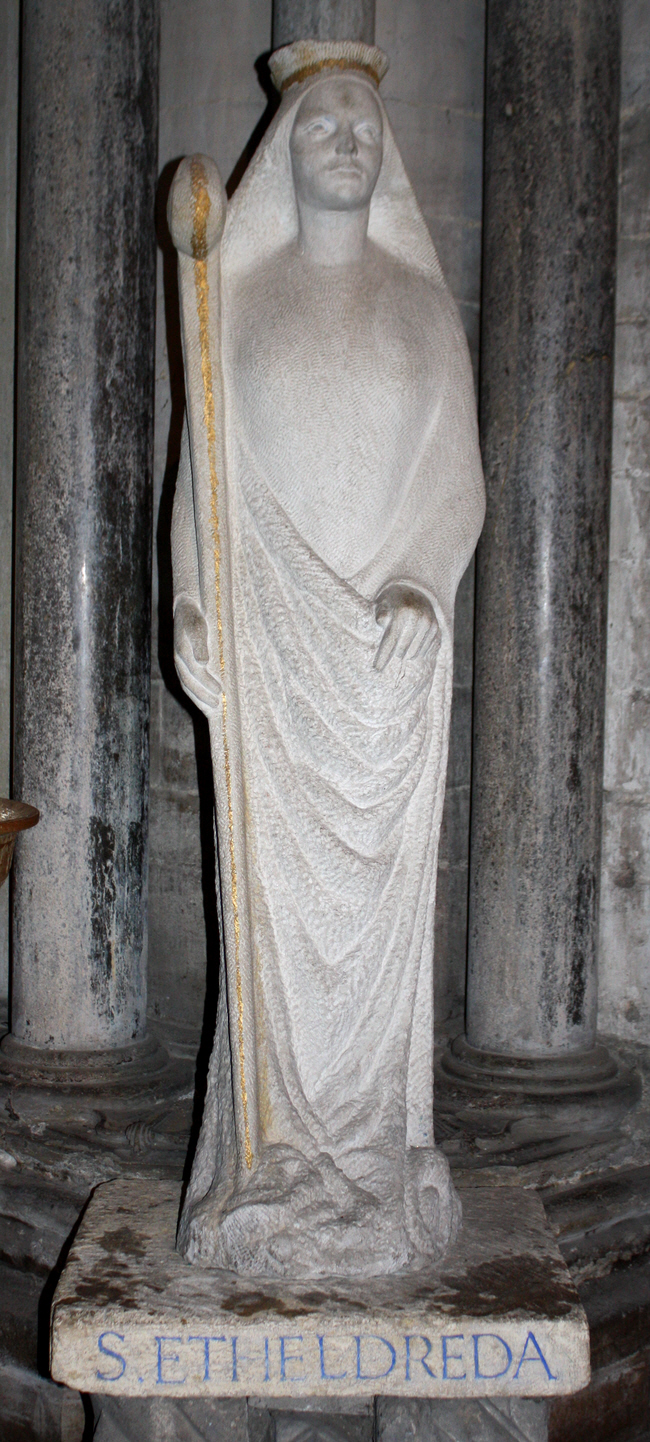 St Etheldreda founded the Christian community here in 673AD.
---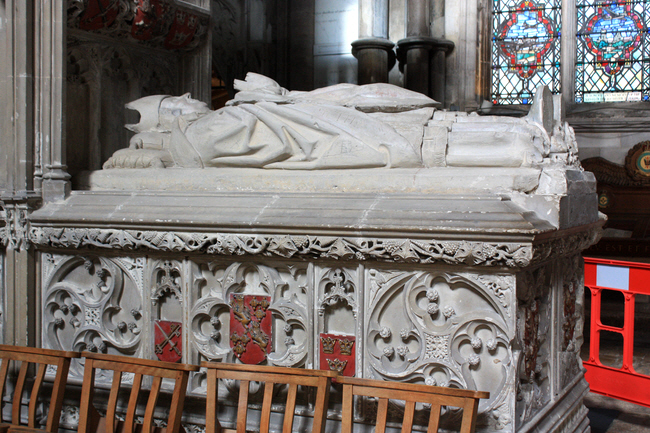 Richard Redman - Bishop of Ely, 1501-1505.
---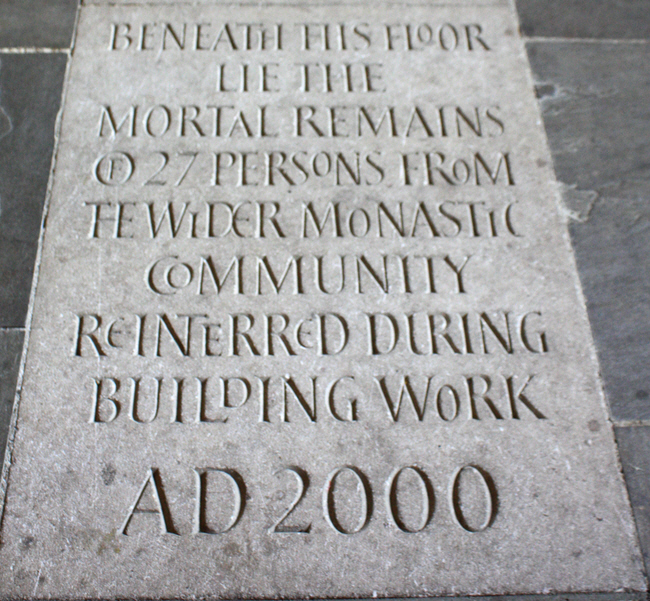 27 previously buried people had to be reinterred after building work in 2000.
---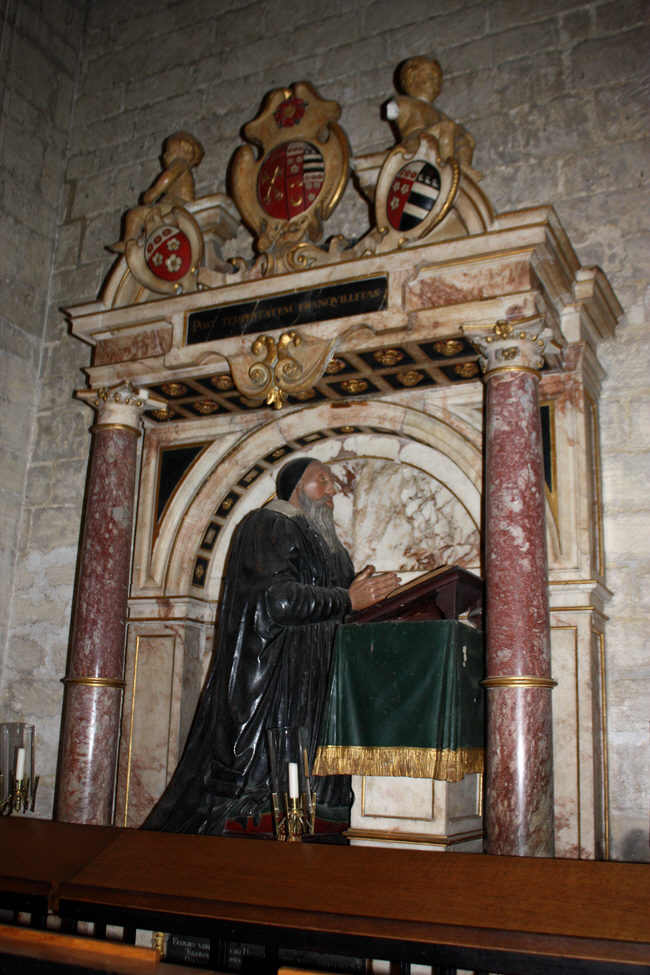 Henry Caesar - Dean of Ely, 1614-1636.
---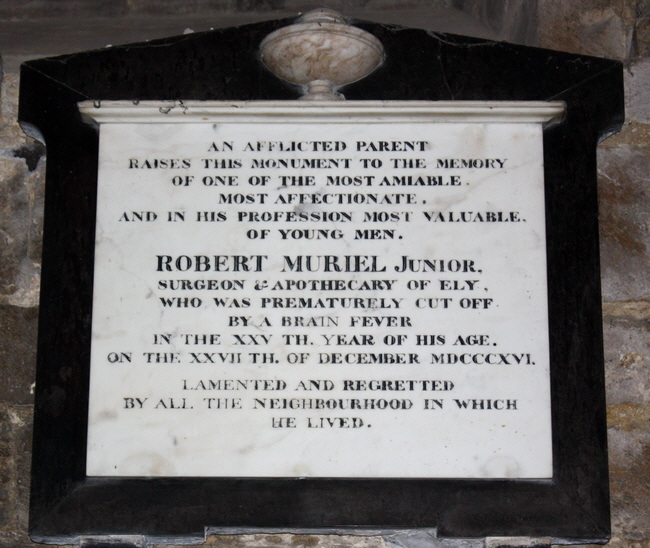 Robert Muriel was a Surgeon and Apothecary who was "prematurely cut off by a brain fever".
---

John Russell Woodford - Bishop of Ely, 1873-1885.
---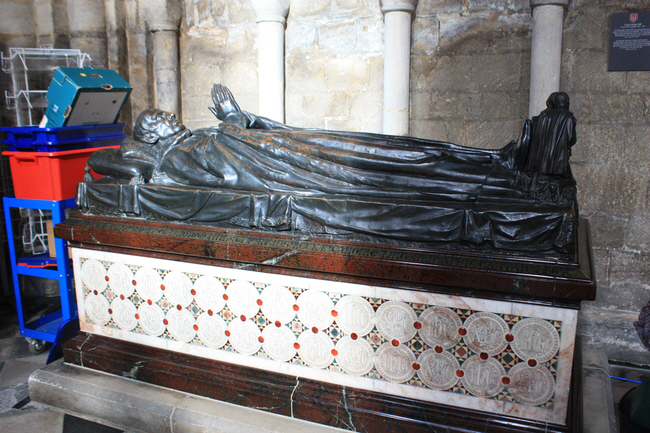 Hodge Mill - Canon of Ely Cathedral, 1848-1853.
---
A dragon biting the end of a Bishop's staff!
---
Claire Christine Nicholson and Martin Piers Nicholson - Ticklerton (Shropshire) and Daventry (Northhamptonshire), United Kingdom.
This page was last updated on October 23rd 2015.