Martin Nicholson's Cemetery Project
St Enddwyn, Llanenddwyn, Gwynedd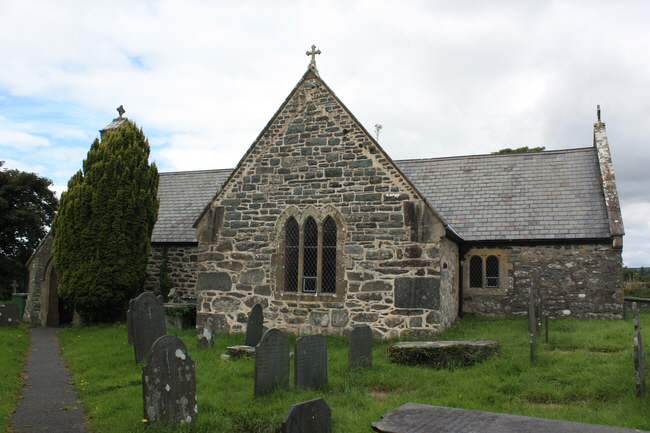 St Enddwyn's Church is medieval in origin. It is presently situated approximately 1km from the foreshore, adjacent to reclaimed land. It would therefore have been close to the seashore when built.
---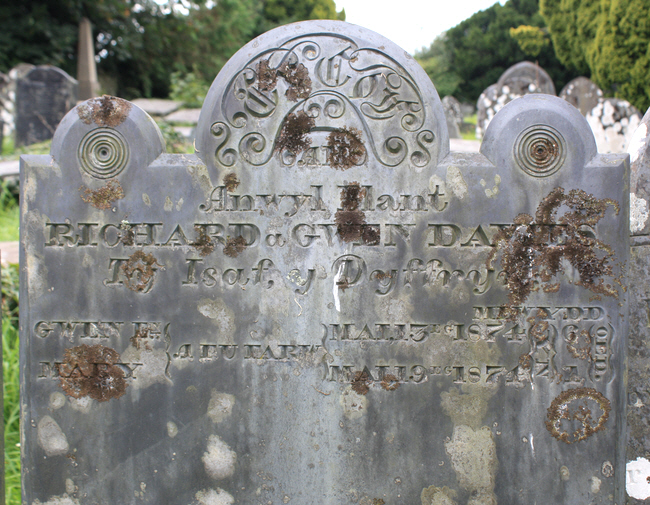 Two young siblings who died 6 days apart.
---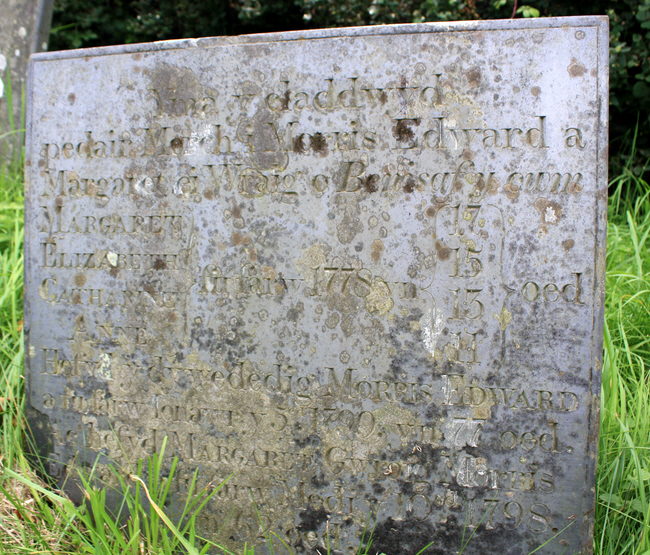 Four siblings who seem to have died in the same month in 1778.
---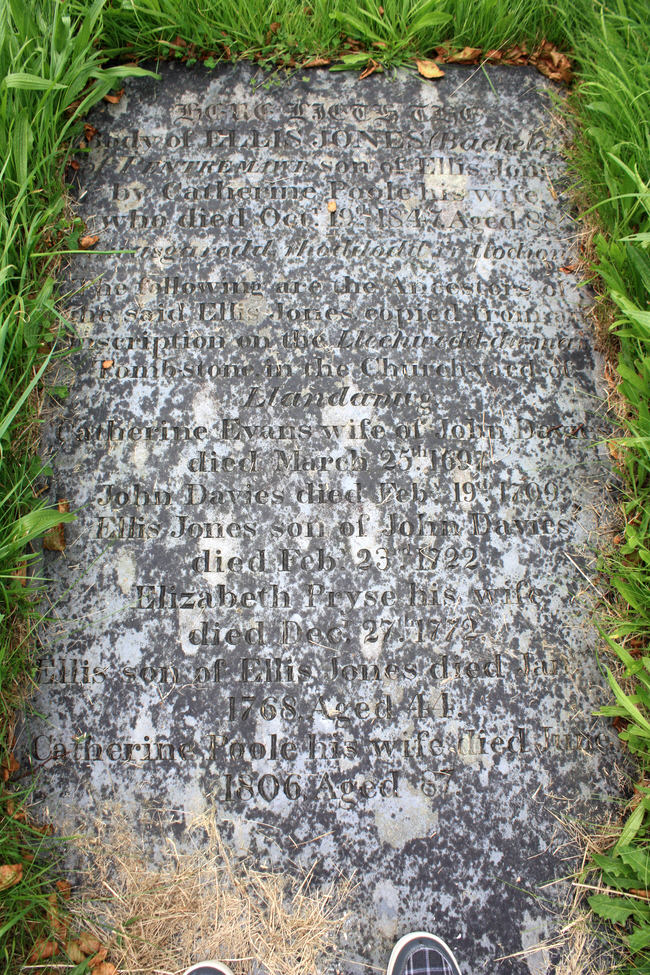 This rather worn stone contains family history extracted from church records.
---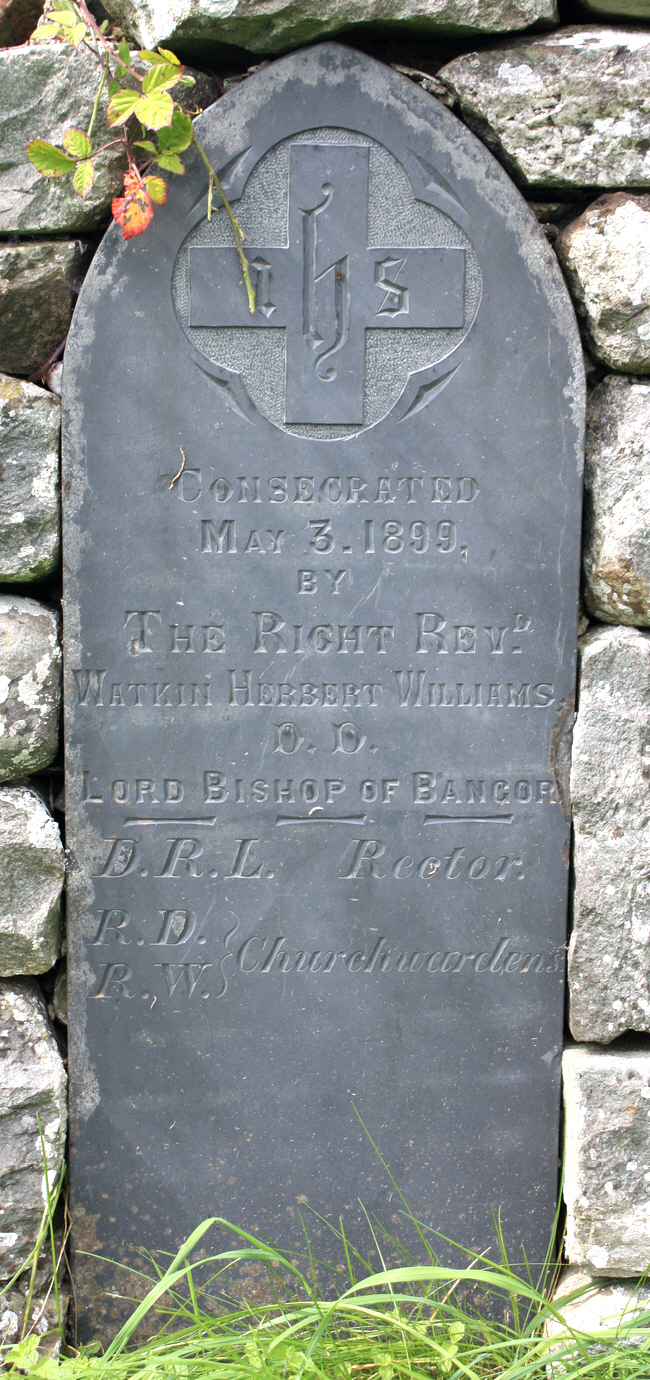 The site was consecrated by the Lord Bishop of Bangor in 1899.
---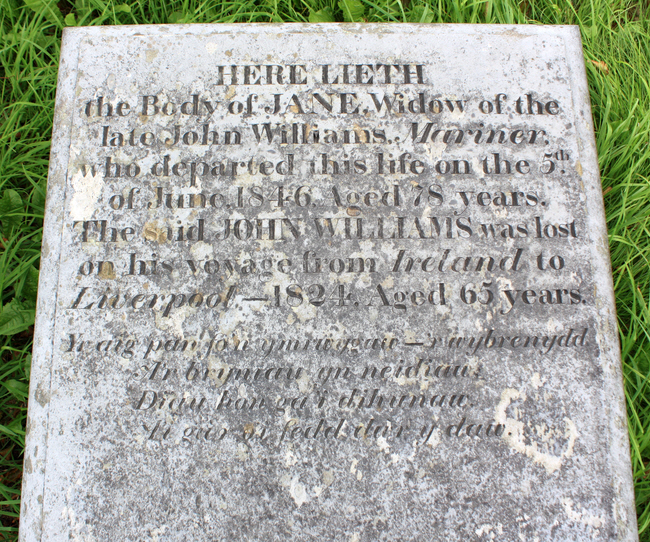 John was lost on his voyage from Ireland to Liverpool in 1824.
---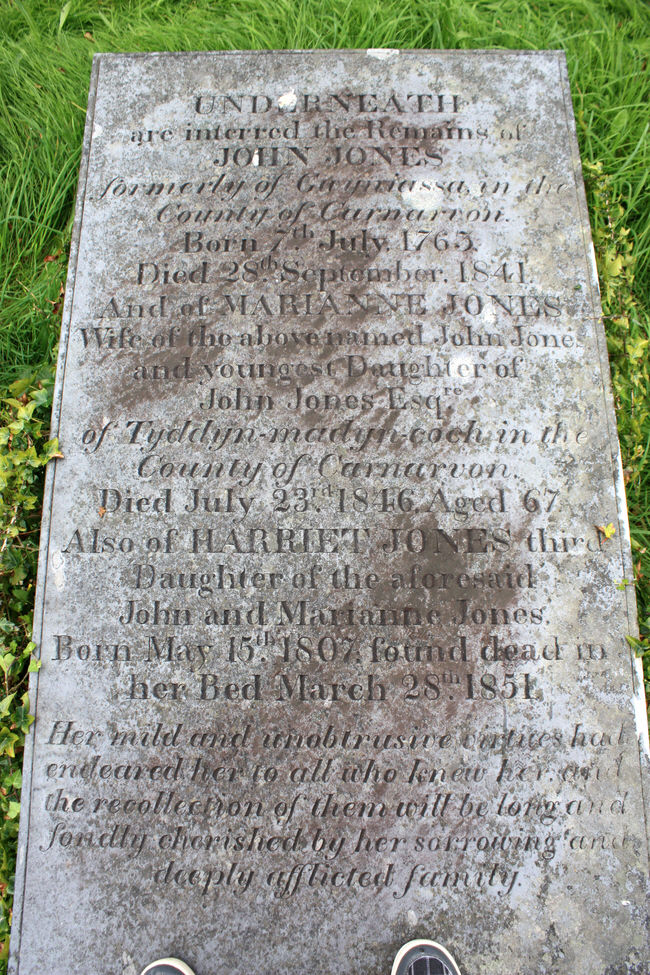 "... found dead in her bed ..."
---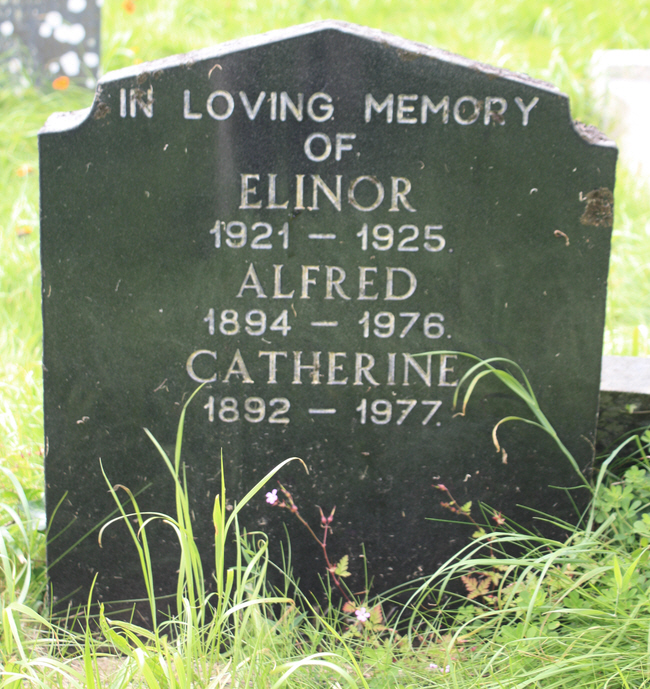 Why no surnames for the three deceased?
---
Claire Christine Nicholson and Martin Piers Nicholson - Ticklerton (Shropshire) and Daventry (Northhamptonshire), United Kingdom.
This page was last updated on Aug 14th 2016.