Martin Nicholson's Cemetery Project
St Endelienta, St Endellion, Cornwall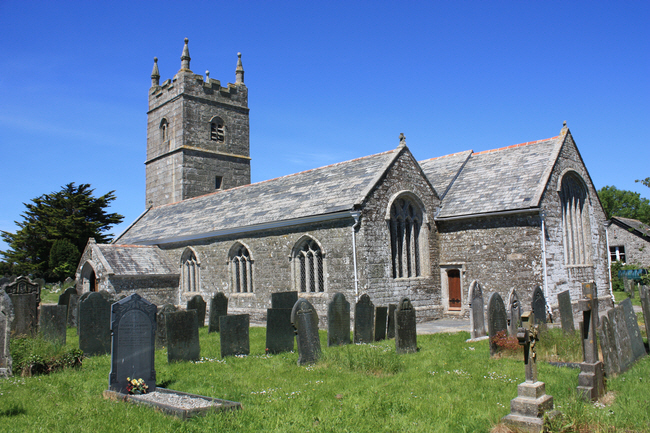 The parish church of St Endelienta stands beside the road to Wadebridge and is a large building of the 15th century in Perpendicular style. On 25 August 2010 it was announced that the British Prime Minister David Cameron and his wife Samantha had named their newborn daughter "Florence Rose Endellion" after the village.
Saint Endelienta (also Endelient, Edellienta or Endell) was a Cornish saint of the 5th and 6th century. She is believed to be a daughter of the Welsh King Brychan, and a native of South Wales who travelled to North Cornwall to join her siblings in converting the locals to Christianity
---
Died from smallpox "in his 5th year".
---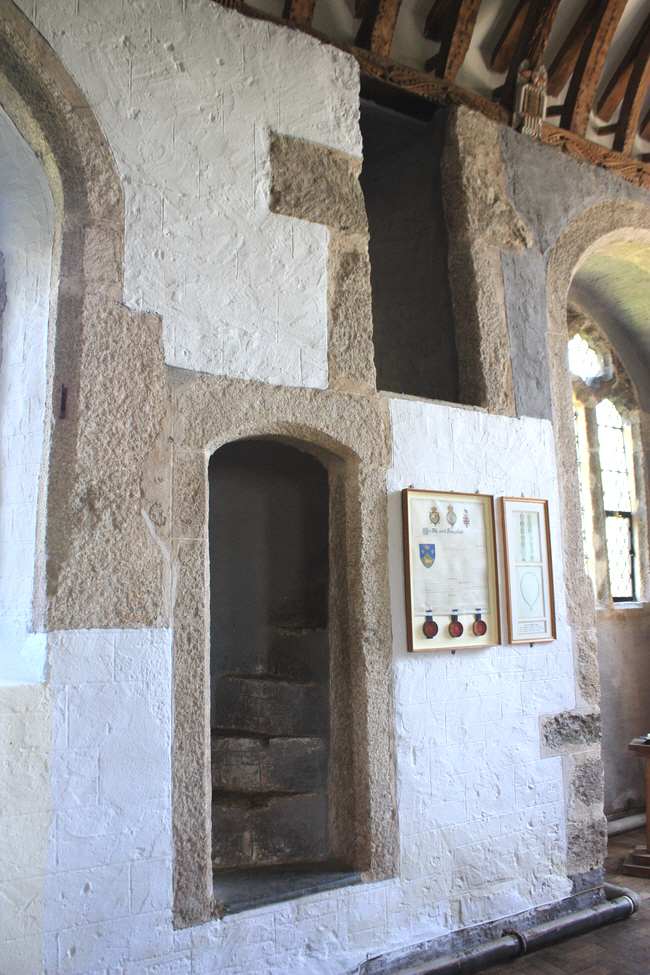 On our trip to Cornwall we saw a number of examples of the "spiral staircase to nowhere". It is believed that these were orginally intended to give access to the top of the rood screen.
---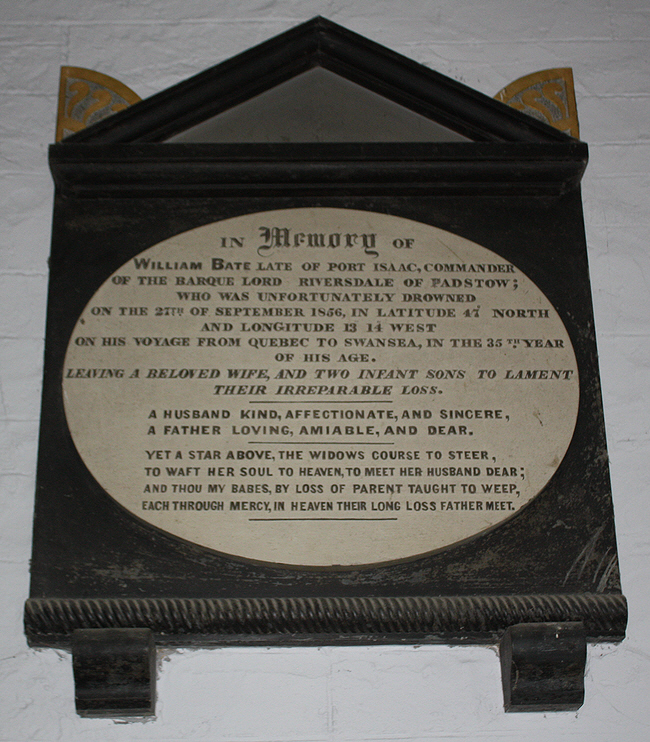 William Bate was drowned on a voyage from Quebec to Swansea on the barque "Lord Riversdale".
---
Drowned in the English Channel in 1856.
---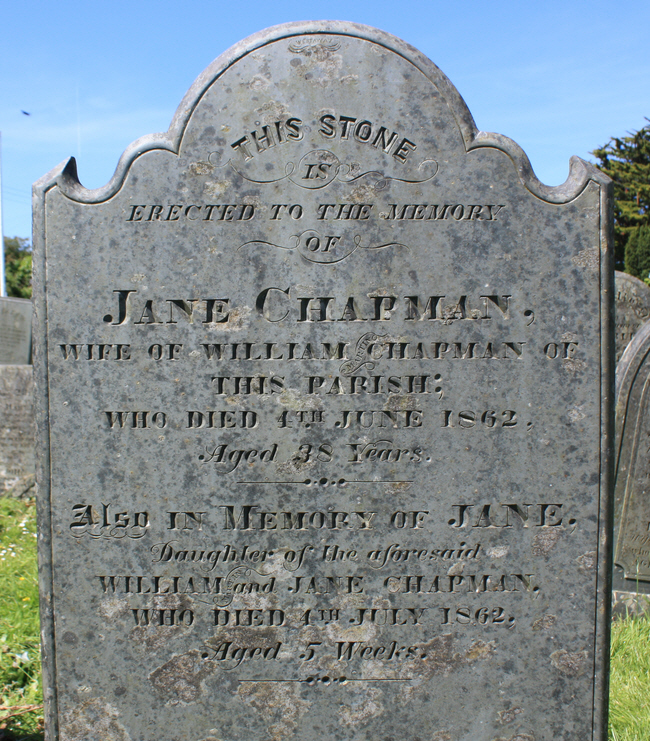 Jane Chapman the mother died on June 4th 1862, Jane Chapman her baby died, aged 5 weeks, on July 4th 1862.
---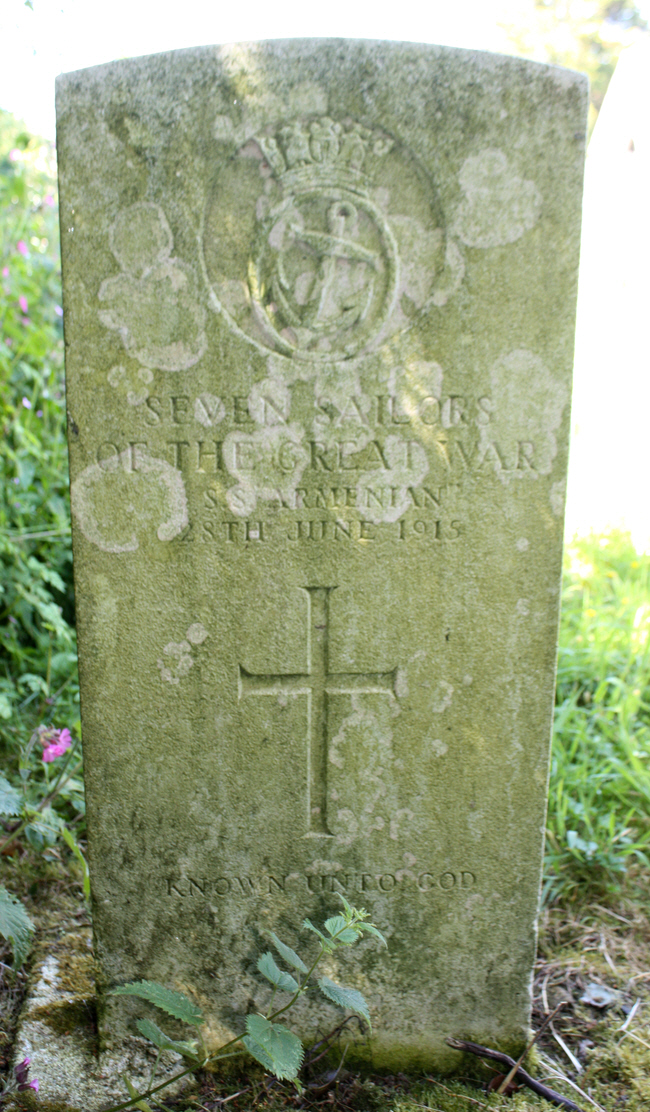 "Seven Sailors of the Great War" from the S.S. Armenian. On 28 June 1915 the vessel was engaged by the German submarine U-24 off Trevose Head, Cornwall. After a failed attempt at escape the crew were allowed to abandon ship and the vessel was sunk by two torpedoes fired into her stern. Twenty-nine members of the mostly American crew were lost in the sinking, along with the vessel's cargo of 1,400 mules.
---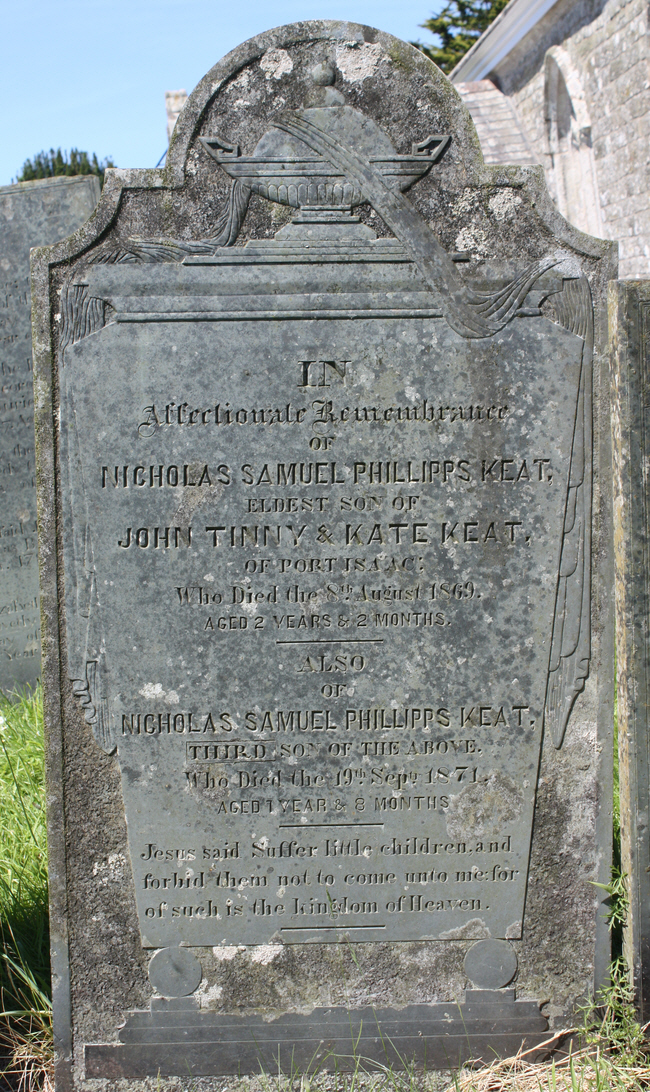 The mason made a mistake with the numbering of the children of John and Kate Keat.
---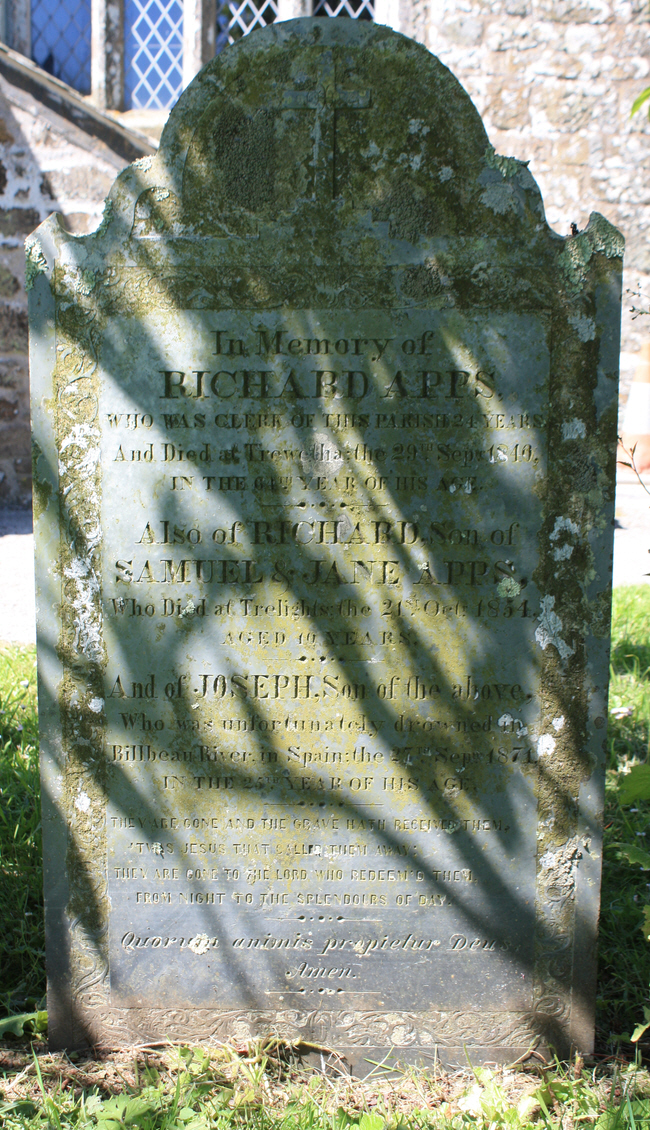 Drowned in the Billbean River in Spain.
---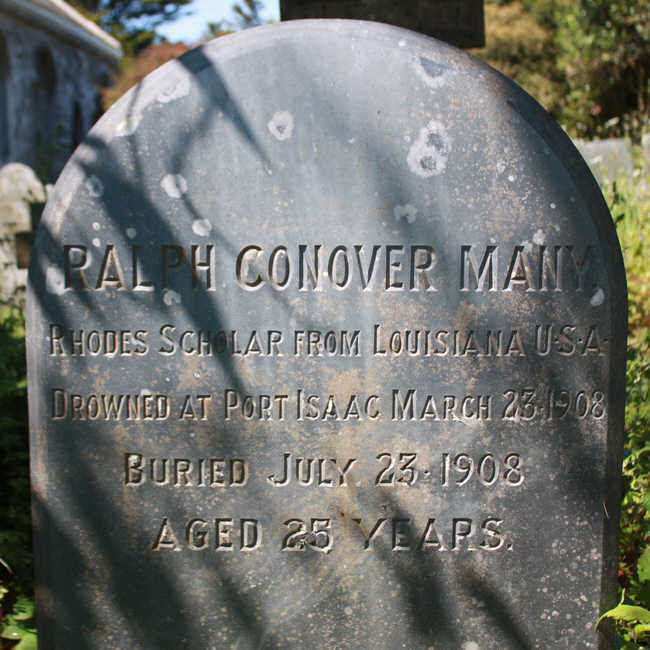 Ralph Conover Many was a Rhodes Scholar who was washed off the rocks and drowned at Port Isaac. He was buried four months later.
---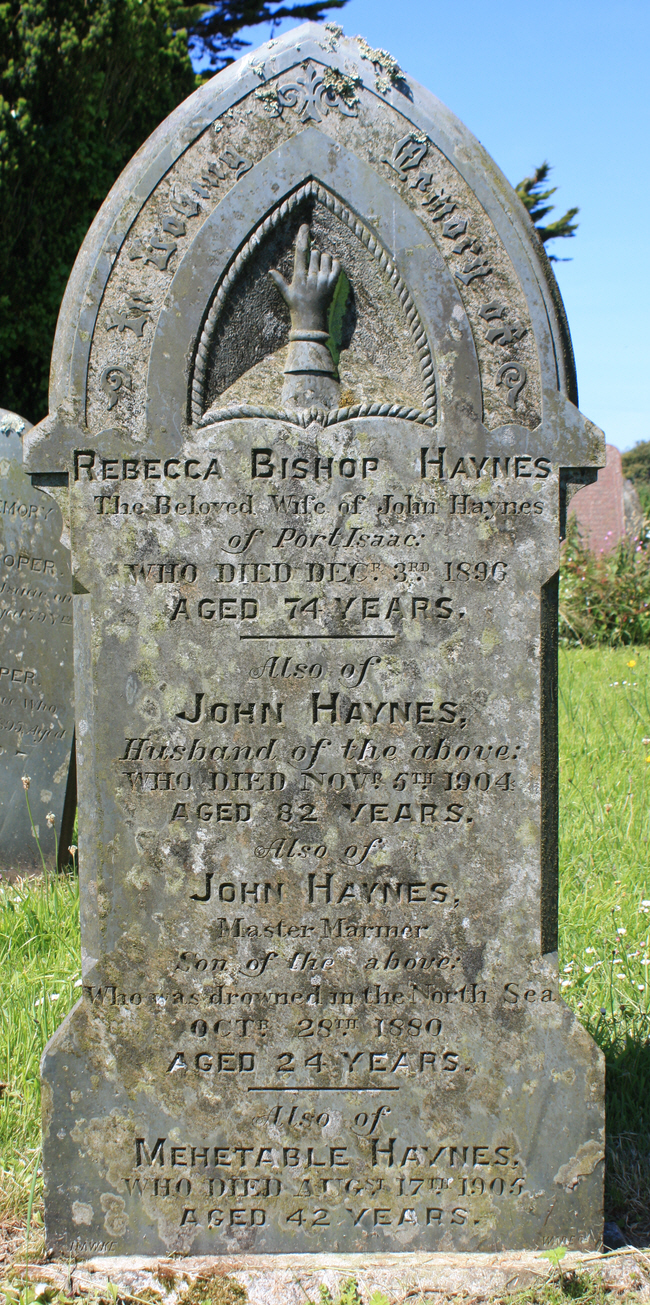 John Haynes was drowned in the North Sea.
---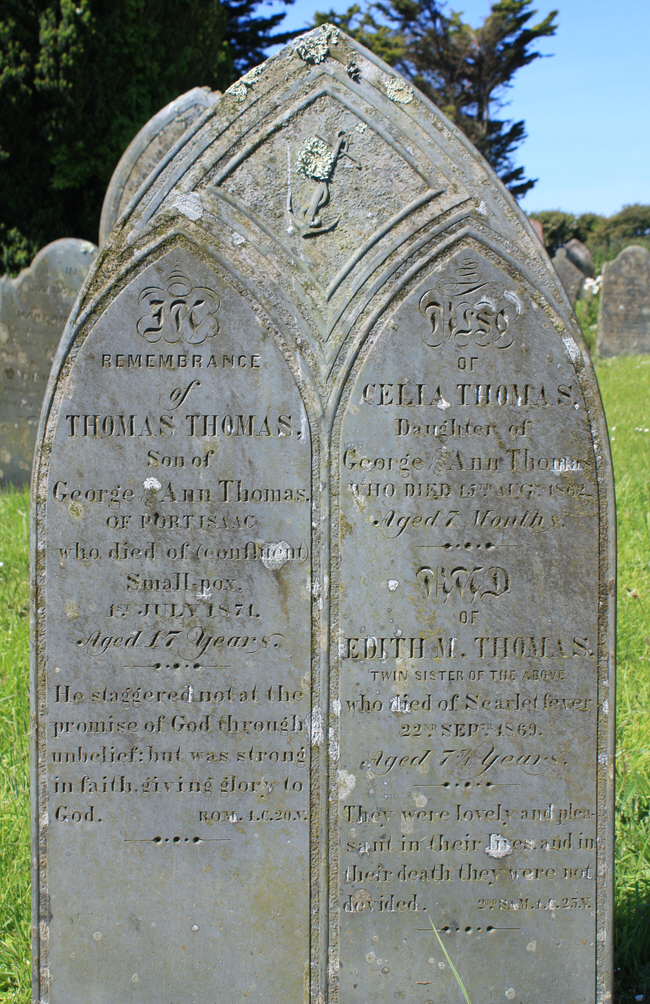 Thomas Thomas died from "Confluent Smallpox" and his sister Edith died of Scarlet Fever.
---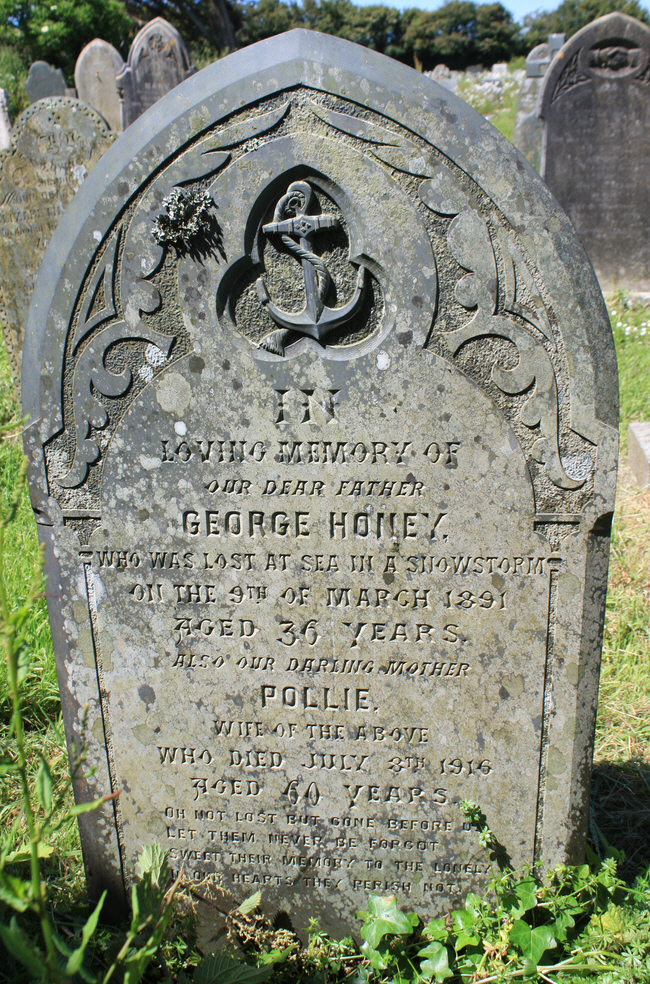 George Honey was "lost at sea in a snowstorm" in 1891.
---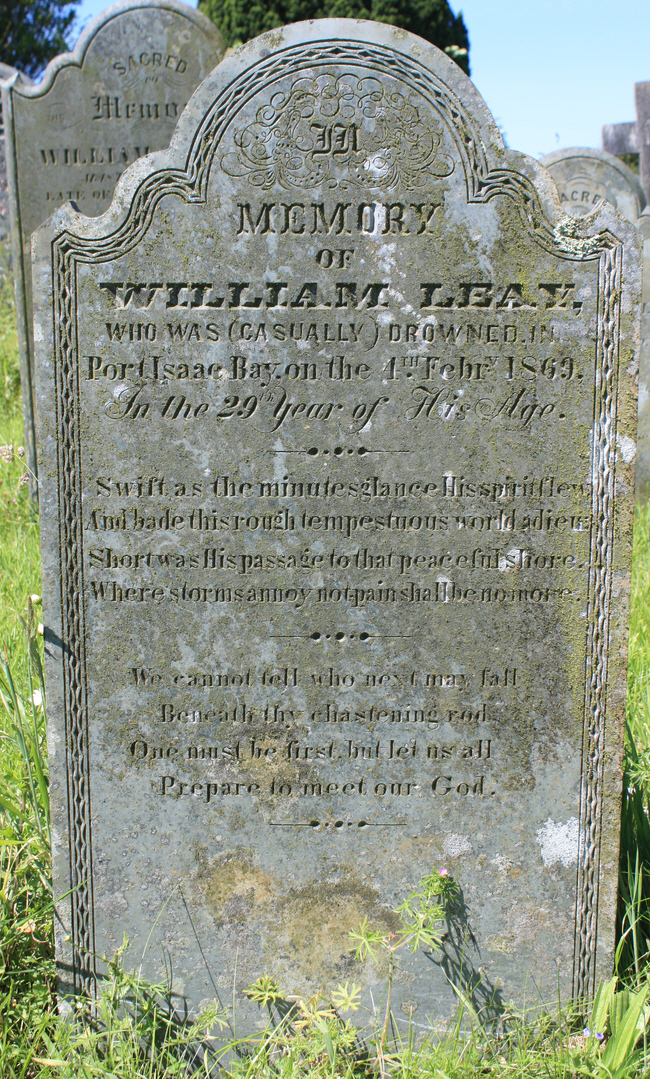 William Leay was (casually) drowned at Port Isaac Bay in 1869.
---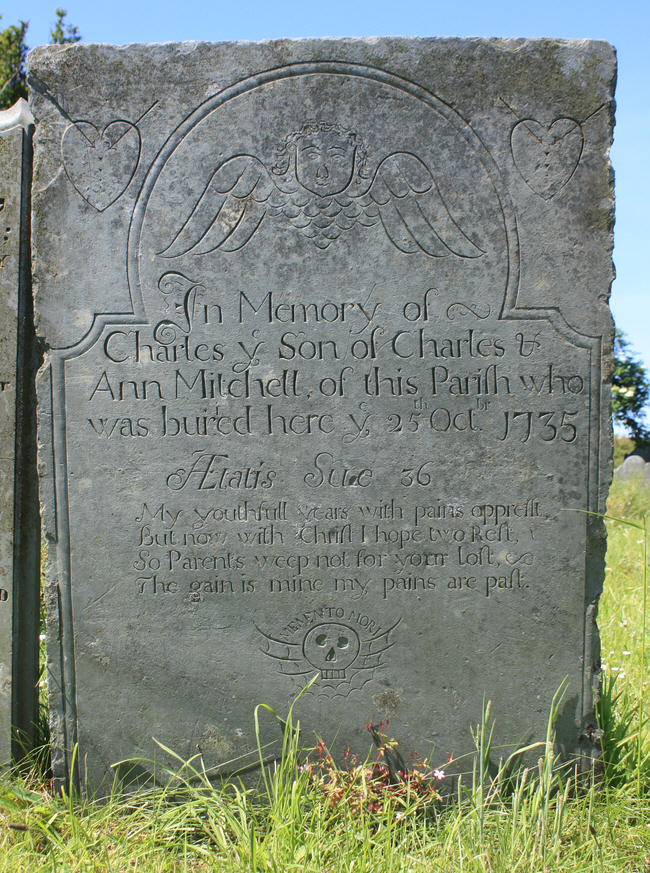 We loved the primitive drawings of an angel and of a skull on this memorial. The letter i had to be inserted in the word "buried".
---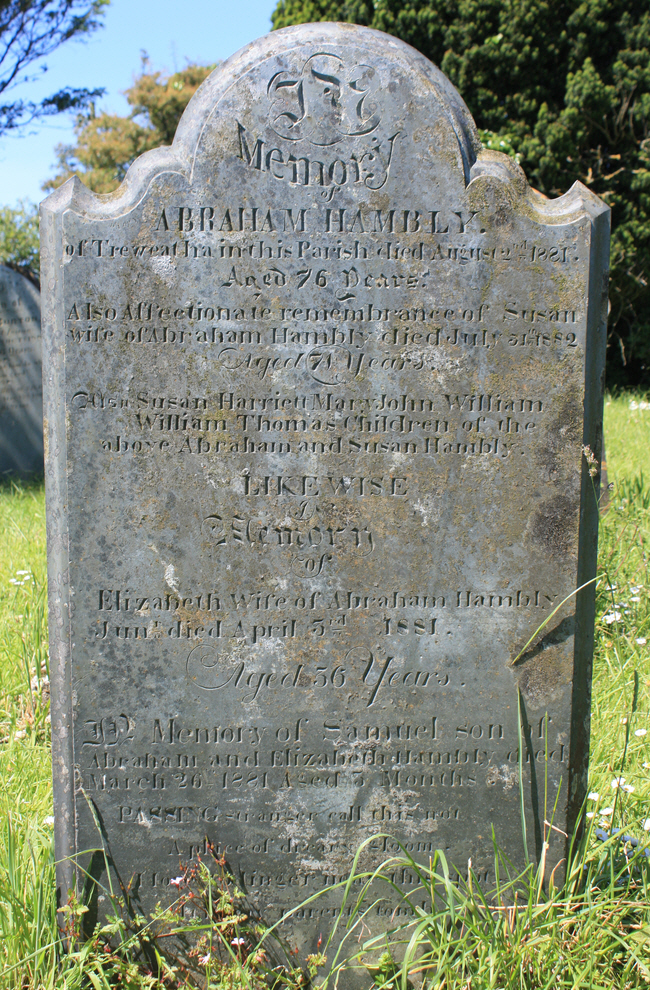 A husband, wife and their seven children remembered on one stone.
---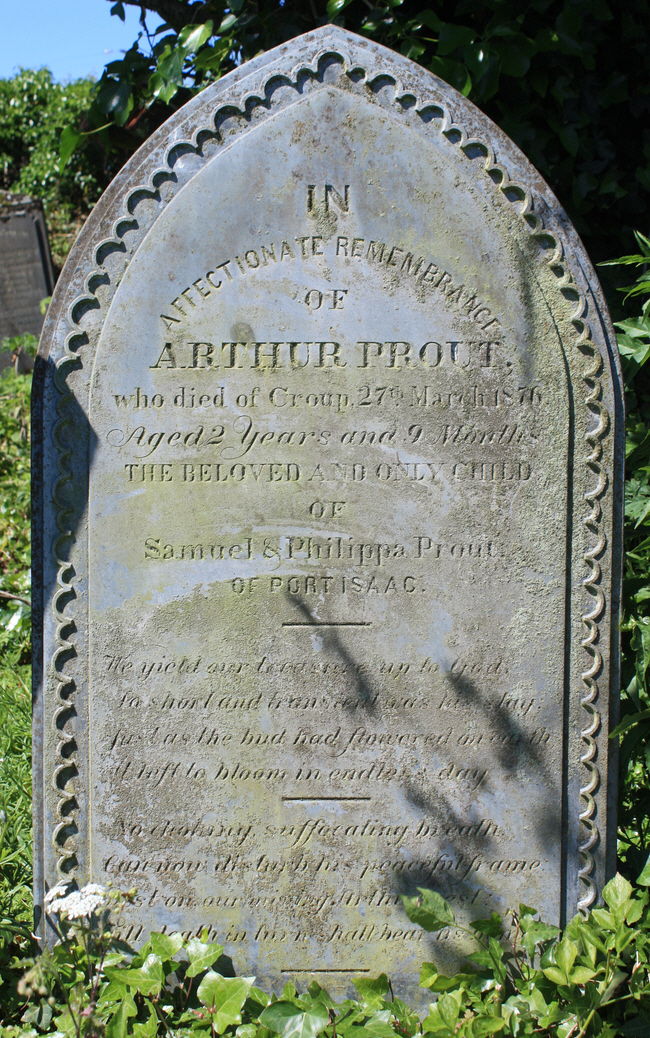 Arthur Prout died of croup when he was aged 2 years and 9 months.
---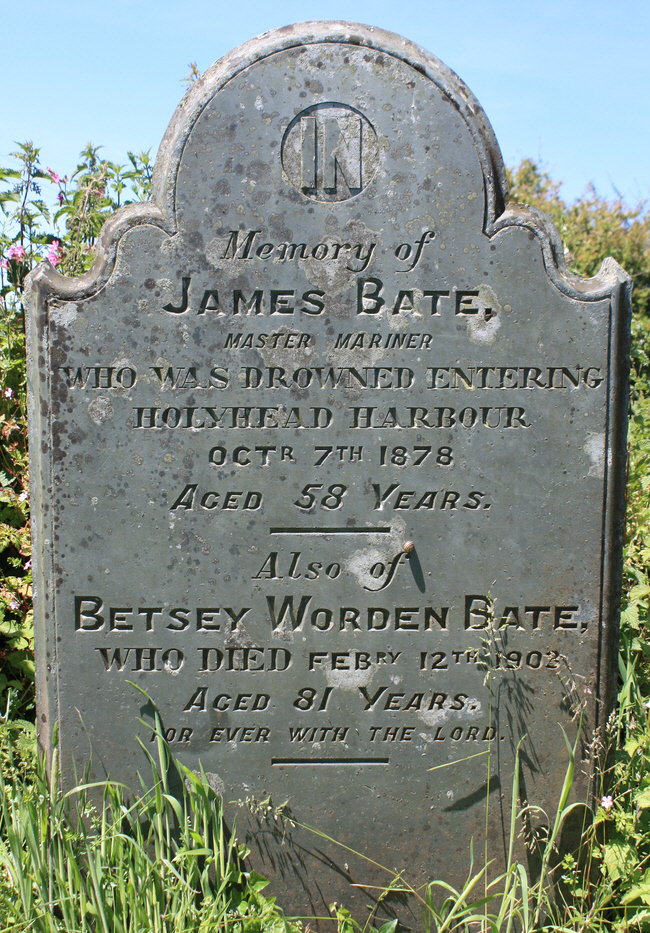 Drowned entering Holyhead Harbour.
---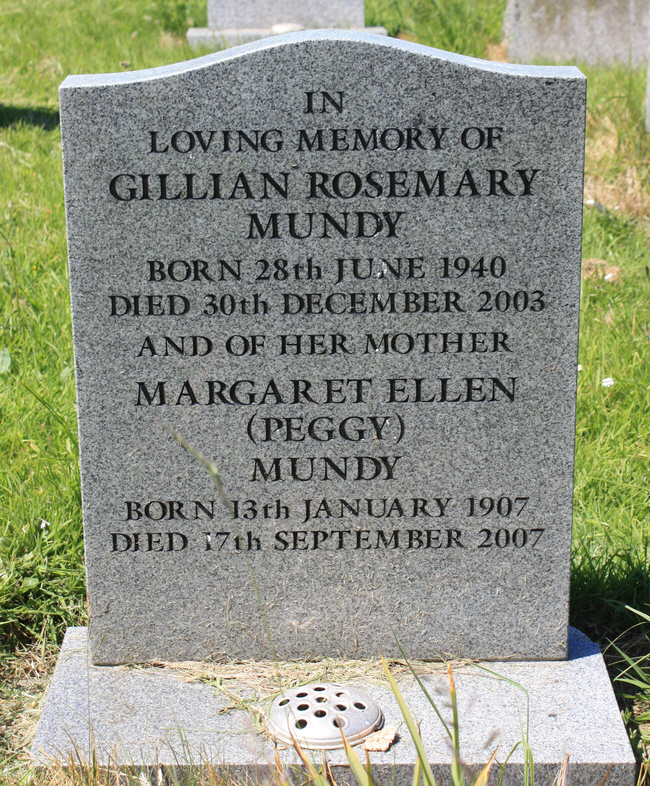 Aged 100.
---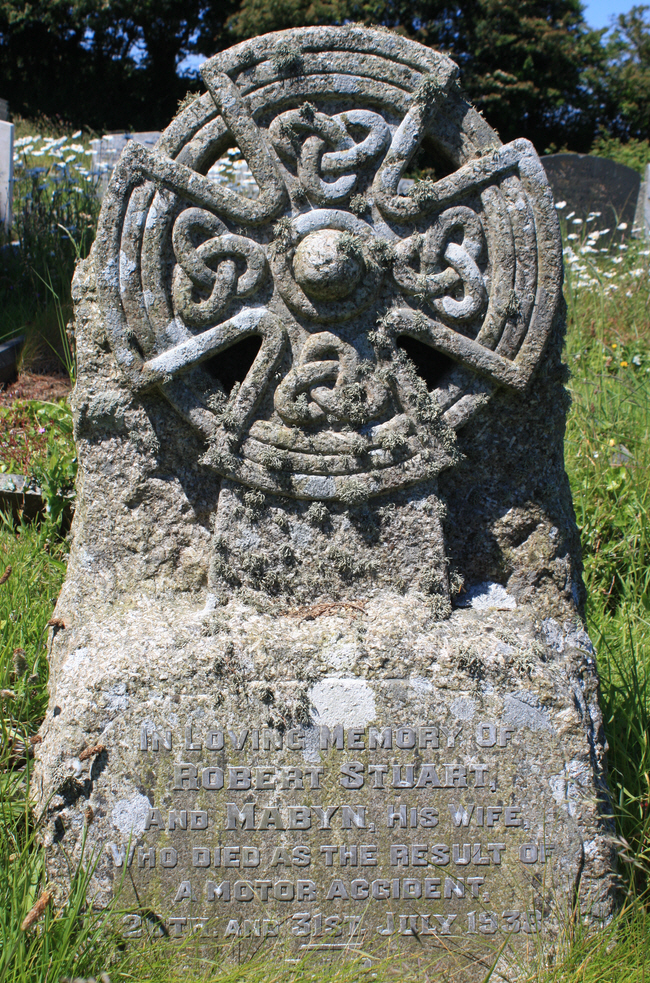 A husband and wife killed in the same car accident.
---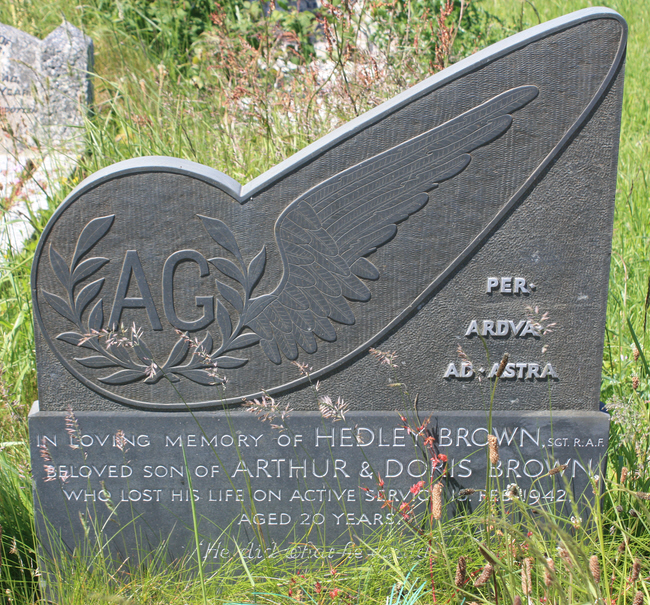 Hedley Brown died on active service with the Royal Air Force in 1942.
---
Martin Nicholson - Shropshire, United Kingdom.
This page was last updated on June 14th 2014.