Martin Nicholson's Cemetery Project
Primitive Methodist Chapel, Englesea, Cheshire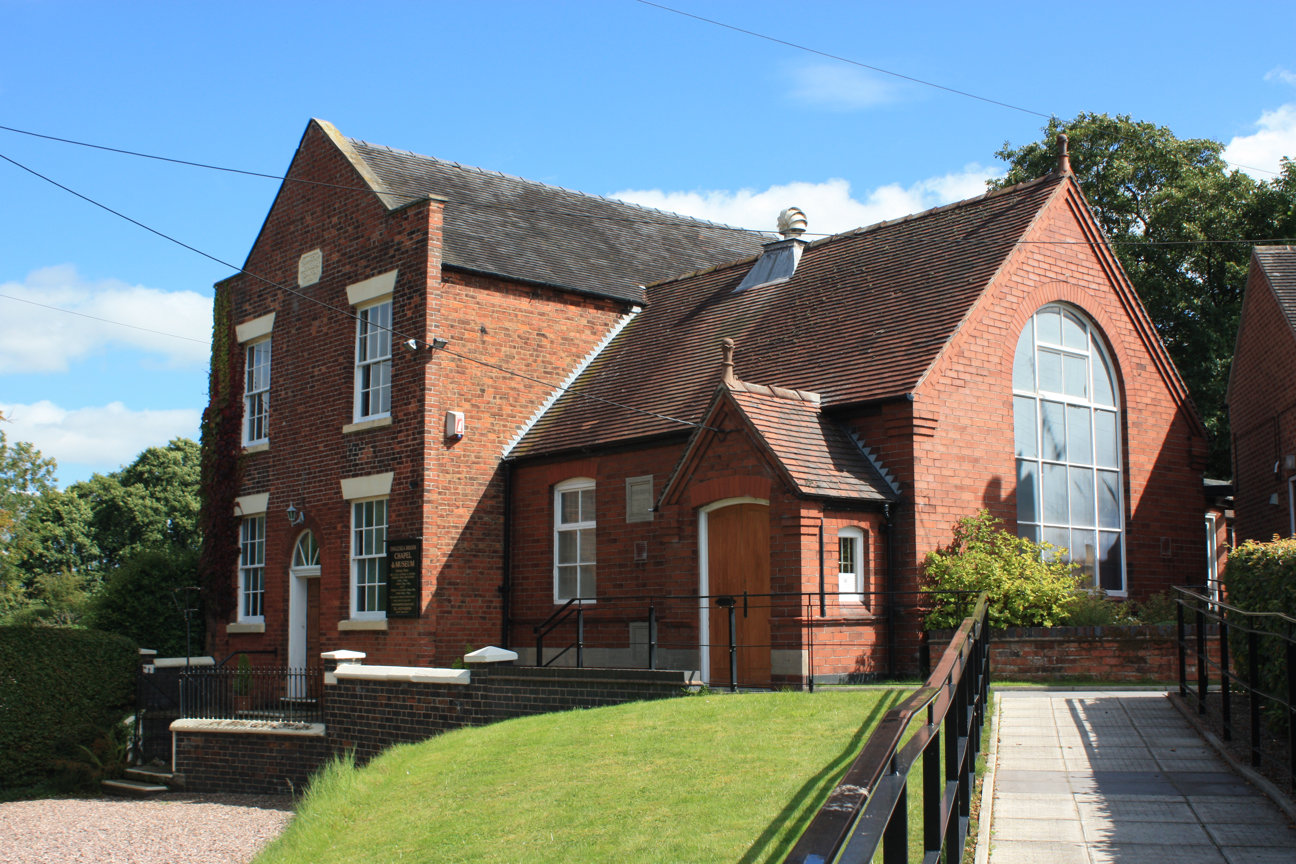 Built in 1828, the chapel was one of the earliest chapels of the Primitive Methodist movement. The Sunday school was added in 1914. Since 1986 it has been a museum of Primitive Methodism.
---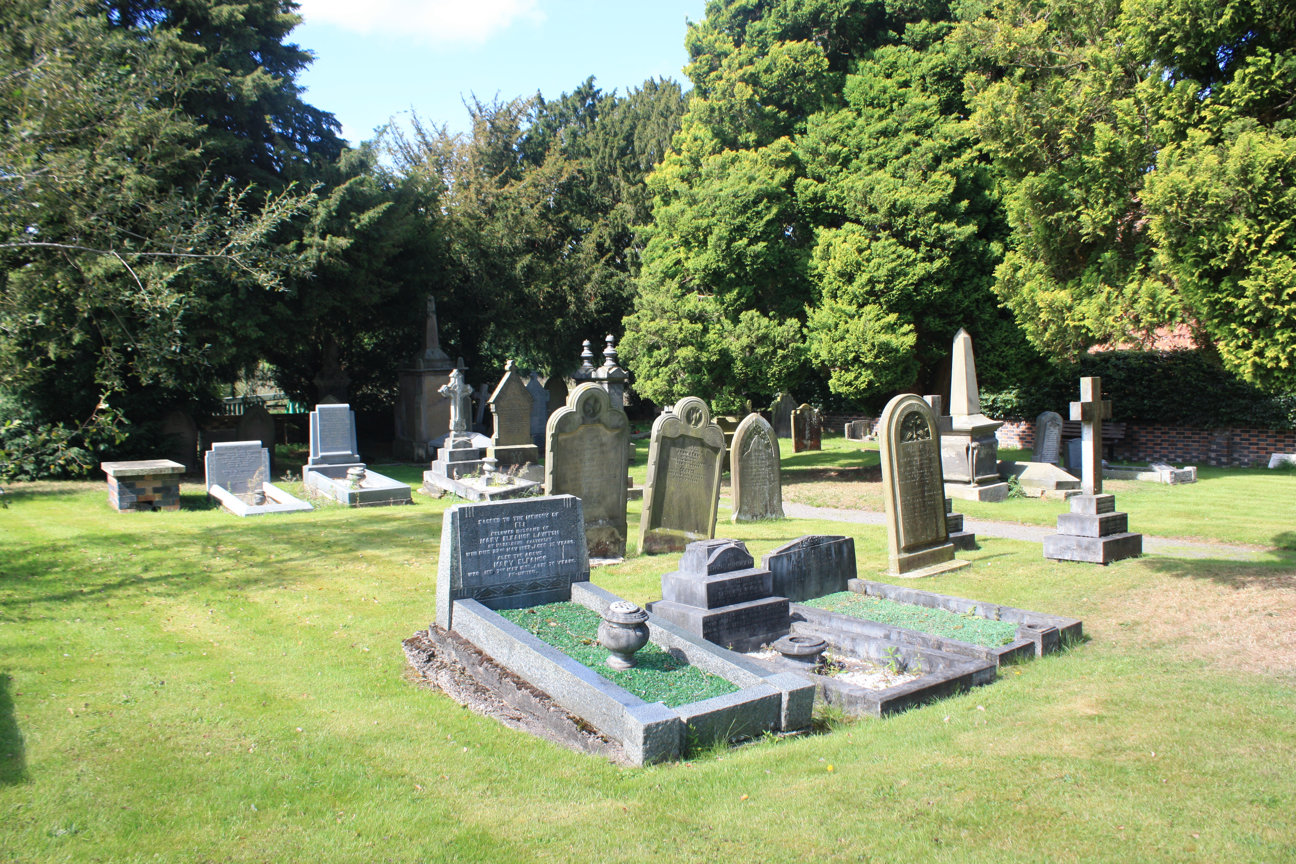 A general view of the cemetery.
---
I will never understand why some people choose to use Roman numerals on memorials.
---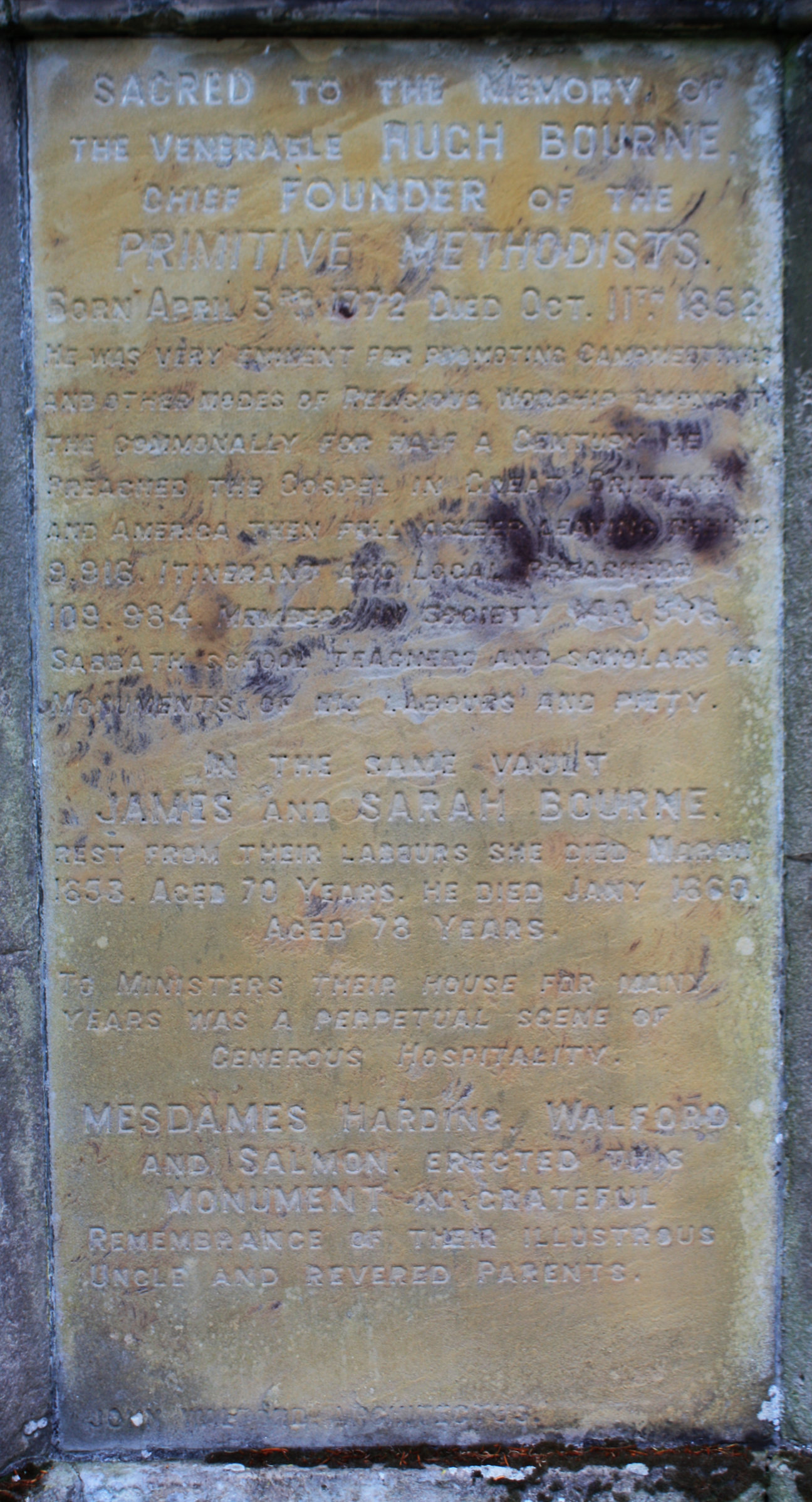 Hugh Bourne (April 3, 1772–October 11, 1852) along with William Clowes was the joint founder of Primitive Methodism, the largest offshoot of Wesleyan Methodism and, in the mid nineteenth century, an influential Protestant Christian movement in its own right..
---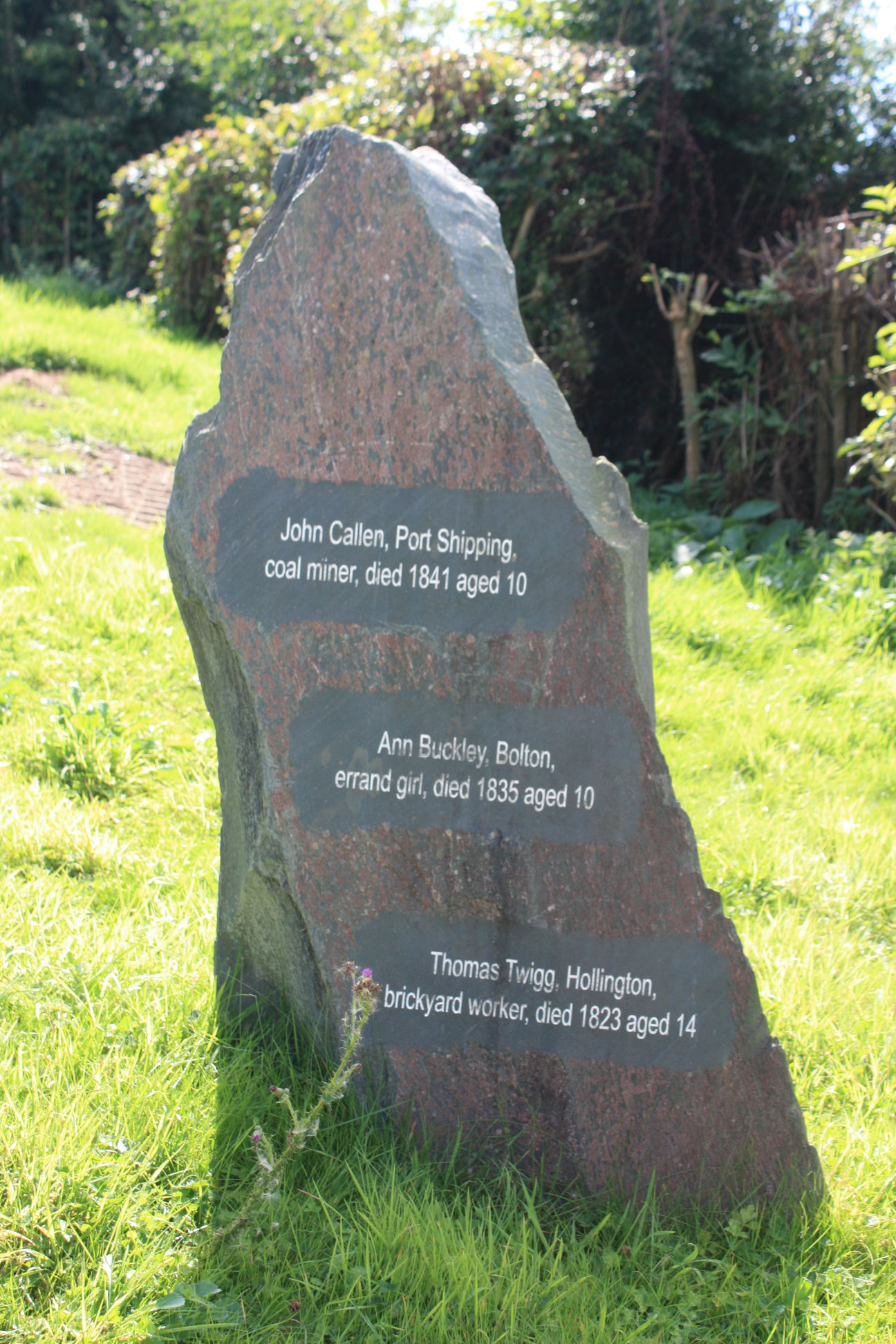 One section of the cemtery had been used by a local school to remember child labourers.
---
Thomas Russell was an evangelist and missionary of the Primitive Methodist movement in England and Ireland. He was born in Middlewich in Cheshire, and first came into contact with the Primitive Methodists in 1817. During his life the Primitive Methodist movement grew from a small revivalist group based in the English midlands, to a worldwide movement that had a significant impact on the lives of working class people and their communities. Thomas Russell was one of a second generation of preachers who continued what had been started by the pioneers, Hugh Bourne and William Clowes.
Hannah - see below - was his widow.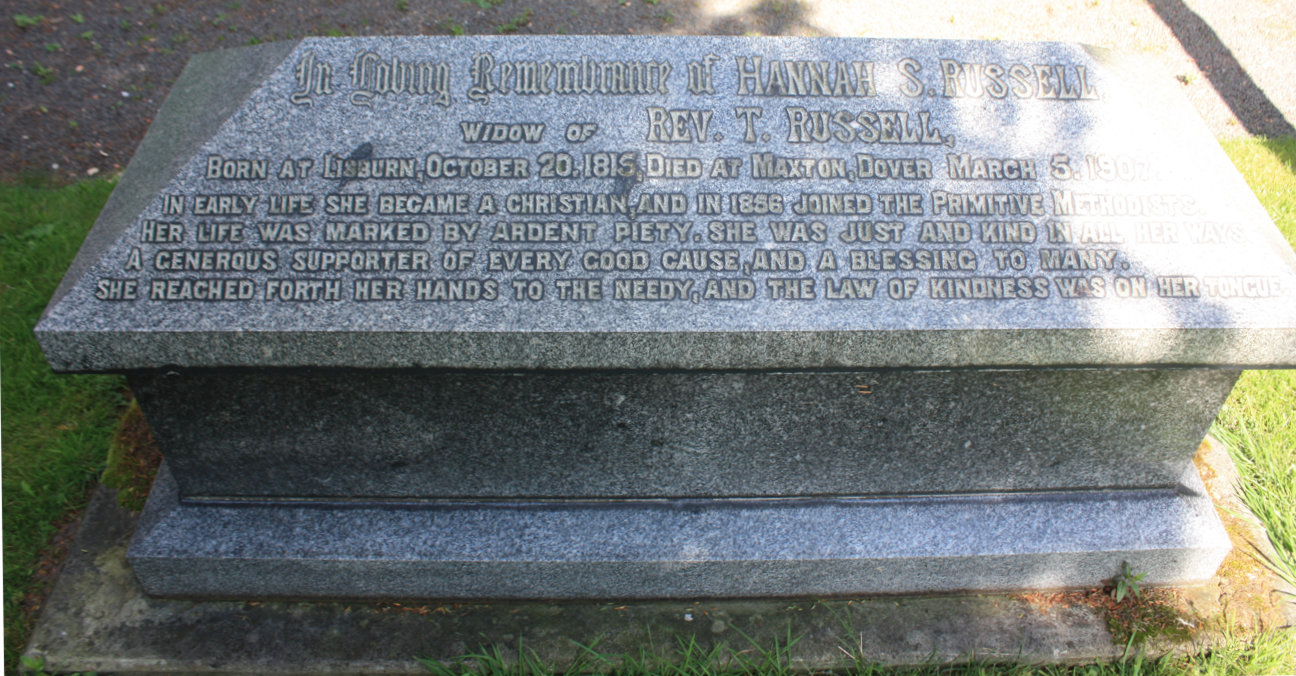 ---
Claire Christine Nicholson and Martin Piers Nicholson - Ticklerton (Shropshire) and Daventry (Northhamptonshire), United Kingdom.
This page was last updated on August 28th 2017.