Martin Nicholson's Cemetery Project
St Enodoc, near Trebetherick, Cornwall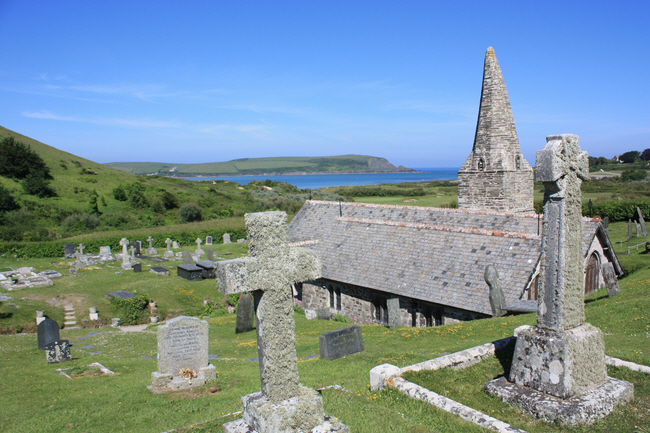 St Enodoc Church, Trebetherick is a chapel of ease in the parish of St Minver. Wind-driven sand has formed banks that are almost level with the roof on two sides. From the 16th century to the middle of the 19th century, the church was virtually buried by the dunes and was known locally as "Sinking Neddy".
---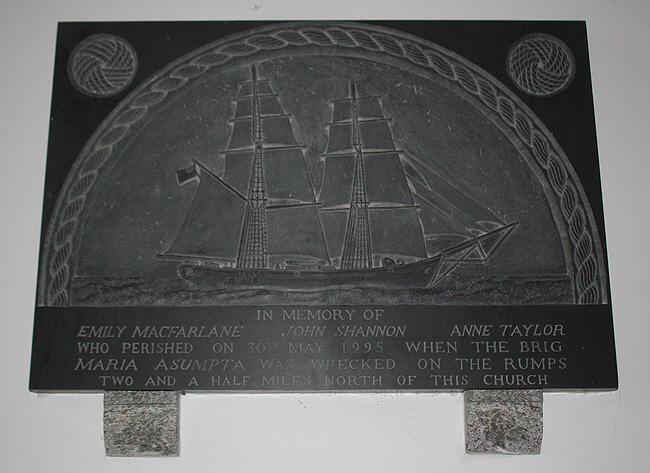 The Maria Asumpta was on her first voyage after a refit at Gloucester. On the afternoon of 30 May 1995 she was preparing to enter Padstow harbour. The captain, Mark Litchfield, decided to take her between The Mouls and Pentire Point, which was not a route recommended by the Admiralty. The engines suddenly stopped; two men were sent to attend to the engine whilst the rest of the crew of fourteen raised more sail. Although lookouts had been posted at the bow, they failed to spot submerged rocks and about five minutes after the engines stopped, the Maria Asumpta struck rocks at Rump Point. The crew abandoned ship, and many of them jumped onto the rocks, but three crew were drowned. The tragedy was witnessed by many sightseers who had come to watch the Maria Asumpta's arrival.
---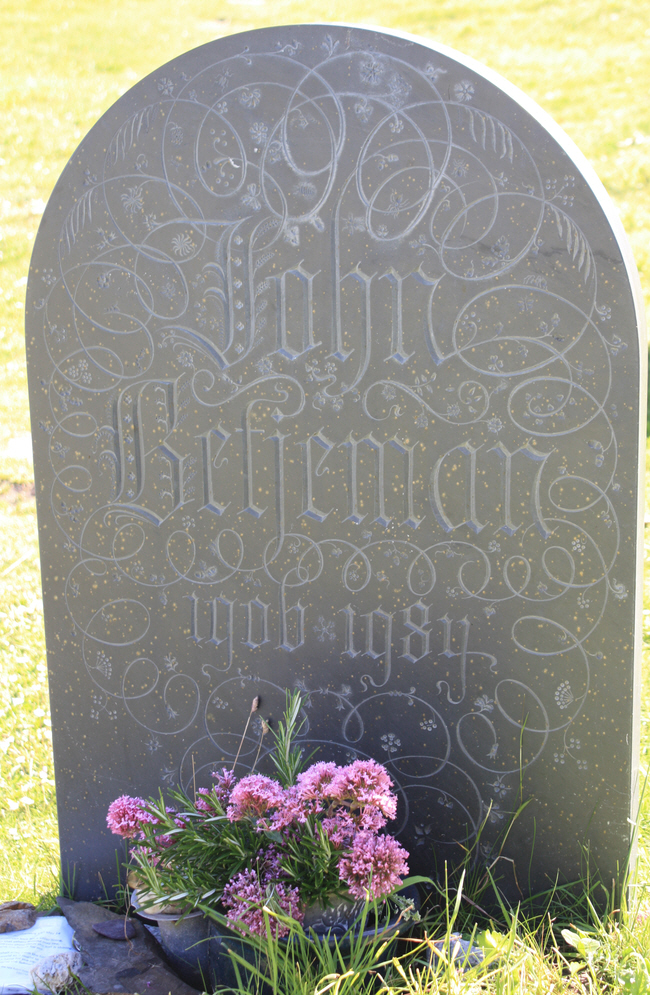 Sir John Betjeman, CBE was an English poet, writer and broadcaster who described himself in Who's Who as a "poet and hack". He was Poet Laureate of the United Kingdom from 1972 until his death.
---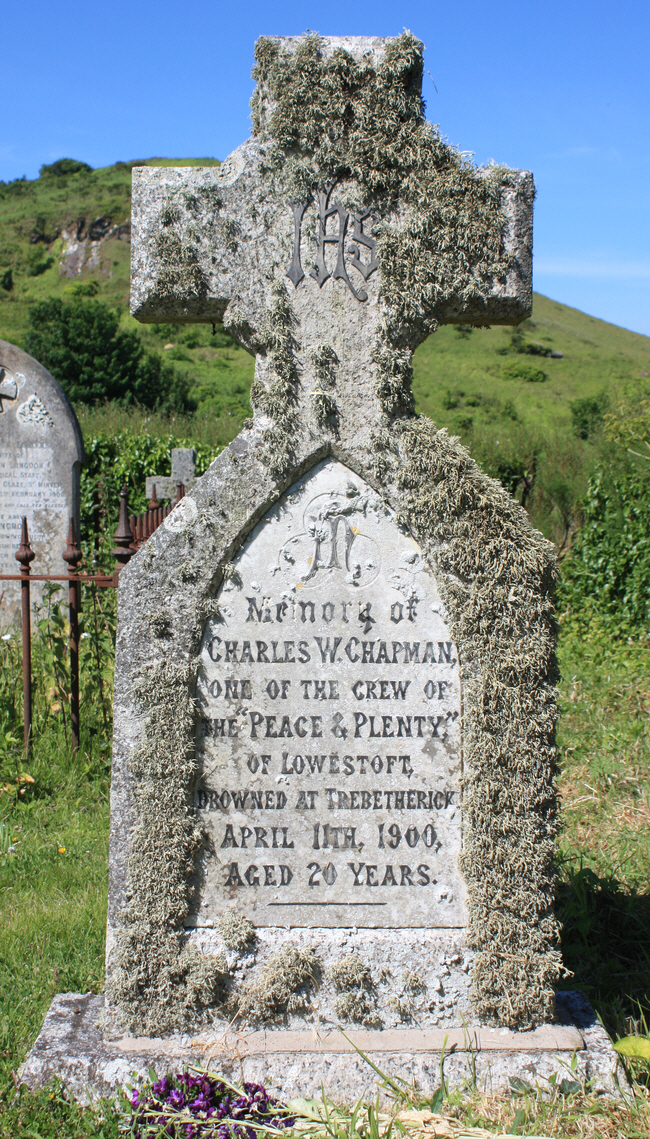 Charles Chapman, one of the crew of the "Peace and Plenty", was drowned at Trebetherick in 1900
---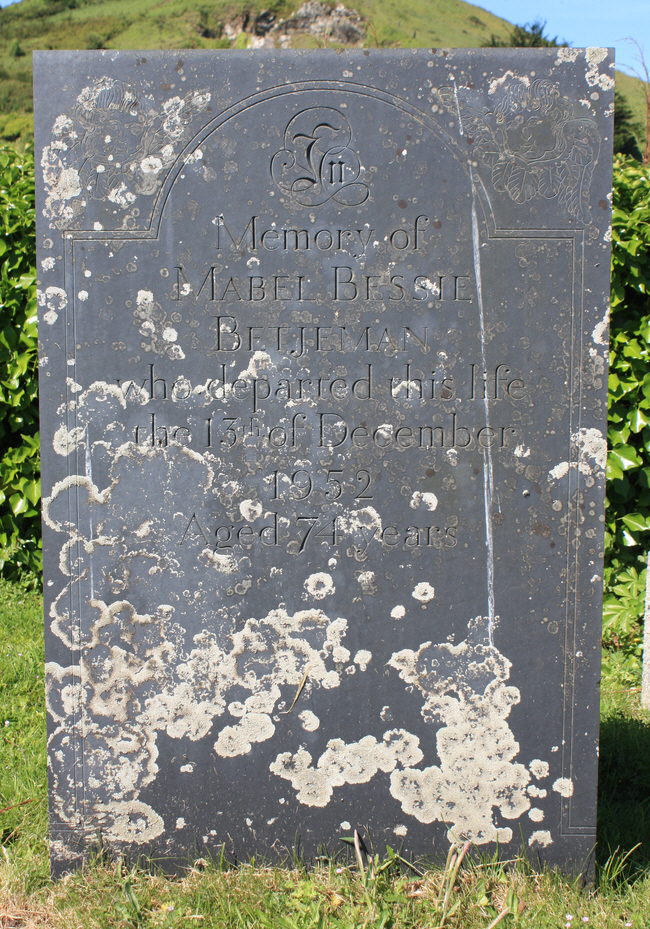 The mother of Sir John Betjeman.
---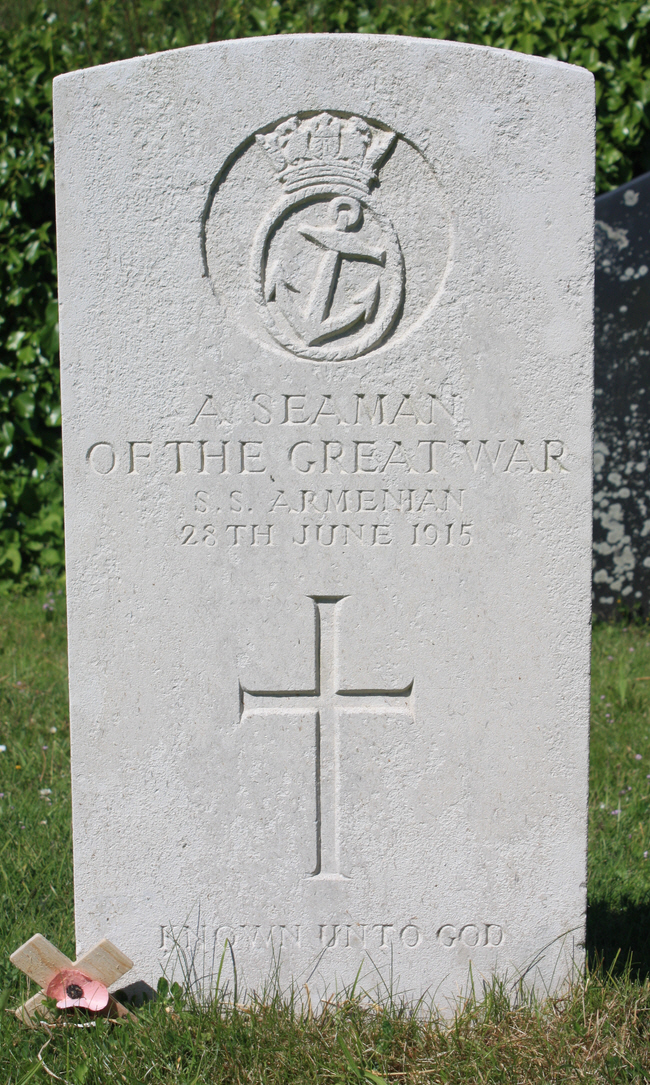 On 28 June 1915 the Armenian was engaged by the German submarine U-24 off Trevose Head, Cornwall. After a failed attempt at escape the crew were allowed to abandon ship and the vessel was sunk by two torpedoes fired into her stern. Twenty-nine members of the mostly American crew were lost in the sinking, along with the vessel's cargo of 1,400 mules.
---
Martin Nicholson - Shropshire, United Kingdom.
This page was last updated on June 14th 2014.