Martin Nicholson's Cemetery Project
St Andrew, Evesbatch, Herefordshire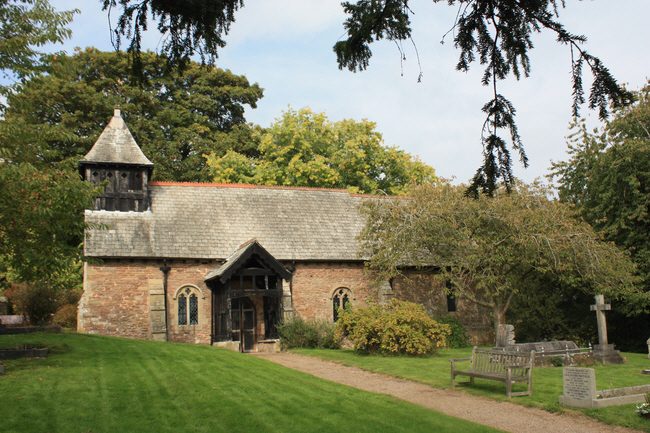 St.Andrew's dates back to the 1300s, though it was extensively restored in 1877. The church is small, having seating for just 50 people. The East Window commemorates the Revd Richard Seddon, the rector who instigated the restoration of the church. The window is an early work of the famous Victorian stained glass designer C.E.Kemp.
---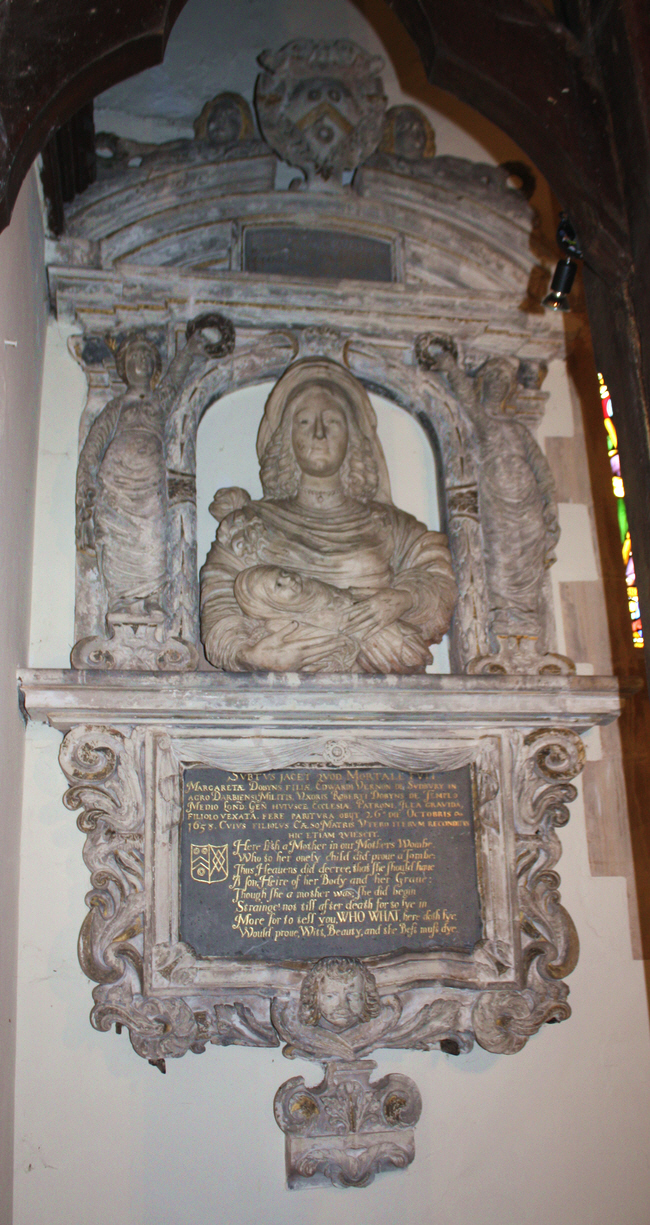 Margaret Dobyns died in childbirth - her epitaph is well worth reading.
---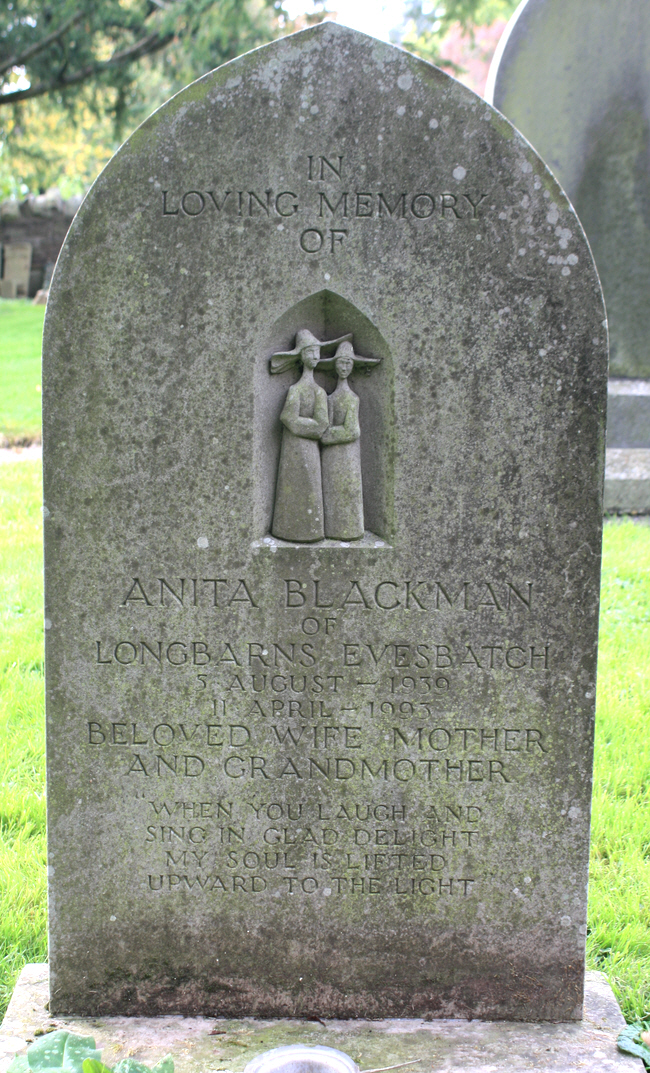 What is the significance of the two carved ladies both wearing old fashioned hats?
---
Martin Nicholson - Shropshire, United Kingdom.
This page was last updated on September 29th 2014.