Martin Nicholson's Cemetery Project
St Mary the Virgin, Fawsley, Northamptonshire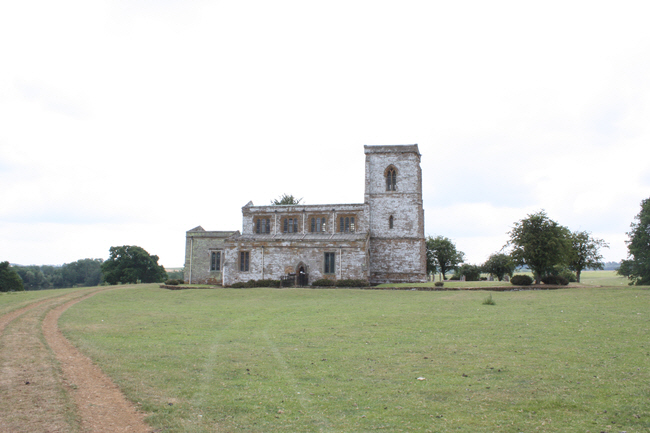 The village of Fawsley disappeared in the eighteenth century when most of the parish became part of the landscaped park of nearby Fawsley Hall. This has left the parish church sitting the middle of an otherwise empty field.
---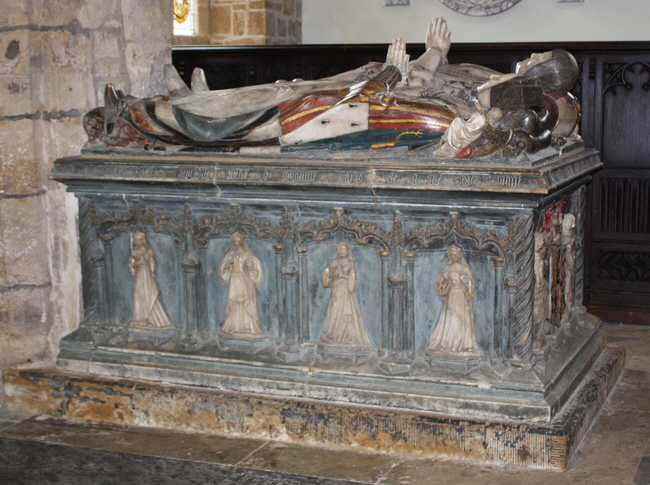 ---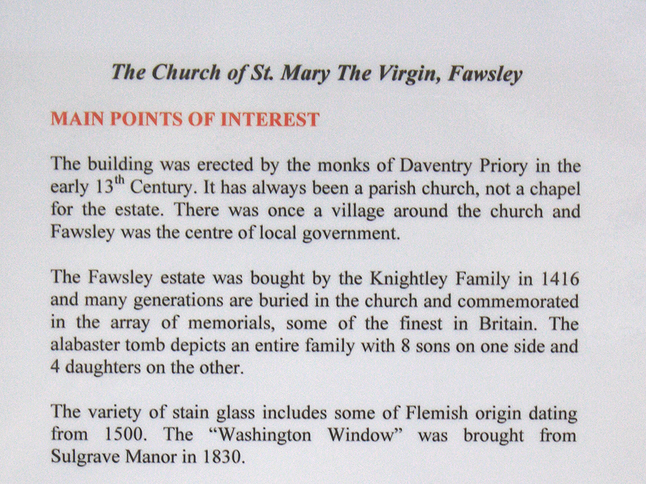 ---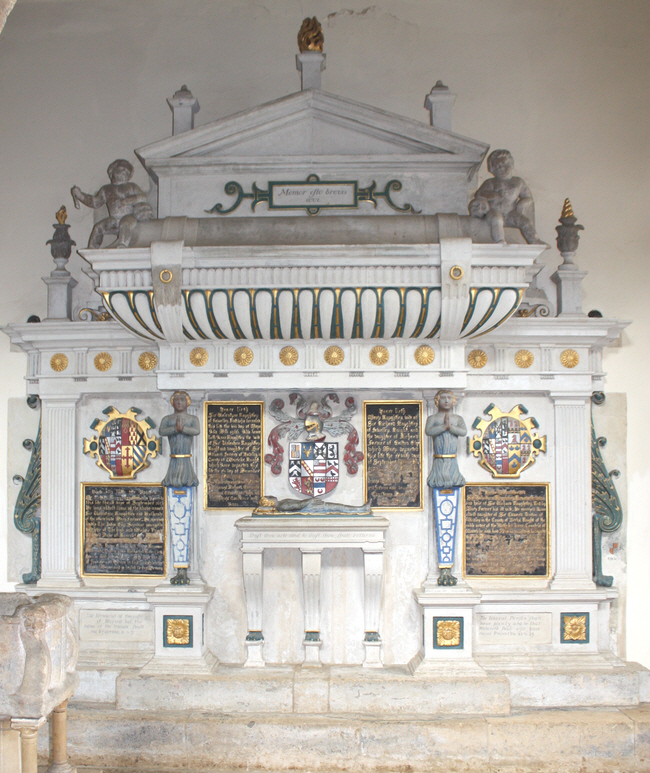 One of the most elaborate memorials I have seen in a small parish church.
---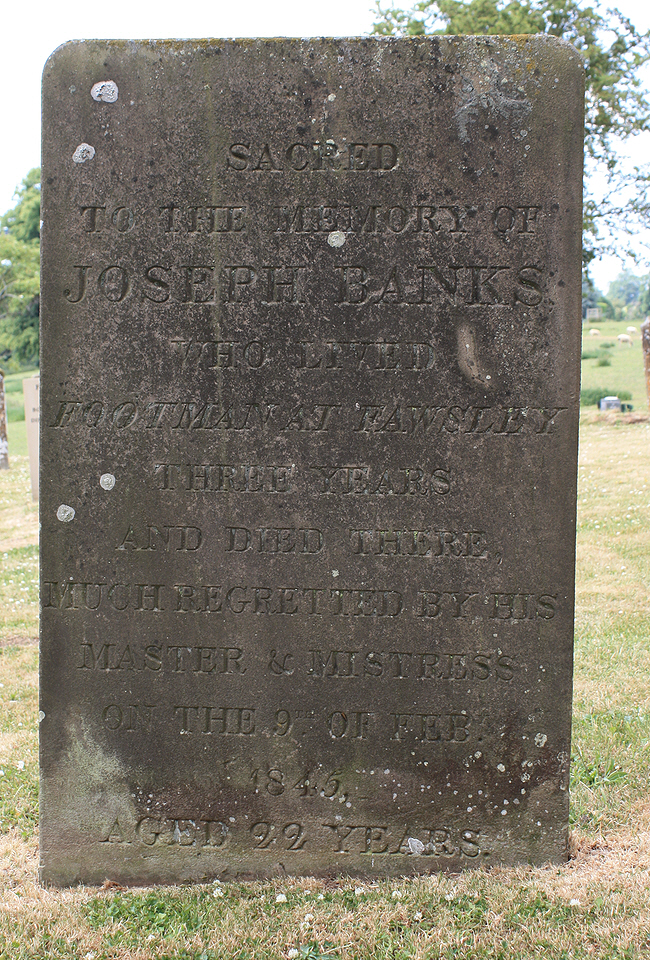 It seems as if the work done by this young man was greatly appreciated by his Master and Mistress.
---
Martin Nicholson - Daventry, United Kingdom.
This page was last updated on July 4th 2010