Martin Nicholson's Cemetery Project
St John the Baptist, Feckenham, Worcestershire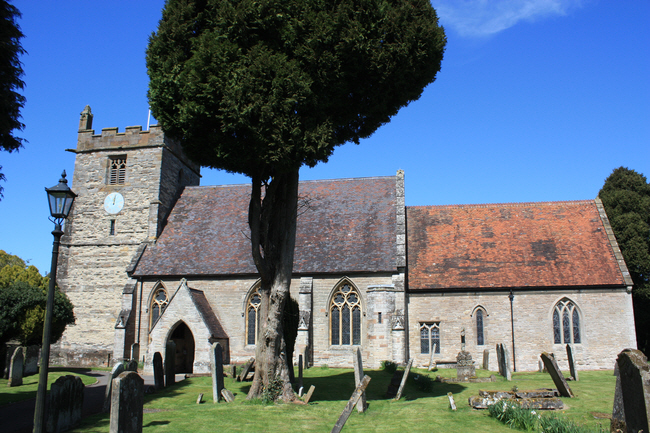 The church still has traces of its Norman origins but the building has work from several later periods including the 13th century north arcade. It was much restored in the 19th century by William Butterfield who rebuilt the chancel in 1853 and by Henry Day who restored the nave in 1866.
---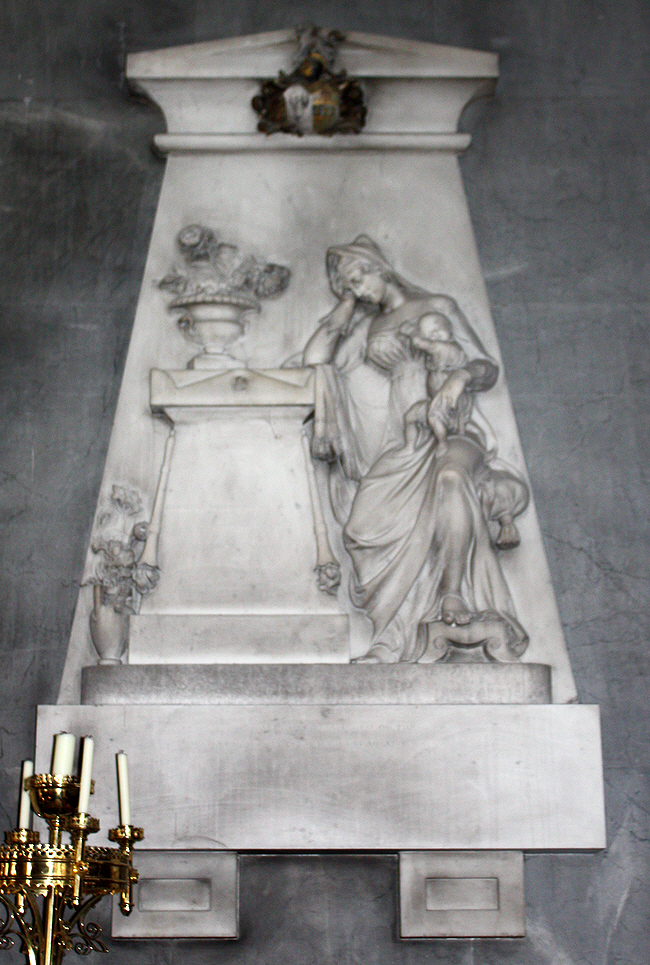 In the chancel is a large memorial to Robert Boulton Waldron who died 1823. It shows a grieving woman leaning on a pedestal cradling a baby on her hip.
---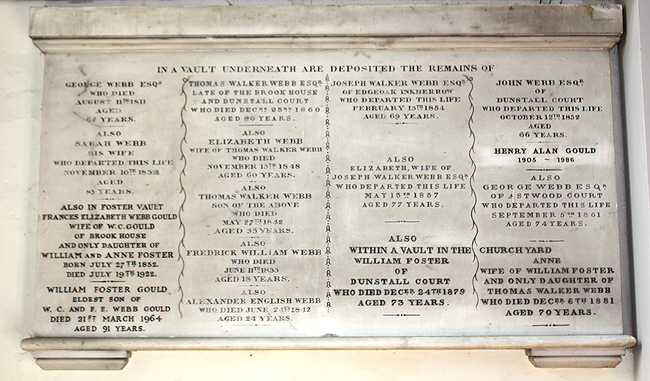 "In the vault underneath are deposited the remains of ..."
---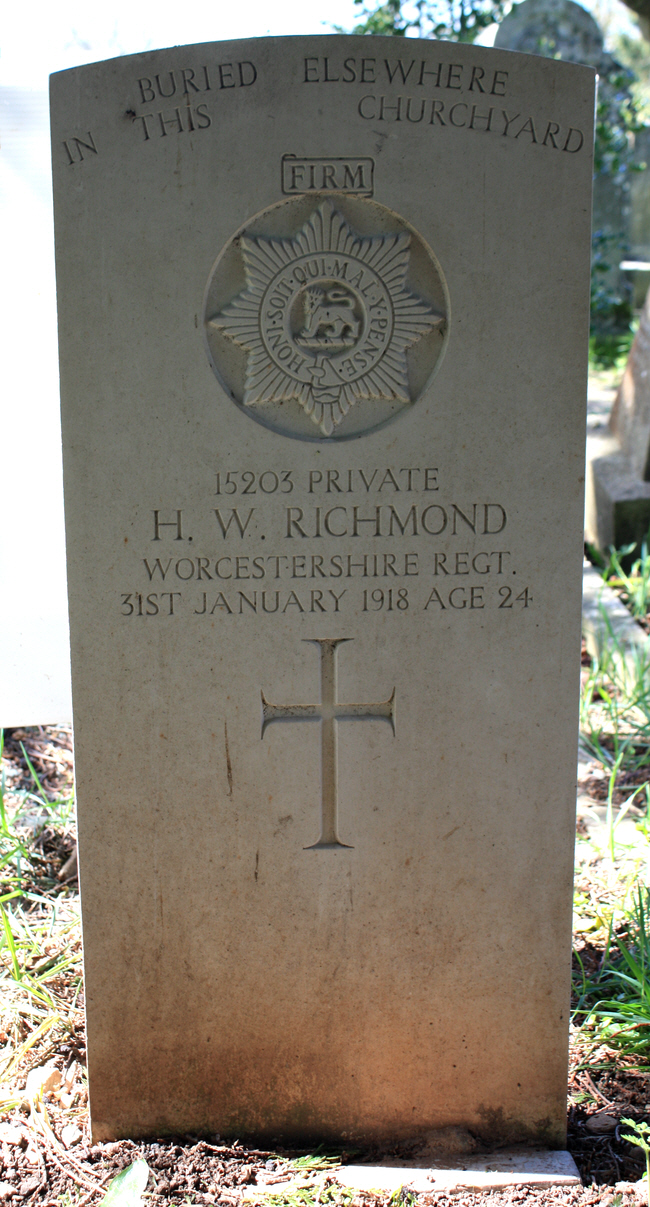 "Buried elsewhere in this churchyard."
---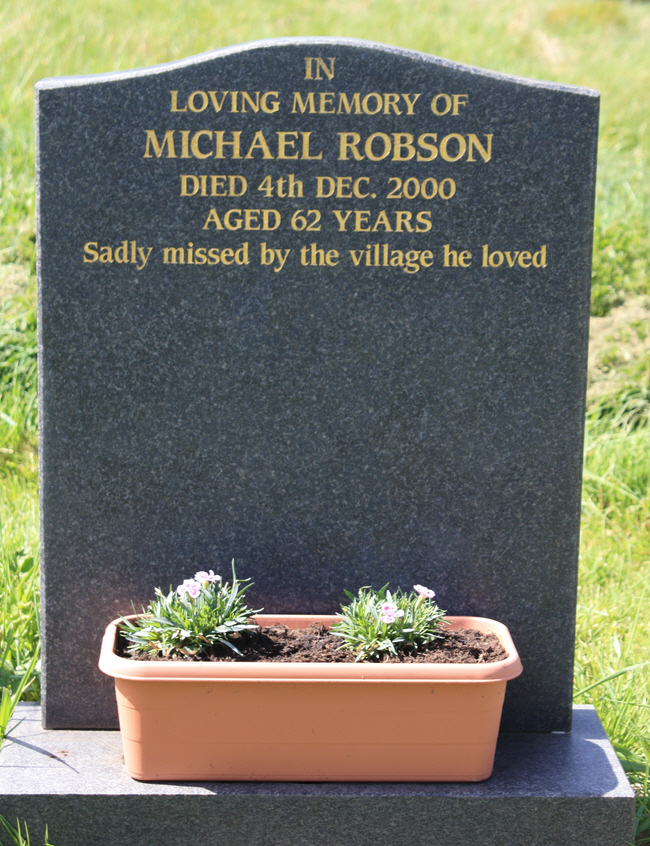 "Sadly missed by the village he loved"
---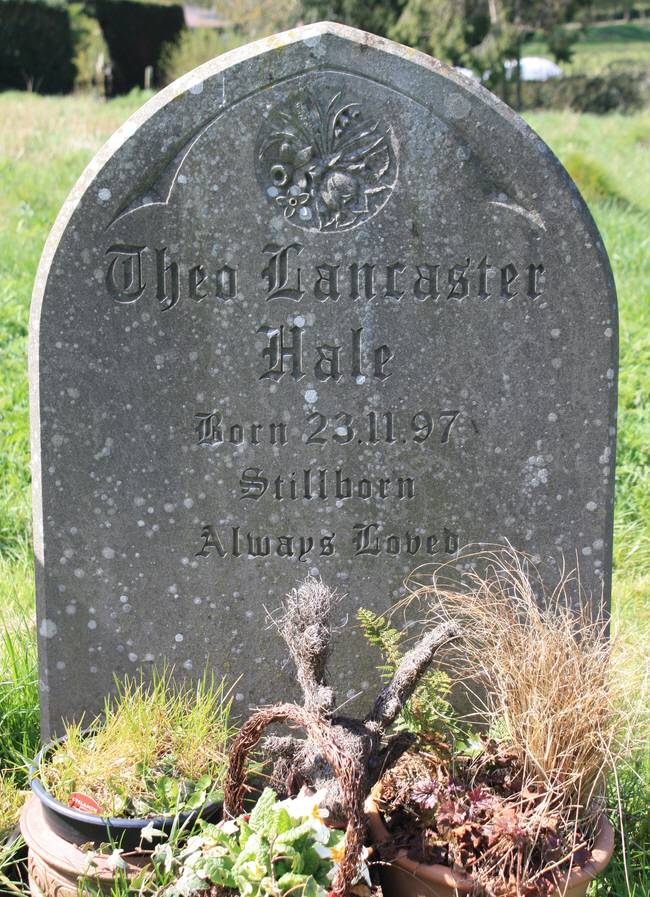 A memorial to a stillborn boy.
---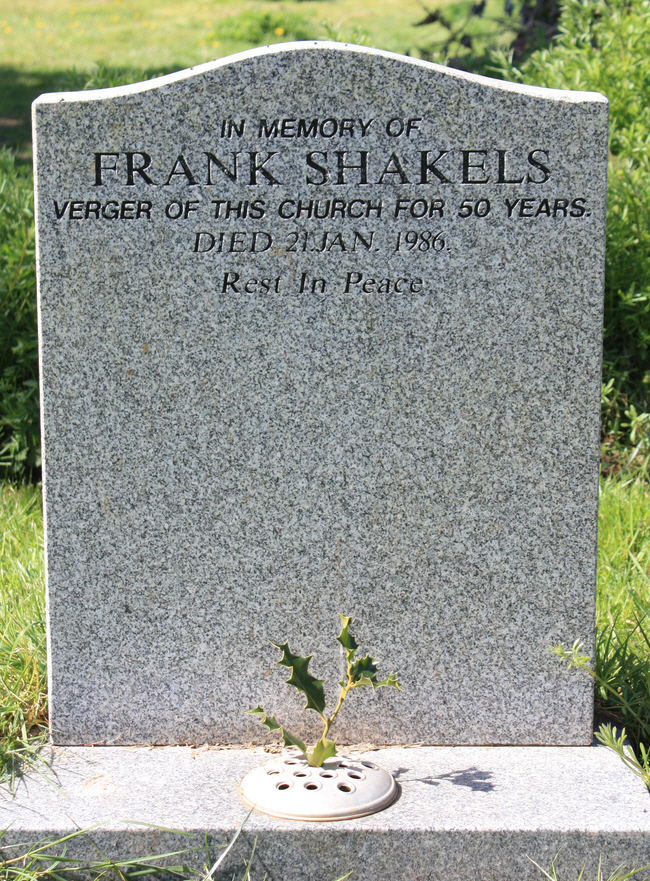 Frank was a Verger for 50 years.
---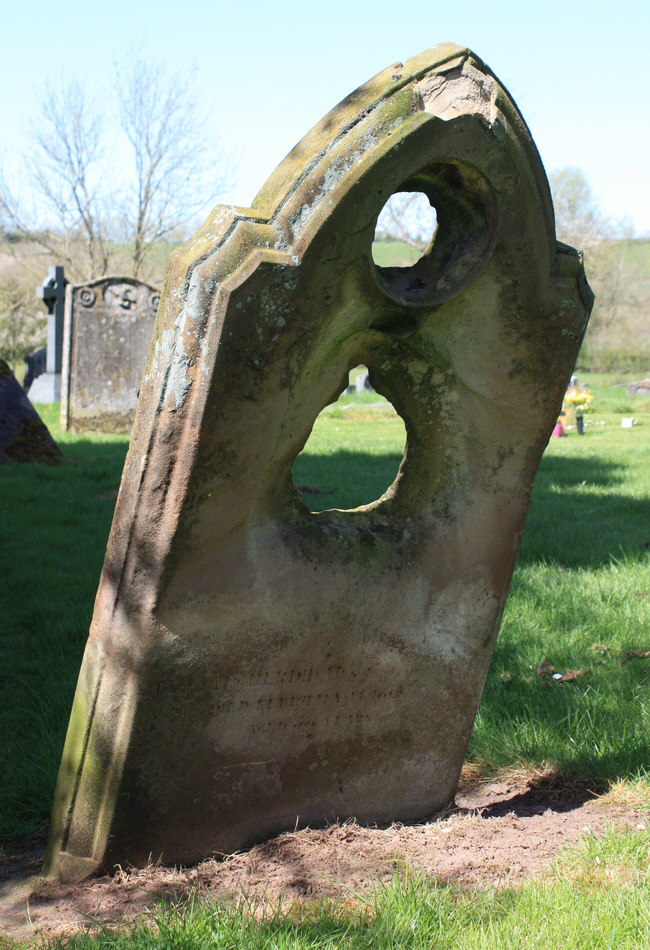 This is the first time we have seen a gravestone with two such dramatic examples of erosion.
---
Claire Christine Nicholson and Martin Piers Nicholson - Ticklerton (Shropshire) and Daventry (Northhamptonshire), United Kingdom.
This page was last updated on April 20th 2016.