Martin Nicholson's Cemetery Project
St Fraid, Llansantffraid-ym-Mechain, Powys Wales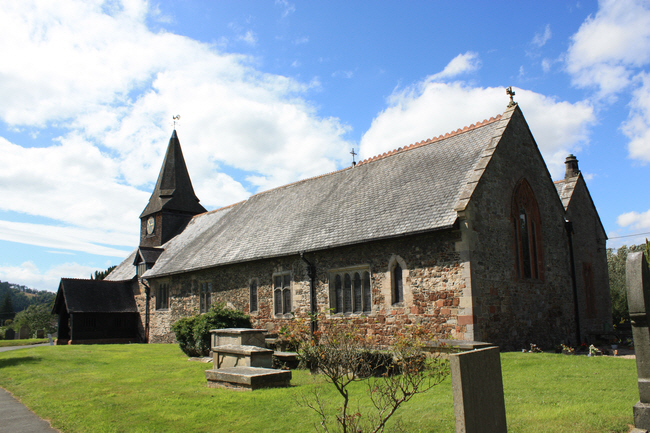 Llansanffraid means "Church of Saint Bride" in the Welsh language, and ym-Mechain refers to its location in the medieval cantref of Mechain and distinguishes it from other places with the same or similar names. The name is based on the story of St Bhrid, who is said to have floated across the Irish Sea on a sod of turf, or to have been carried to Scotland by two oystercatchers.
---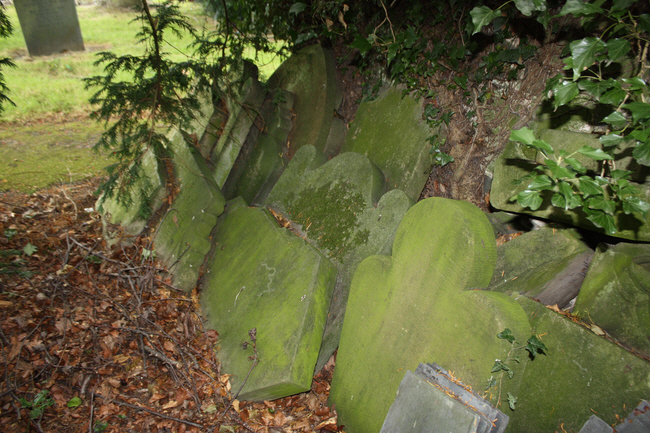 Not for the first time we were left shocked by the way some church communities treat old gravestones.
---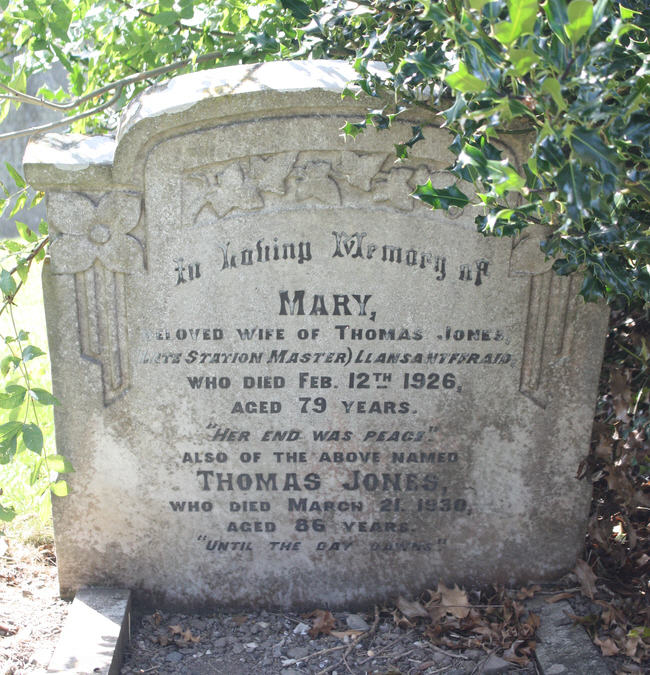 .Thomas was a Station Master.
---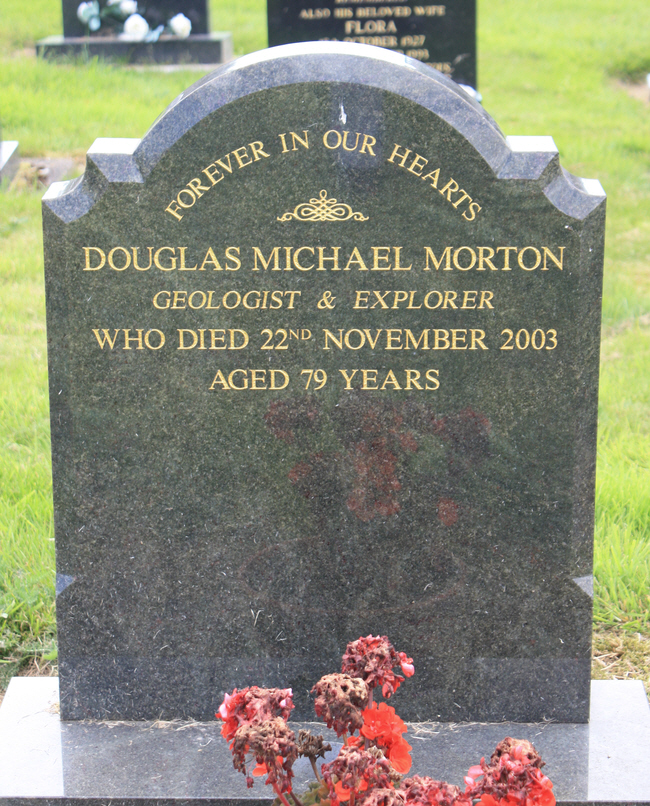 Douglas was a Geologist and Explorer.
---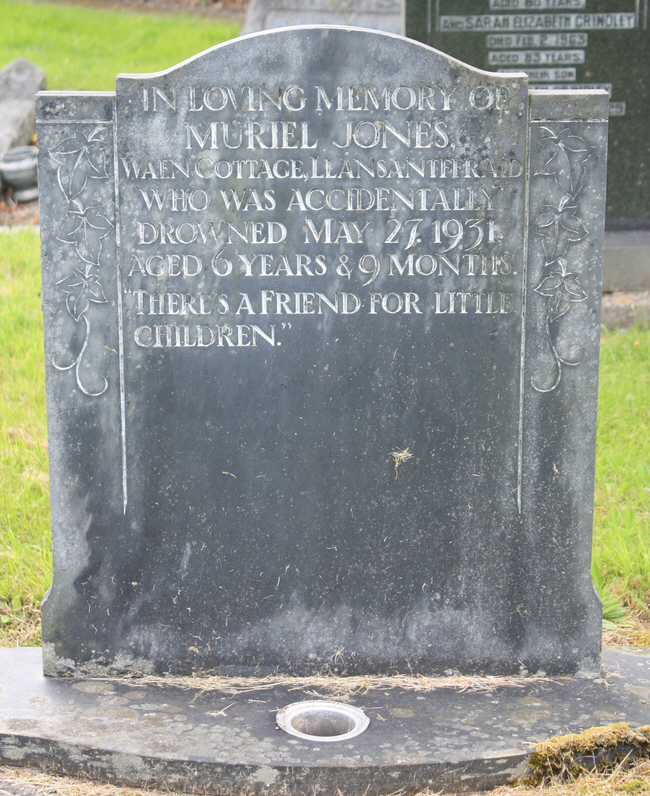 Muriel Jones was accidentally drowned aged 6.
---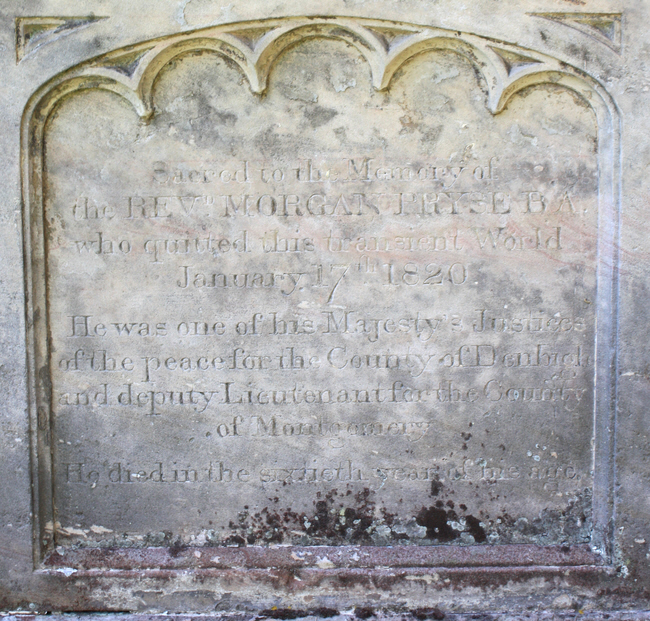 Morgan was a Justice of the Peace for the County of Denbigh and Deputy Lieutenant for the County of Montgomery.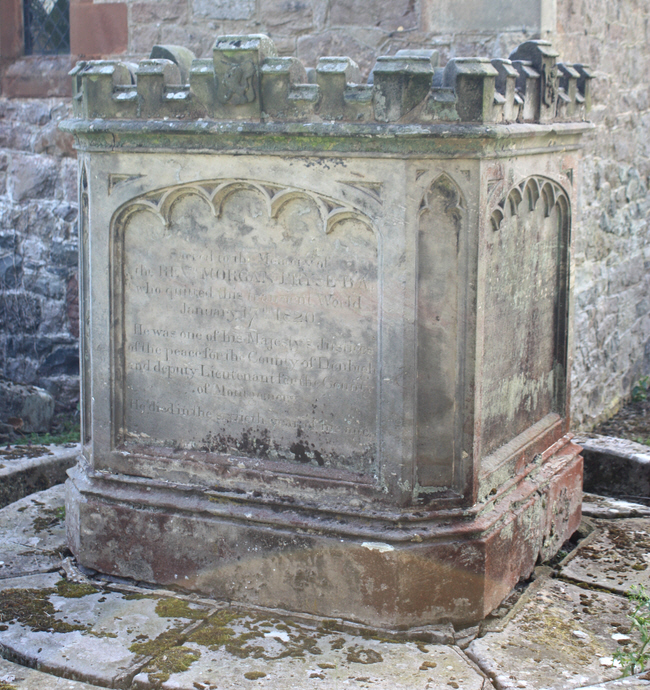 His memorial is the shape of the central tower of a castle.
---
Claire Christine Nicholson and Martin Piers Nicholson - Ticklerton (Shropshire) and Daventry (Northhamptonshire), United Kingdom.
This page was last updated on August 6th 2016.