Martin Nicholson's Cemetery Project
St Michael, Forden, Powys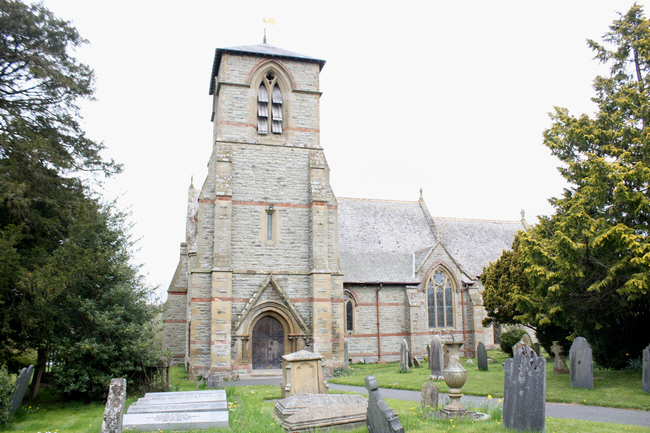 Unusually the bell tower is sited at the side of the church rather than at the end.
---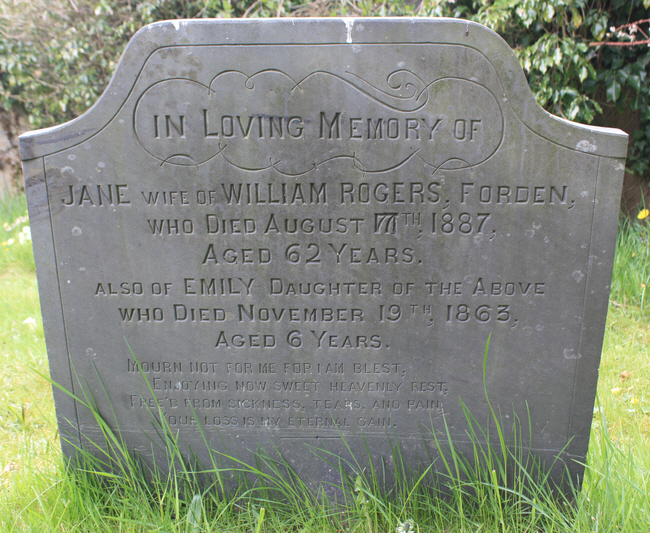 The mason made a mistake with the date of death and had to re-engrave the numbers.
---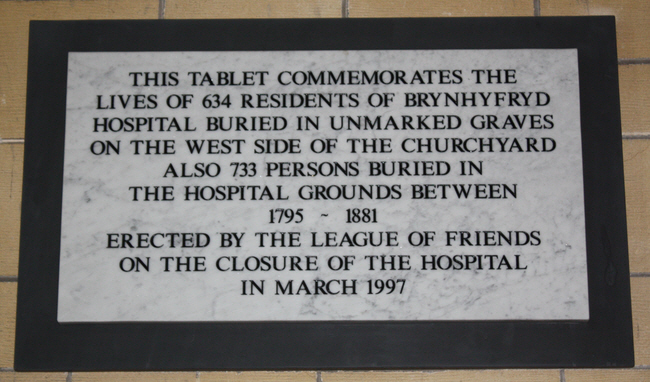 The Forden Union workhouse later became Brynhyfryd Hospital and provided care mainly for the elderly. I found it very sad that so many residents were buried in unmarked graves.
---
Martin Nicholson - Shropshire, United Kingdom.
This page was last updated on May 22nd 2013.