Martin Nicholson's Cemetery Project
St Andrew, Foxton, Leicestershire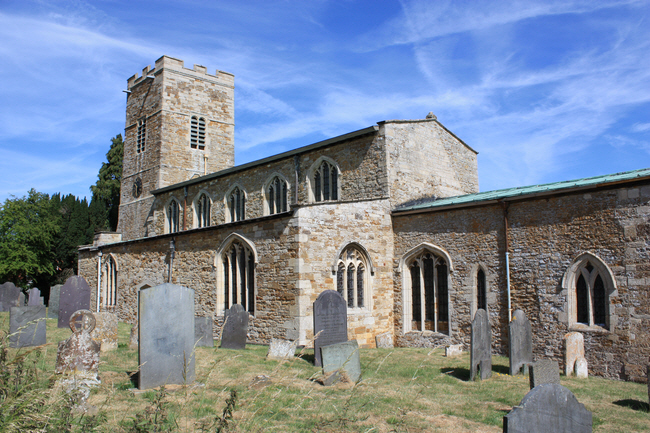 A large church given the size of the village.
---
An unusual first name - Cortlandt - for this Boer War soldier. Far more soldiers died of illness than from direct enemy action. I wonder if his widow ever visited his grave? Enteric fever is now known as typhoid fever.
---
Martin Nicholson - Daventry, United Kingdom.
This page was last updated on July 11th 2010