Martin Nicholson's Cemetery Project
St Leonard, Frankley, Worcestershire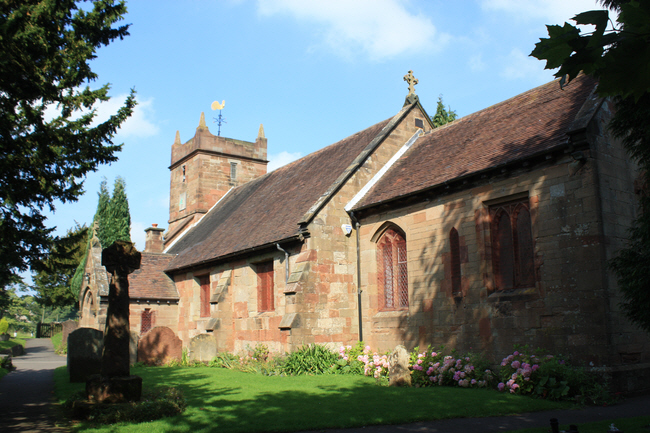 The church dates from the 15th century. It was altered around 1751 when the wooden tower was rebuilt in stone, restored in 1873 and there were other alterations and additions 1931 – 1932 by Bateman. There was another restoration in 1947 following a fire.
---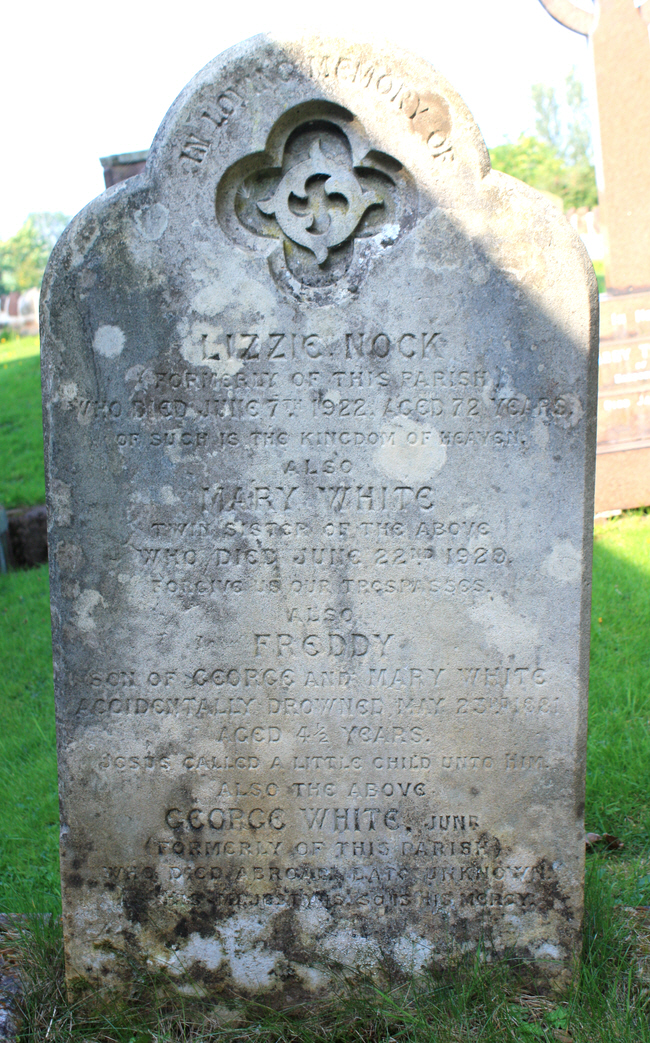 Freddy White was accidentally drowned aged 41/2 years.
---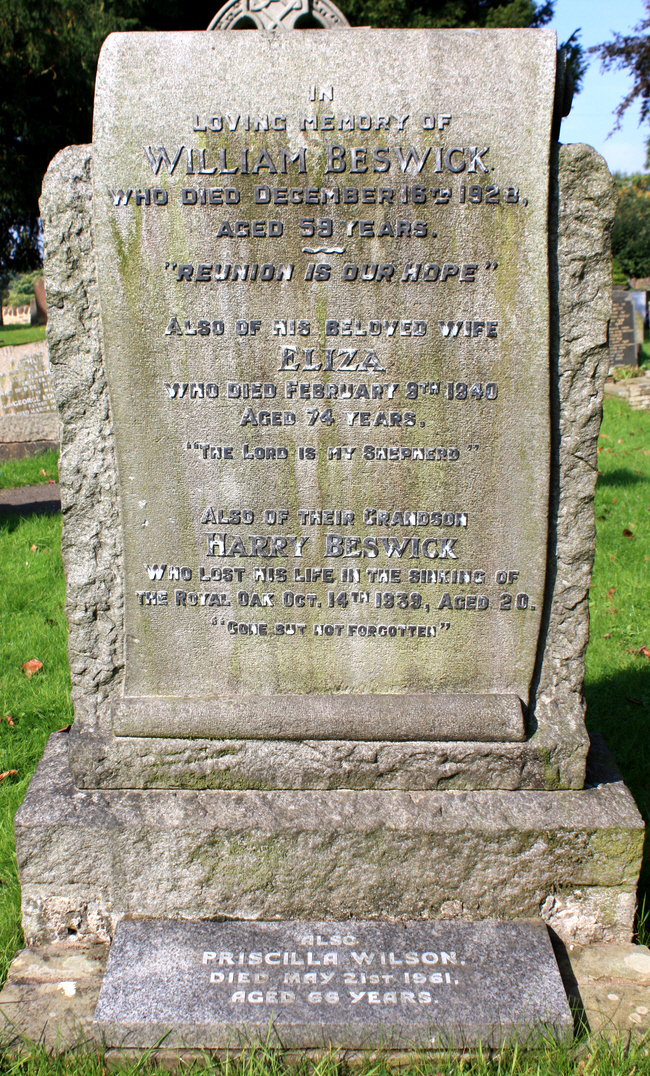 Harry Beswick died in the sinking of Royal Oak. On 14 October 1939, Royal Oak was anchored at Scapa Flow in Orkney, Scotland, when she was torpedoed by the German submarine U-47. Of Royal Oak's complement of 1,234 men and boys, 833 were killed that night or died later of their wounds.
---
Claire Christine Nicholson and Martin Piers Nicholson - Ticklerton (Shropshire) and Daventry (Northhamptonshire), United Kingdom.
This page was last updated on September 10th 2015.