Martin Nicholson's Cemetery Project
St Vigor's with All Saints, Fulbourn, Cambridgeshire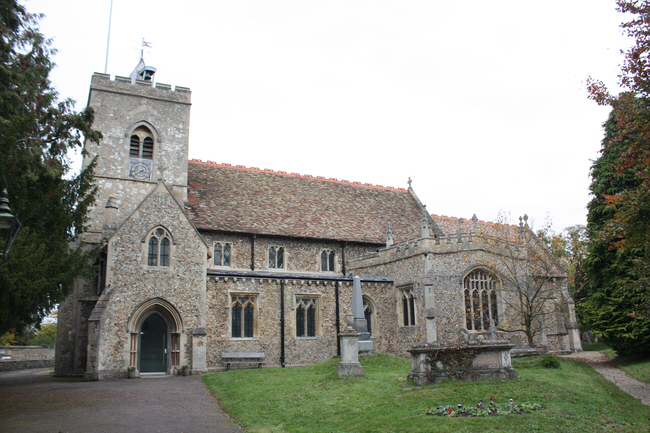 There were two churches within the same graveyard, St. Vigor's and All Saints. The latter church was ruined in 1766 when its tower and bells collapsed and it was later demolished and its materials sold.
---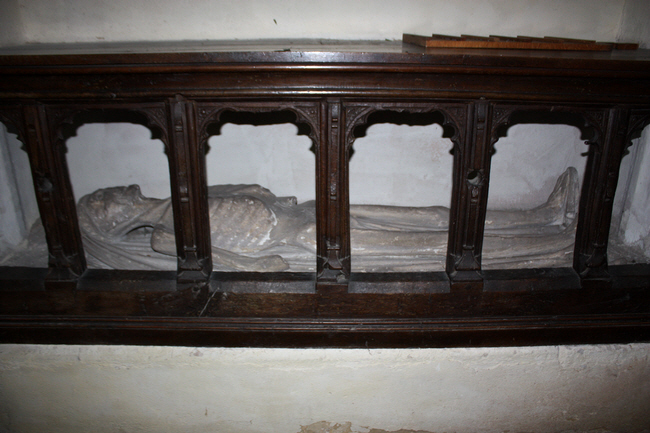 The fifteenth-century cadaver tomb of John Caraway, Rector from 1395 to 1441, is still in its original position on the North side of the Sanctuary. Its great interest derives from its being the earliest tomb containing a single figure without an effigy above and the only stone cadaver in a wooden tomb.
---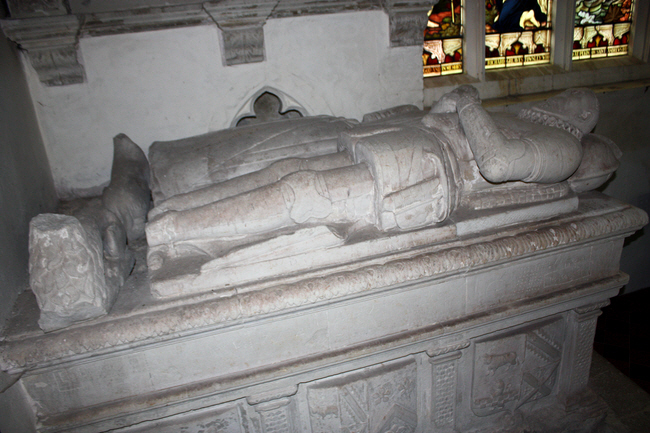 The south transept contains a large chest tomb, which rests on the original altar step. On top of the tomb are life-size relief carvings of a man and woman in Tudor dress. There is no script to identify the figures. However there are grounds for suggesting they depict Edward Wood and his wife Elizabeth. Edward was a substantial landowner (and a Lord of the Manor) in Fulbourn who died in 1599. His wife died almost 9 years later in 1608.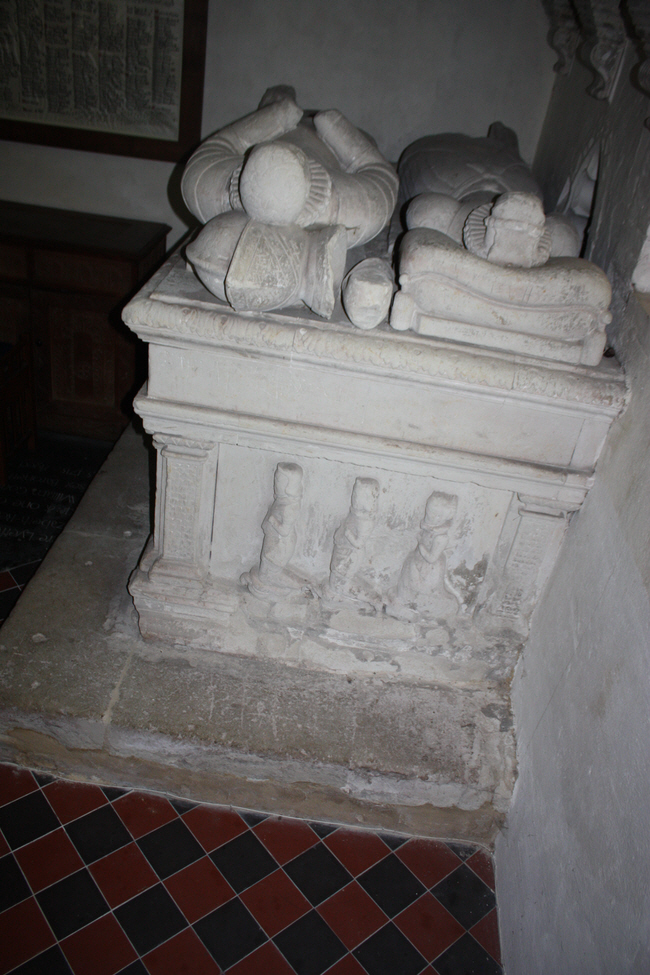 ---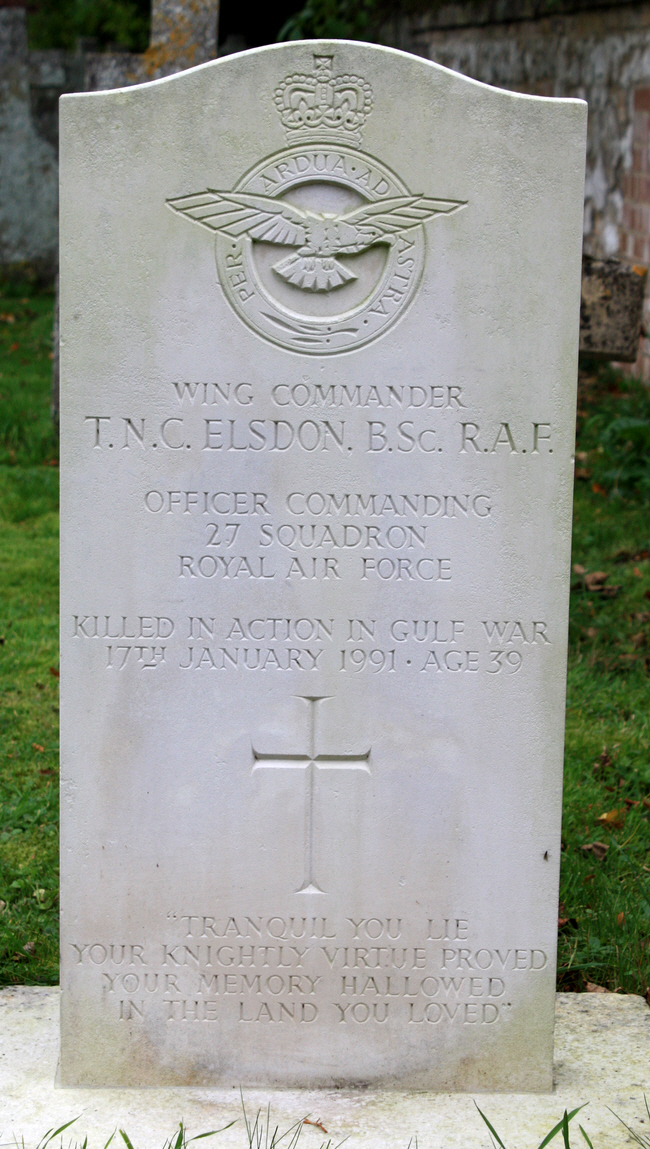 Wing Commander Nigel Elsdon, died in a Tornado while leading the 27 Squadron bombing of an Iraqi airfield.
---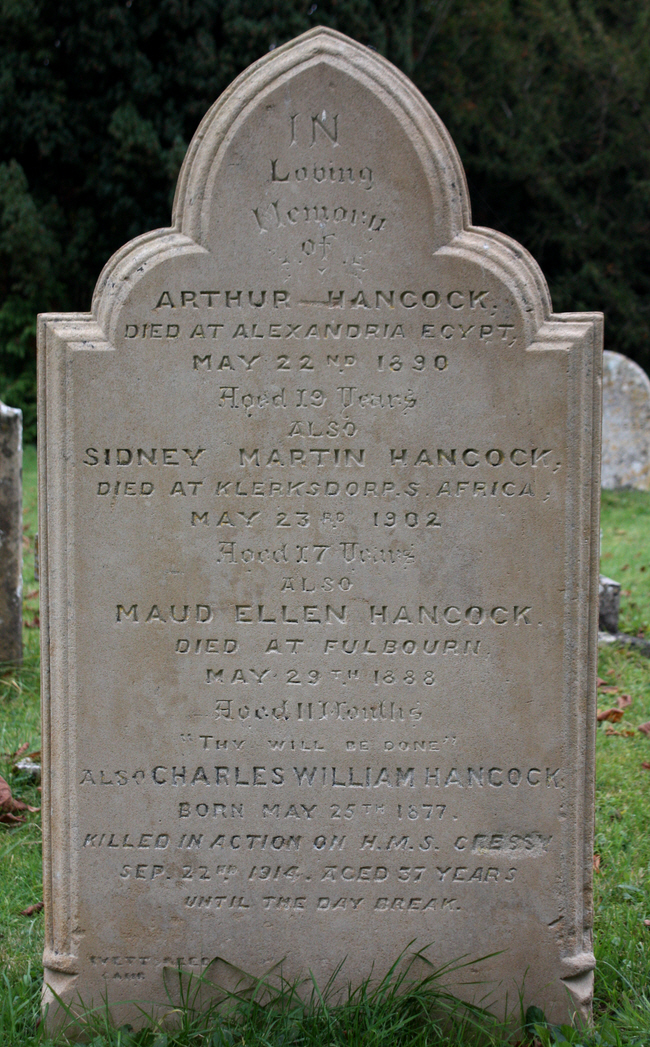 HMS Cressy was a Cressy-class armoured cruiser built for the Royal Navy around 1900. Upon completion she was assigned to the China Station. In 1907 she was transferred to the North America and West Indies Station before being placed in reserve in 1909. Recommissioned at the start of World War I, Cressy, together with two of her sister ships, was torpedoed and sunk by the German submarine U-9 on 22 September 1914 with the loss of 560 of her crew.
---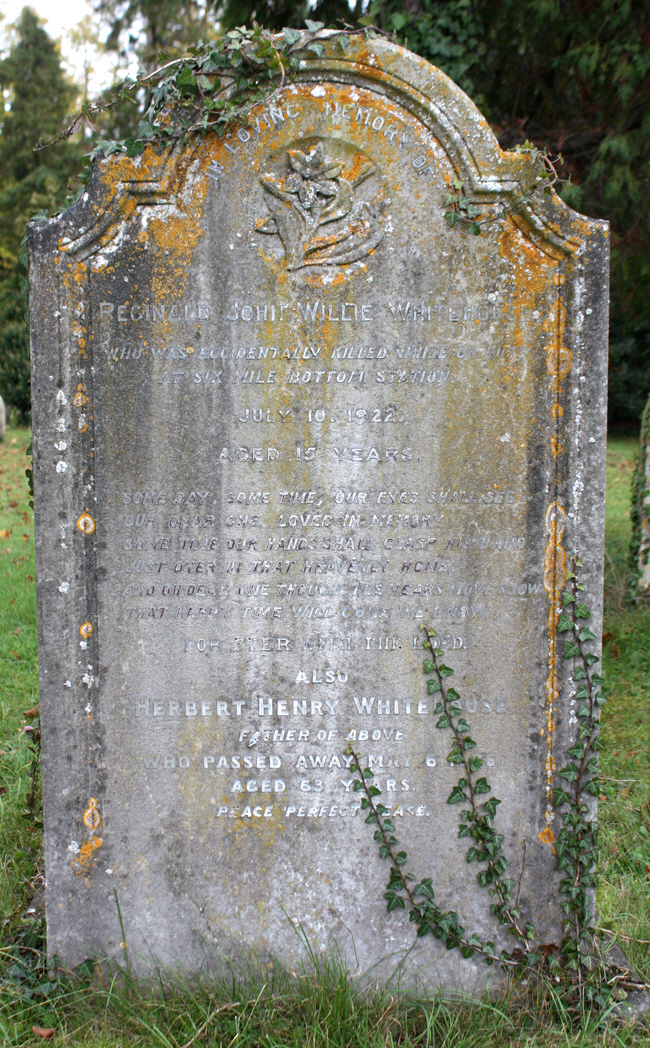 Reginald was "accidentally killed while on duty at Six Mile Bottom Station".
---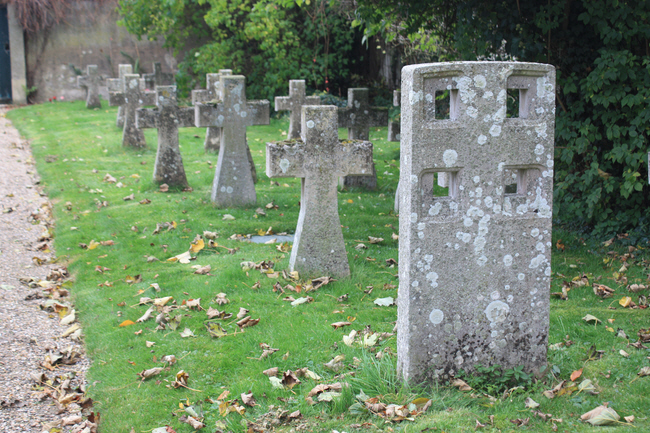 One corner of the graveyard had a large number of stones of an identical design - there was nothing to indicate if they were of any particular significance.
---
Claire Christine Nicholson and Martin Piers Nicholson - Ticklerton (Shropshire) and Daventry (Northhamptonshire), United Kingdom.
This page was last updated on October 22nd 2015.