Martin Nicholson's Cemetery Project
St David, Henfynyw, Ceredigion, Wales
---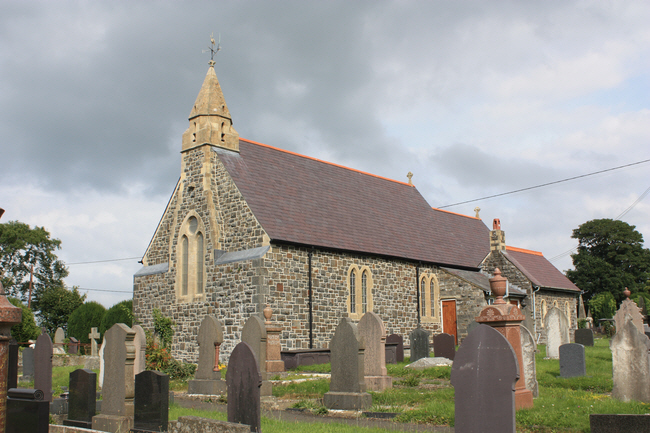 This cemetery had a large number of memorials to sailors who had been "lost at sea".
---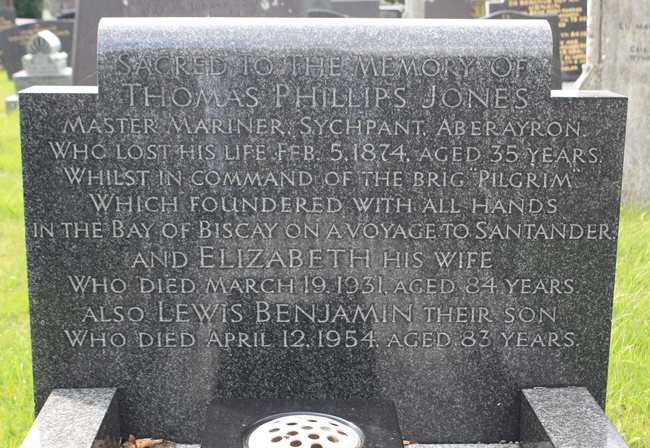 Thomas Phillips Jones was drowned when the brig "Pilgrim" sank with the loss of all hands in the Bay of Biscay in 1874. He was 35.
---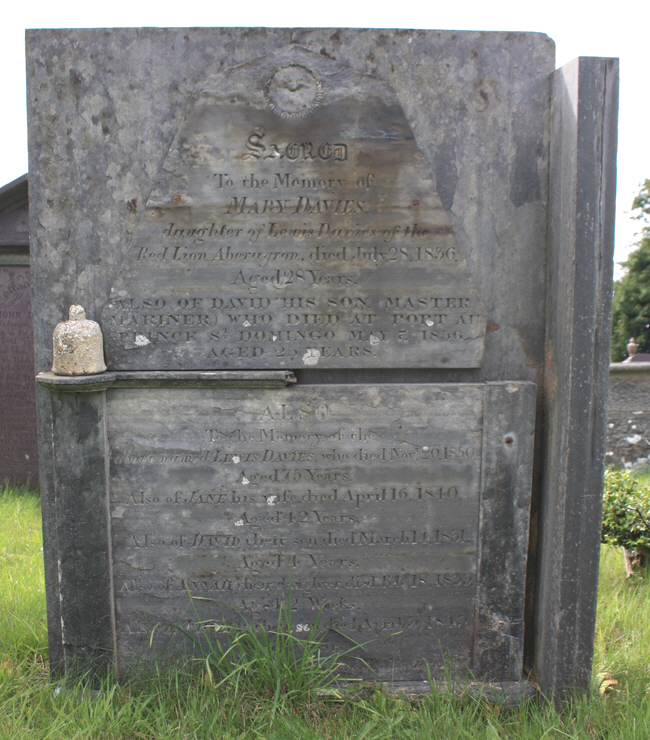 David Davies, Master Mariner, died at Port au Prince, St Domingo in 1856. He was 25.
---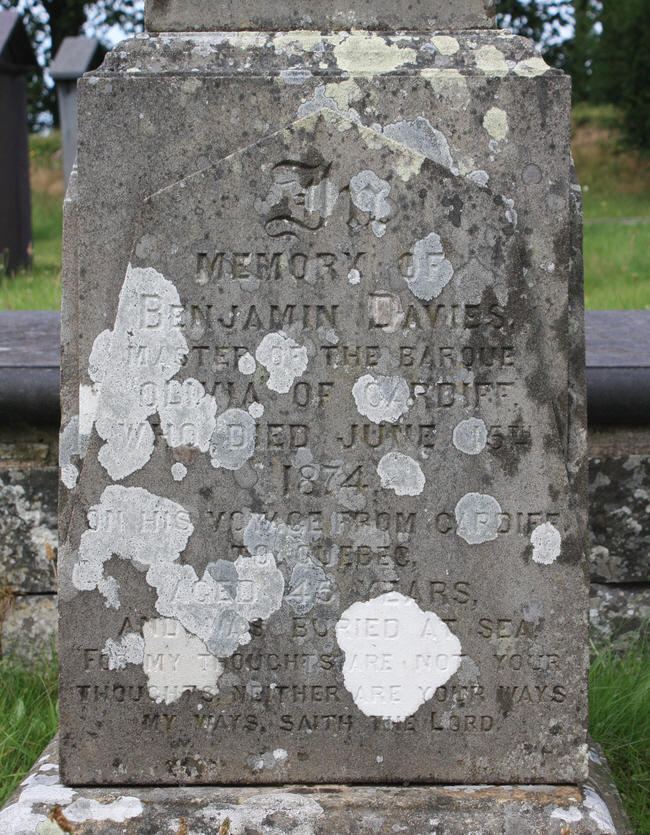 Benjamin Davies, Master of the barque "Olivia", died in June 1874 during a voyage from Cardiff to Quebec. He was 45.
---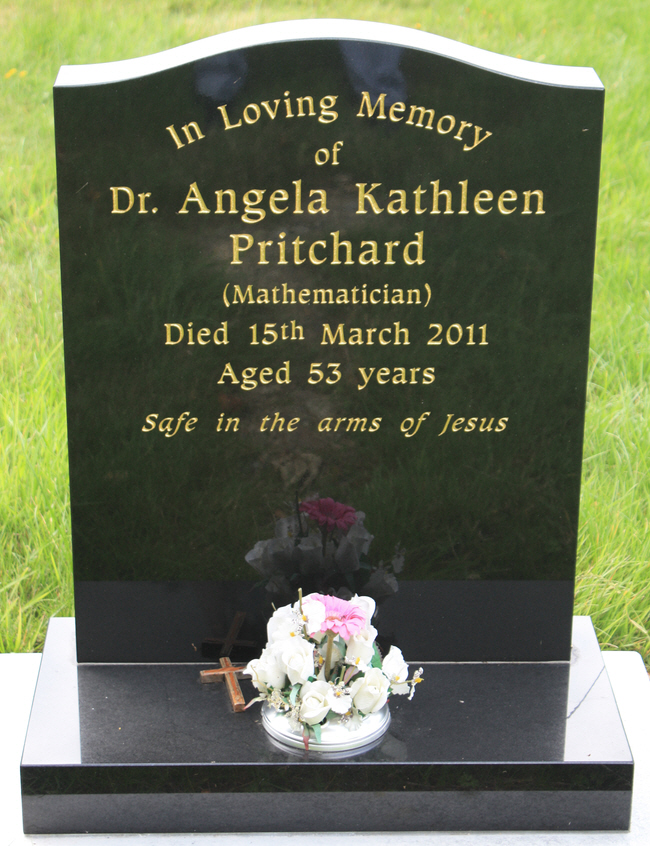 It is far more unusual for the profession of the deceased to be included on the tombstone than was previously the case.
---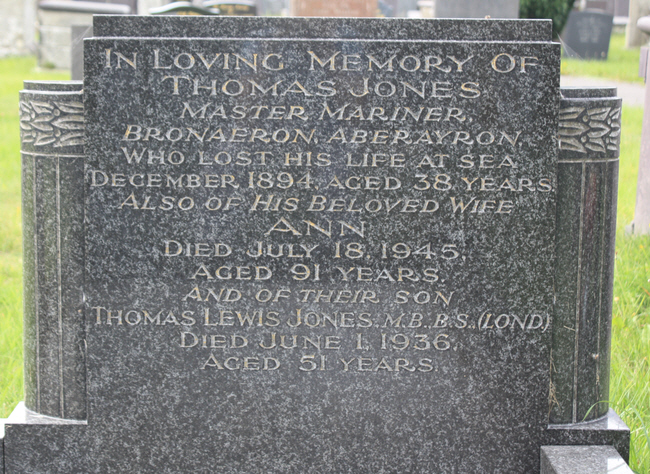 Thomas Jones, Master Mariner, lost his life at sea in December 1894. He was 38.
---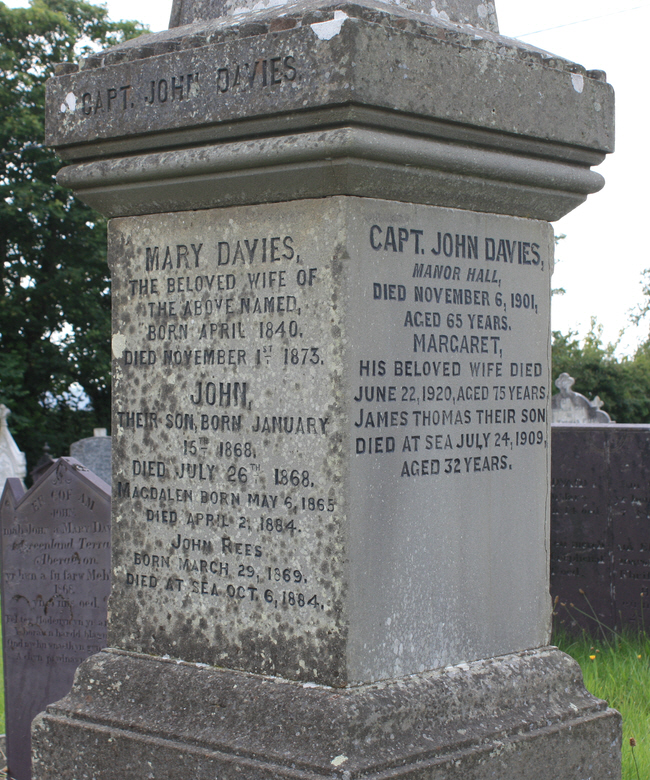 Captain John Davies lost two of his sons at sea - John Rees (15) in 1884 and James Thomas (32) in 1909.
---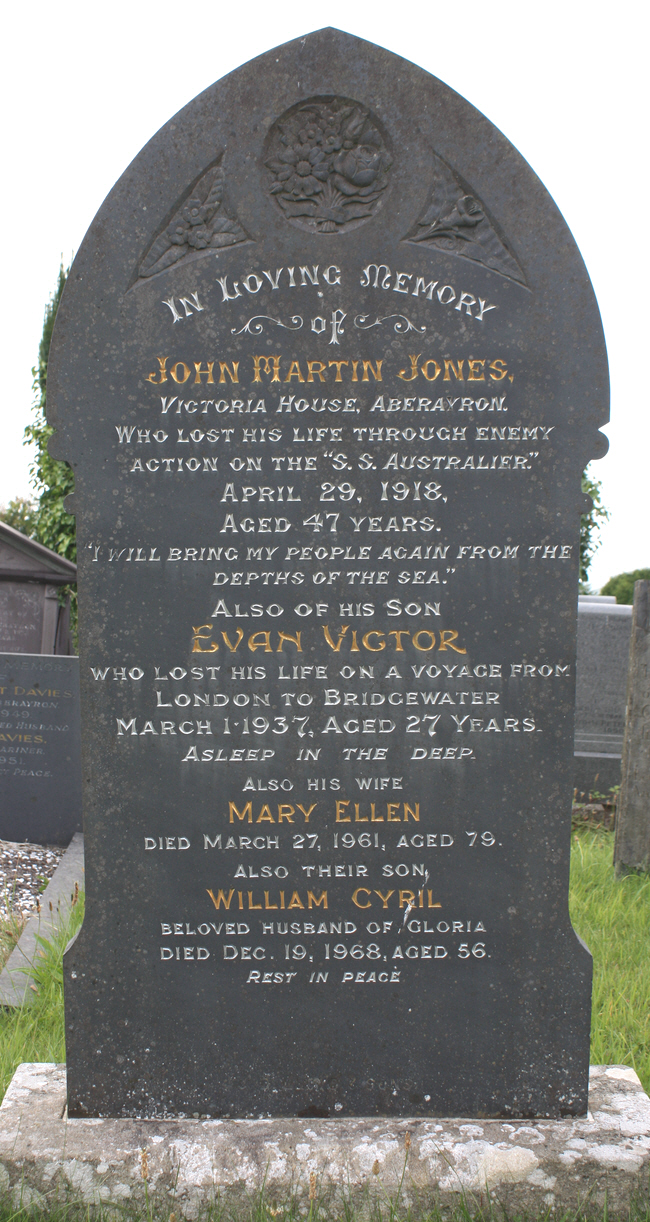 John Martin Jones and his son Evan Victor Jones lost their lives in separate accidents at sea. The S.S. Australier was torpedoed and sunk by a German submarine six miles SW of Dungeness on 29th April 1918. Five men died, the captain survived.
---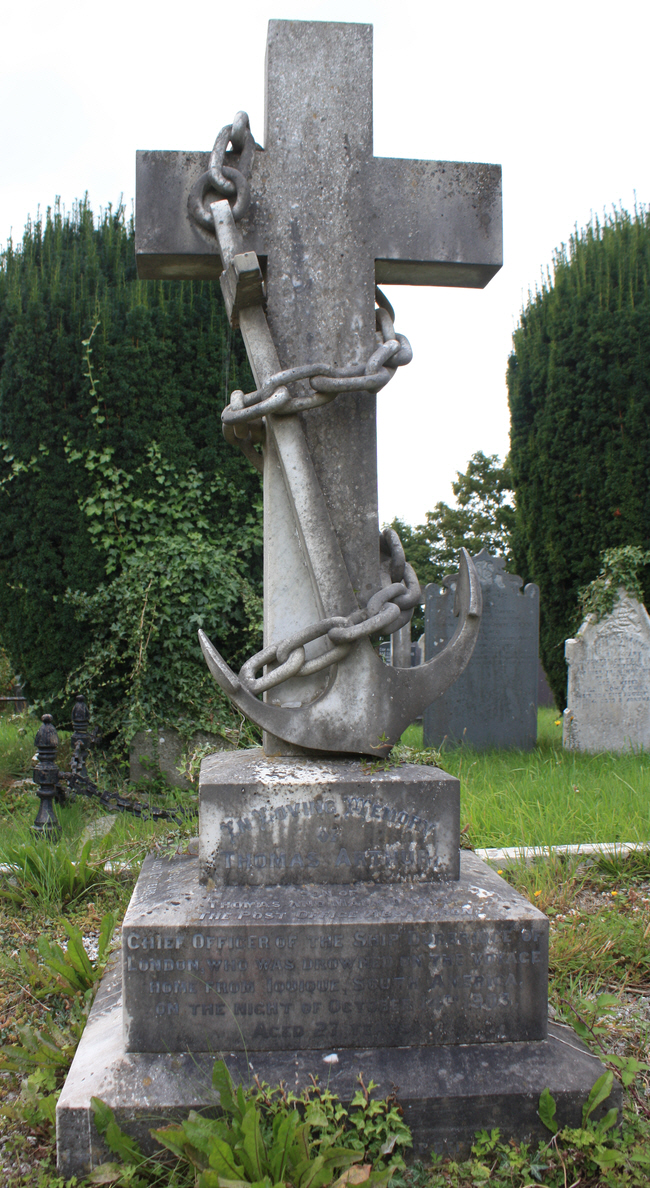 An attractive design incorporating an anchor. Thomas Arthur Davies died during a voyage from Iquique in 1903. He was 27.
---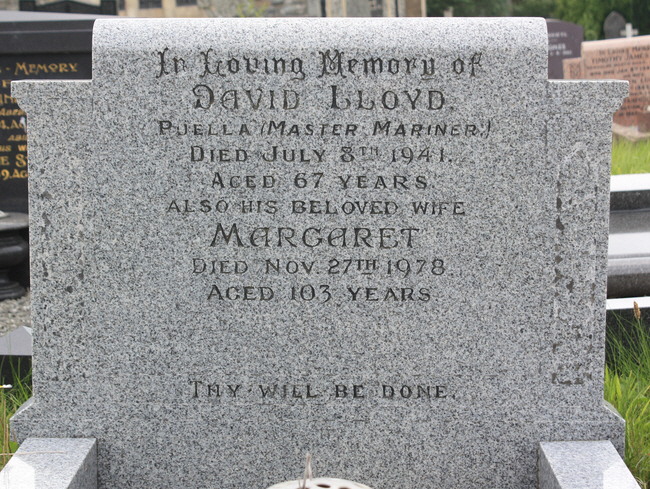 Age 103.
---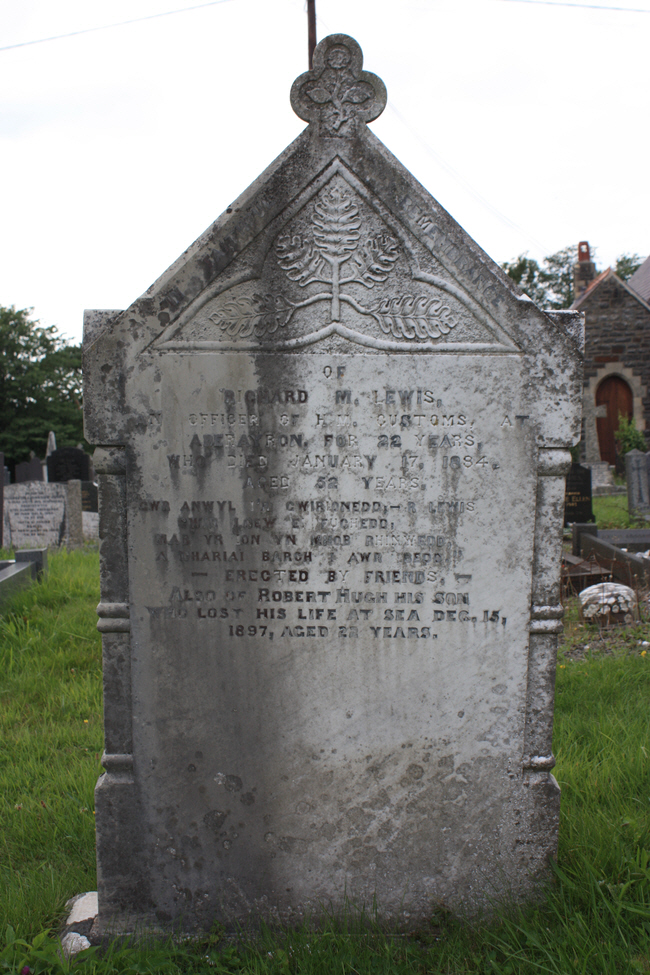 Robert Hugh Lewis lost his life at sea in December 1897. He was 22.
---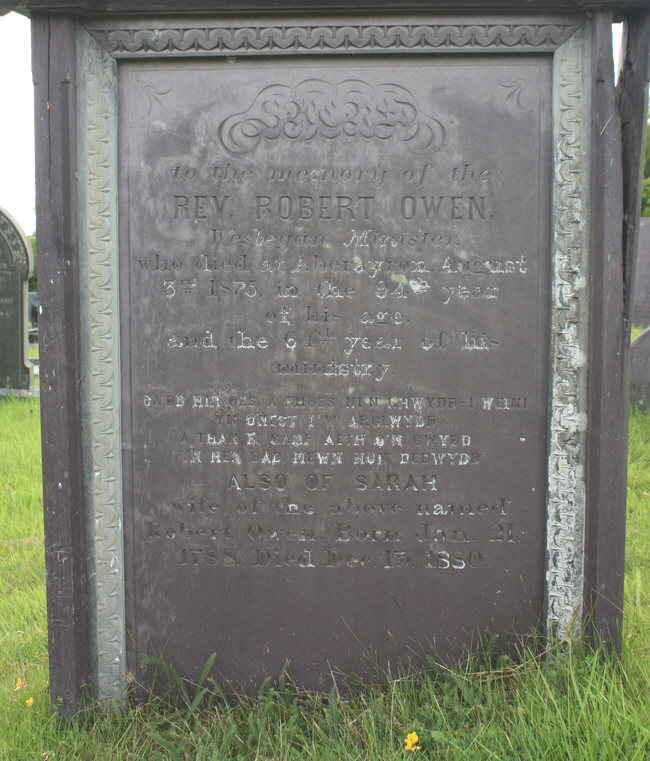 Rev. Robert Owen died in "the 64th year of his ministry".
---
David Jones lost his life at sea near Aberayron in 1883. He was just 14 years old.
---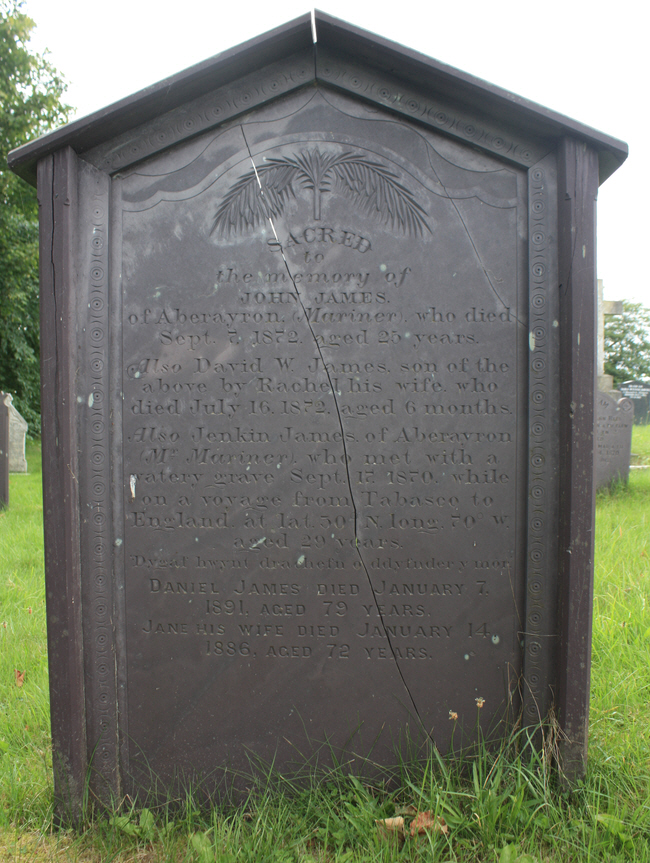 Jenkin James "met with a watery grave" on a voyage from Tabasco to England in 1870. He was 29.
---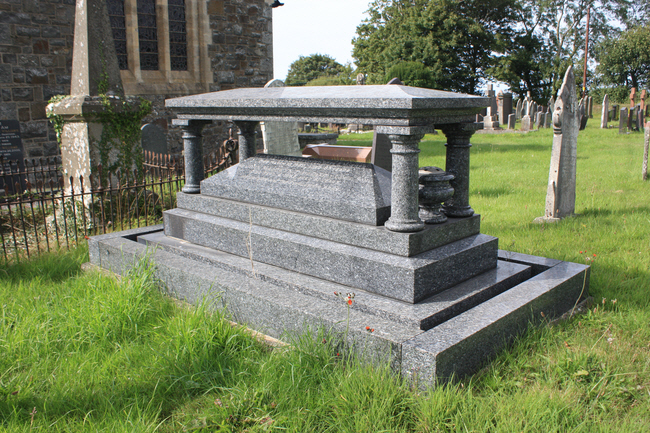 A unusual multi-tiered design for a grave.
---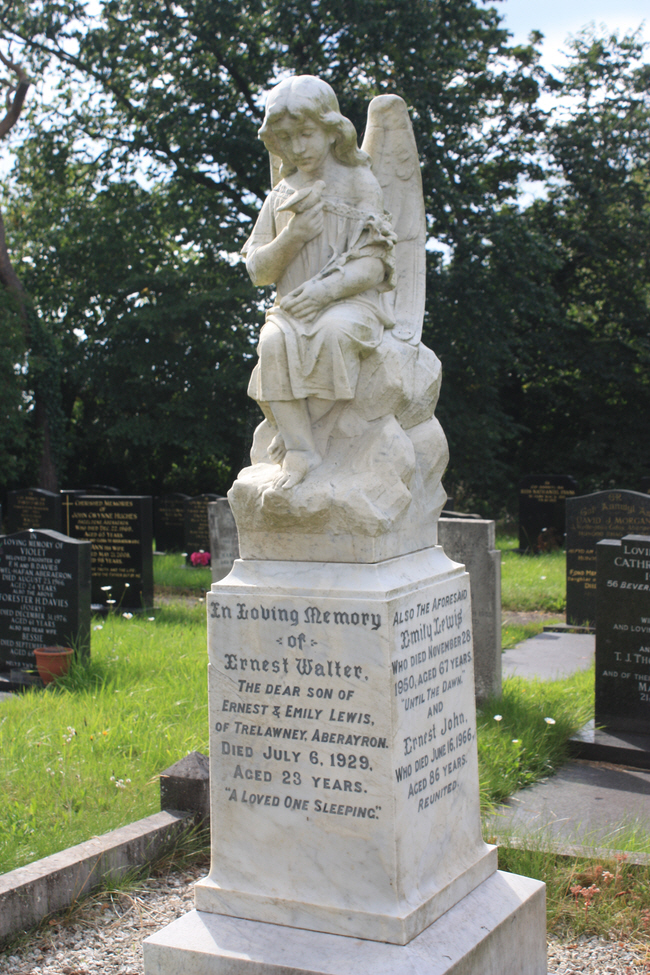 A beautiful statue of an angel holding a bird - possibly a dove?
---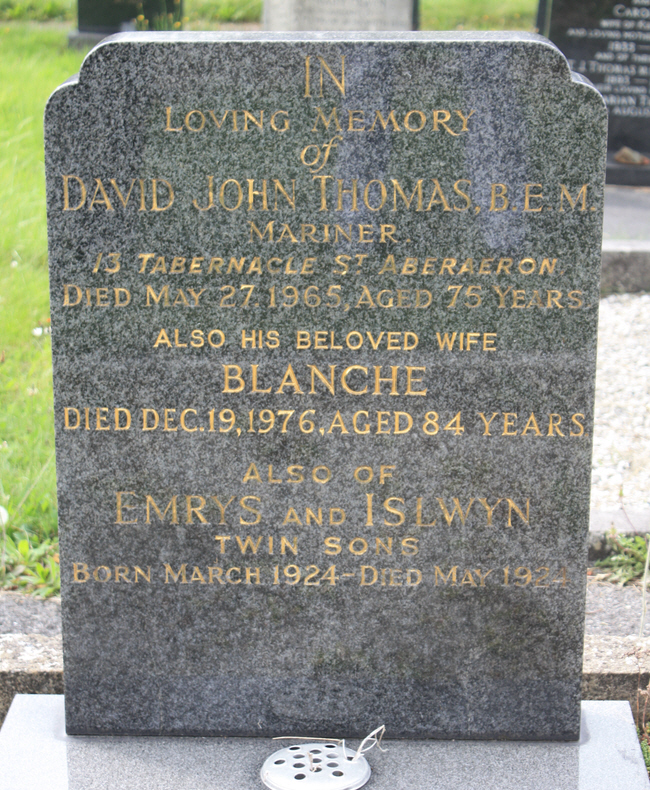 Twin brothers who died in their infancy.
---
Martin Nicholson - Church Stretton, Shropshire, United Kingdom.
This page was last updated on August 20th 2013