Martin Nicholson's Cemetery Project
St Andrew, Little Glemham, Suffolk
To the north of the church is a most extraordinary extension. It is hard to think of it as a transept - it is nearly as long as the nave itself, and completely windowless. It was only after we went inside the church that we discovered its function!
---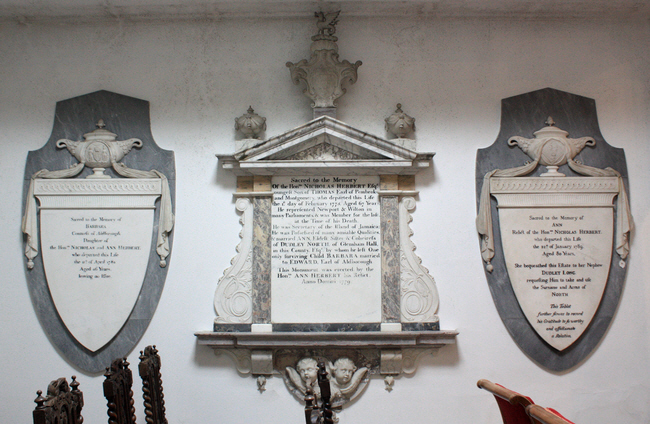 In the northern extension memorials to the Glemham and North families line the walls.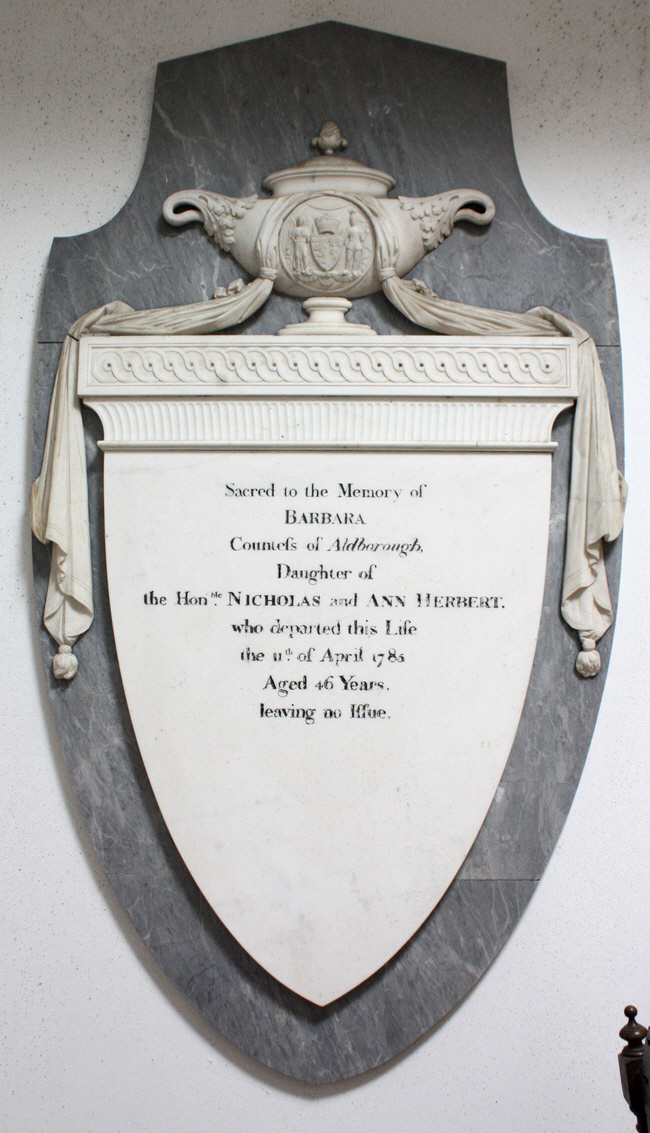 "... leaving no issue".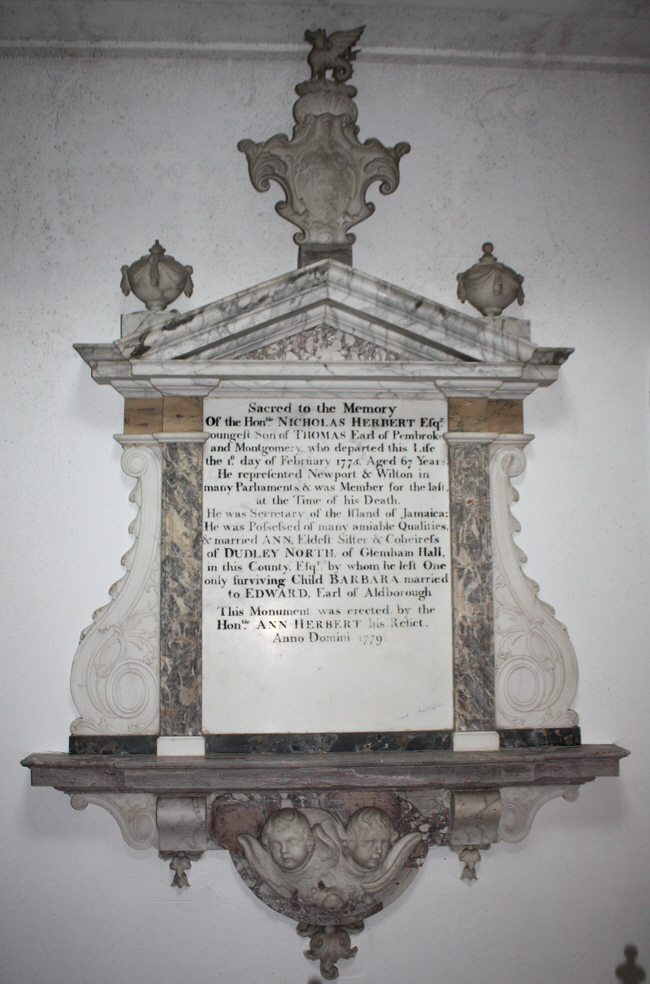 Nicholas Herbert was a Member of Parliament who died in office.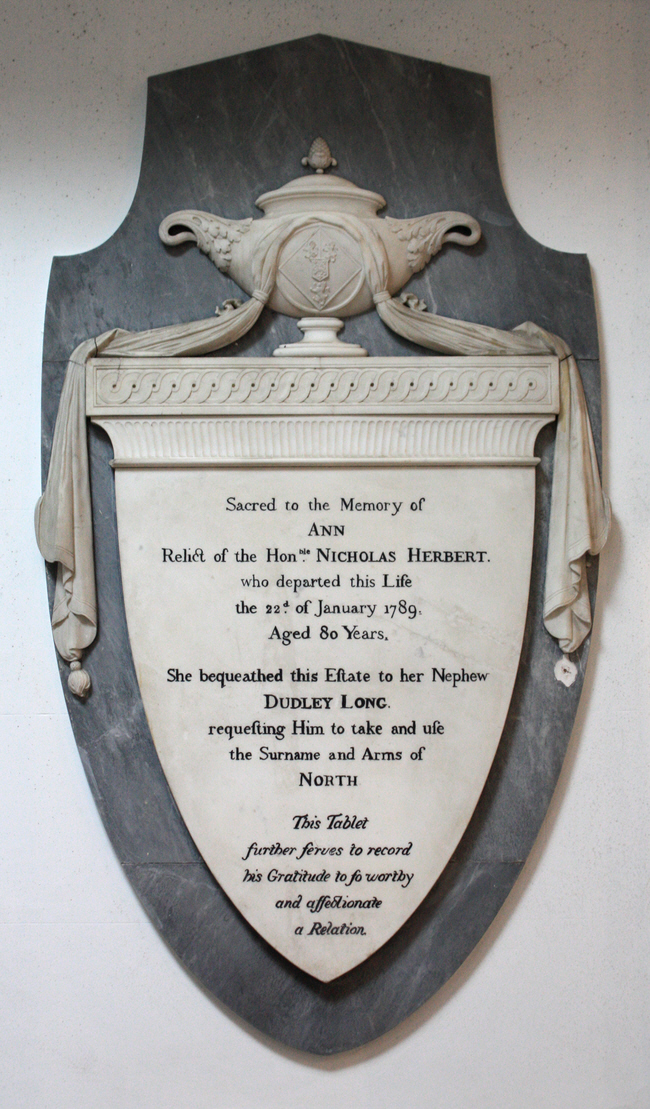 "She bequeathed her estate to her nephew.... "
In grim isolation sits Sir Dudley North MP, who died in 1829. It was once described on BBC Radio Suffolk as the ugliest memorial to be found in any Suffolk church.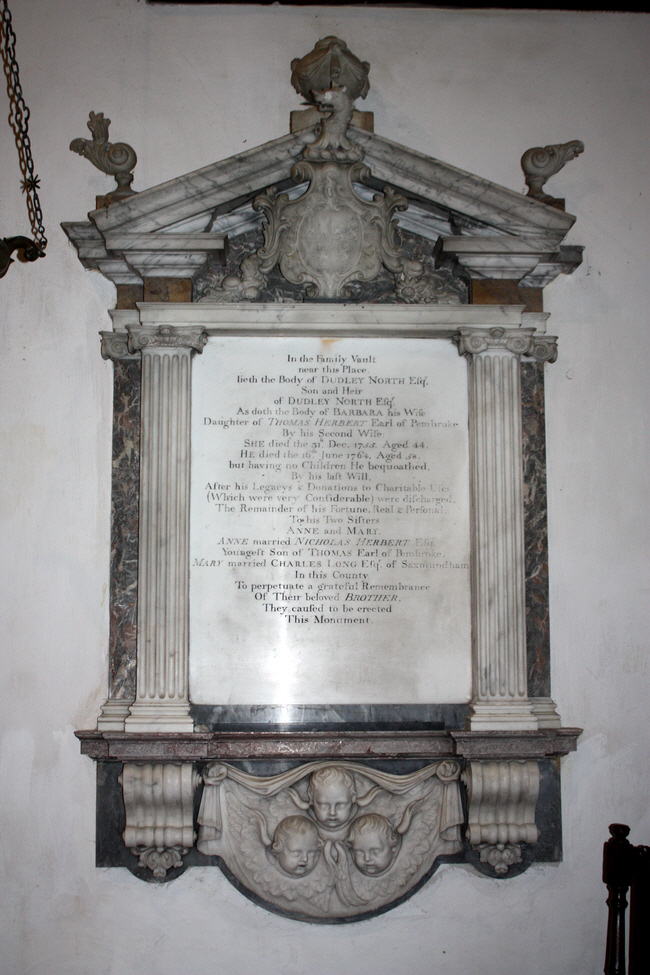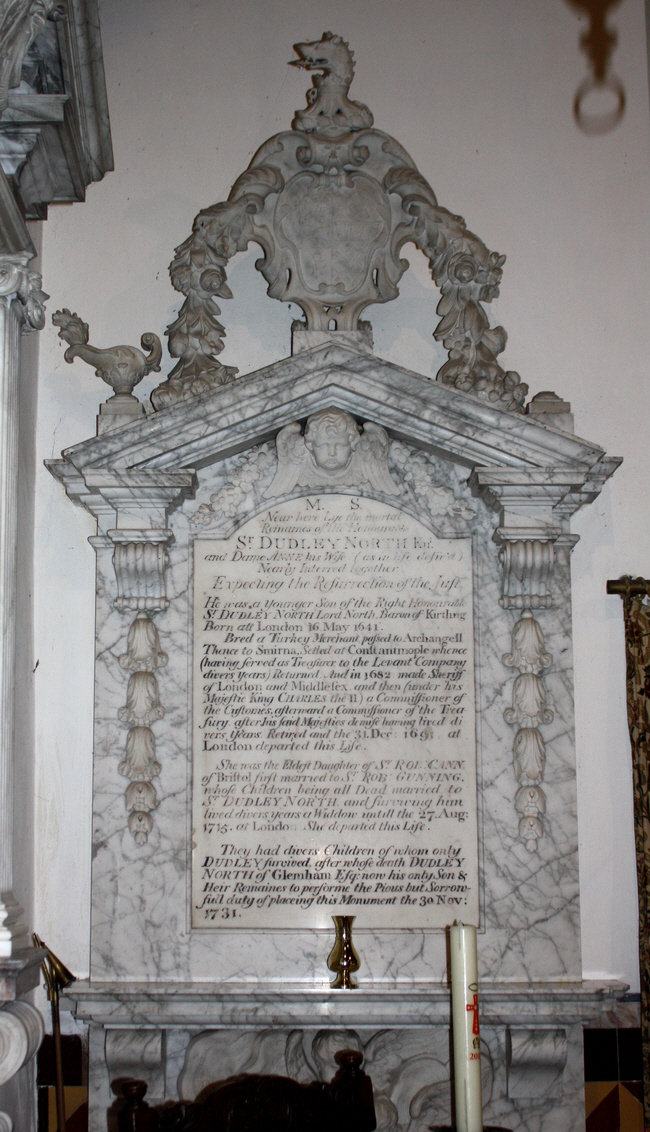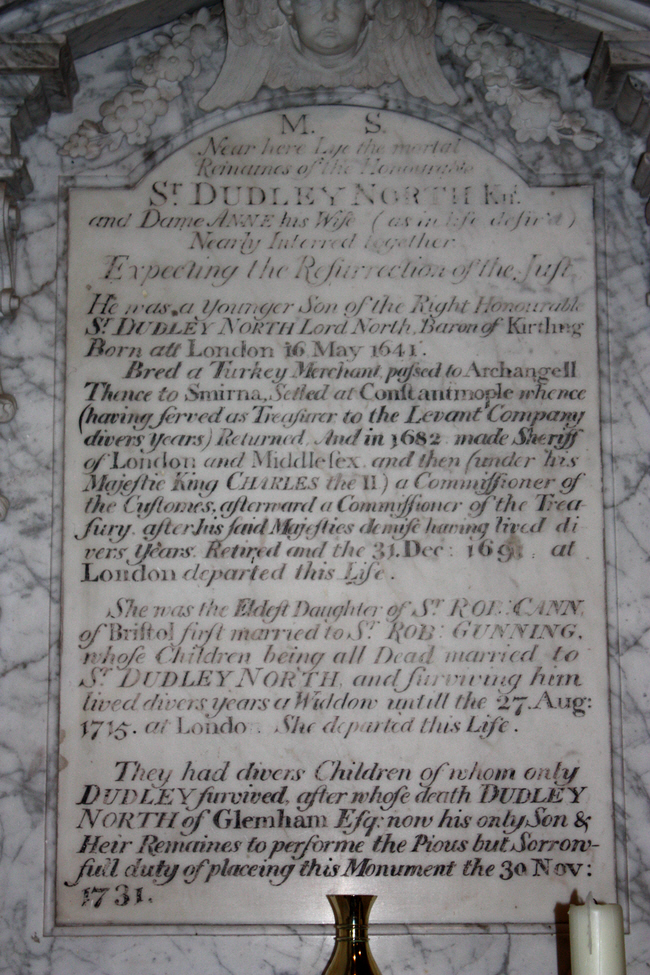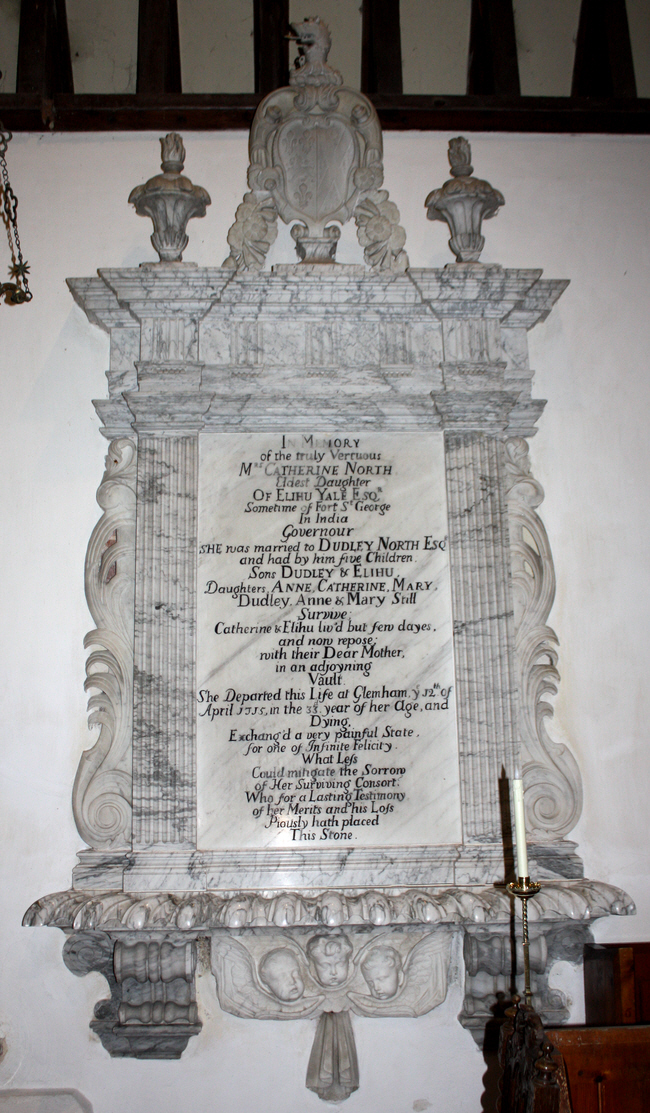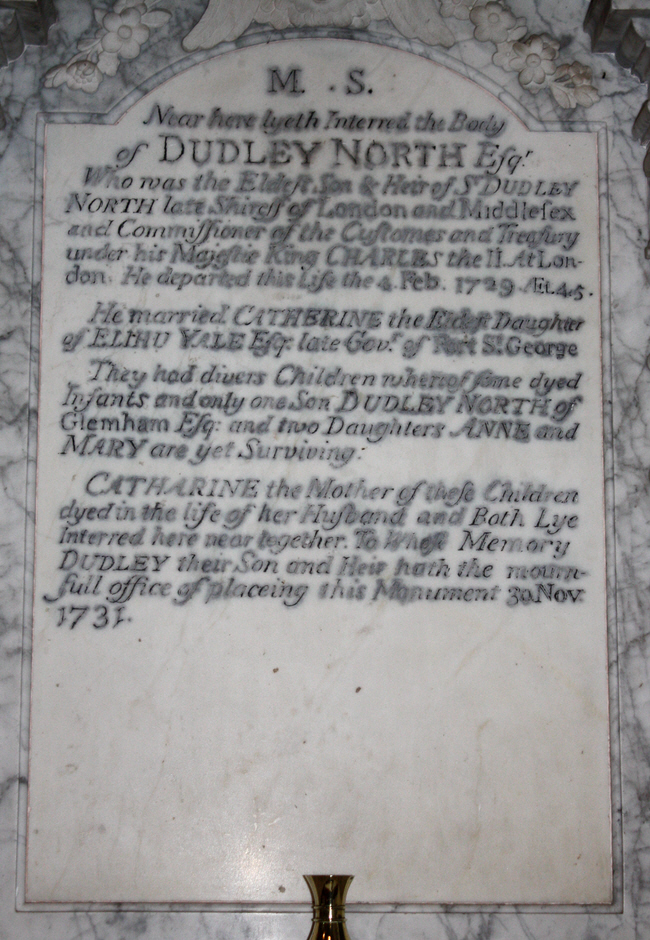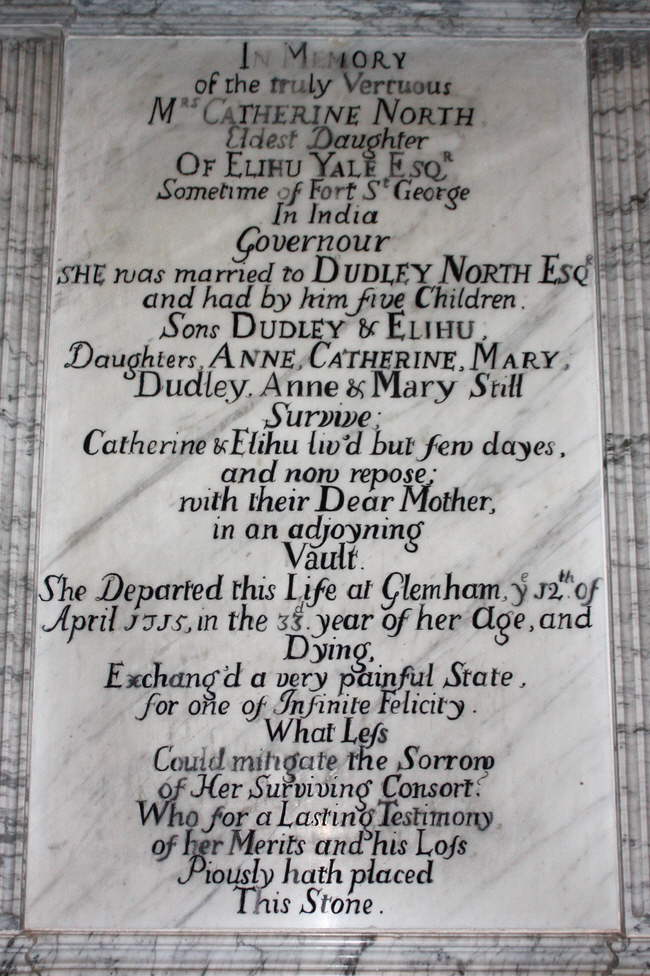 ---
Claire Christine Nicholson and Martin Piers Nicholson - Ticklerton (Shropshire) and Daventry (Northhamptonshire), United Kingdom.
This page was last updated on August 9th 2017.