Martin Nicholson's Cemetery Project
The Old Cemetery, Gloucester, Gloucestershire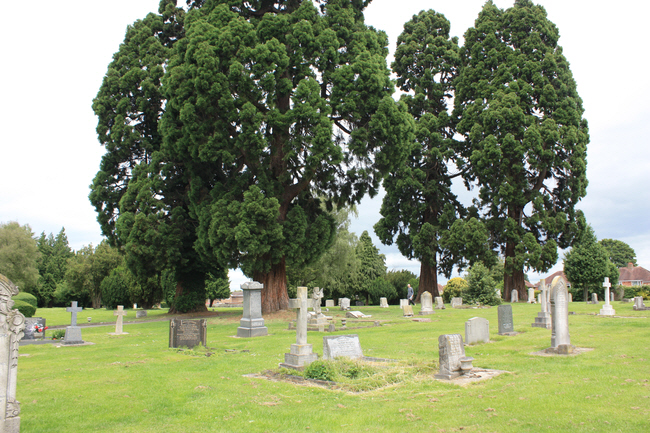 Twelve general views of the cemetery.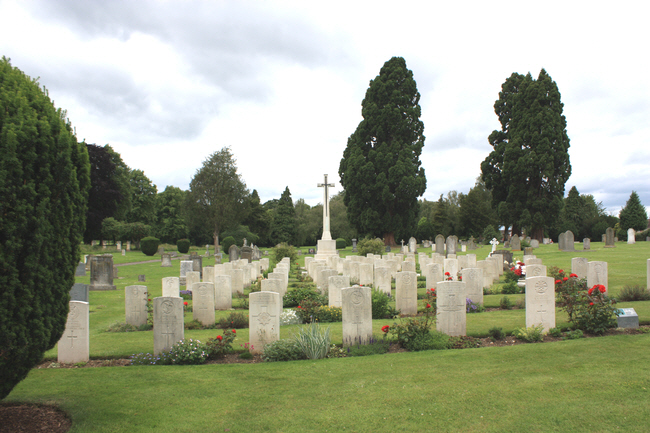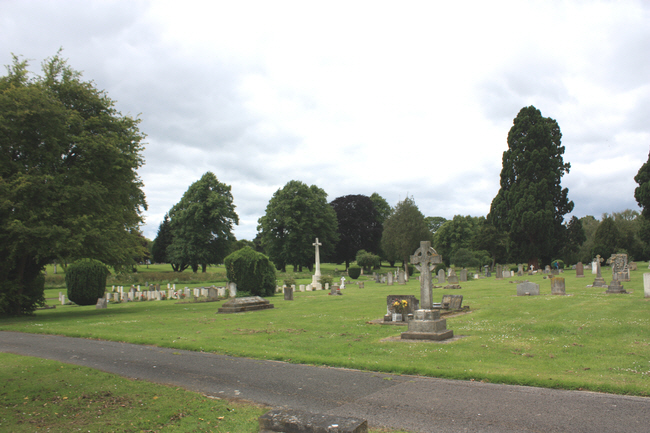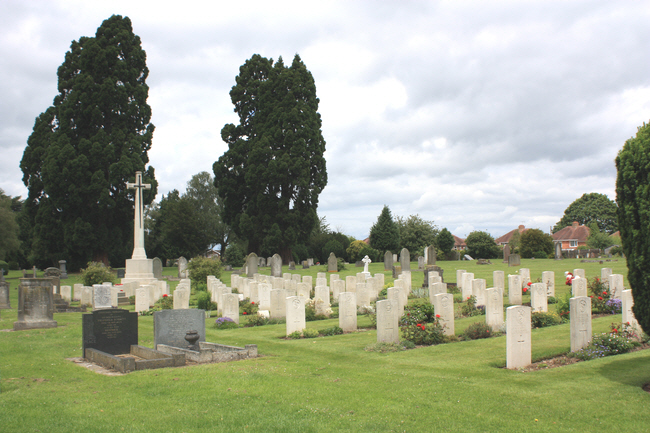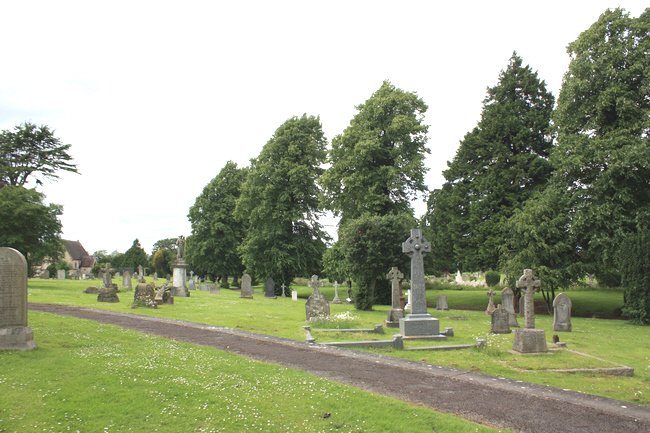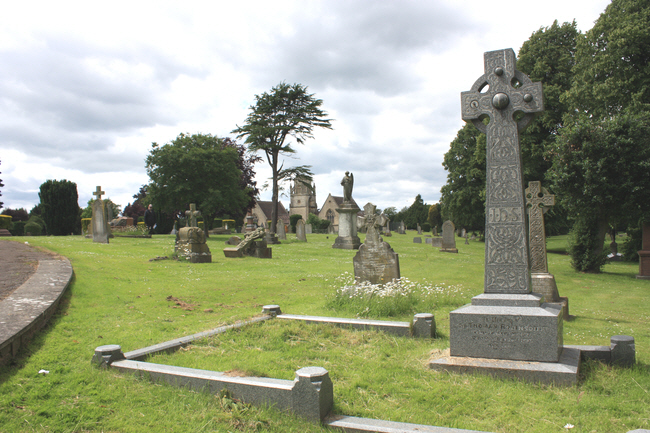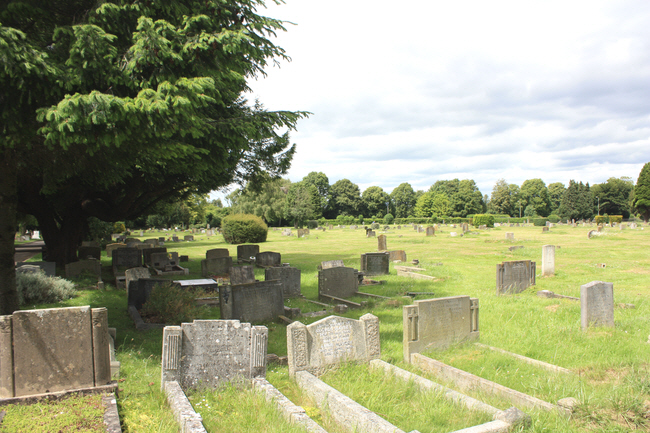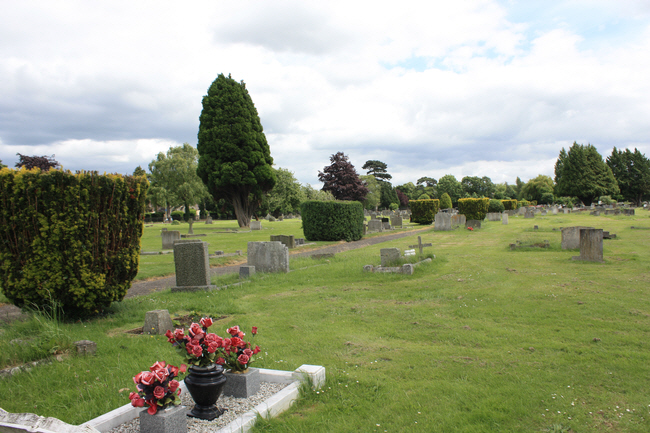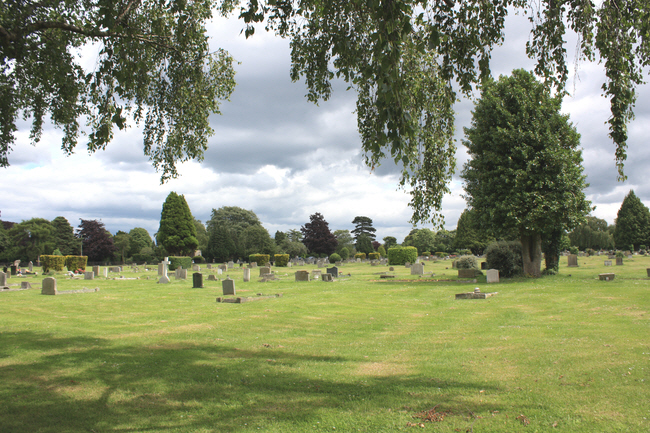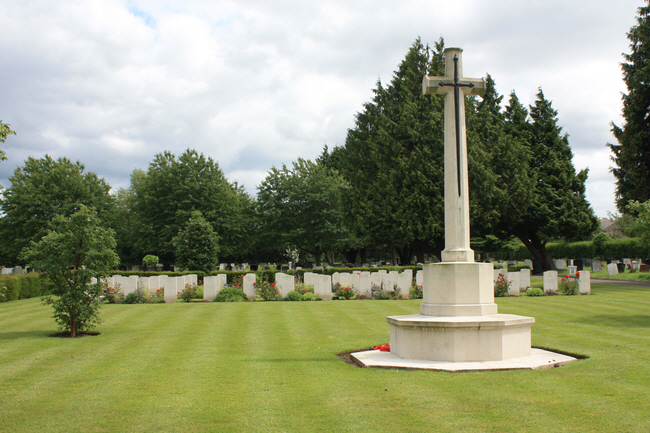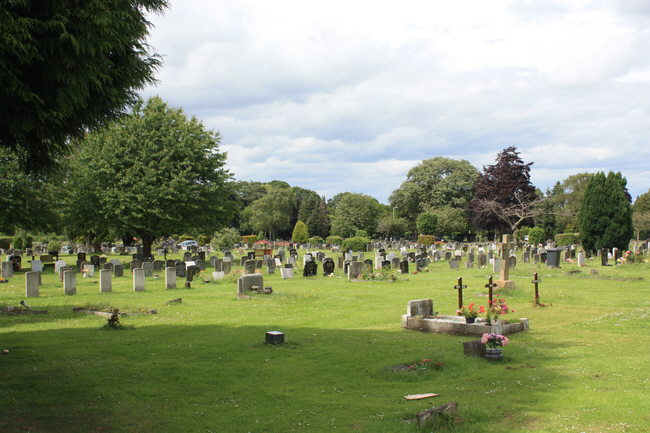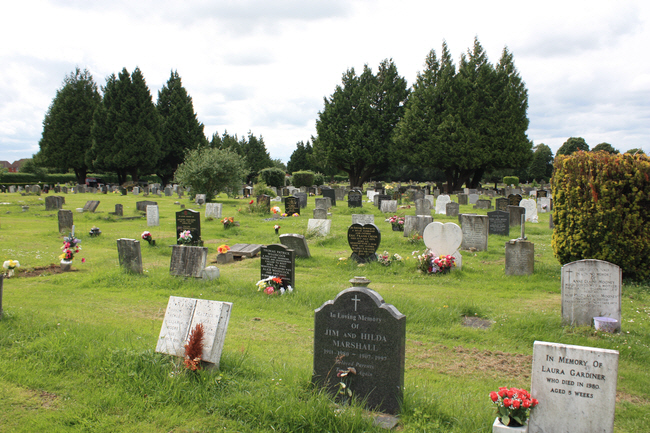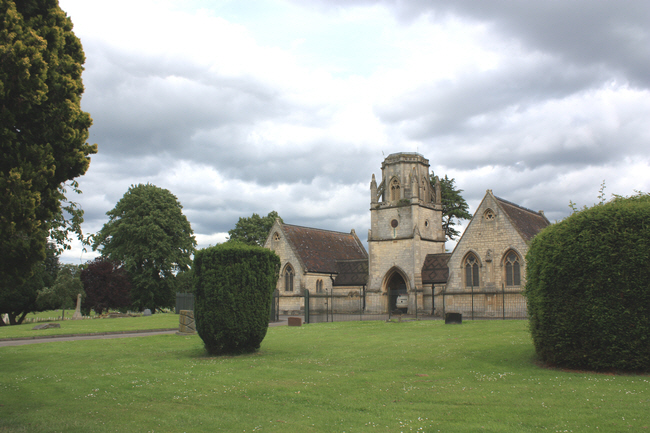 It wasn't clear if the two chapels were still in regular use for funerals.
---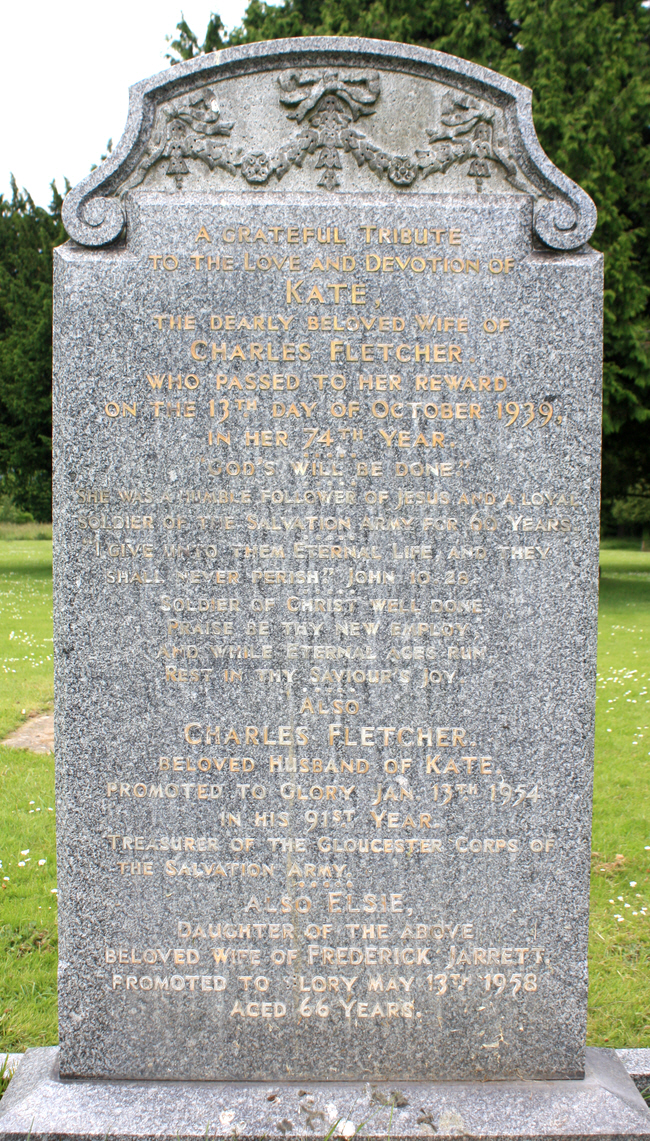 Kate Fletcher was a member of the Salvation Army for 60 years.
---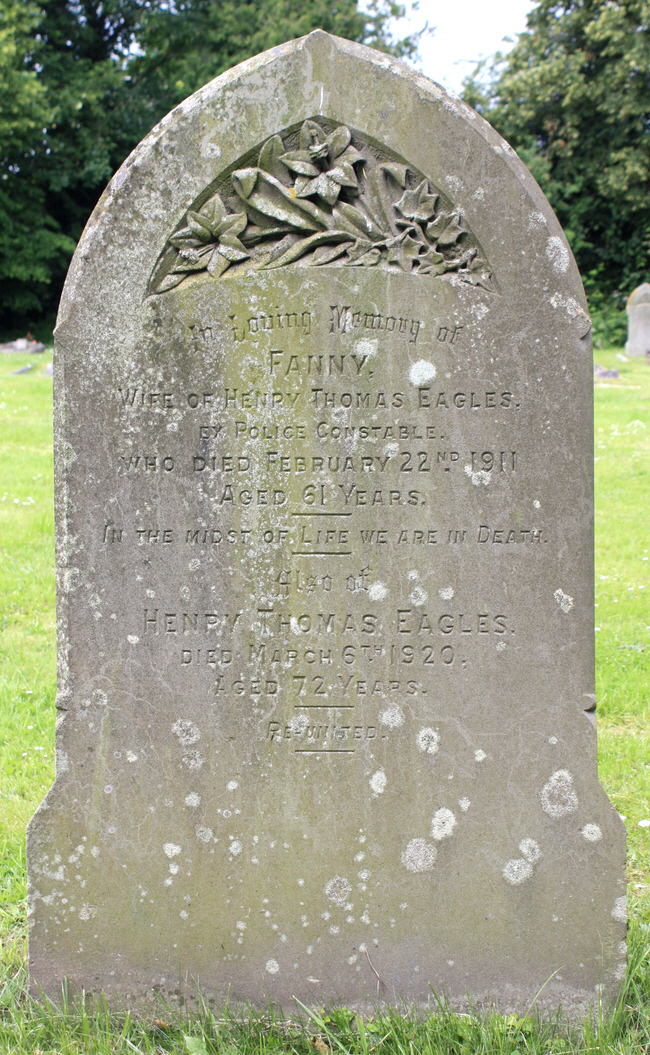 Henry Thomas Eagles was a Police Constable.
---
A sad story of multiple sibling deaths.
---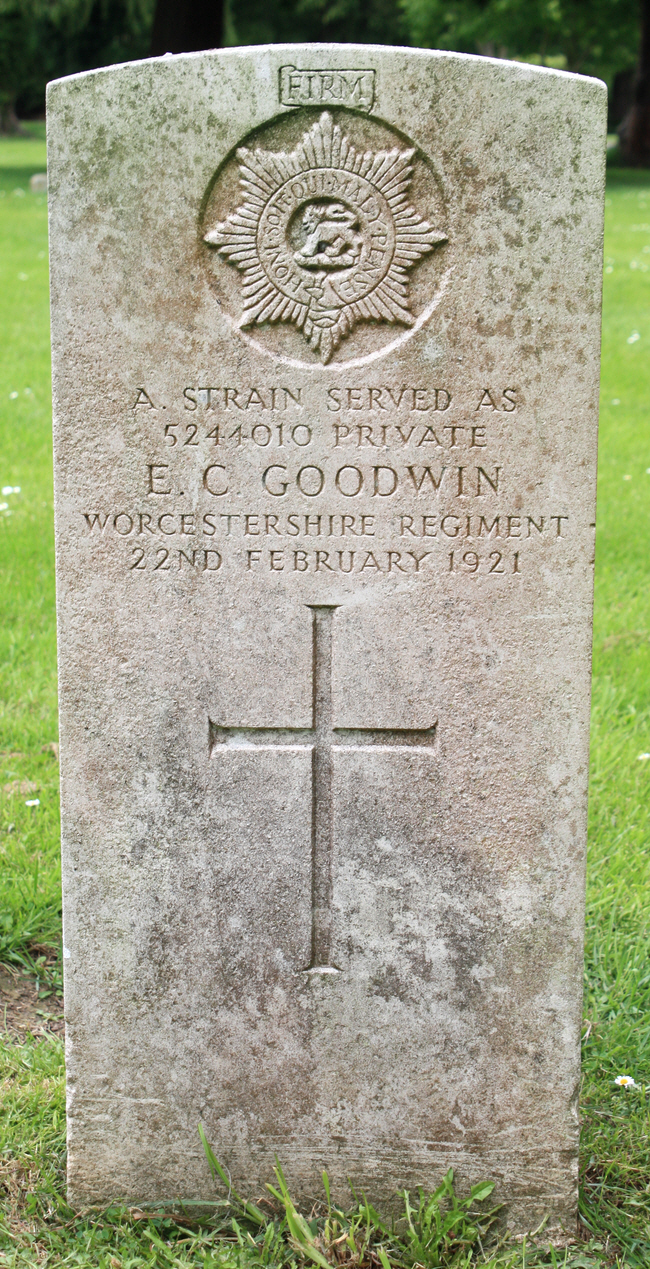 A war grave of a soldier in the Worcestershire Regiment who served under an alias.
---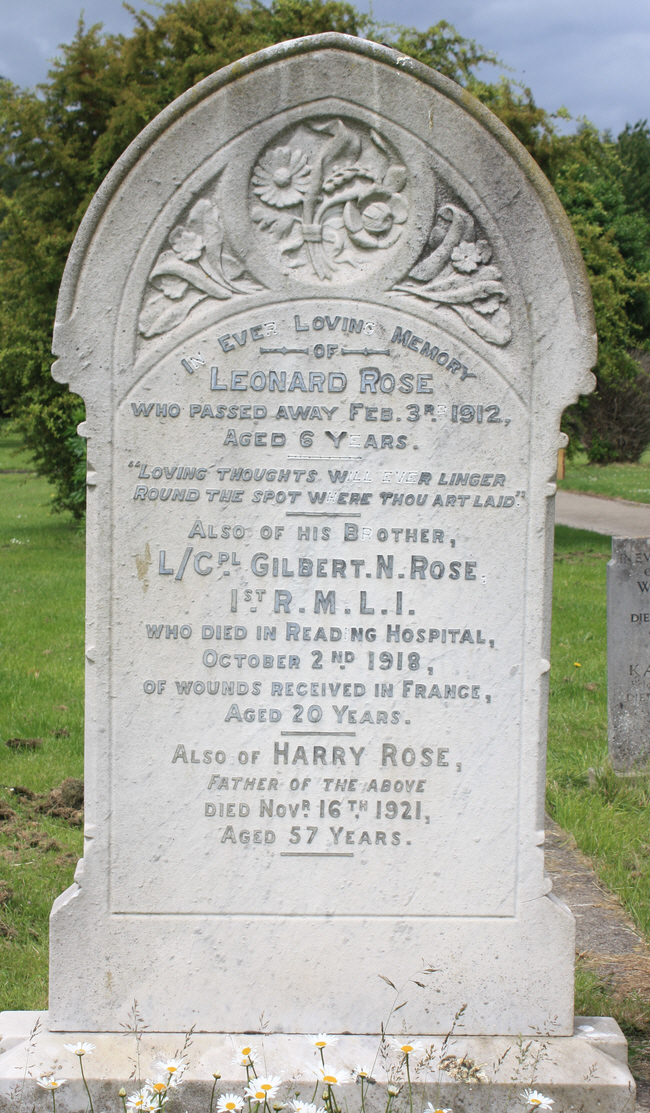 Gilbert Rose was wounded in France and was then evacuated to Reading Hospital where he died.
---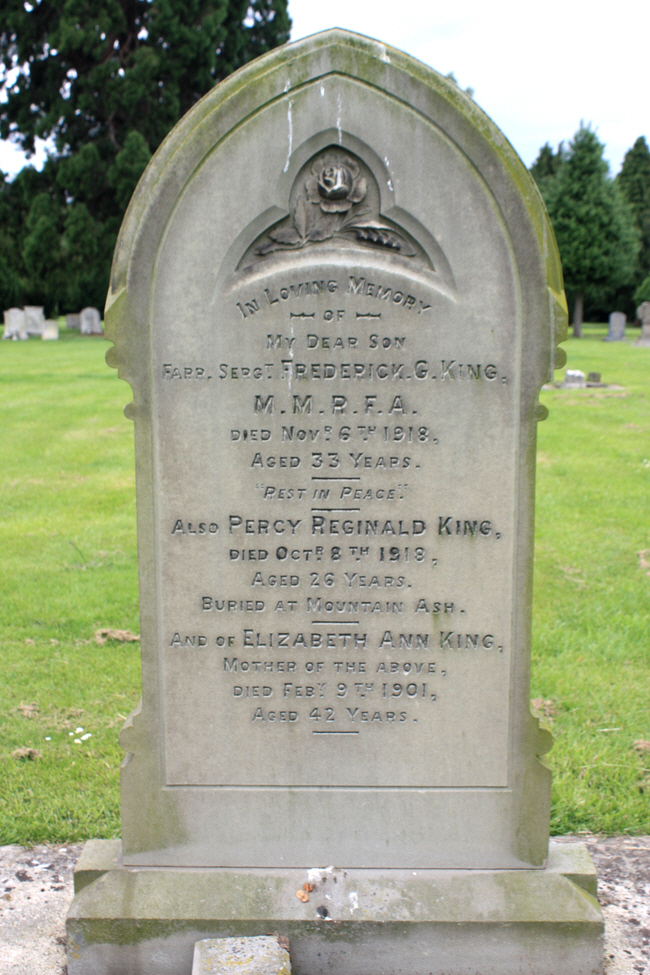 Frederick King was a Farrier Sergeant.
---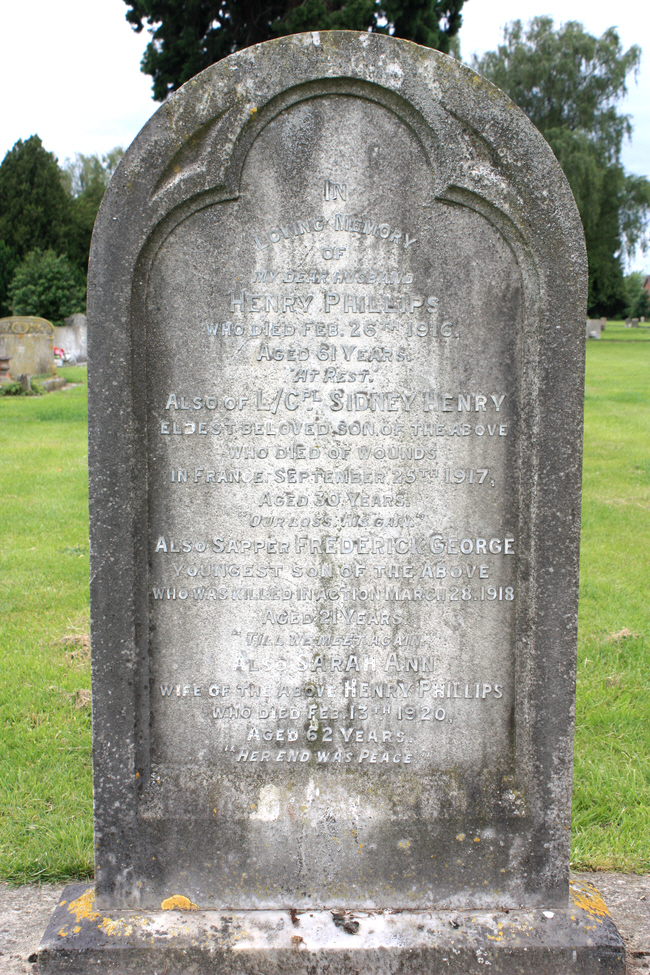 Two brothers who died on Active Service in September 1917 and March 1918.
---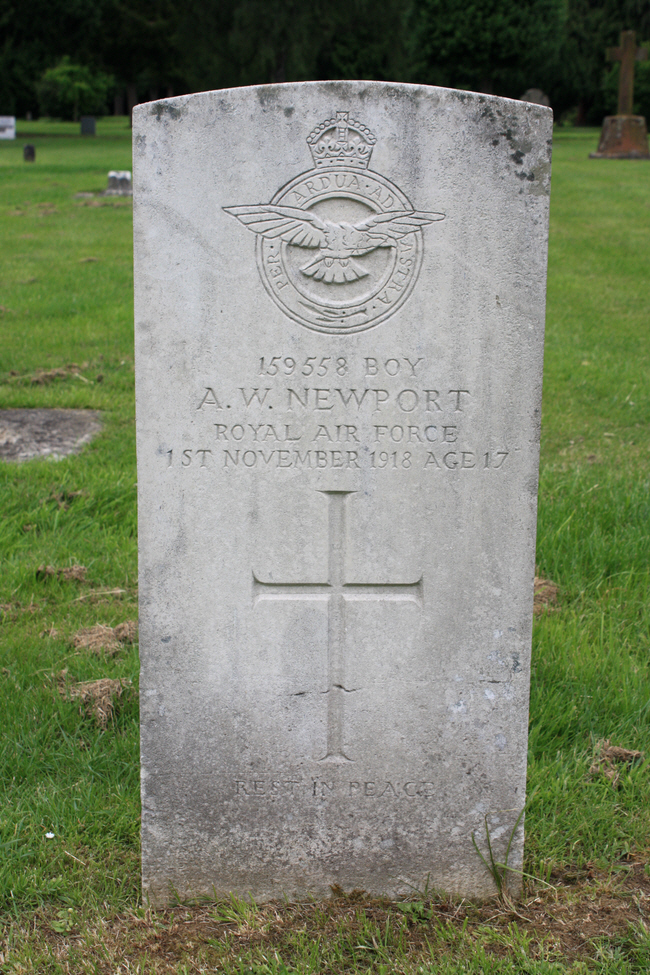 A. W. Newport served in the Royal Air Force in the rank of "Boy".
---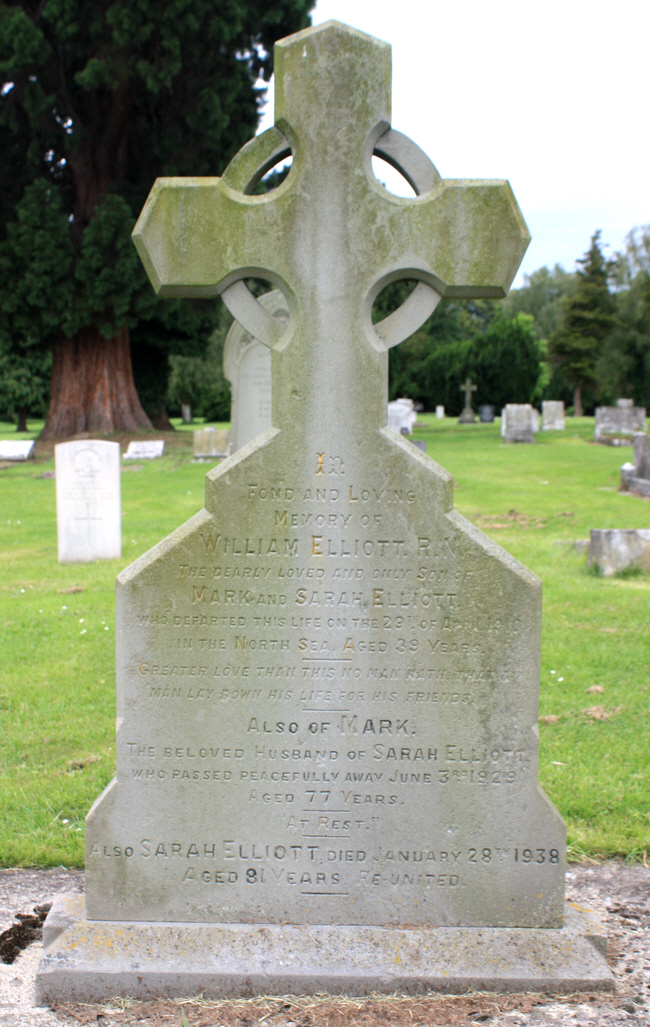 William Elliott died in the North Sea trying to save a colleague.
---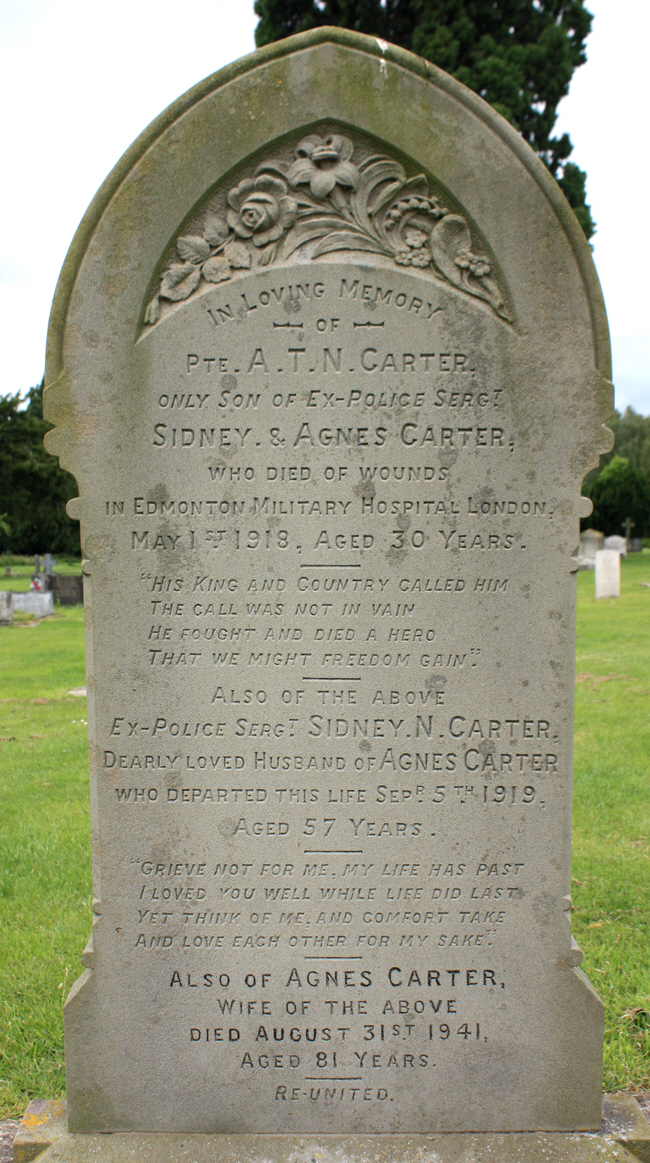 Sidney and Agnes Carter lost their only son - he died of wounds at the Edmonton Military Hospital, London in 1918.
---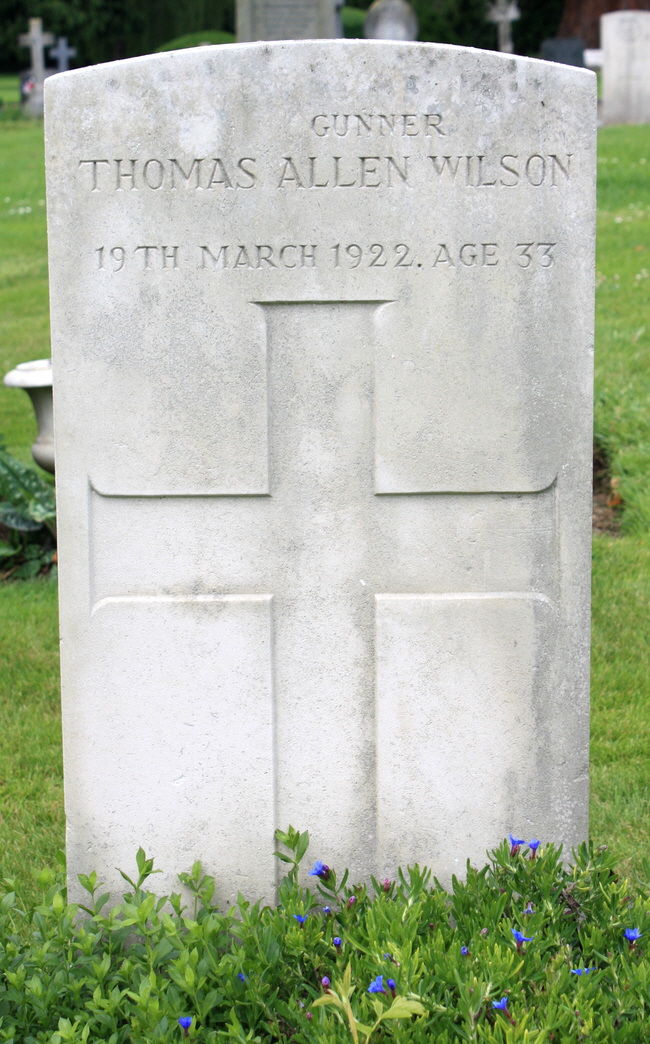 A very curious military grave - there is no unit badge and the text has been asymmetrically engraved.
---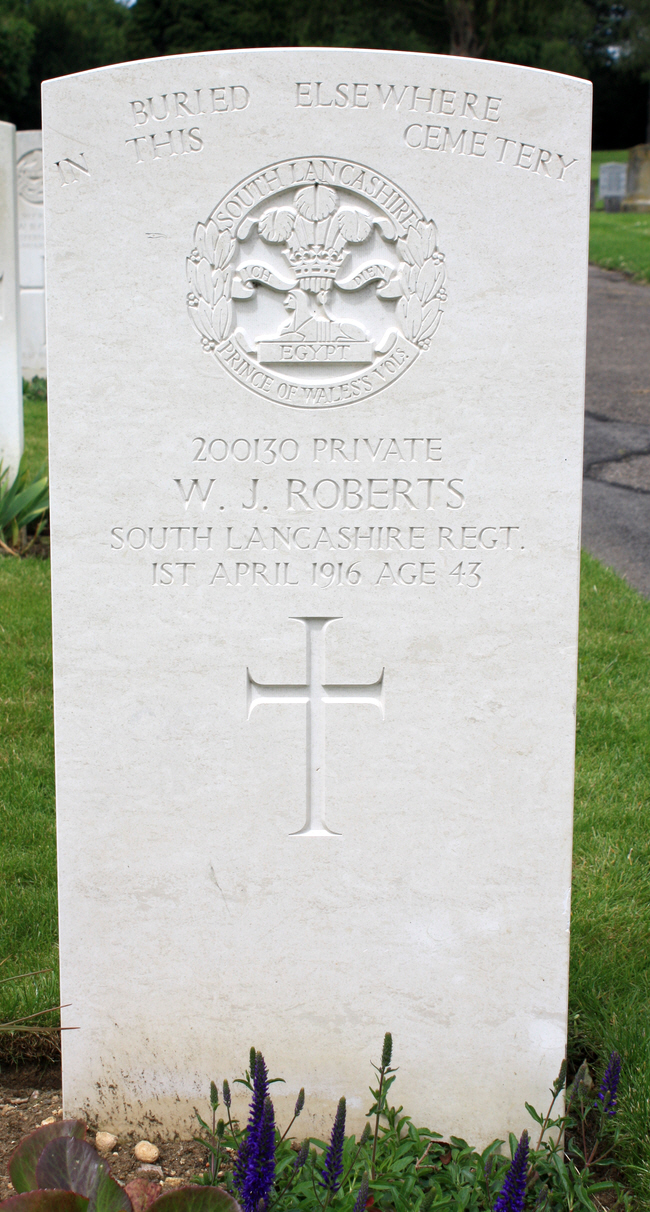 "Buried elsewhere in this cemetery".
---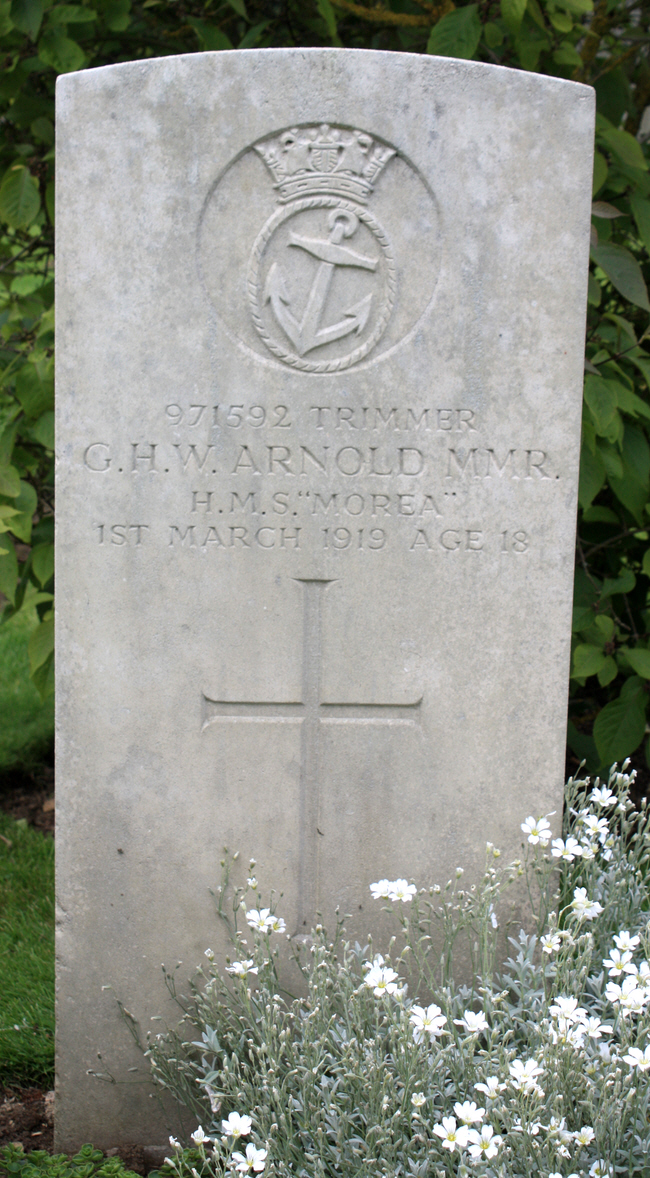 H.M.S. Morea was a commercial liner converted for use as an Armed Merchant Cruiser in the Royal Navy.
---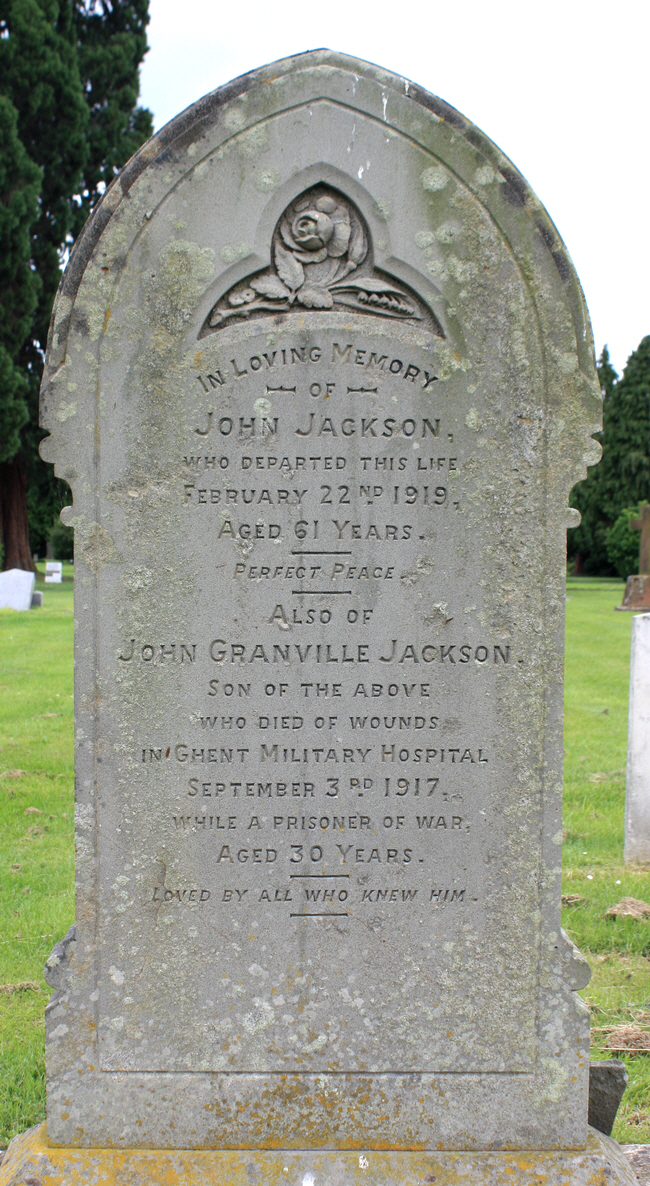 John Jackson died at the Ghent Military Hospital whilst a Prisoner of War.
---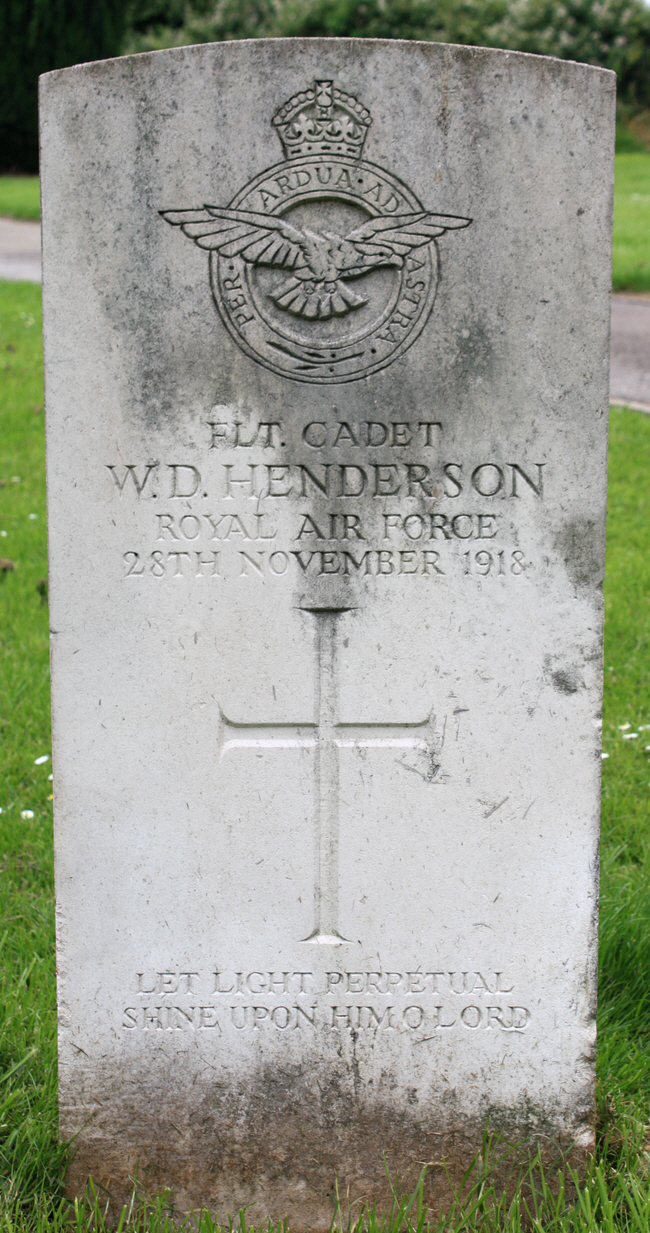 W. D. Henderson served in the Royal Air Force as a Flight Cadet.
---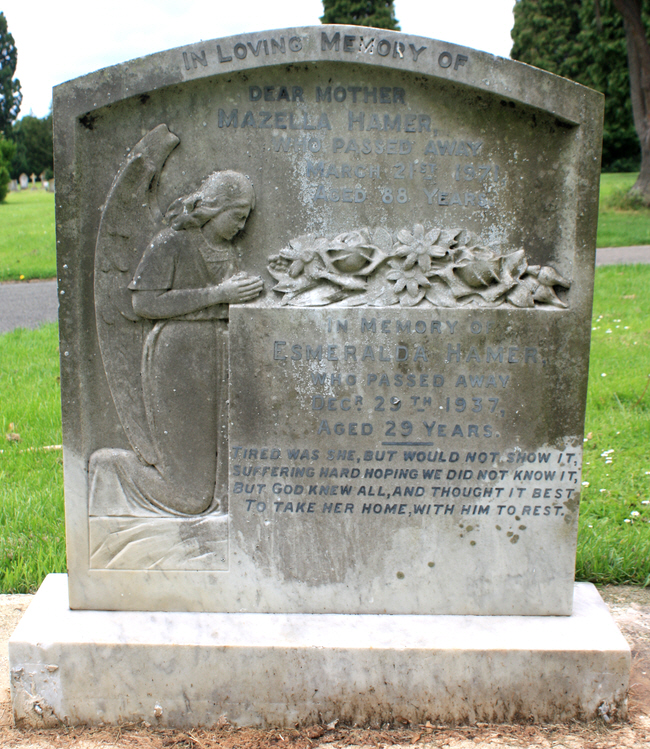 An unusual design showing an angel kneeling by the grave of the deceased.
---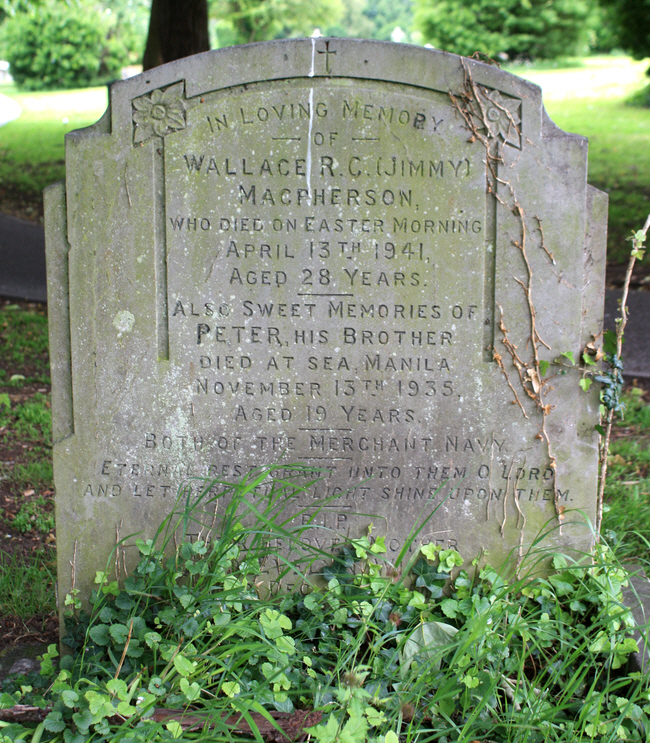 Wallace died on Easter Morning and his brother died at sea. Both were in the Merchant Navy.
---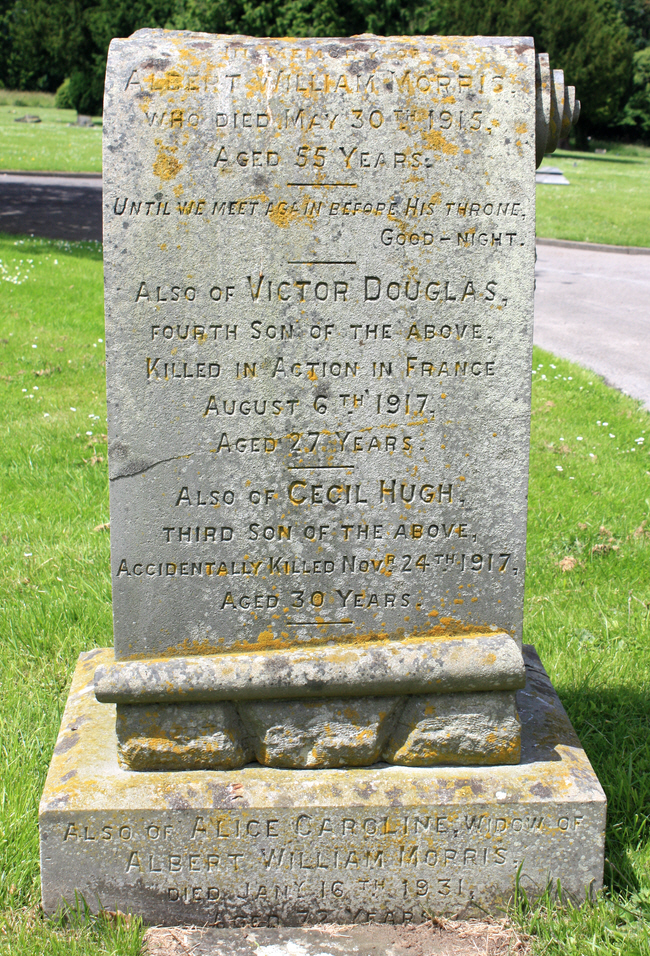 Albert Morris lost two of his sons to violent deaths - in August and November 1917.
---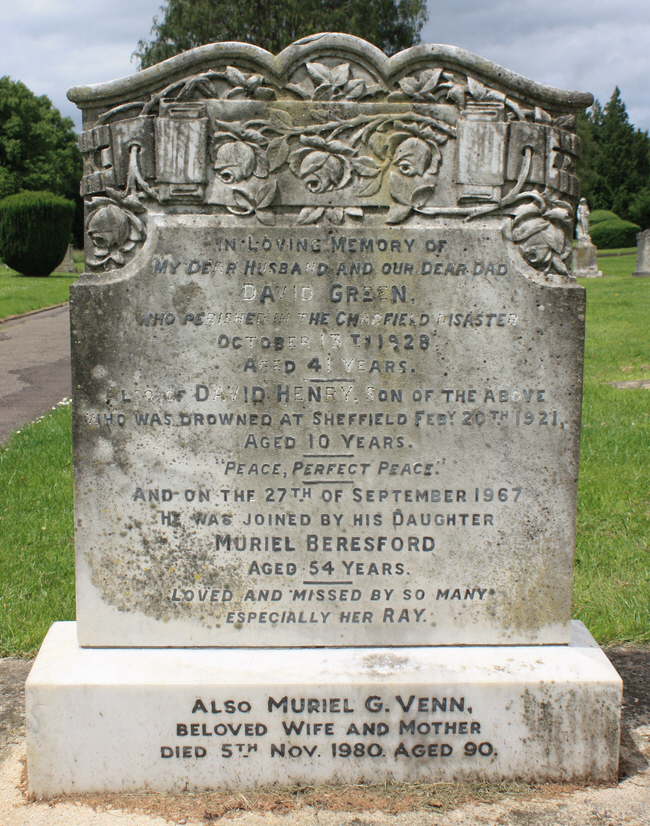 David Green died in the Charfield Railway Disaster in which 16 people died in October 1928 having lost his son "Drowned at Sheffield" aged 10.
---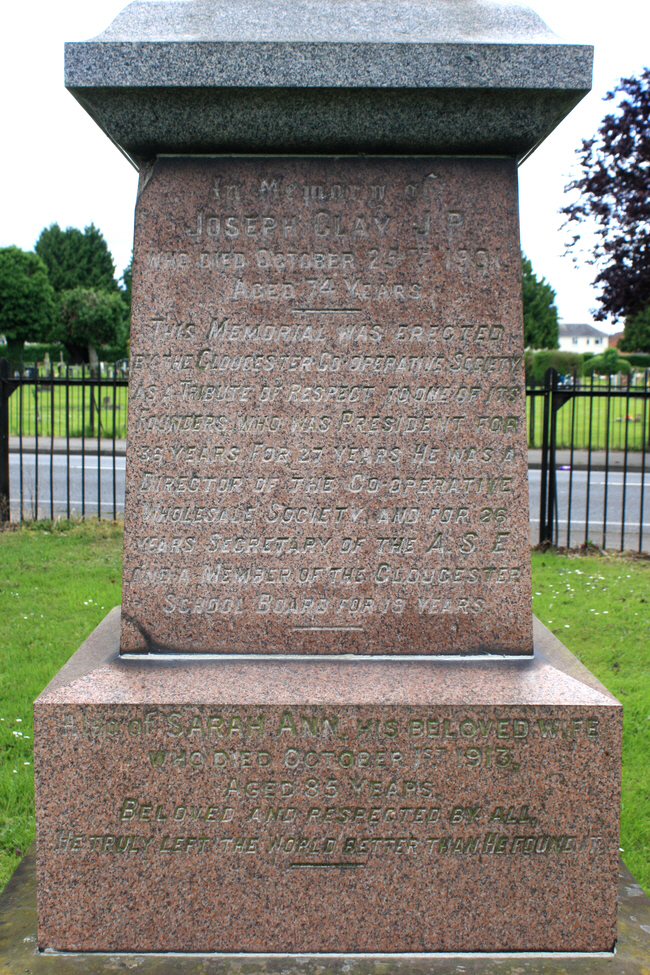 A lifetime of service to the community is described on Joseph's memorial.
---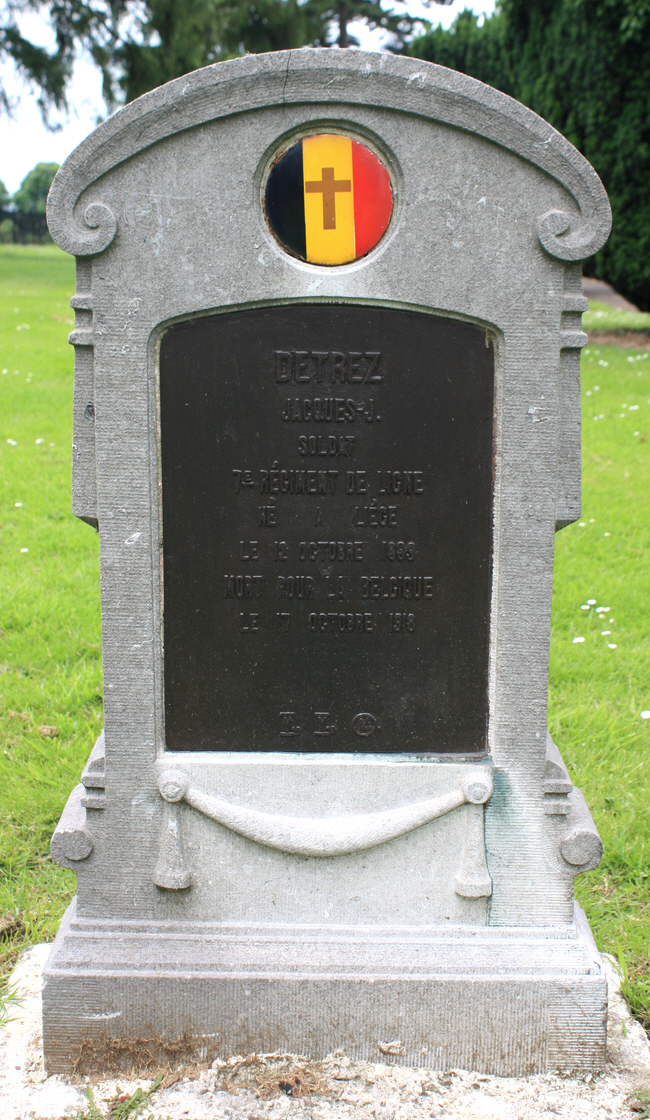 How did a Belgian soldier come to be buried in Gloucester?
---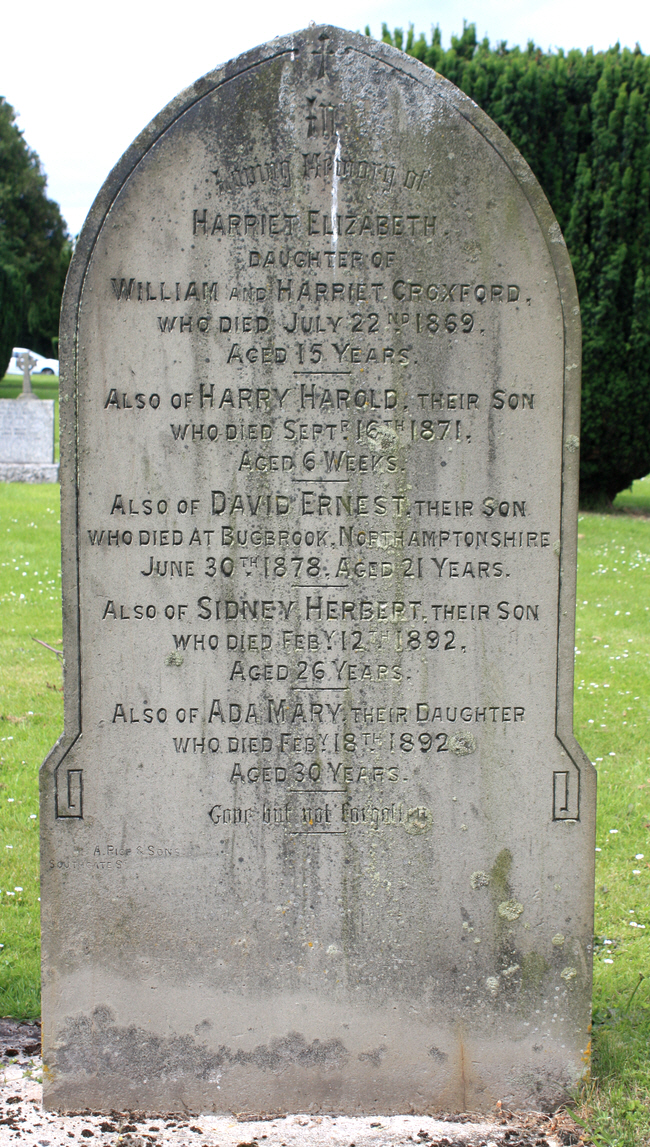 William and Harriet Croxford lost 5 children - aged 6 weeks and 15, 21, 26 and 30 years.
---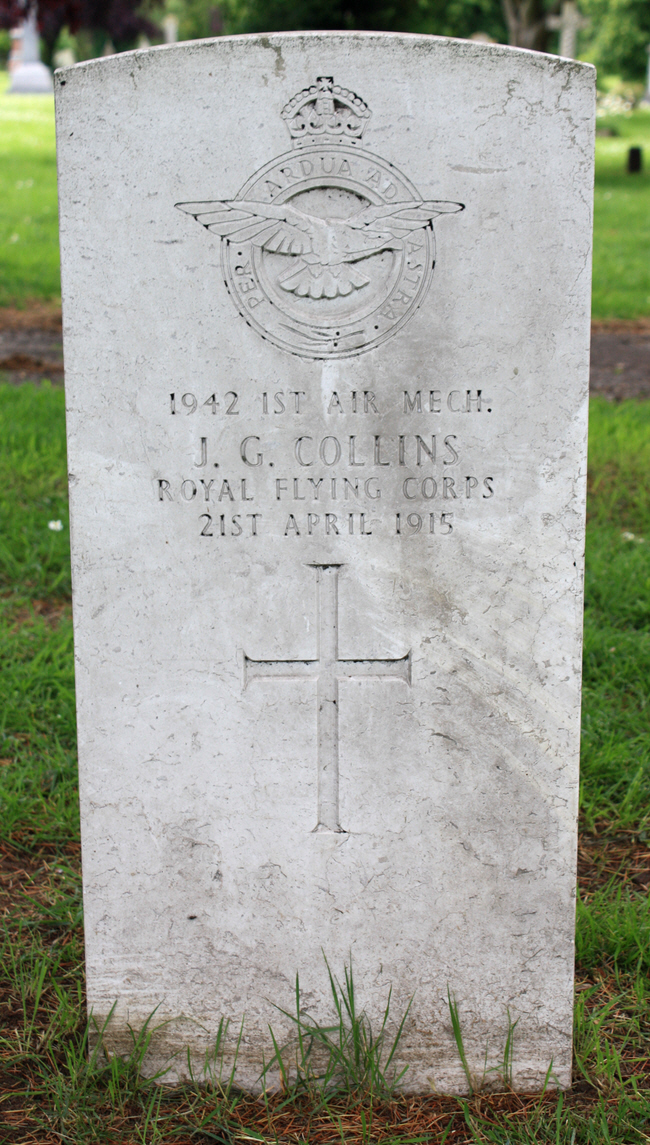 J. G. Collins served in the Royal Flying Corps as an Air Mechanic.
---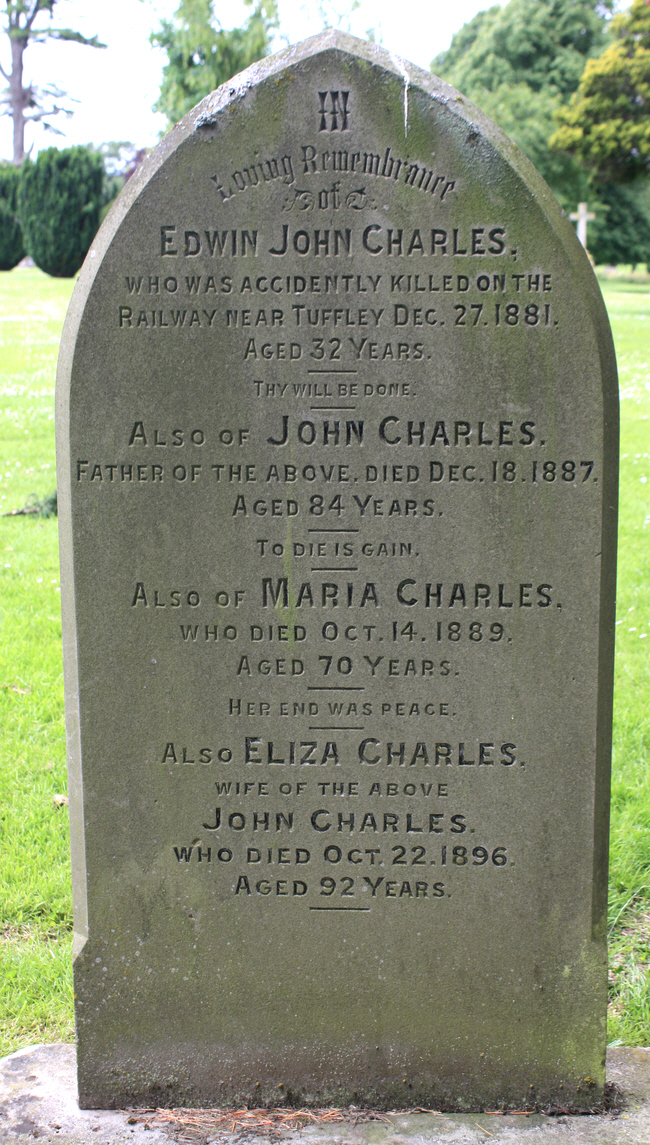 Can you see the spelling mistake in this memorial to Edwin who was killed on the railway?
---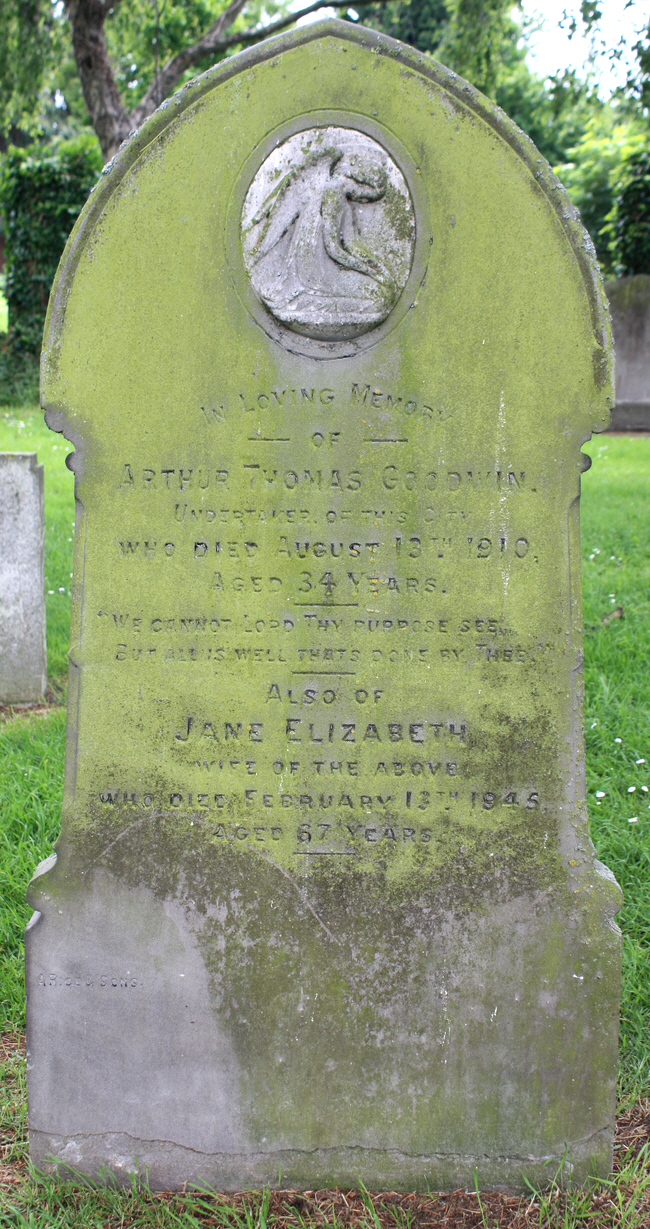 Arthur Goodwin was an Undertaker.
---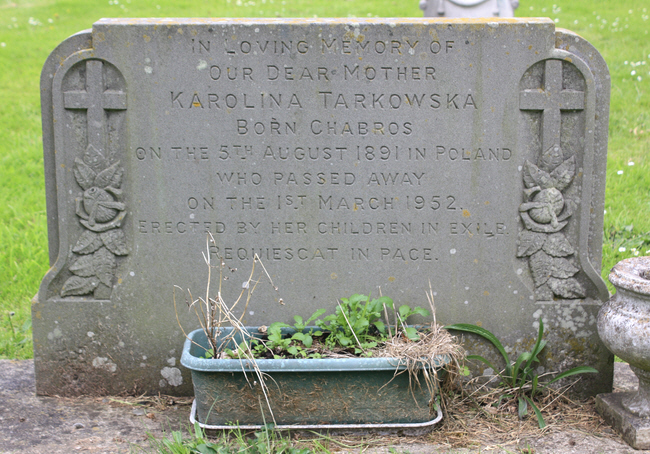 "Erected by her children in exile".
---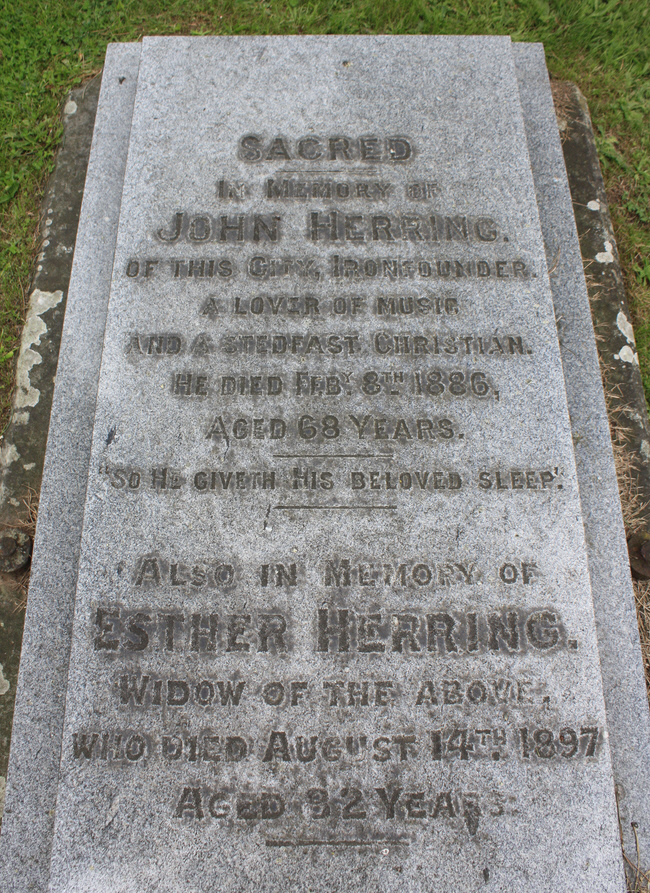 John Herring was an Ironfounder.
---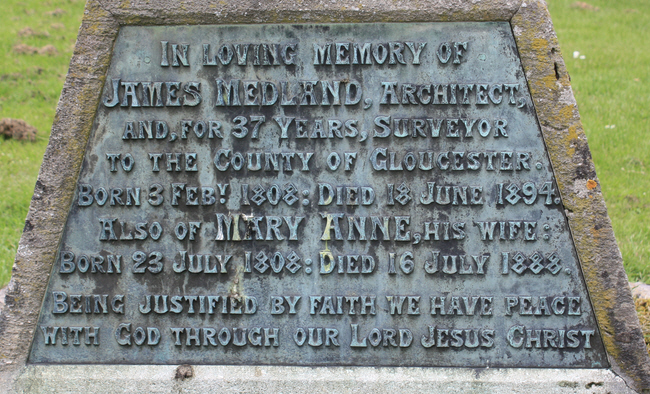 James Medland was an Architect and, for 37 years, a County Surveyor for Gloucestershire.
---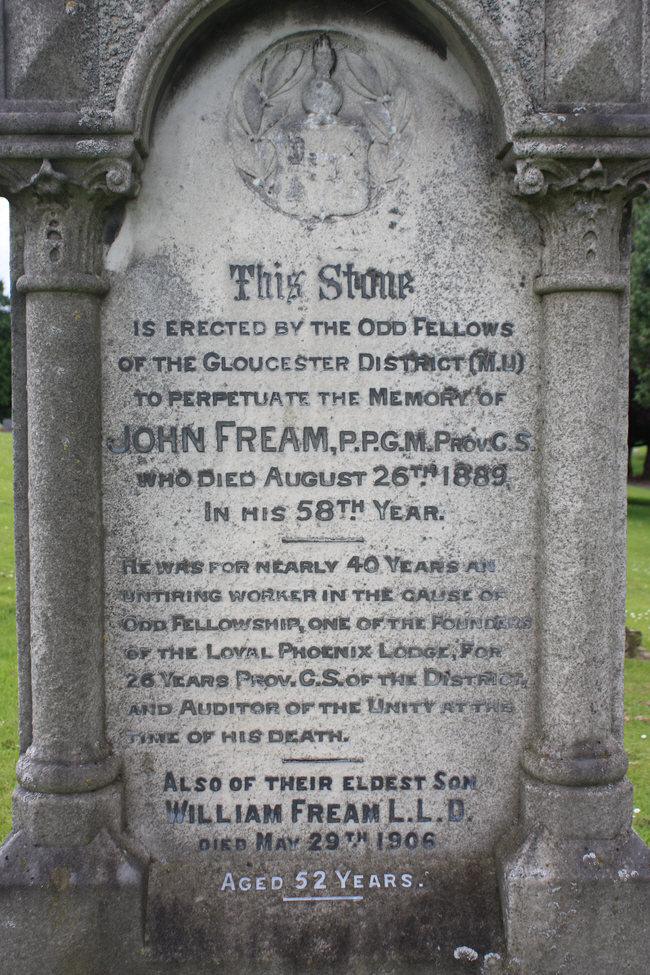 John Fream was a member of the Odd Fellows for 40 years.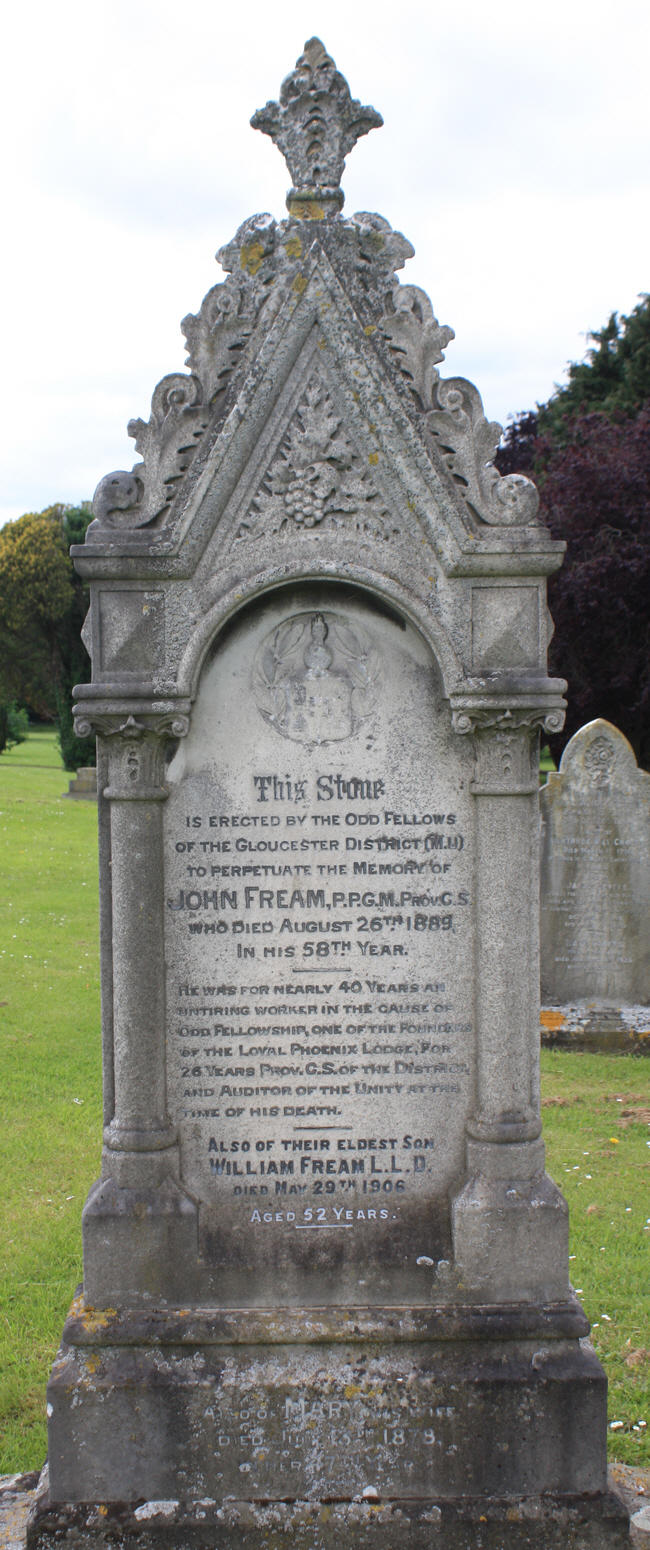 ---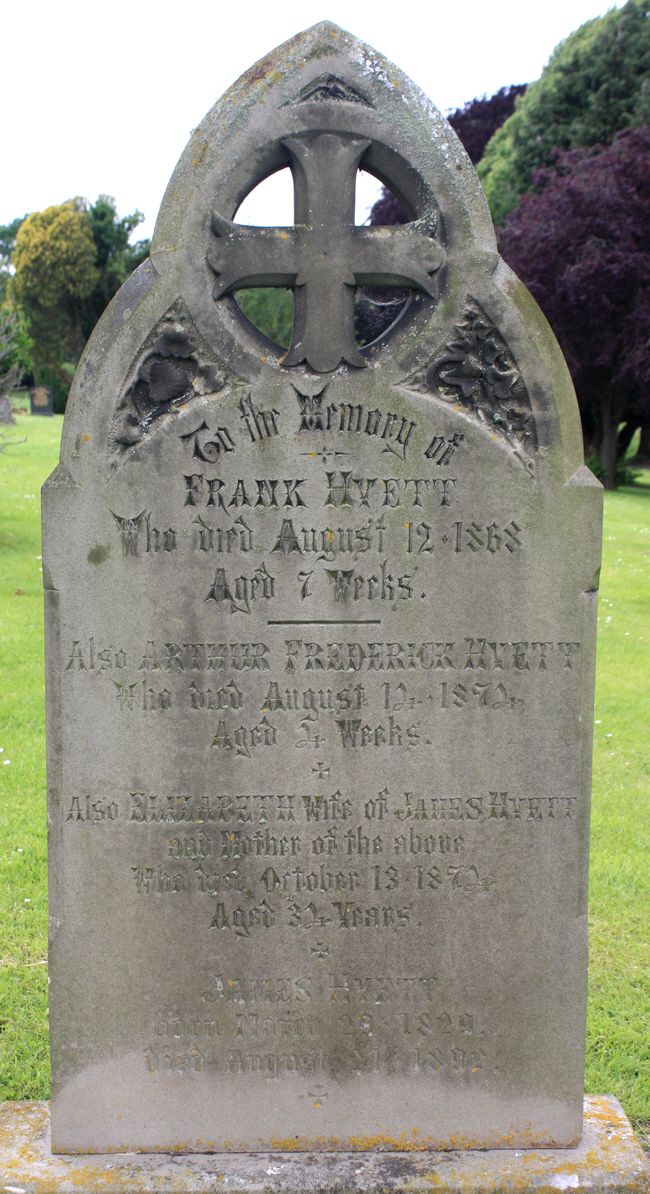 Arthur died aged 4 weeks and his Mother died two months later.
---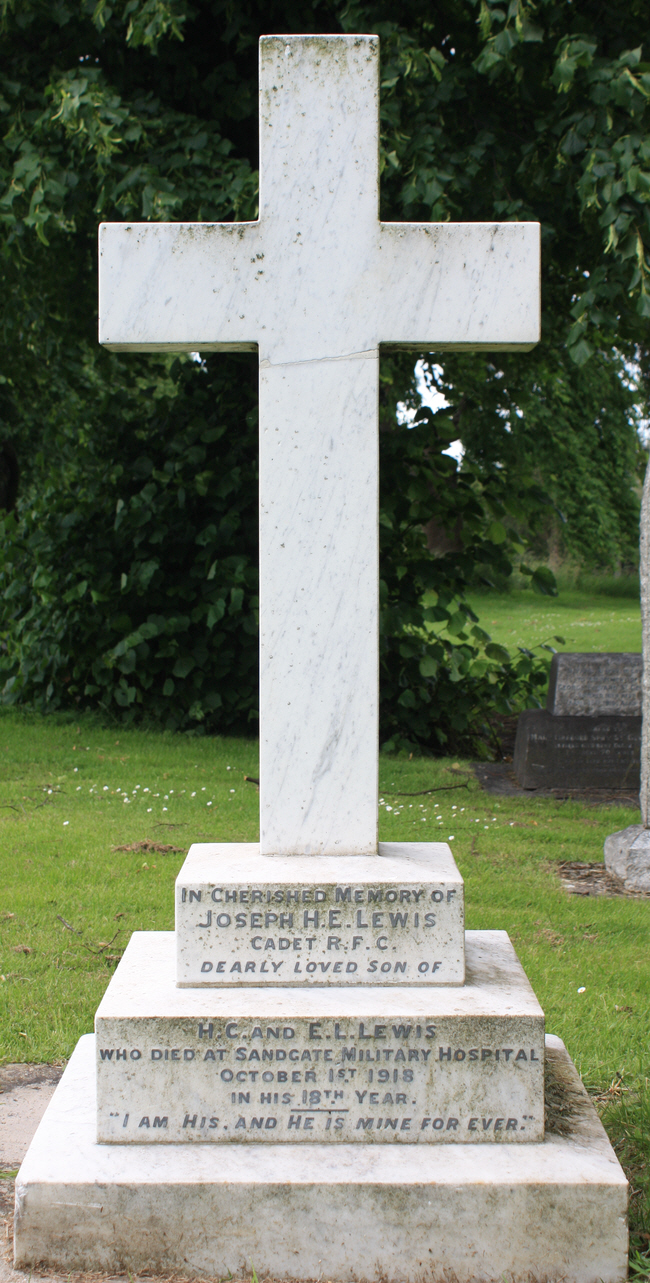 Joseph Lewis was a Cadet in the Royal Flying Corps. He died at the Sandgate MIlitary Hospital aged 17.
---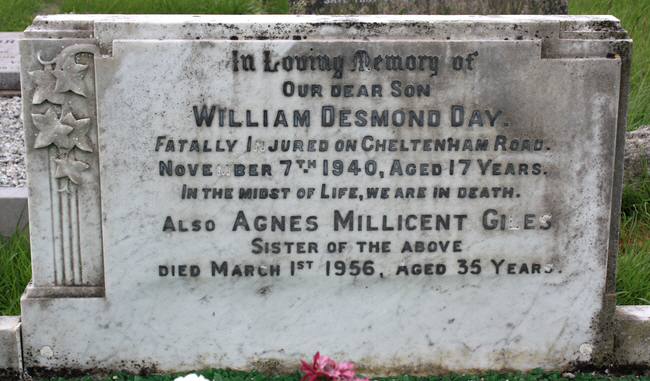 William Day was "fatally injured on Cheltenham Road" aged 17.
---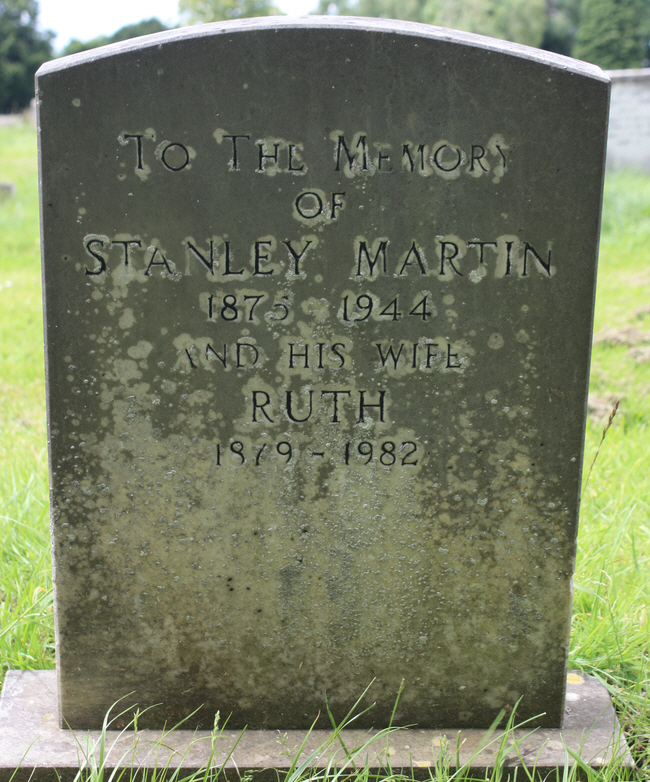 Aged 102.
---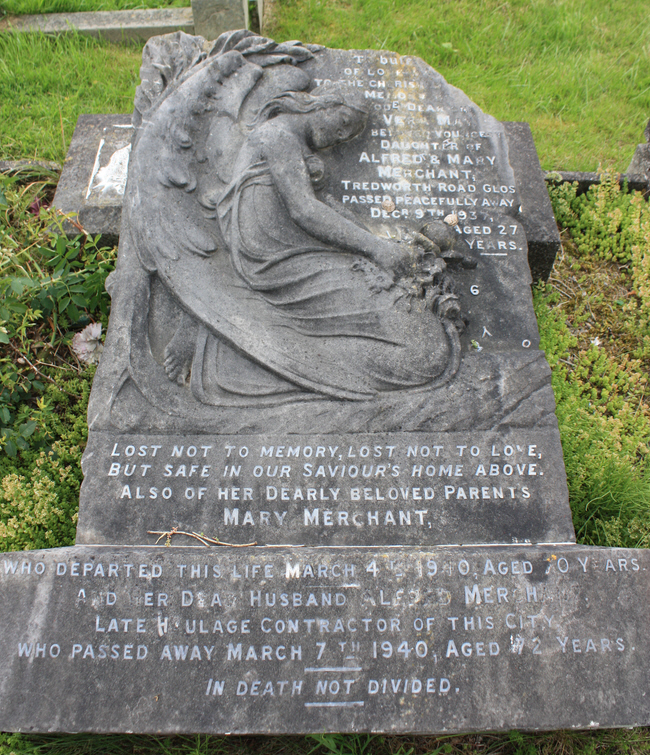 Alfred was a Haulage Contractor.
---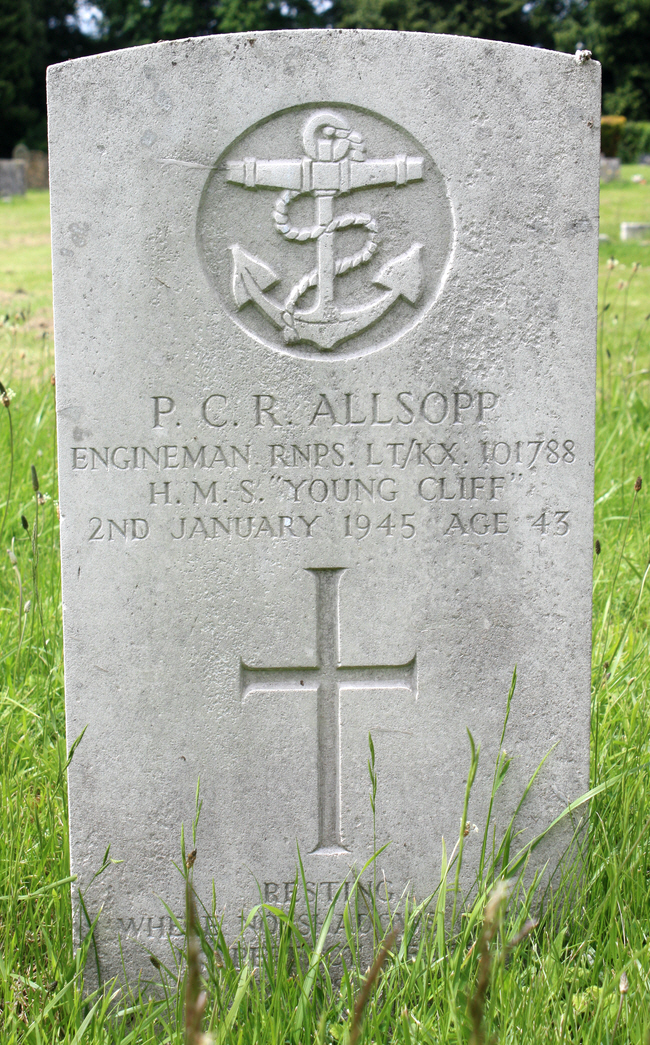 HMS Young Cliff was a Minesweeper and Recovery ship.
---
Monica Pearson served at an airfield in Shropshire.
---
William was a Submariner.
---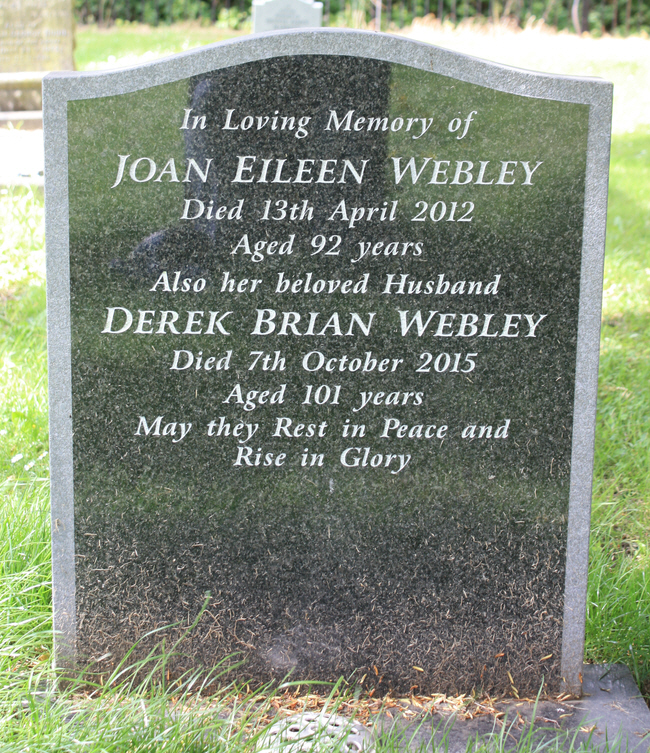 Aged 101.
---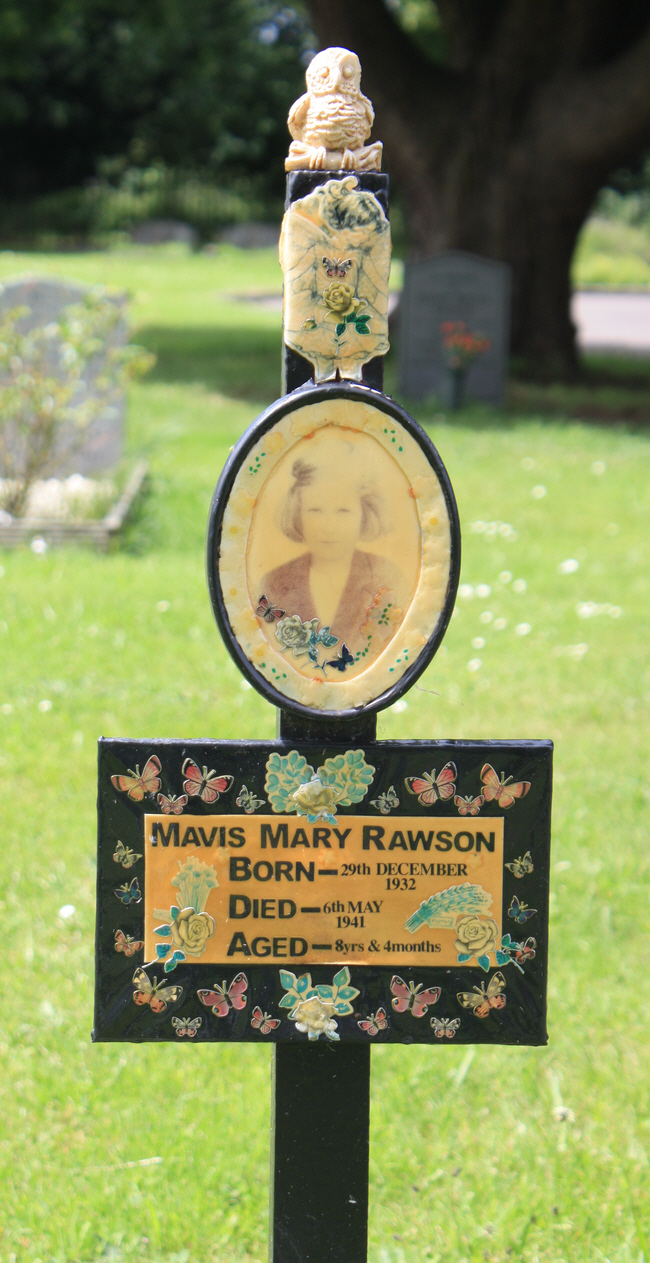 This unusual design is, presumably, a fairly recent addition to the cemetery.
---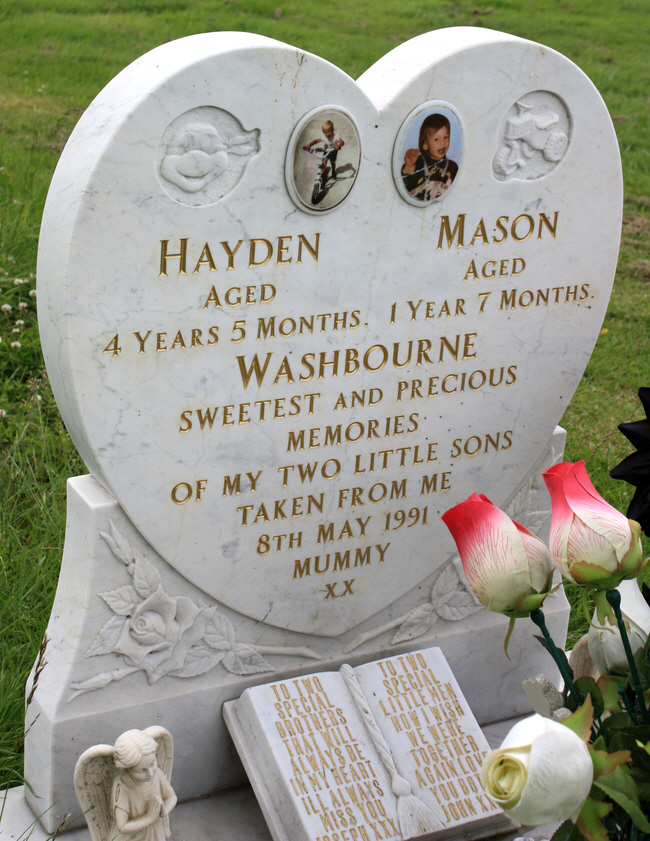 There must be a particularly poignant back story here.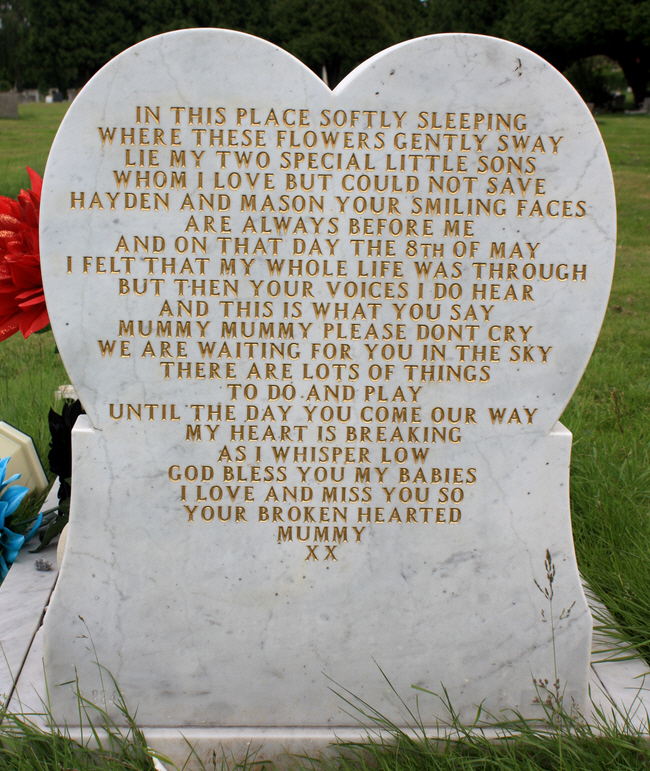 ---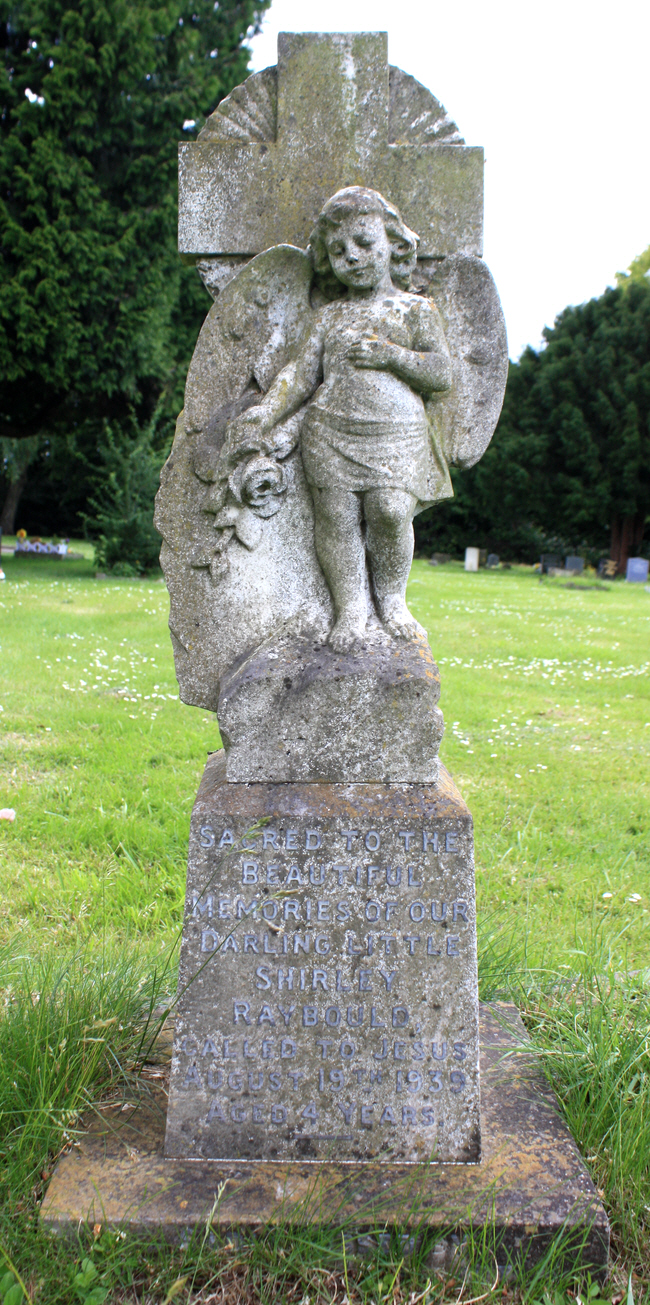 A charming statue to remember a young girl.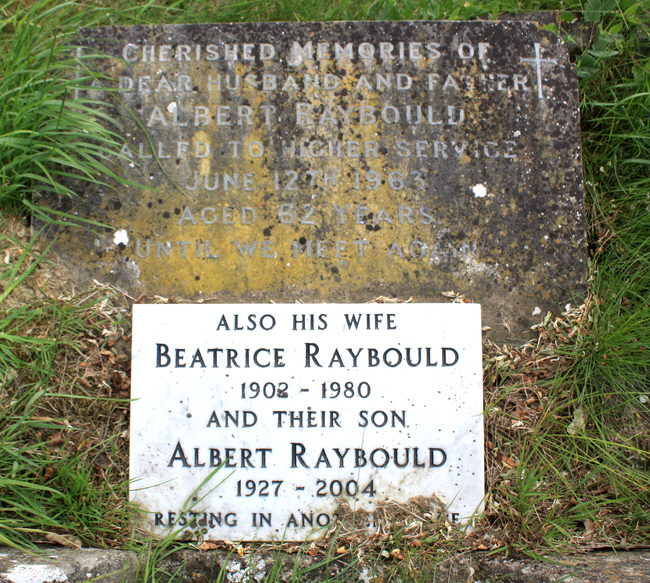 Claire used to be a Raybould so we always photograph Raybould graves.
---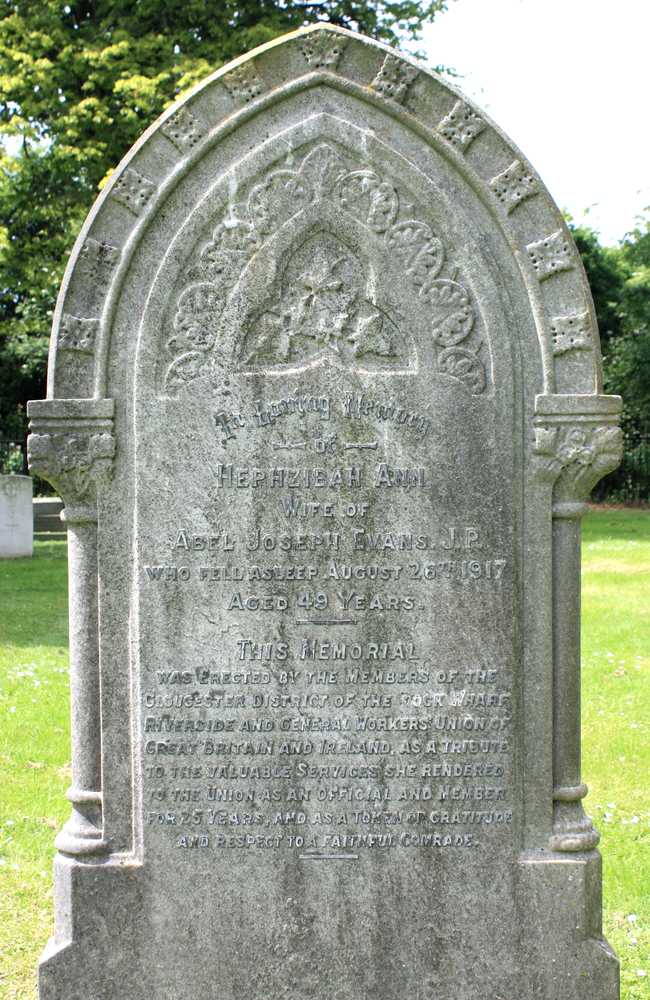 A lifetime of Trade Union activity by Hephzibah is reported on her memorial.
---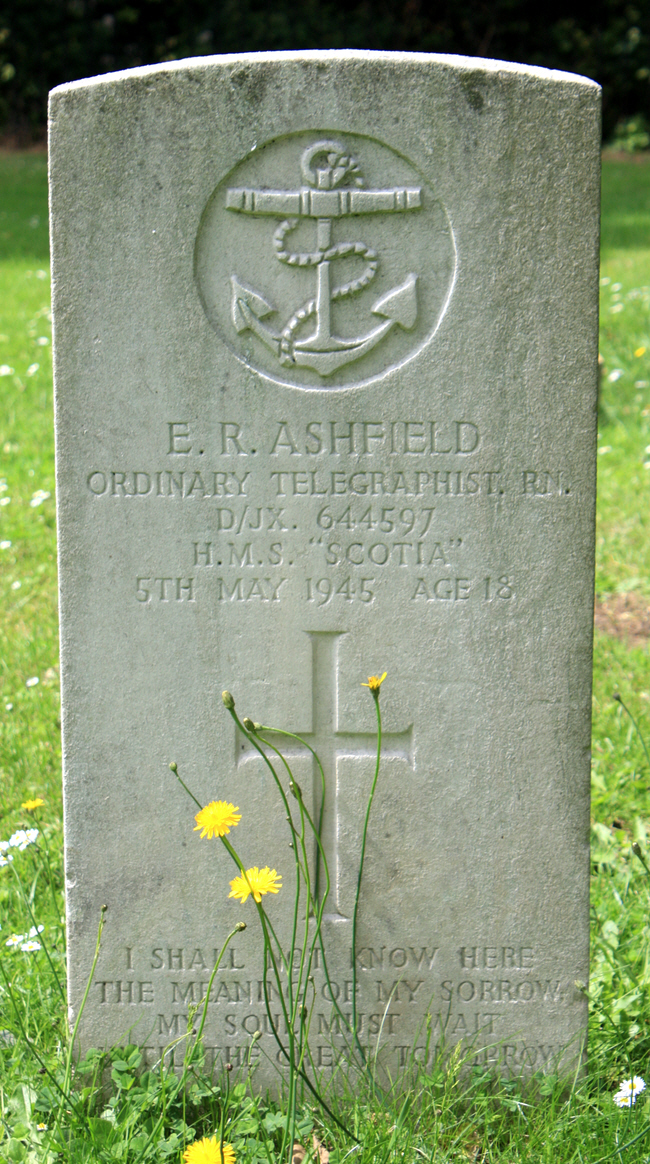 HMS Scotia was a Shore Establishment.
---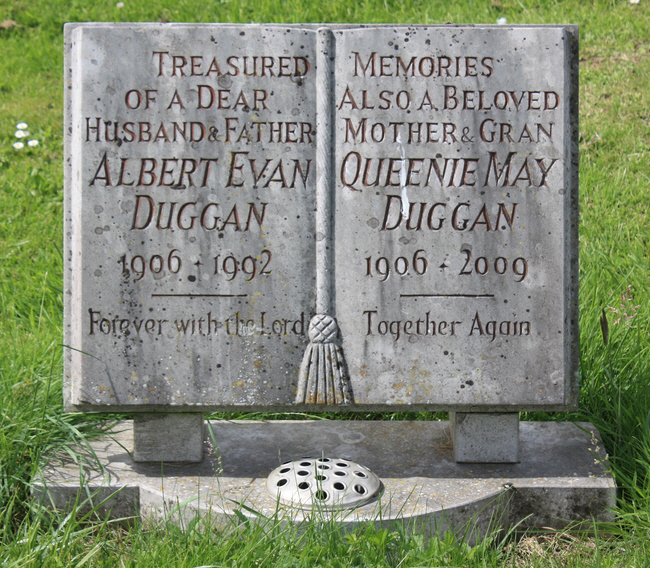 Aged 102.
---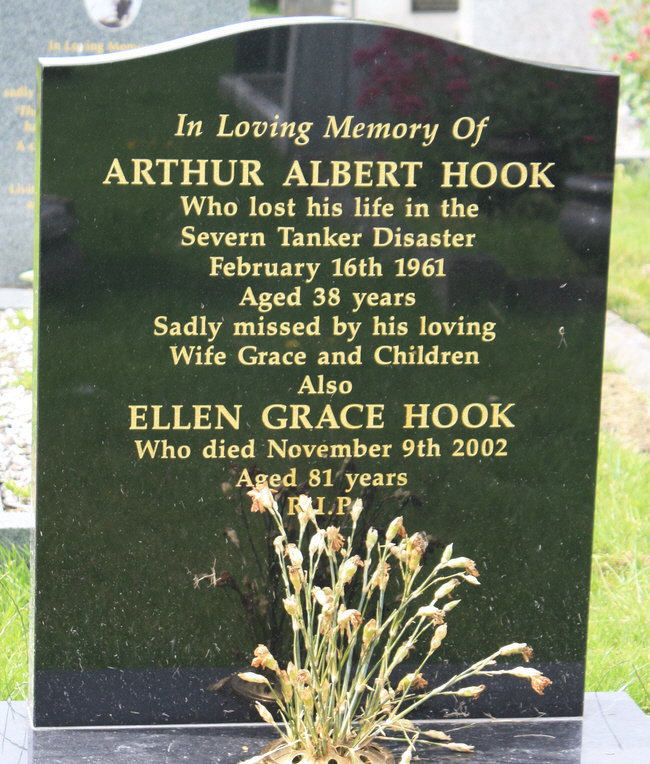 BP Explorer was loaded and bound for Sharpness from Swansea. As the loaded tanker barge made her way up the Severn Estuary she suddenly turned over. It was not until the following day that the tanker barge was seen bouncing her way, upside down, through the wrecked Severn Railway Bridge. Her crew of five men were killed.
---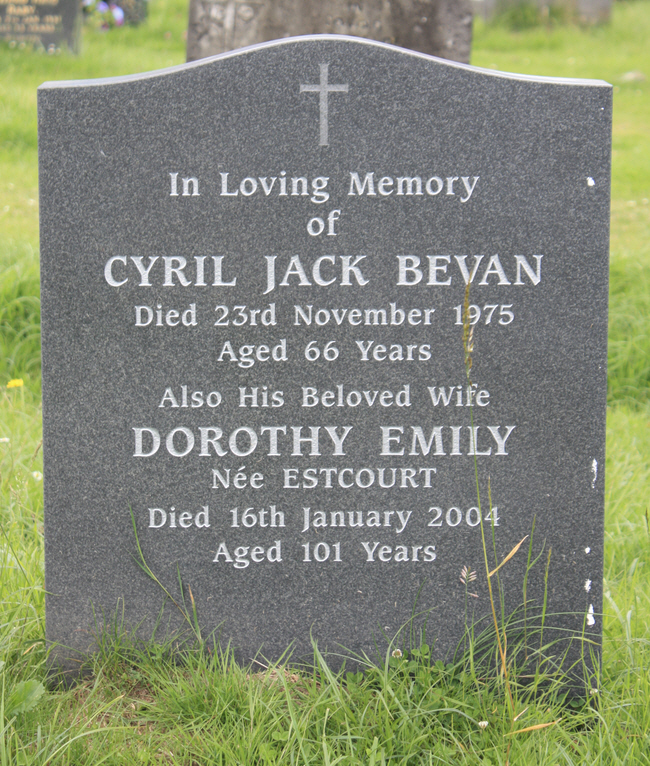 Aged 101.
---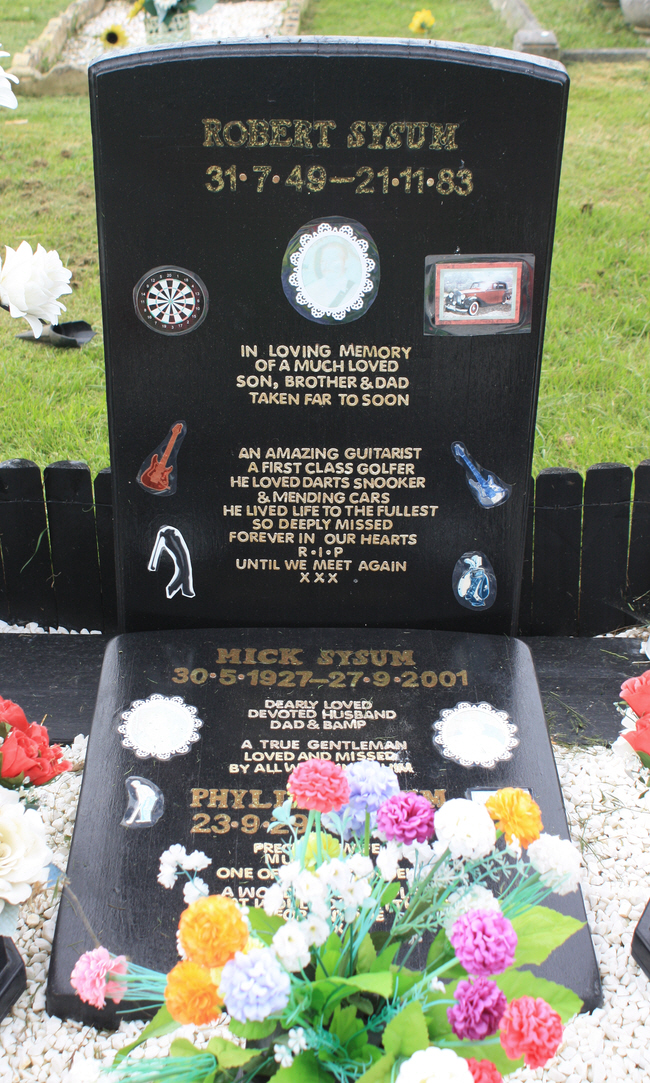 We particulary like to see highly personalised designs.
---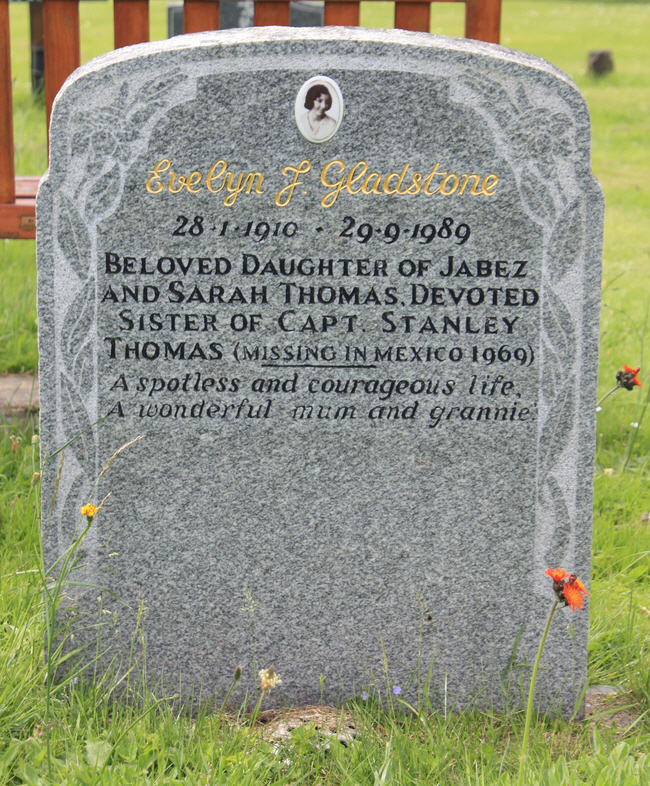 "Missing in Mexico 1969".
---
Claire Christine Nicholson and Martin Piers Nicholson - Ticklerton (Shropshire) and Daventry (Northhamptonshire), United Kingdom.
This page was last updated on June 12th 2017.