Martin Nicholson's Cemetery Project
St Giles, Goodrich, Herefordshire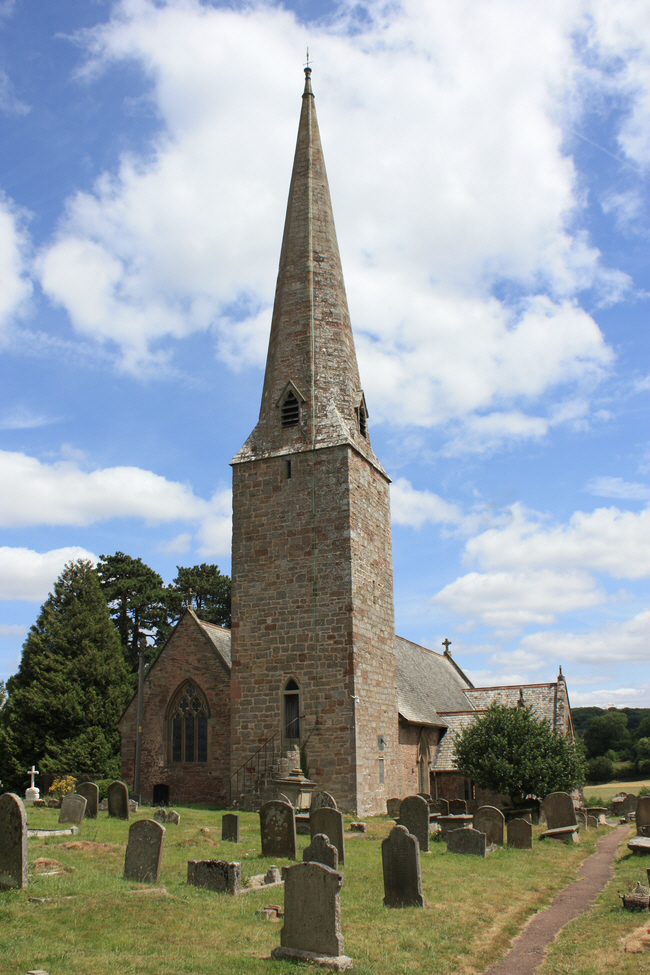 The core of the church is 13th century with the west tower, north aisle, south porch and chancel being somewhat later. Further alterations and restoration was carried out in the late 19th century.
---

We have seen a number of different versions of this poem - the mason had a major problem with the word "please".
---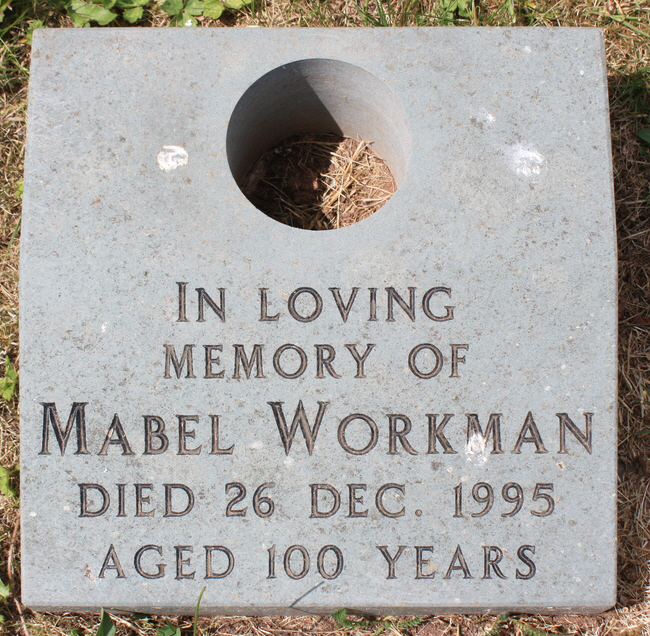 Aged 100.
---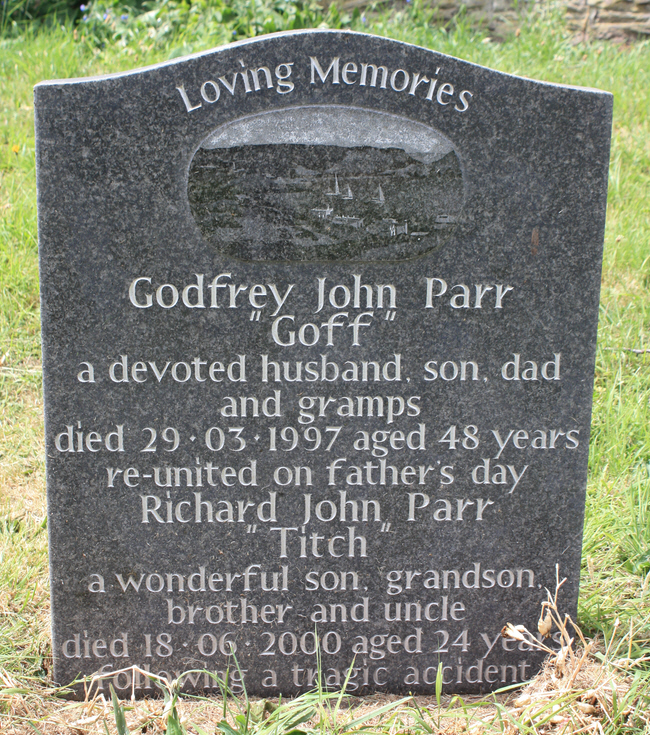 A father and son who both died "before their time".
---

"And how do you spell daughter?"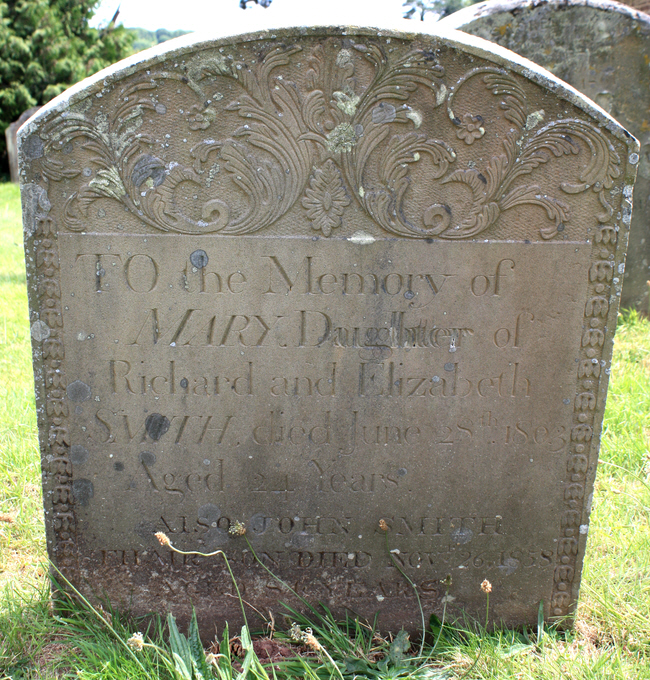 ---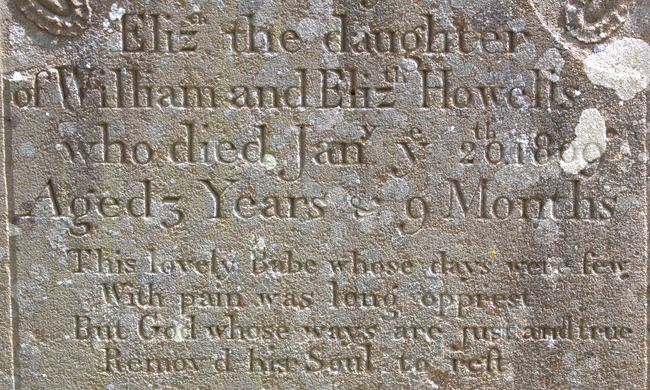 A poignant orbituary - not improved by the need to correct the gender of the child in the last line.
---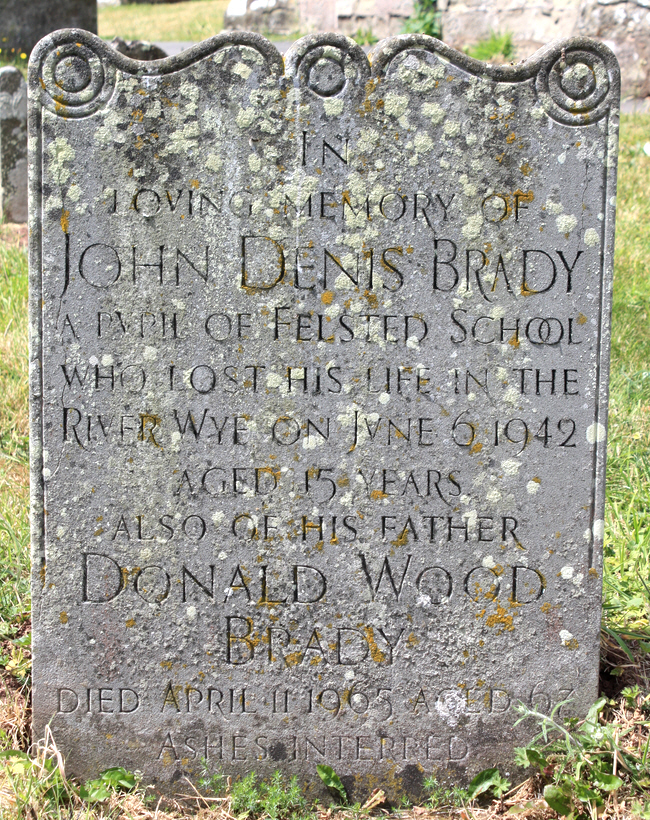 A pupil at Felsted School was drowned in the River Wye aged 15.
---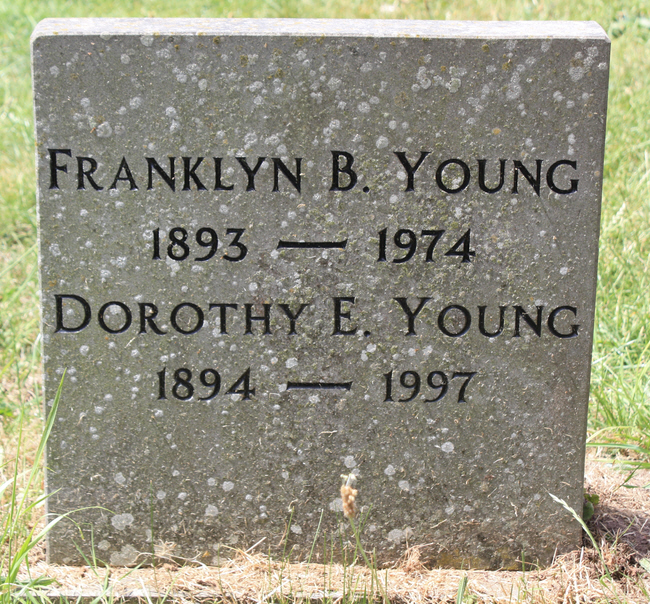 Aged 102.
---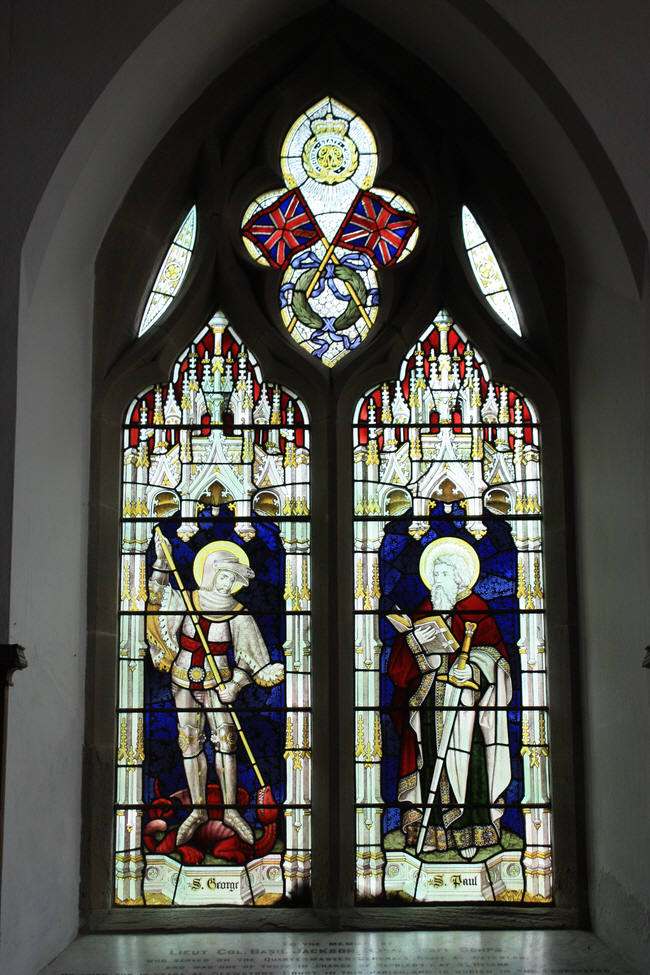 We loved this stained glass window, complete with a dragon.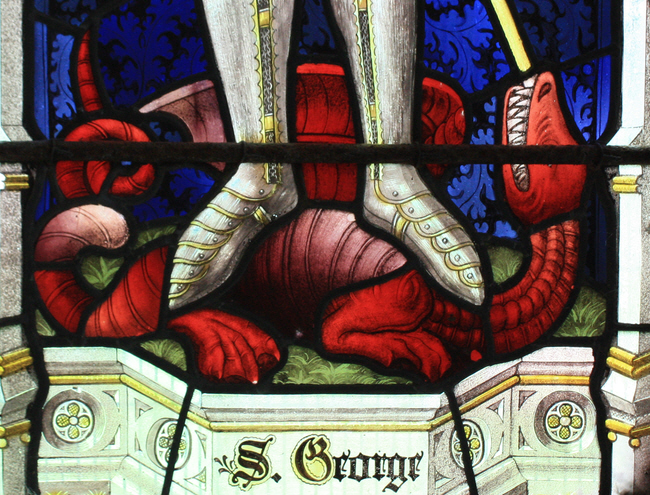 ---

Basil Jackson was one of those in charge of Napoleon during his captivity on St Helena.
---
This is the first time we have seen King Arthur and Sir Galahad depicted on a stained glass window.
---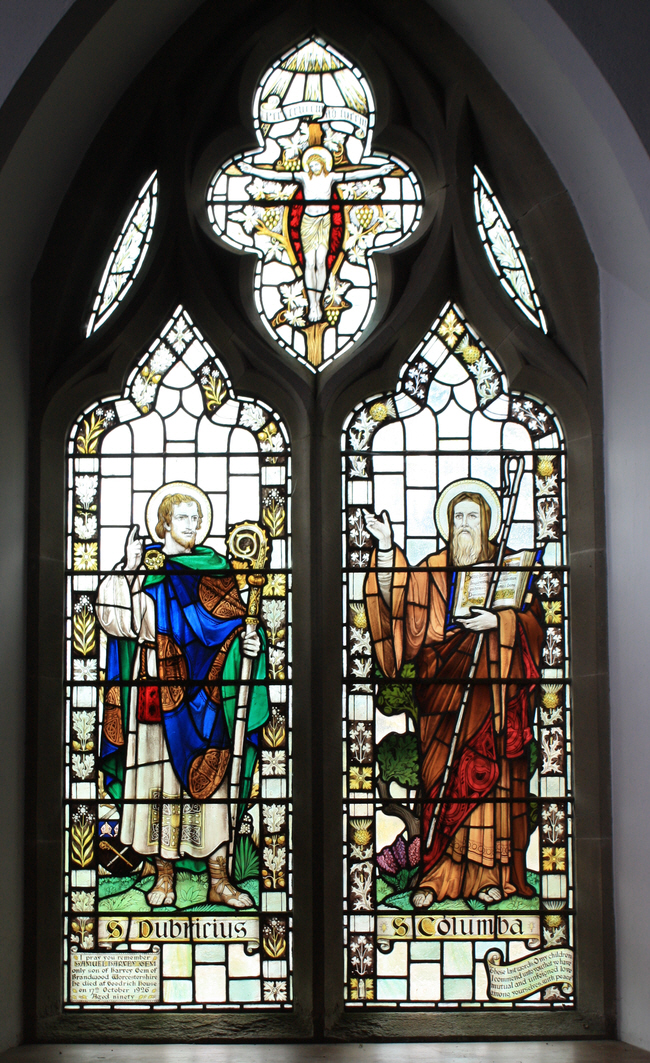 Saint Dubricius and Saint Columba.
---
Claire Christine Nicholson and Martin Piers Nicholson - Ticklerton (Shropshire) and Daventry (Northhamptonshire), United Kingdom.
This page was last updated on July 11th 2015.