Martin Nicholson's Cemetery Project
St Lawrence, Stretton Grandison, Herefordshire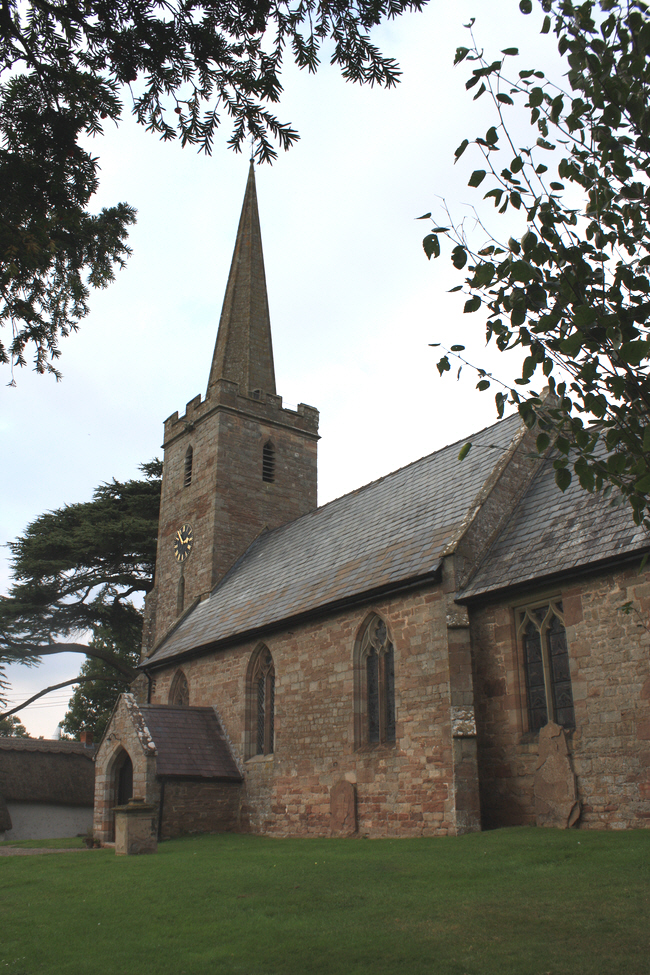 The church probably occupies the site of a former Saxon timbered building, which was rebuilt in Norman times of tufa and some stone. There is evidence of this early build in the first stage of the tower. It was rebuilt using local sandstone in the 14th century by the Grandison family, in the Decorated style.
---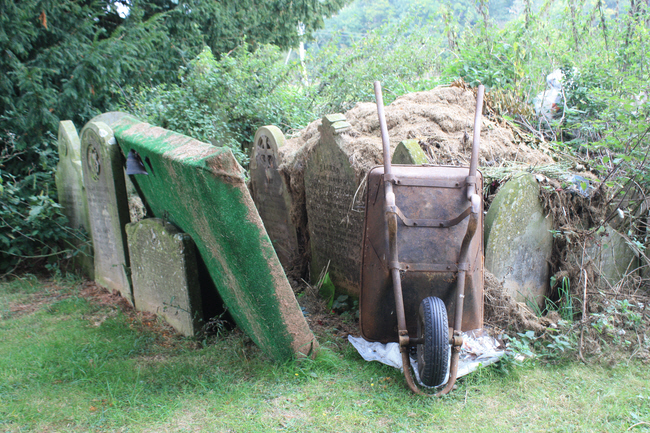 Against fierce opposition St Lawrence, Stretton Grandison has been awarded first prize in the "least respectful churchyard in Herefordshire" competition. The Bishop of Hereford has been informed of this cultural vandalism.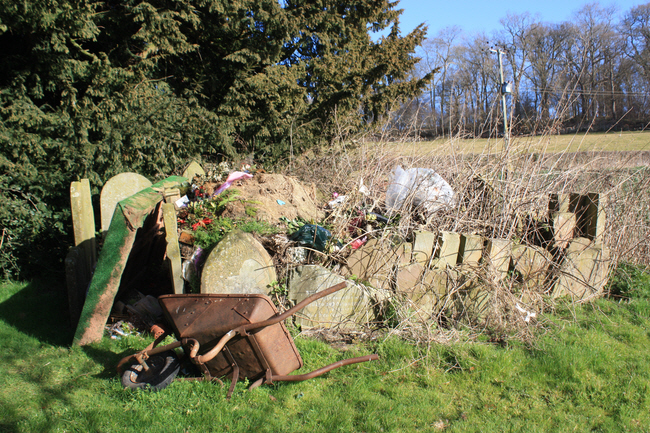 When we returned after 6 months in March 2015 this part of the graveyard looked even worse!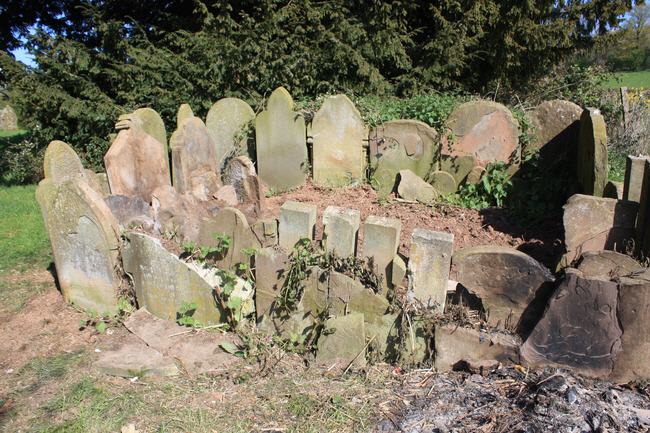 By April 2015 the problem had been resolved - a victory for "people power".
---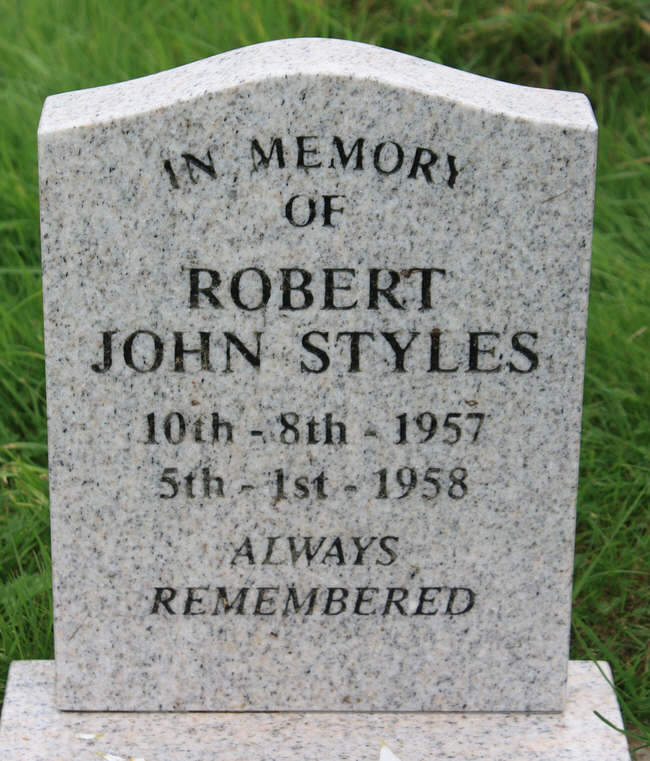 The dates of both birth and death are ambiguous.
---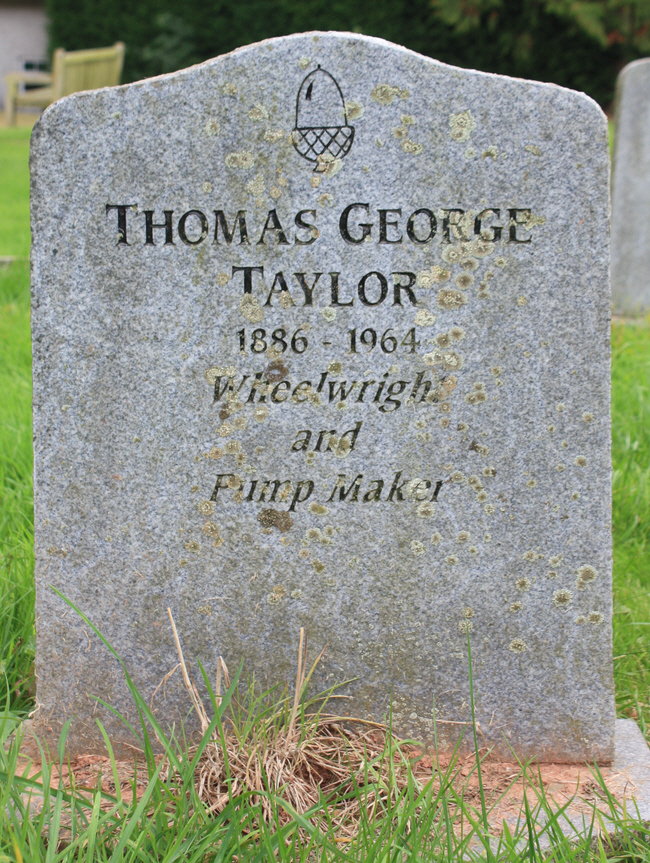 Thomas Taylor was a Wheelwright and Pump Maker.
---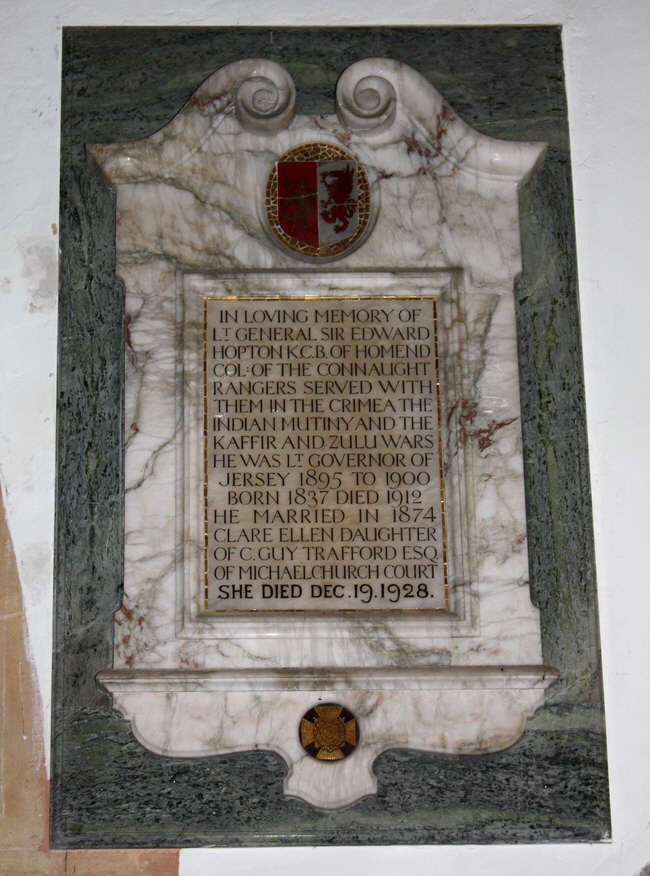 Sir Edward Hopton had a long and wide-ranging military career.
---
Martin Nicholson - Shropshire, United Kingdom.
This page was last updated on April 20th 2015.