Martin Nicholson's Cemetery Project
St Nicholas, Great Wilbraham, Cambridgeshire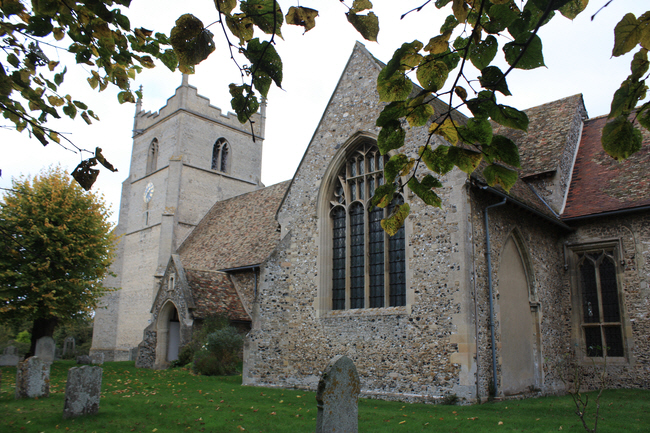 There is known to have been a church in the Wilbrahams in Anglo–Saxon times, as it is mentioned in a 10th Century document recording the grant by Wulfun of a church and forty acres to the newly formed Denny Abbey when he became a monk, probably in 970.The present building dates mainly from the 13th century, when the Knights Templars undertook substantial rebuilding.
---
Aged 100.
---
KEMPE STAINED GLASS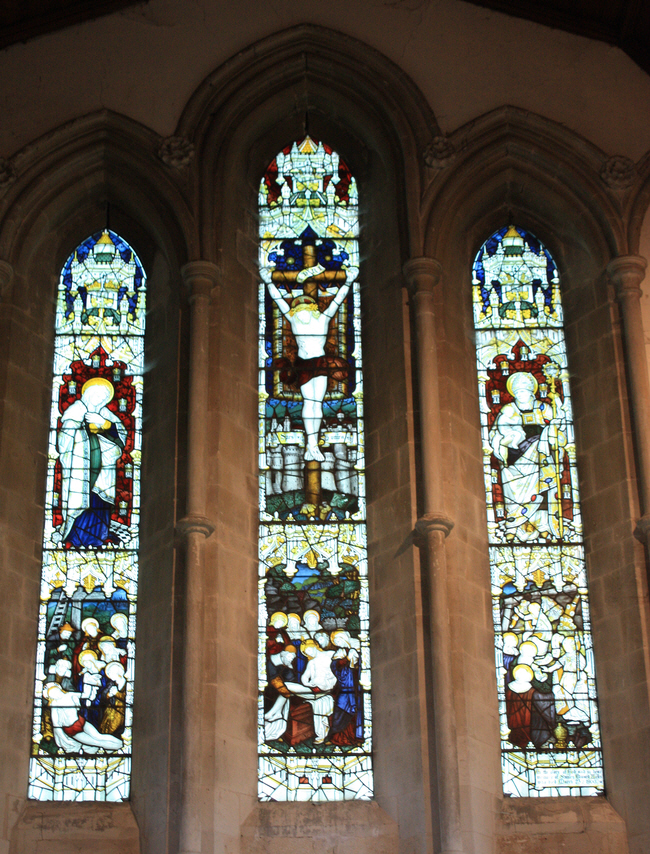 Crucifixation, SS Mary and Nicholas, Resurrection scenes.
---
Claire Christine Nicholson and Martin Piers Nicholson - Ticklerton (Shropshire) and Daventry (Northhamptonshire), United Kingdom.
This page was last updated on October 22nd 2015.