Martin Nicholson's Cemetery Project
St Edith, Grimoldby, Lincolnshire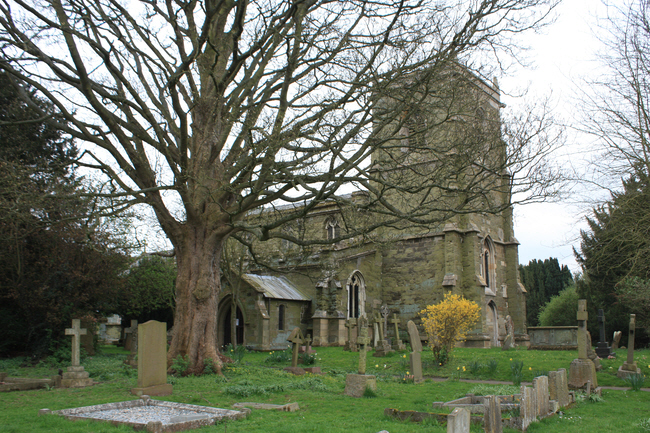 Grimoldby has a grade I listed Anglican church dedicated to St Edith. It is of early Perpendicular style with embattled and crocketed aisles and clerestory and is set with gargoyles.
---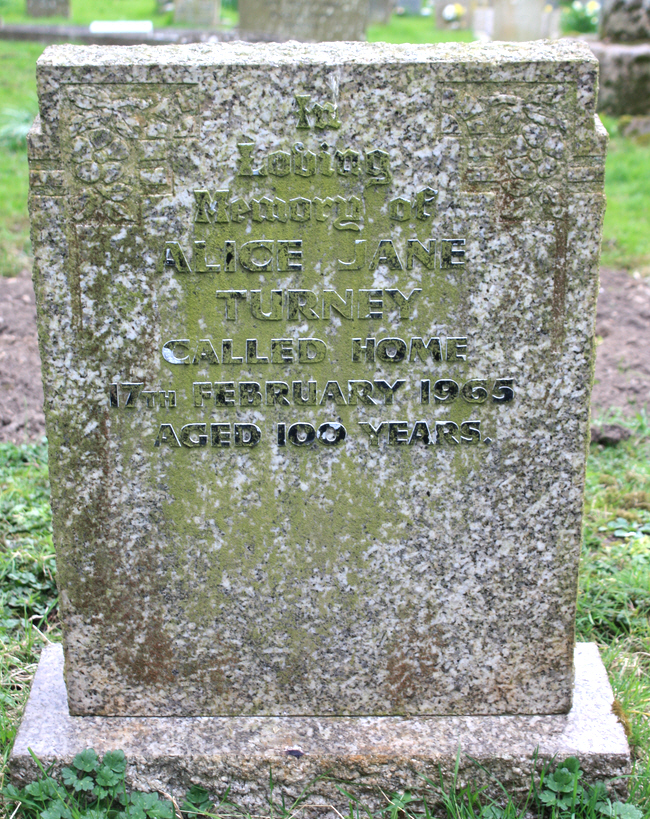 Aged 100.
---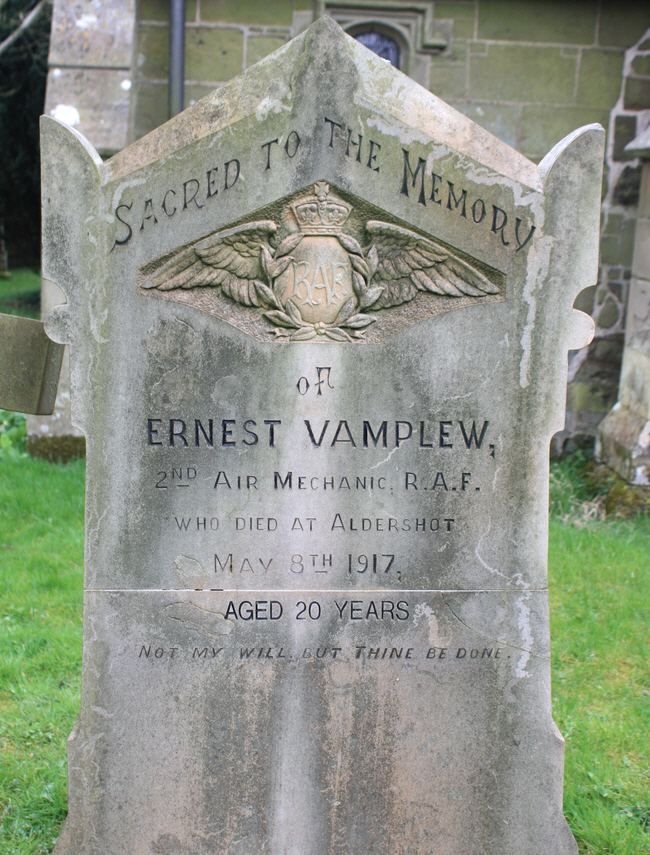 This gravestone is of significant historical interest. The Royal Air Force was officially founded on 1st April 1918 yet this decorated stone is clearly dated 1917. Ernest Vamplew was an Air Mechanic Second Class in the Royal Flying Corps so, strictly speaking, the inscription is incorrect.
---
Claire Christine Nicholson and Martin Piers Nicholson - Ticklerton (Shropshire) and Daventry (Northhamptonshire), United Kingdom.
This page was last updated on April 15th 2015.