Martin Nicholson's Cemetery Project
St Nicholas, Grosmont, Monmouth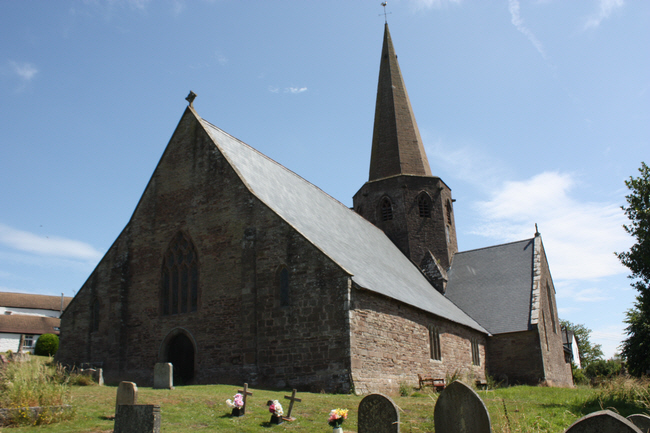 The church was built in the early 1200s, at around the same time as the castle and the magnificent Norman nave has survived unrestored. The Early English chancel was reconstructed in the 1870s by John Seddon, who rescued the whole church from a ruinous state and put in the glass screen dividing chancel and nave.
---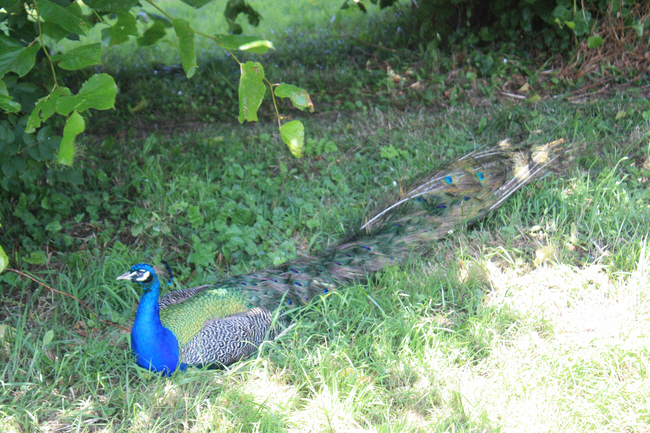 We certainly didn't expect to find a Peacock in the churchyard.
---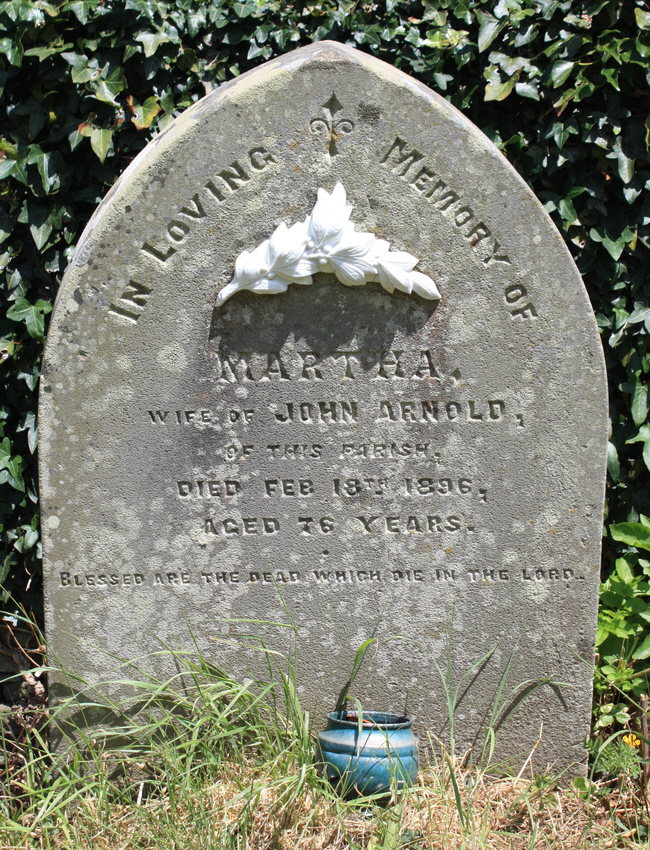 We think that this is the first time we have seen an undamaged floral decoration of this type.
---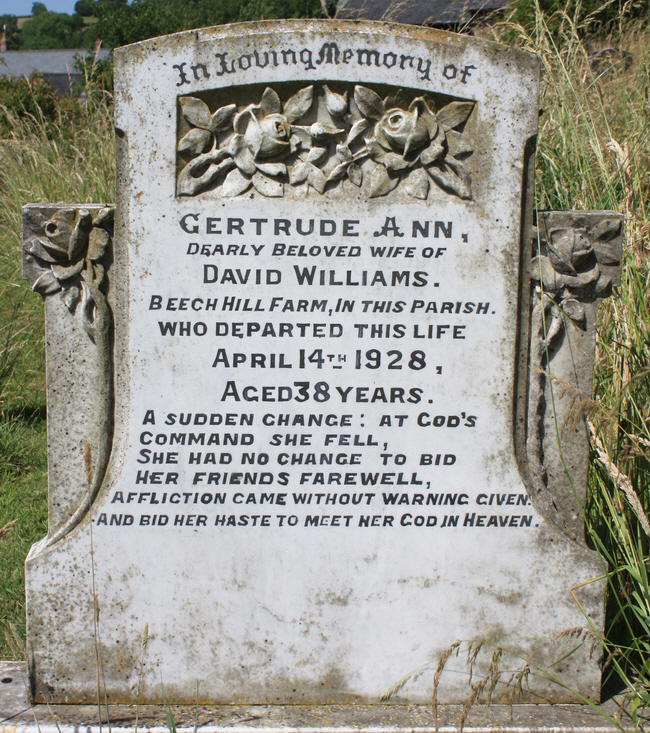 A wonderfully ornate top to the stone and a thought-provoking epitaph at the bottom.
---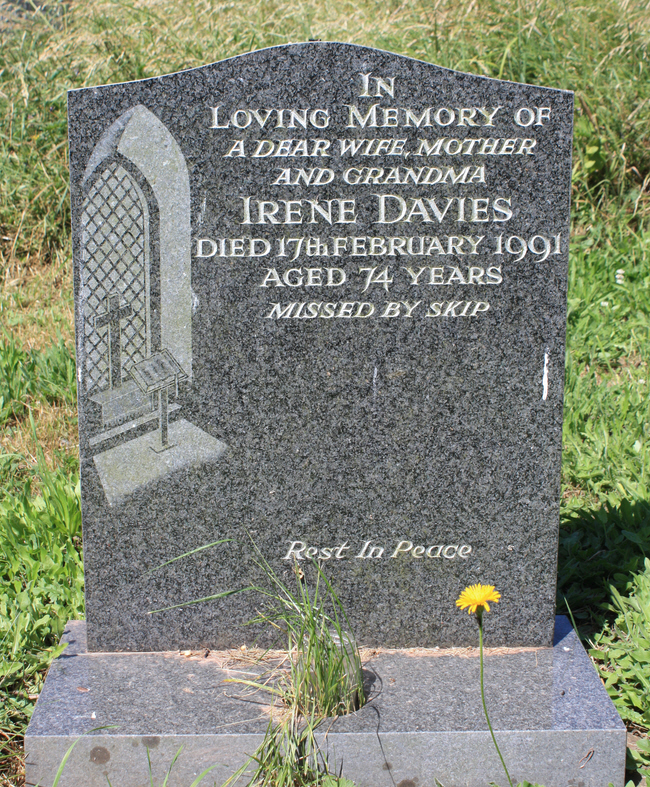 "Missed by Skip".
---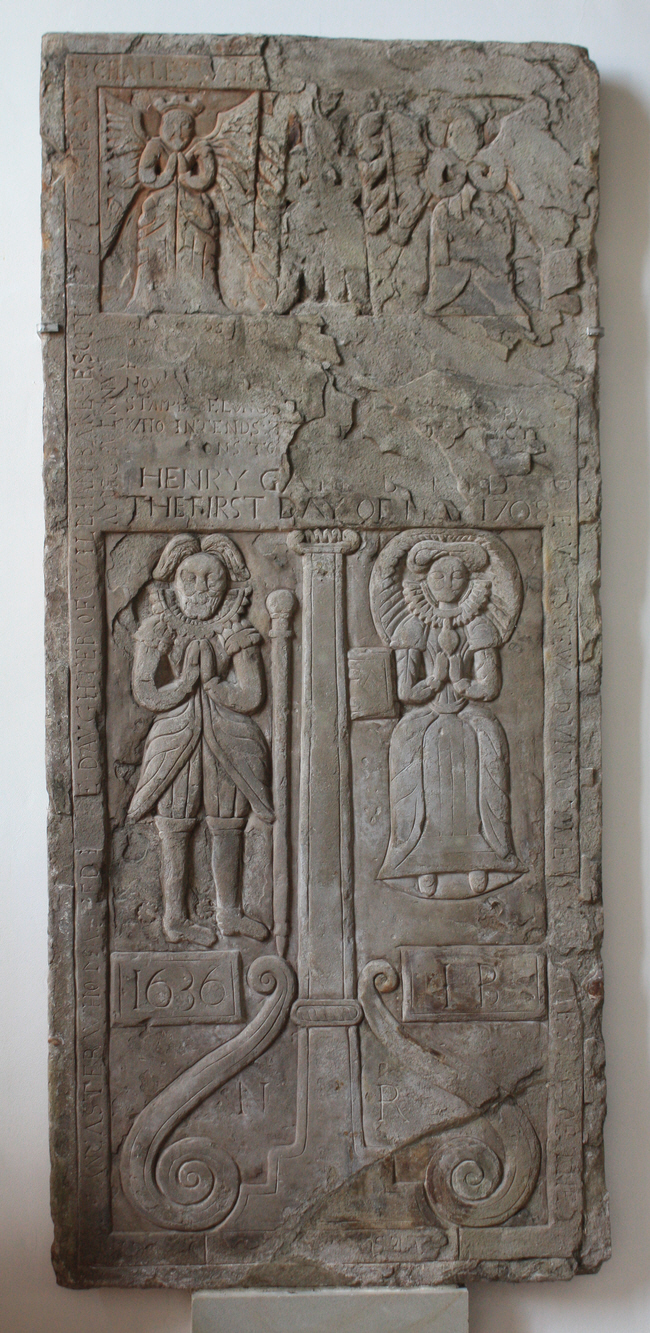 A rectangular tomb slab with marginal inscription and effigies of Charles William of Goytre (Mayor of Grosmont and Deputy Steward of Duchy of Lancaster) and his wife Joan Baker, dated 1636.
---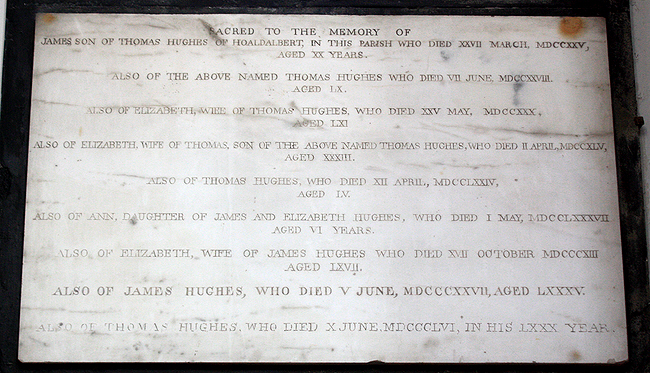 Yet another example of where Roman numerals were not a sensible design choice.
---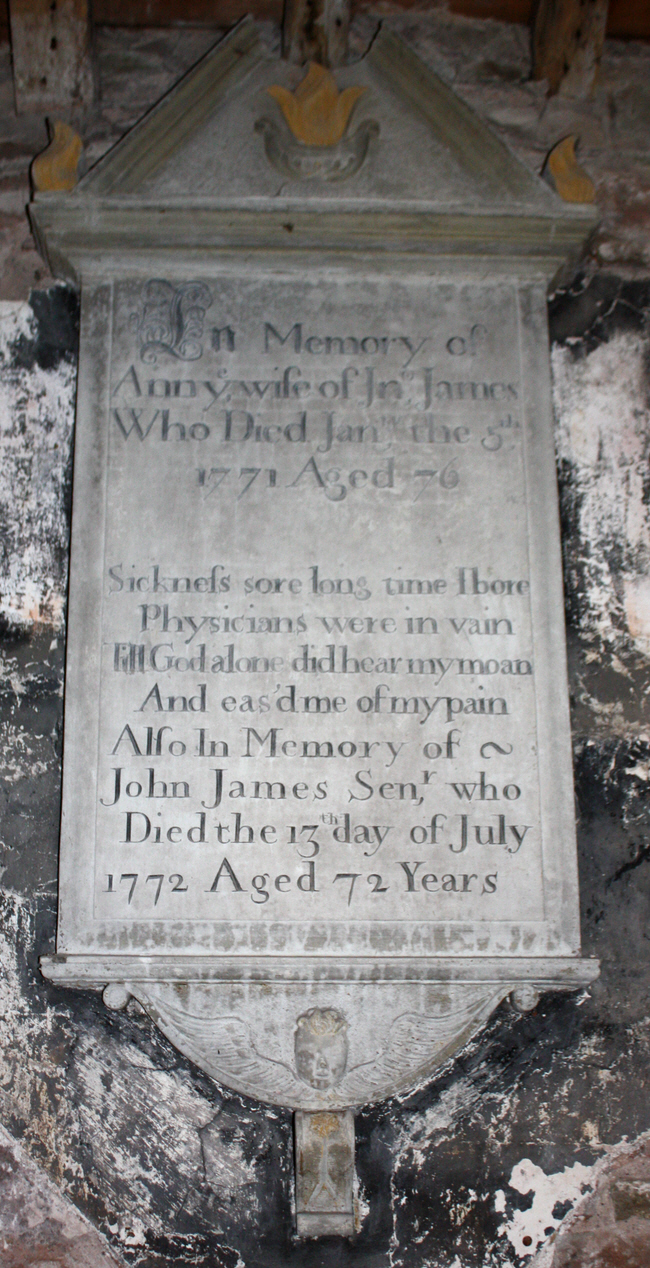 We have seen many slightly different versions of this "Physicians were in vain" poem.
---
Claire Christine Nicholson and Martin Piers Nicholson - Ticklerton (Shropshire) and Daventry (Northhamptonshire), United Kingdom.
This page was last updated on July 10th 2015.