Martin Nicholson's Cemetery Project
St. Etheldreda, Guilsborough, Northamptonshire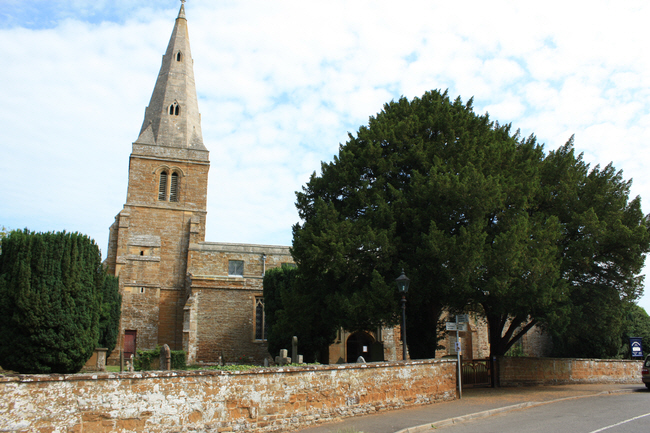 Have you heard of St. Etheldreda? Neither had we. She was Queen of Northumbria; born about 630 and died at Ely, 23 June, 679.
---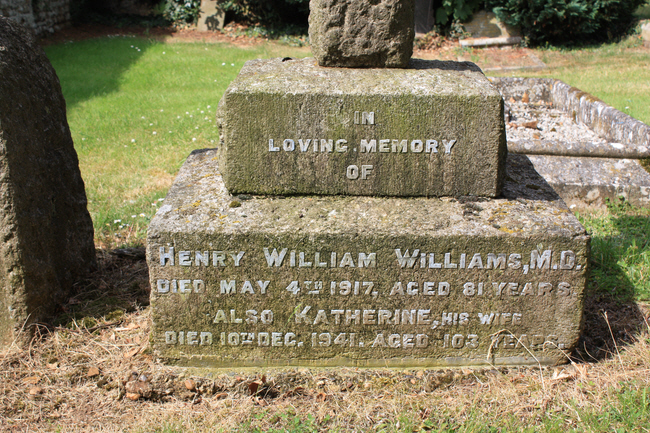 Died aged 103.
---
Two similar designs, both with connections to the USA.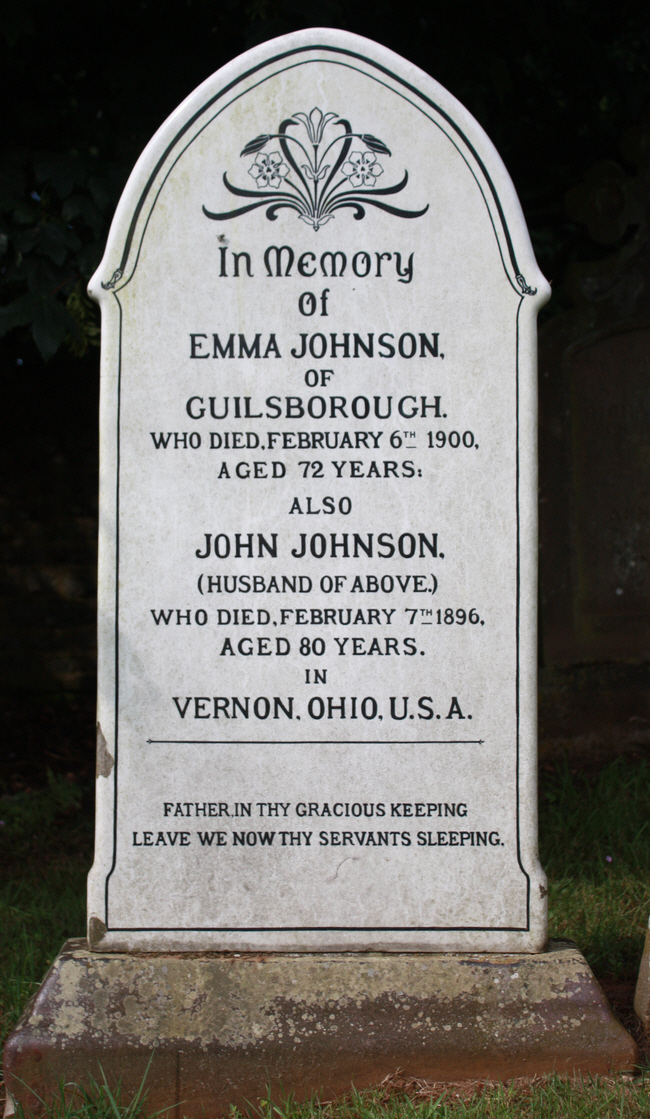 ---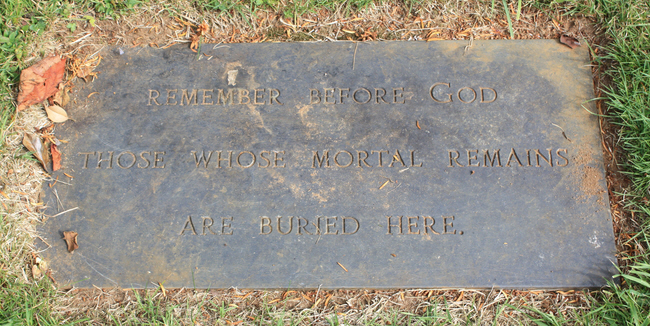 We were not really clear as to the significance of this design.
---
Martin Nicholson - Daventry, United Kingdom.
This page was last updated on July 7th 2009.