Martin Nicholson's Cemetery Project
St Laurence, Gnosall, Staffordshire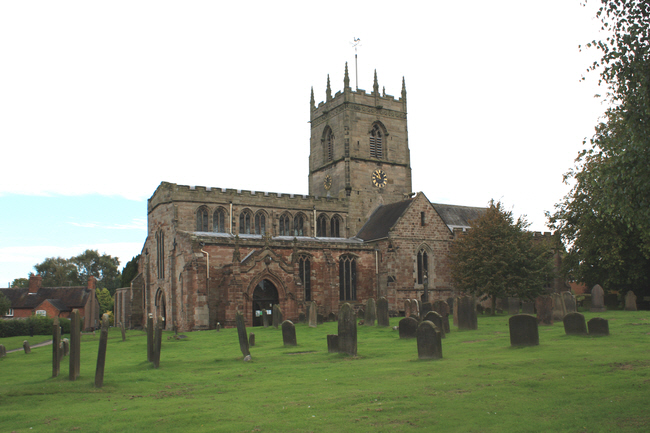 The outside of the church and its grave yard have some interesting features. The yew trees are impressive, though not old enough to have furnished wood for mediaeval bowmen. One can see where they practised their skills, as the "arrow whets" for sharpening the arrow points are many and especially common on the outer face of the South transept wall. Adjacent, on the buttress to the East, is a very weathered "scratch dial" -a simple sundial originally, whereby the clerics in ancient times could tell the time and thereby space their services at correct intervals.
---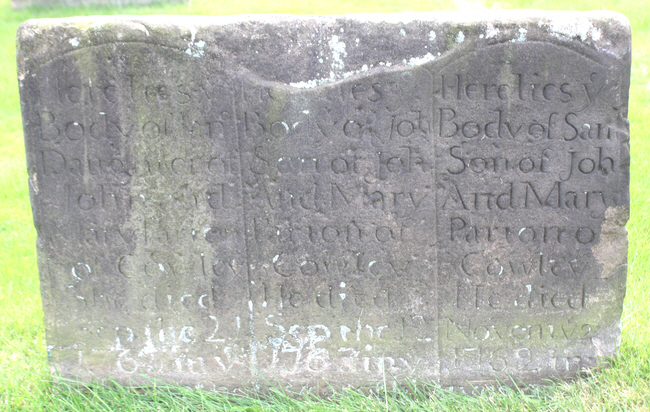 I cannot remember seeing a gravestone sub-divided in this way before.
---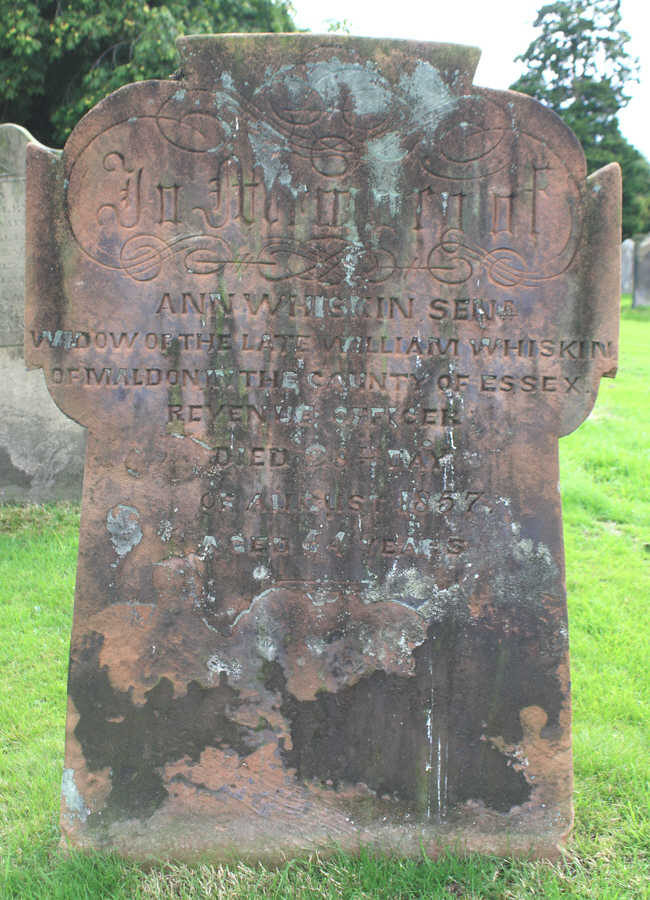 A Revenue Officer.
---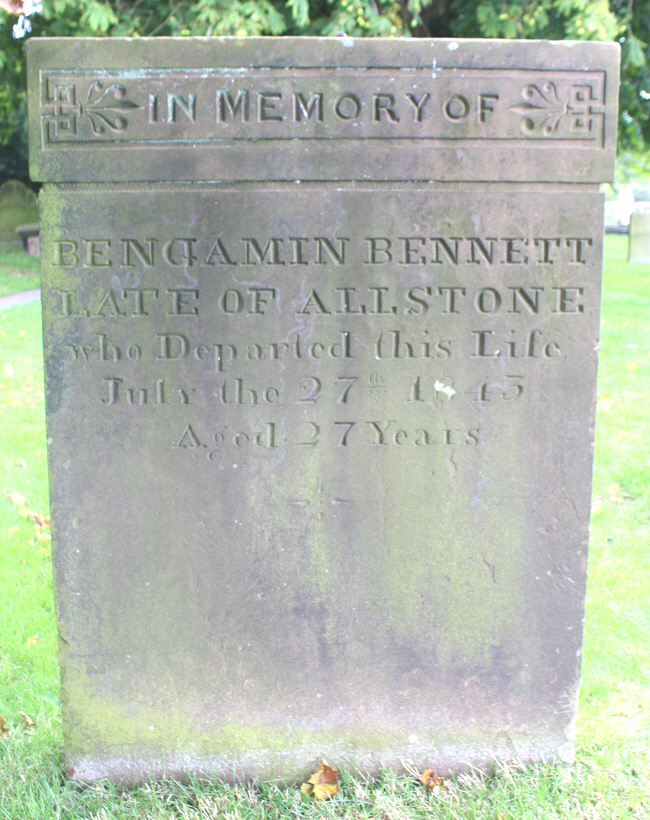 The monumental mason had a problem with the first name of the deceased.
---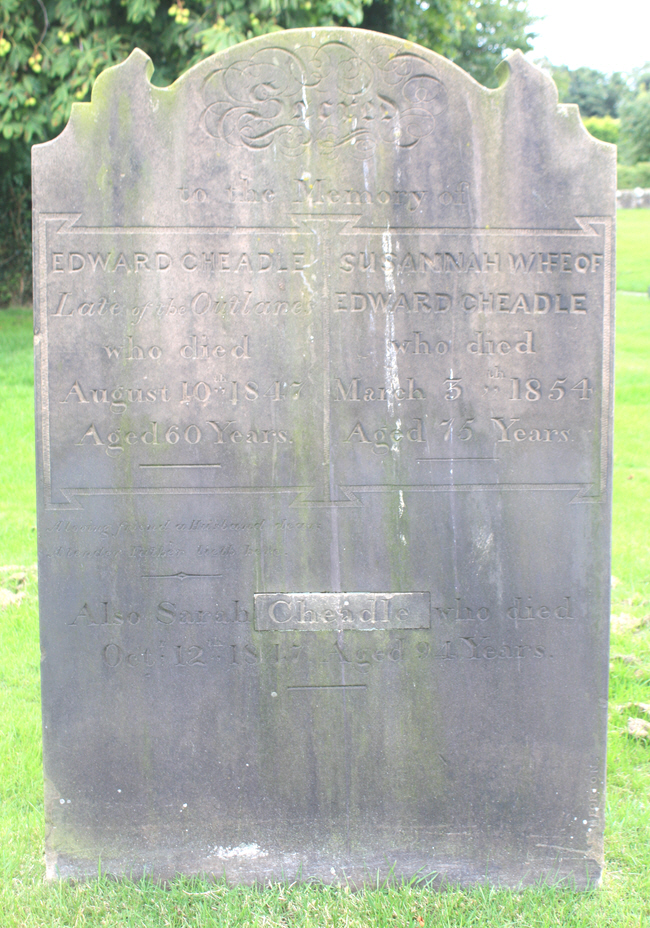 Another mistake by a mason, this time it was the surname that had to be corrected.
---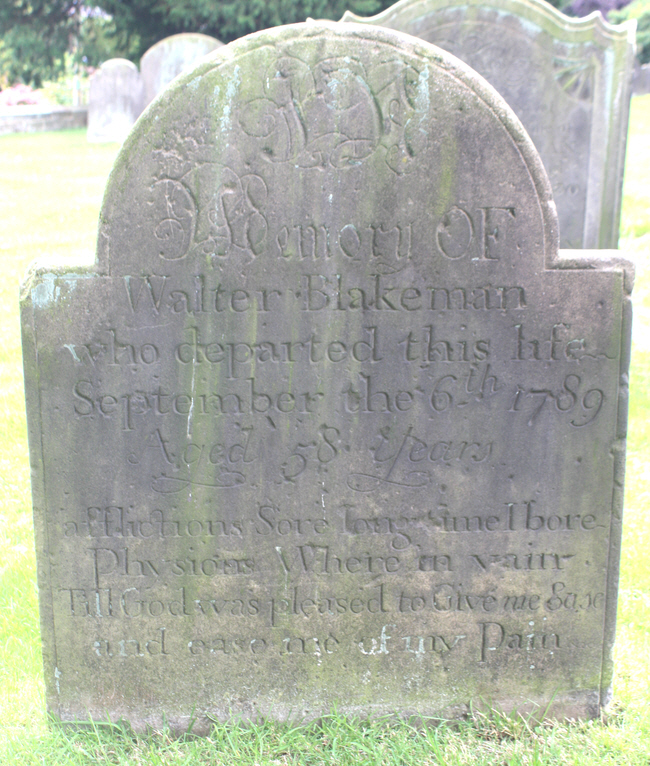 A third stone with an engraving error - this time it was a spelling mistake. Can you spot it?
---

The epitaph for the deceased has survived allthough the remainder of the stone was almost unreadable.
---
Martin Nicholson - Shropshire, United Kingdom.
This page was last updated on August 30th 2014.