Martin Nicholson's Cemetery Project
St Guthlac, Little Cowarne, Herefordshire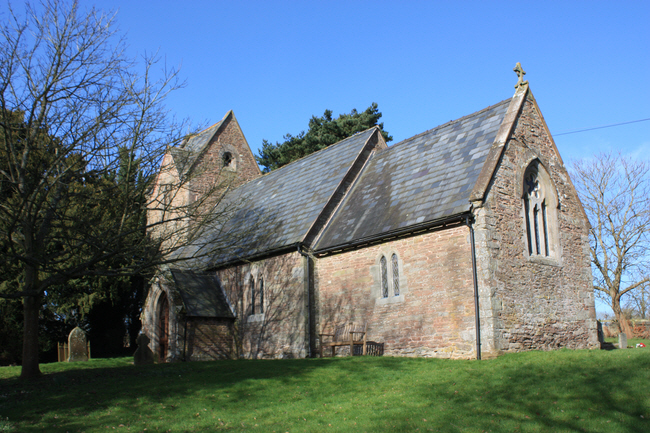 Saint Guthlac of Crowland (Old English: Guðlac) (673–714) was a Christian saint from Lincolnshire in England. He is particularly venerated in the Fens of eastern England. Why a village church so far from the Fens should be dedicated to this saint is unknown.
---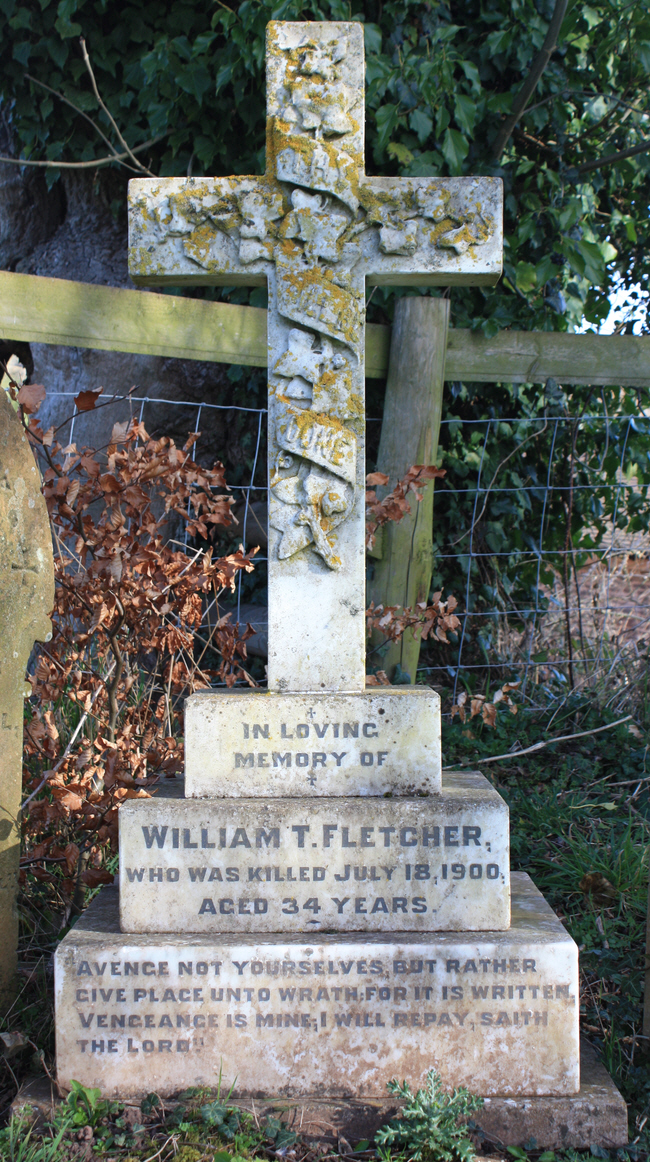 There must be a "back story" here. William Fletcher was killed rather than died and his grave specifically mentions "Vengeance is mine ...".
---
Martin Nicholson - Daventry, United Kingdom.
This page was last updated on March 10th 2014