Martin Nicholson's Cemetery Project
St Gwithian, Gwithian, Cornwall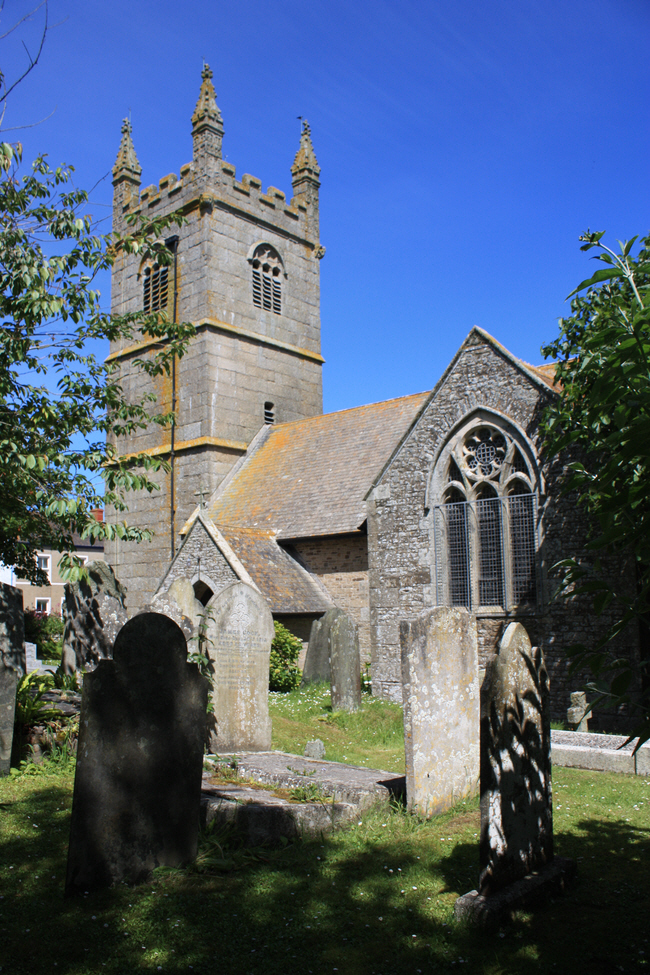 The church and relics of St Gwithian or Gocianus, built in 490, were uncovered from the beach and dunes during the early part of the 19th century, but were then allowed to be reclaimed by the shifting sands. Gwithian is the patron saint of good fortune on the sea.
---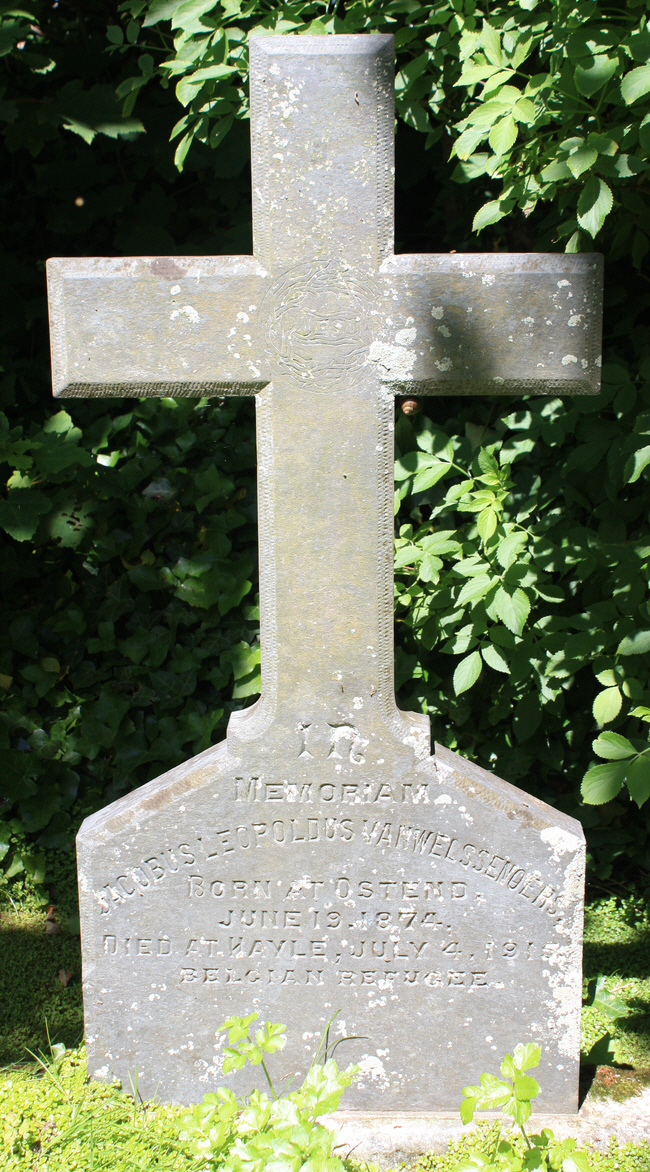 The grave of a Belgian refugee.
---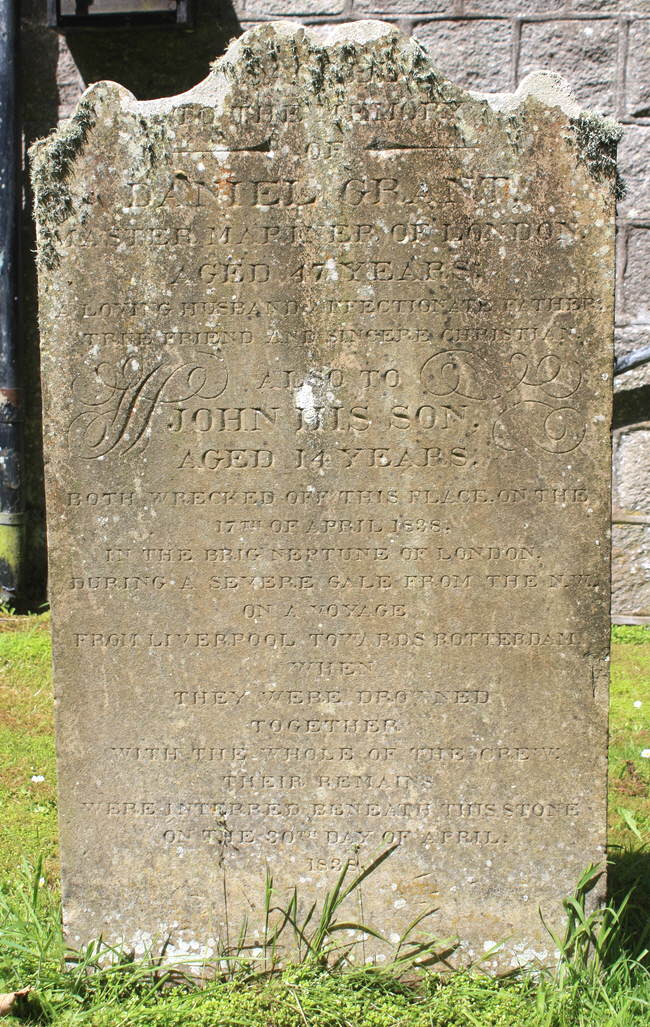 Daniel Grant (47) and his son John (14) were both drowned when the brig "Neptune" sank in a severe NW gale during a voyage from Liverpool to Rotterdam
---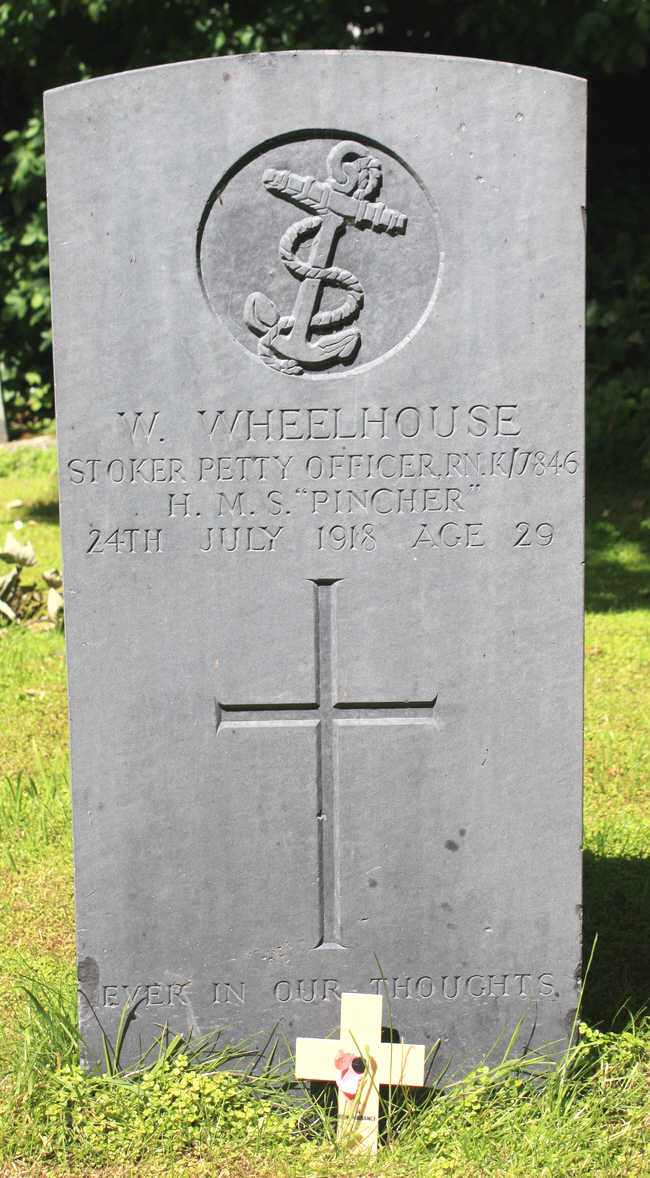 On 24 July 1918, whilst on escort duty Pincher took a course that brought her dangerously close to the Seven Stones Reef, between Cornwall and the Isles of Scilly. Errors in navigation due to fog compounded the error and Pincher struck the reef at high speed. The impact tore open her hull and she sank at 03:33 hours.
---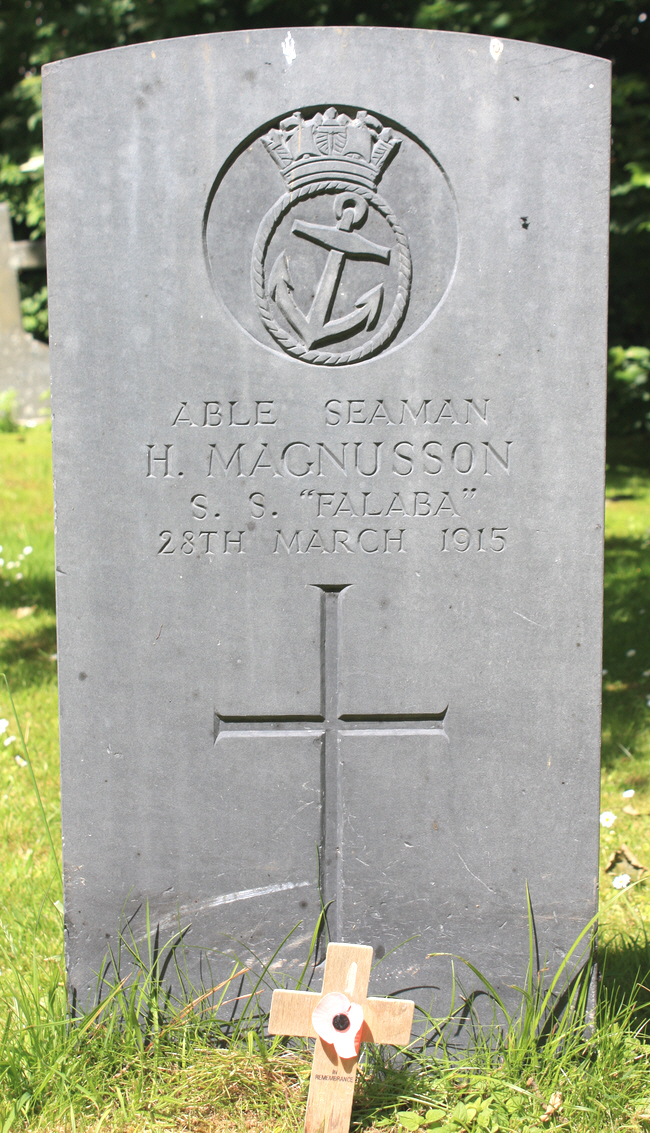 The Falaba was a 5,000 ton British passenger-cargo ship. It was sunk on 28 March 1915 by the German submarine U-28, which was commanded by Baron Forstner. Falaba was off the southern Irish coast when U-28 surfaced and stopped the British ship. U-28 fired a single torpedo into Falaba, resulting in 100 deaths, including that of one US citizen, Leon Thresher, a mining engineer headed towards the Gold Coast in Africa (now the country of Ghana).
---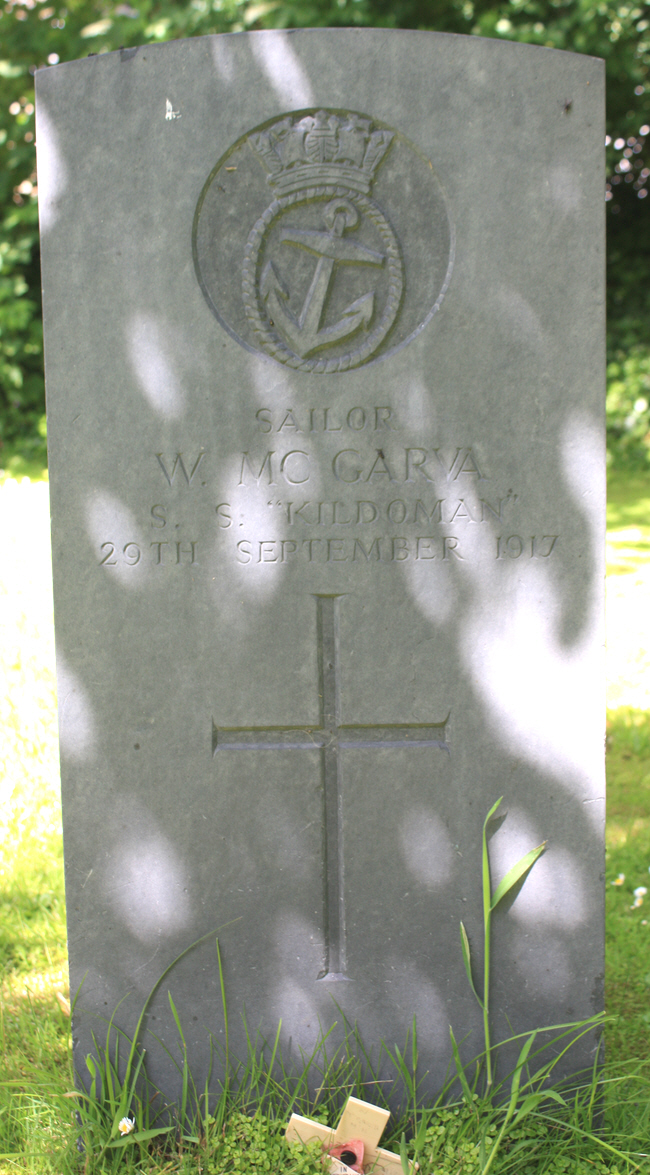 This cargo ship was torpedoed and sunk in the Irish Sea 2 nautical miles (3.7 km) north north west of the Pendeen Lighthouse, Pembrokeshire with the loss of fourteen of her crew.
---
Martin Nicholson - Shropshire, United Kingdom.
This page was last updated on June 13th 2014.