Martin Nicholson's Cemetery Project
St Gwynog, Llanwnog, Powys, Wales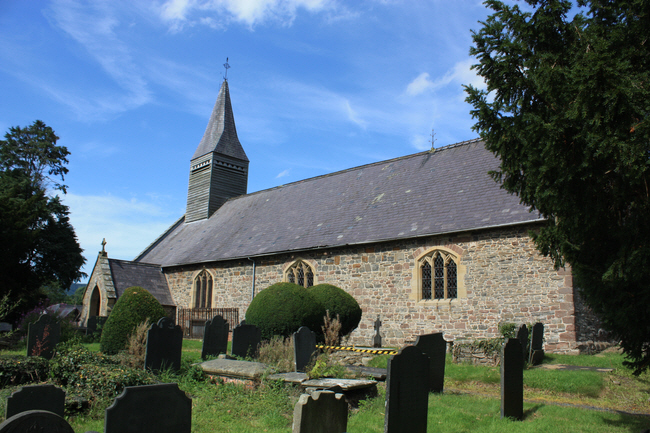 Gwynog was born in Wales in 511 A.D., the son of Gildas, 'a most ancient British historian' and a monk of Bangor. Gwynog was a pupil of St. Ffinnian, an Irish monk. Gwynog left the country to take refuge in Brittany with his father, who had stirred up the wrath of the Welsh princes - especially that of Cyr!las, who was Prince of Powys. Gwynog took orders late in life and became Bishop of Vannes, but after rousing the anger of the King he was sent into exile. He died in Angers at the age of 69, in 580 A.D., just 10 years after the death of his father. He lived in this part of Powys between 540 and 550 AD.
---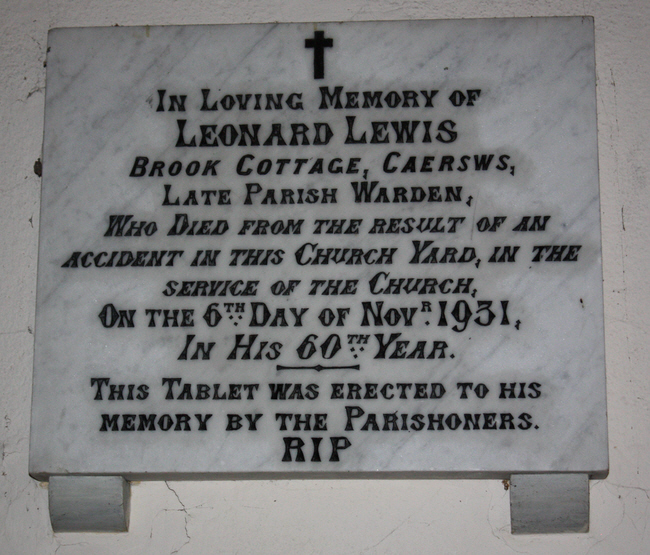 Leonard Lewis "died from the result of an accident in this Church Yard, in the service of the Church".
---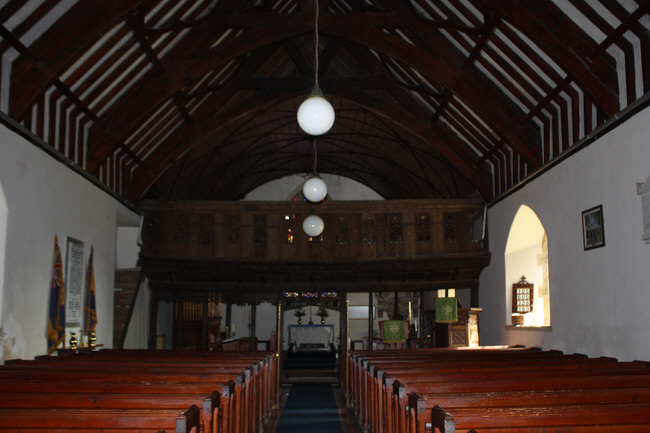 The altar screen, the best to survive in the county, was recorded by the Rev J. Parker in 1828-32. The baldacchino, a false roof over the altar, is an unusual find.
---
The rather crudely drawn angels blowing trumpets are delighful.
---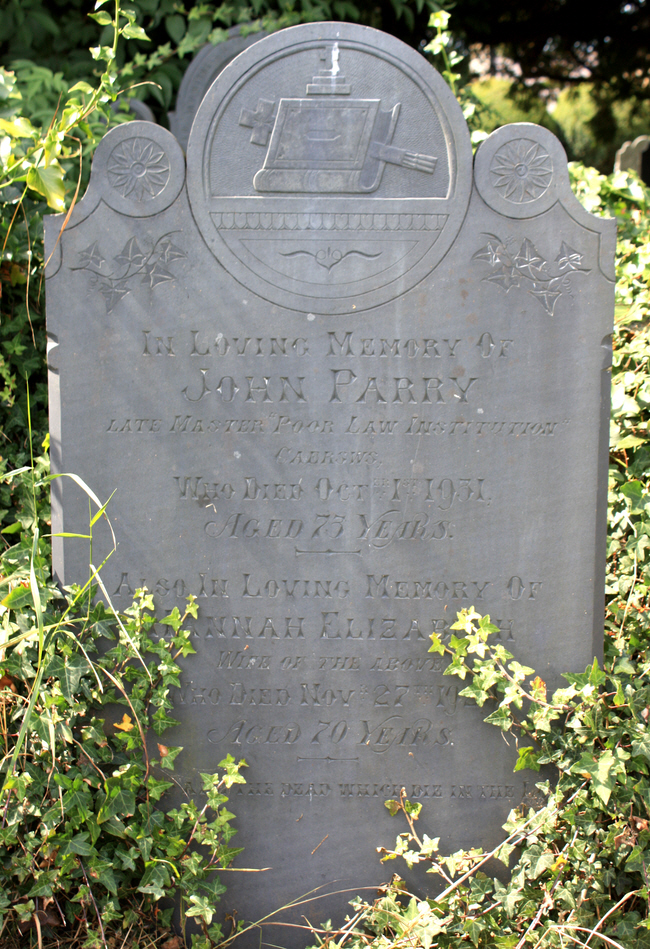 John Parry was Master of the local Poor Law Institution.
---
Thomas was a Blacksmith.
---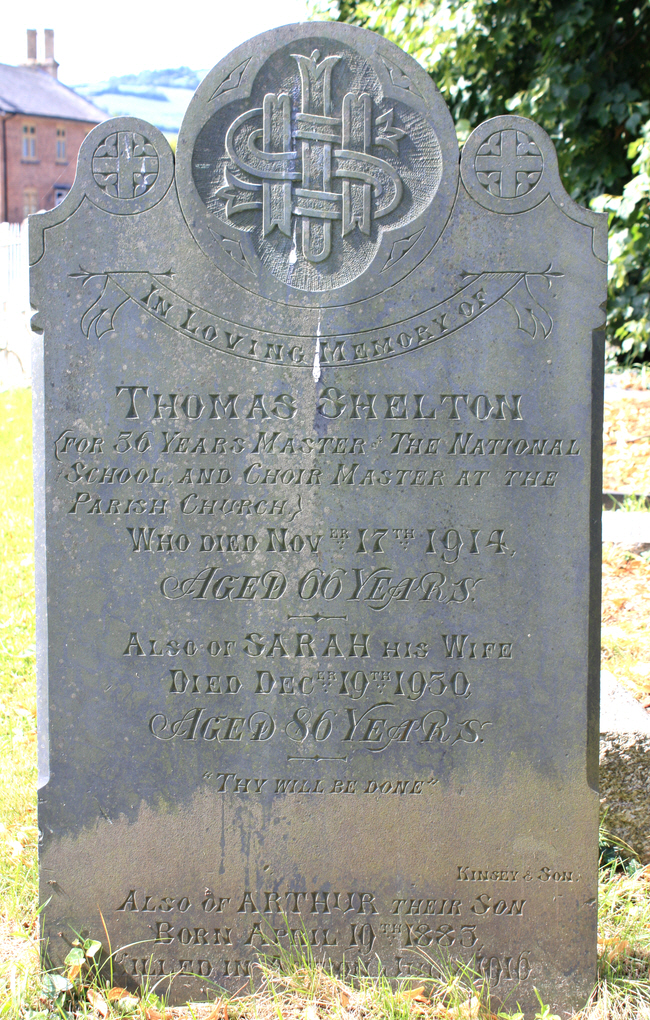 Thomas Chelton was for 36 years Master of the National School and also Choir Master at the Parish Church.
---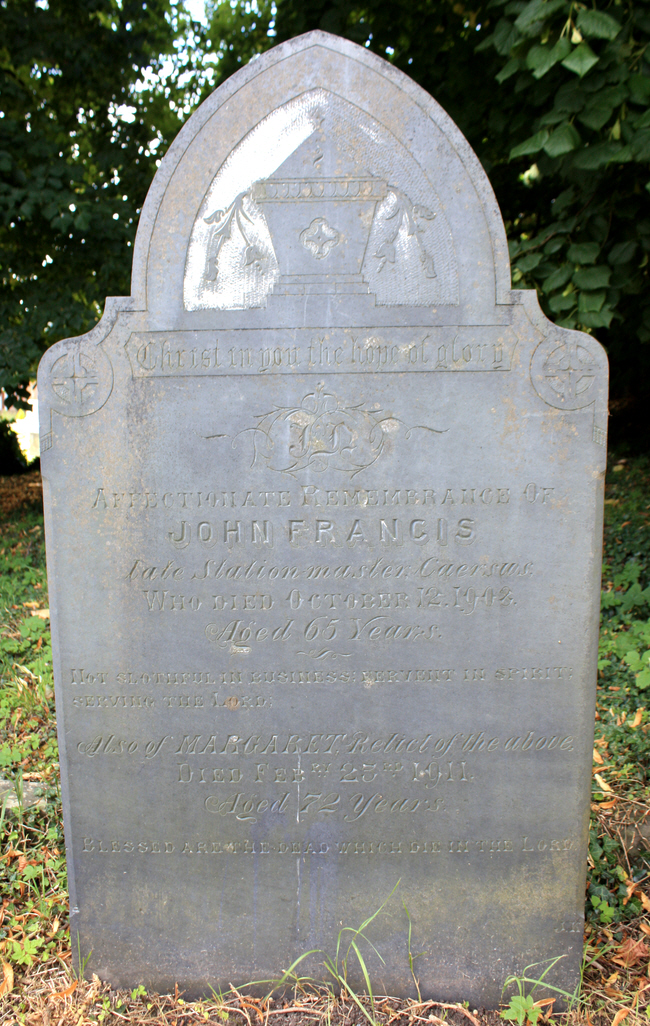 John was a Station Master.
---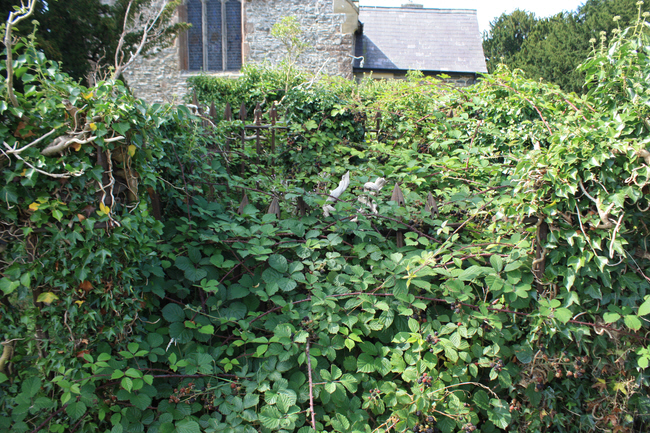 This is the most overgrown grave we have ever seen!.
---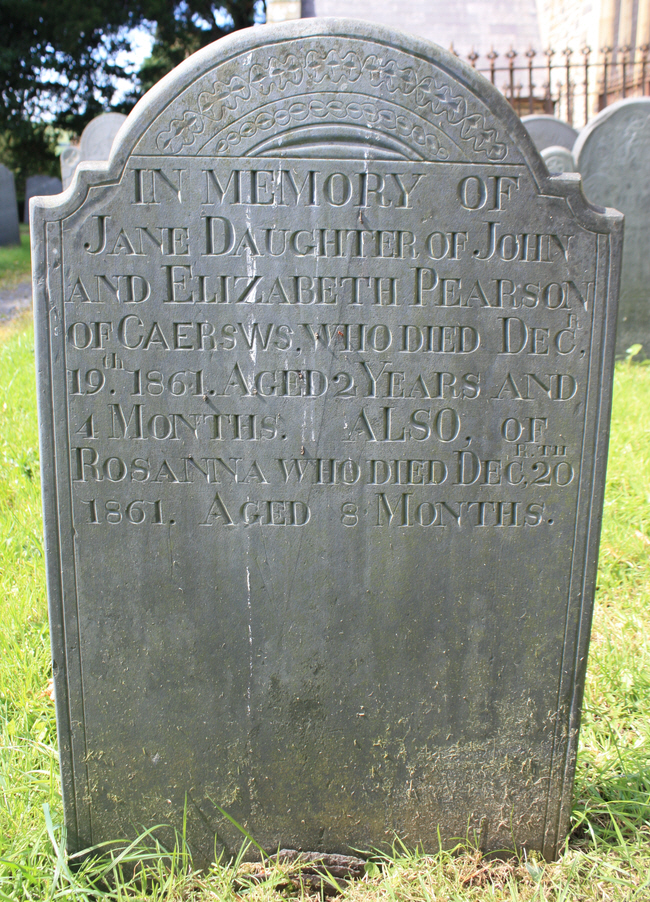 Two siblings died on consecutive days.
---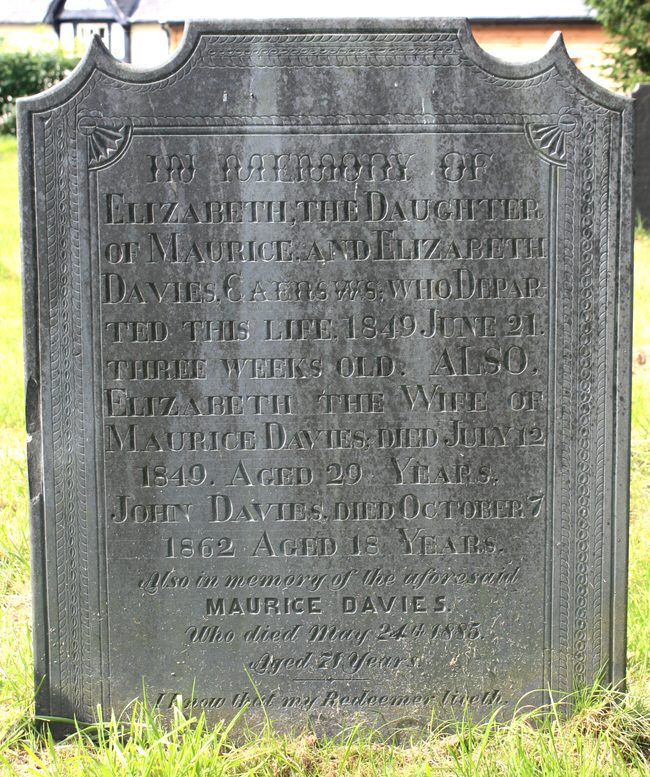 Maurice Davies lost his wife and infant daughter within three weeks.
---

A rather morbid poem and one we haven't seen used before on a gravestone.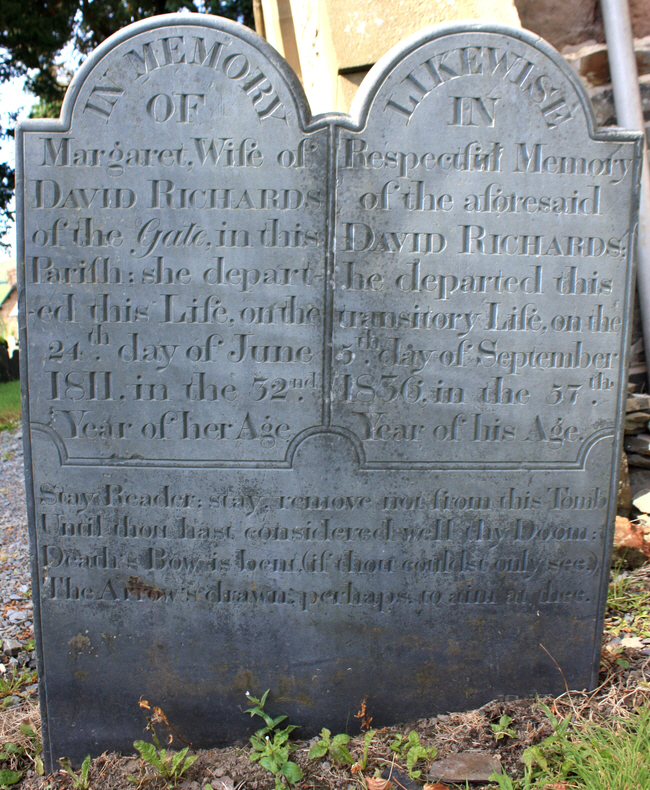 ---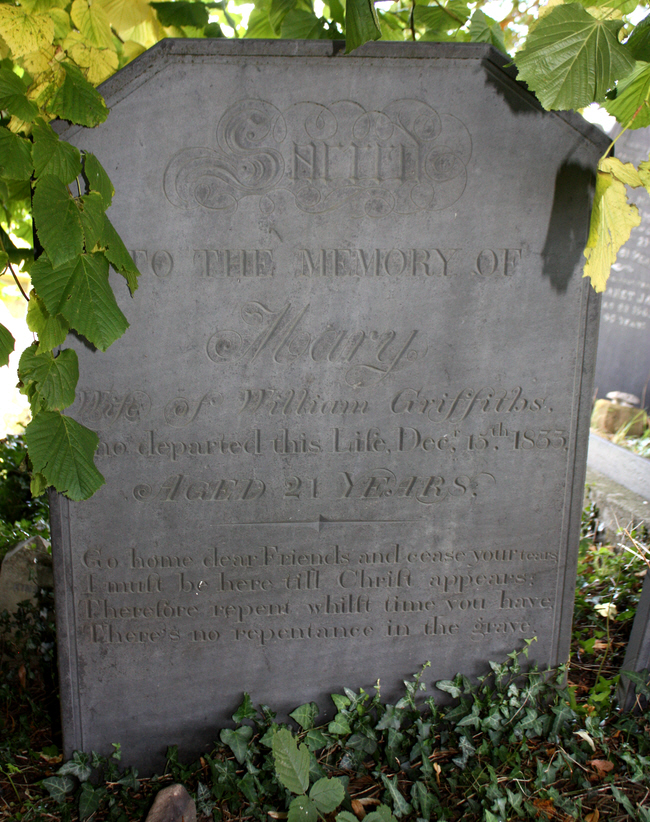 "There's no repentance in the grave".
---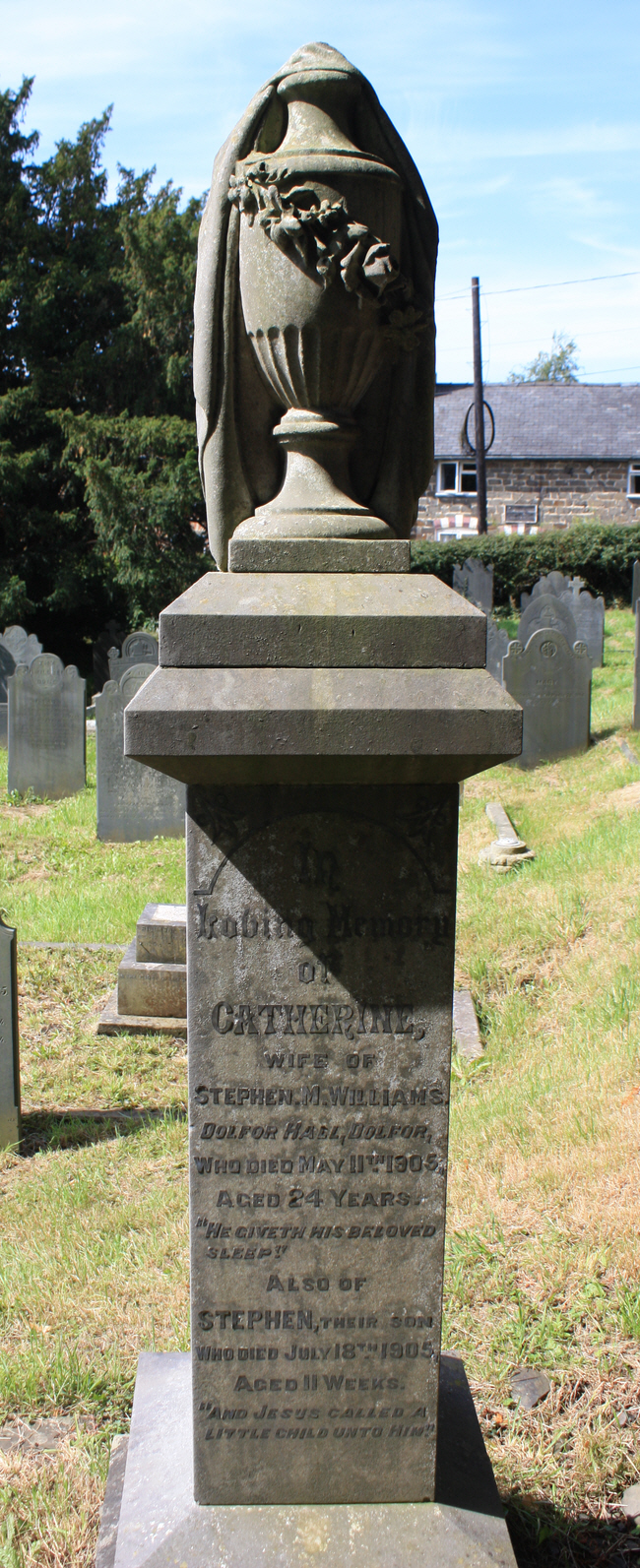 Stephen lost his wife and his infant son within just over 2 months.
---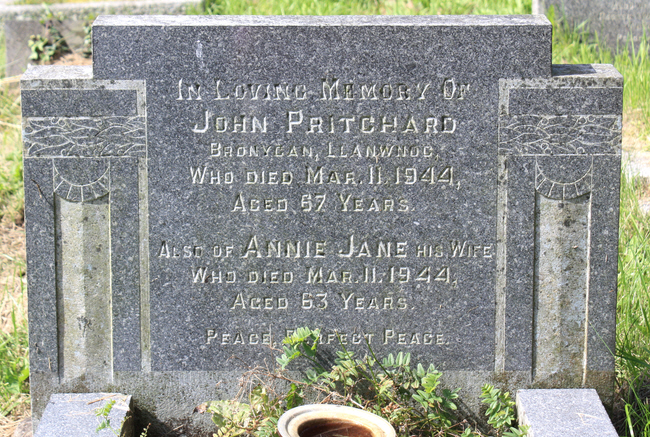 A husband and wife who died on the same day..
---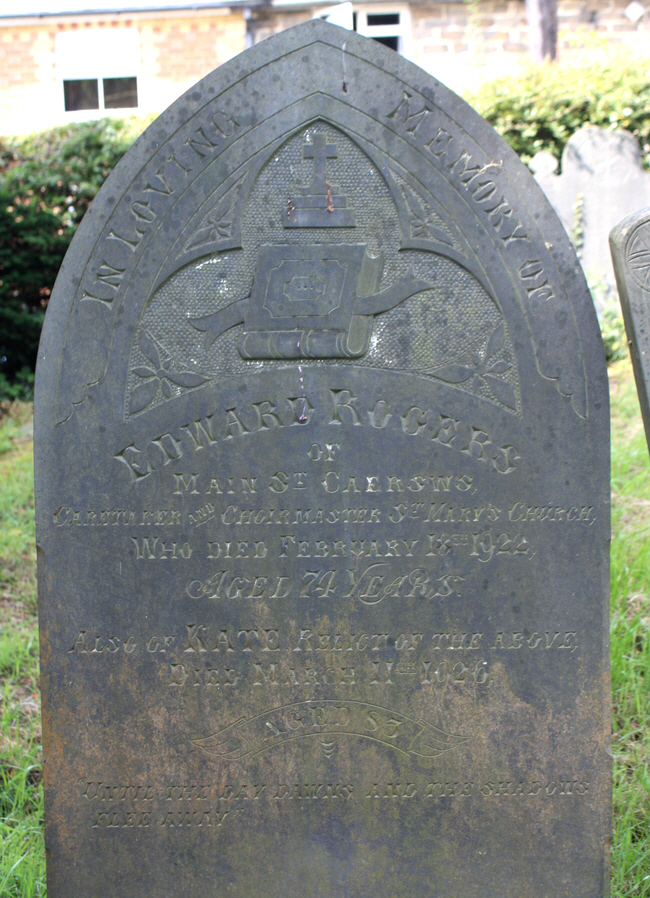 Edward was Caretaker and Choirmaster at St Mary's Church.
---
George and Hestor Hammond lost two sons in less than three months.
---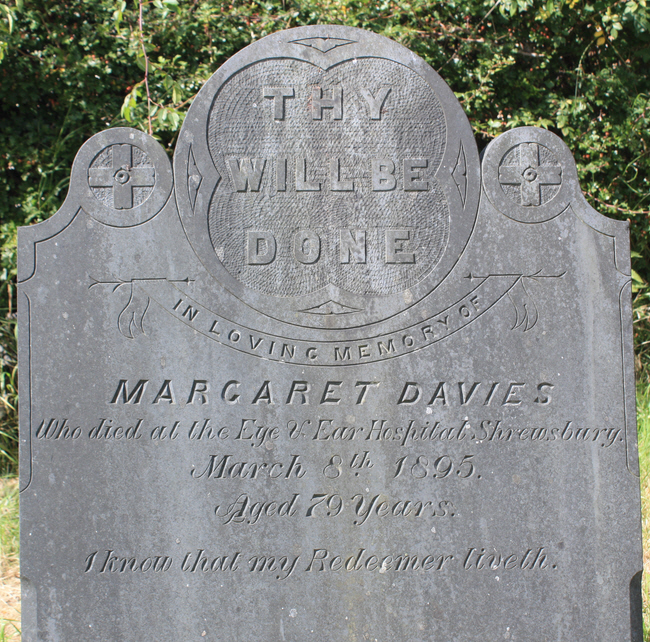 Margaret Davies died at the Eye and Ear Hospital in Shrewsbury.
---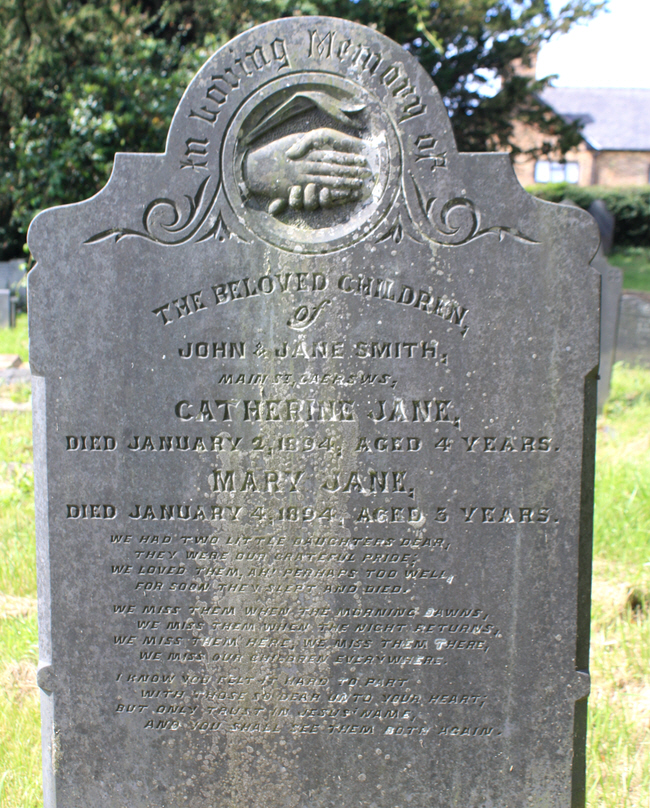 A lovely but poignant poem to remember two daughters who died two days apart in January 1894.
---
Claire Christine Nicholson and Martin Piers Nicholson - Ticklerton (Shropshire) and Daventry (Northhamptonshire), United Kingdom.
This page was last updated on August 23rd 2016.