Martin Nicholson's Cemetery Project
St Non, Llanerchaeron, Ceredigion, Wales
---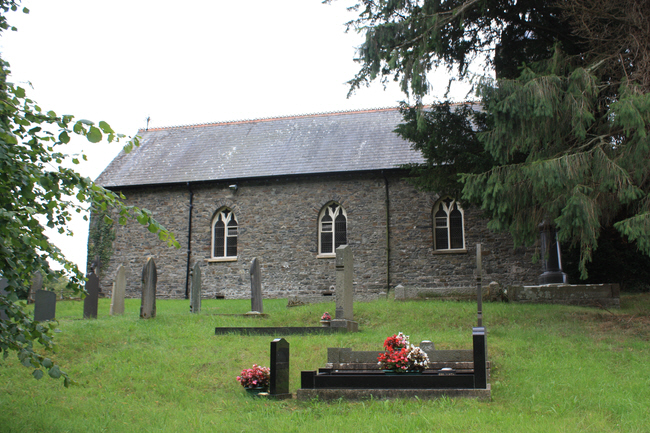 St Non was the mother of St David, the patron saint of Wales.
---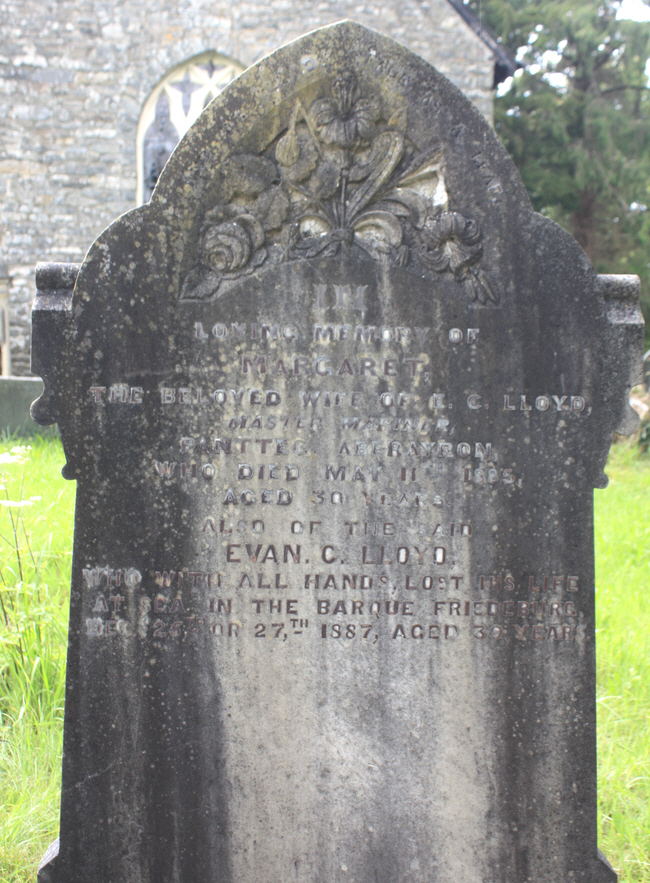 Evan Lloyd was killed when the barque "Friedeburg" was lost with all hands on December 26th or 27th 1887. He was aged 30.
---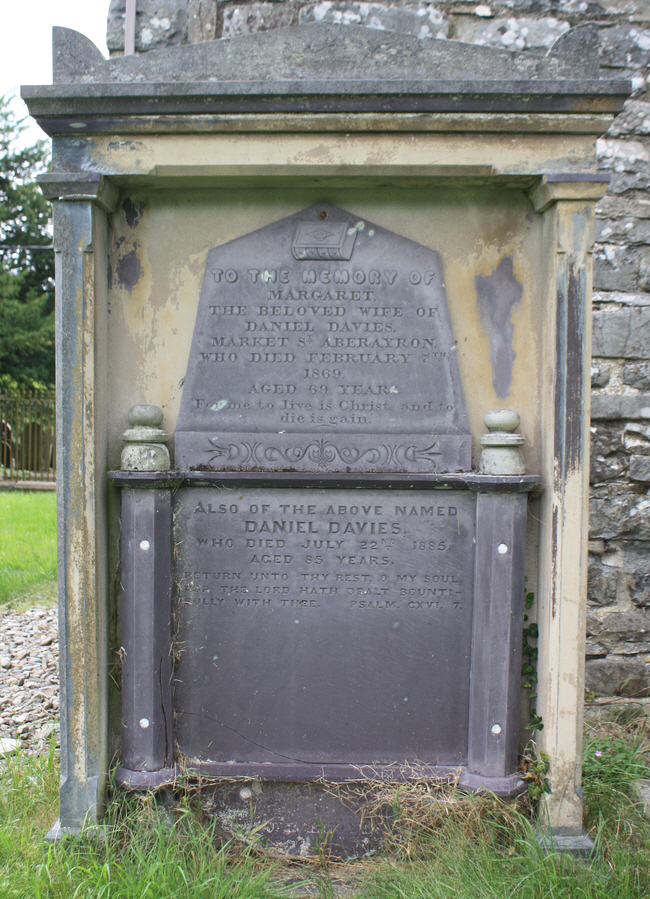 These two graves share an unusual design - a slate central portion bearing the text recessed into a open-fronted cabinet.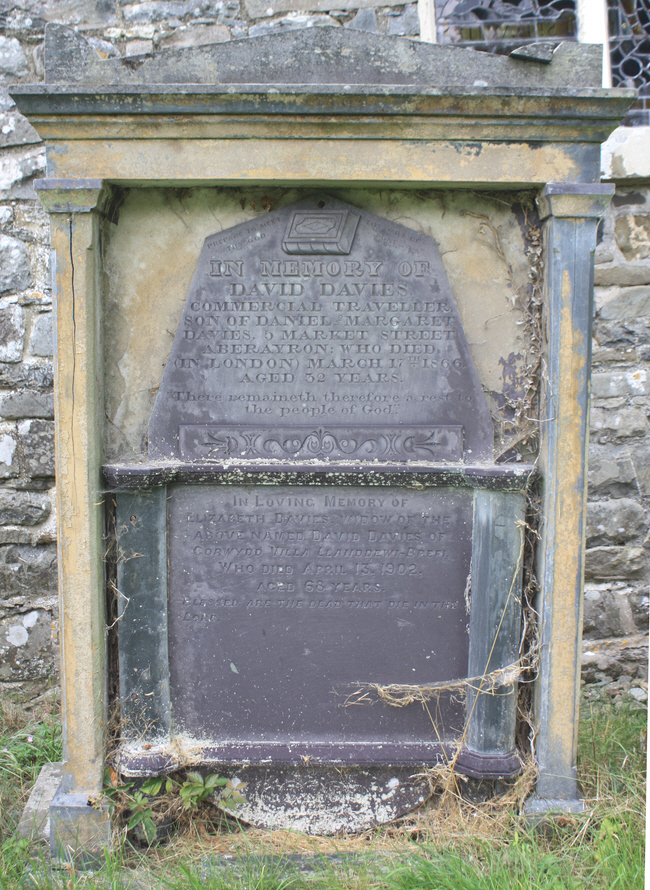 ---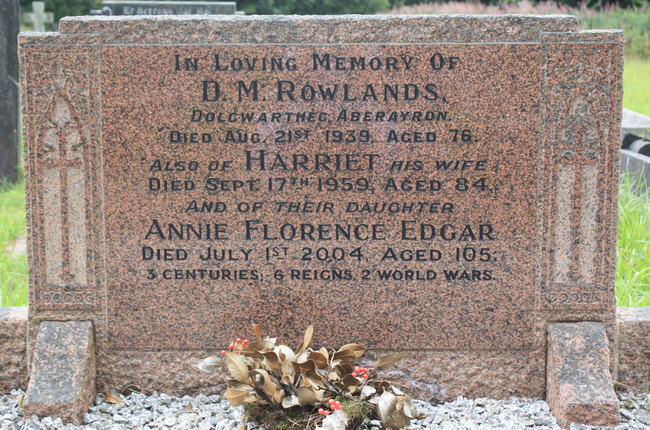 Annie Florence Edgar lived in three centuries and experienced six reigning monarchs.
---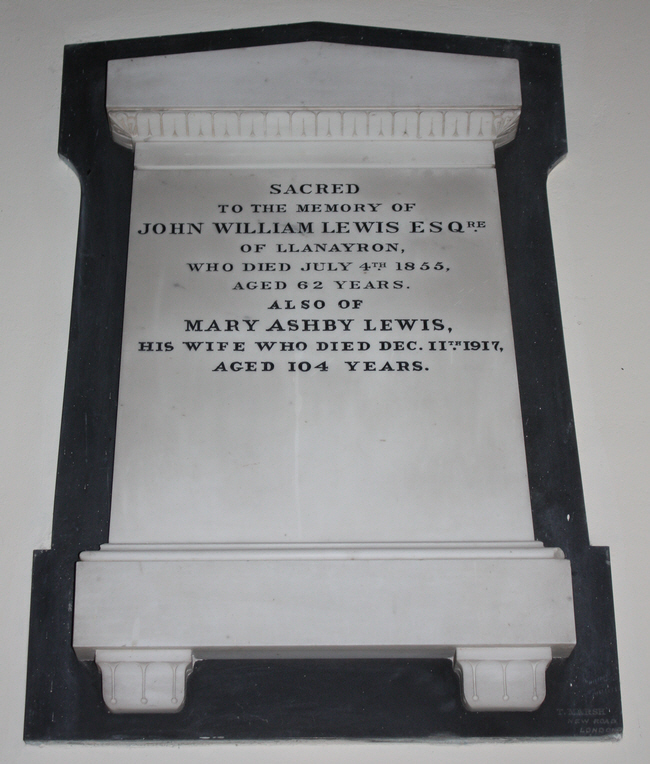 Age 104.
---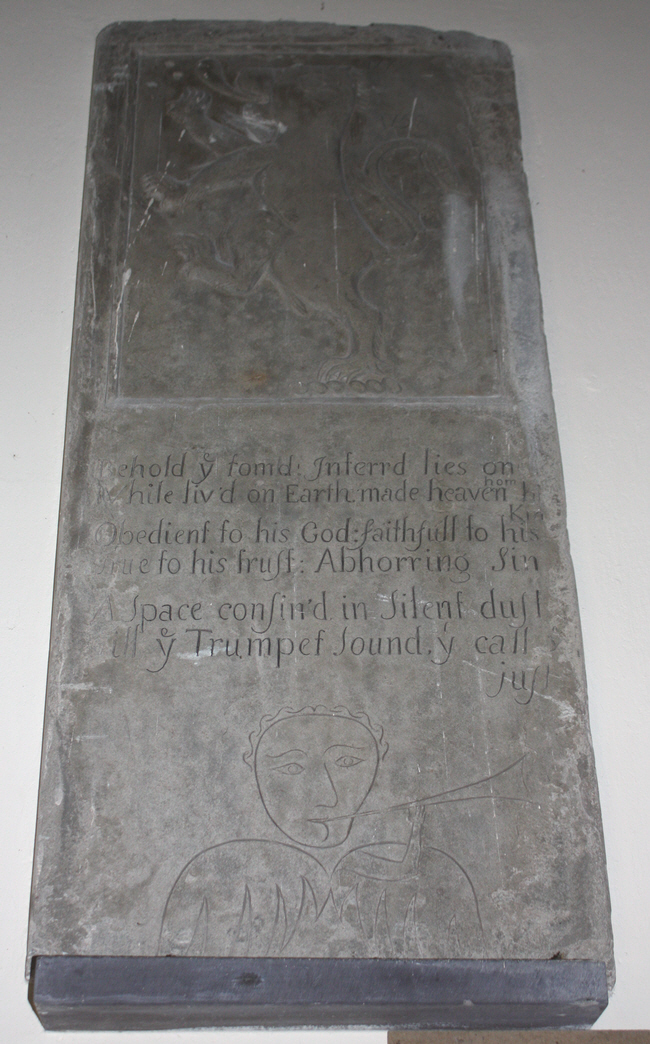 This, sadly undated, stone is mounted inside the church. The crudely drawn picture of a figure blowing a trumpet is delightful.
---
Martin Nicholson - Church Stretton, Shropshire, United Kingdom.
This page was last updated on August 20th 2013