Martin Nicholson's Cemetery Project
St Philip and St James, Hallow, Worcestershire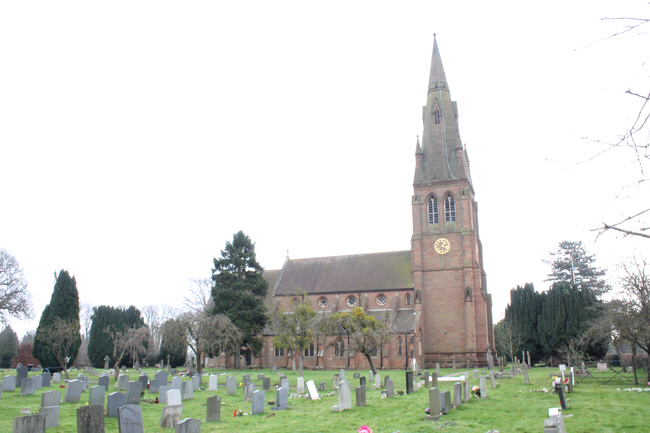 A large church with a particularly tall and impressive spire.
---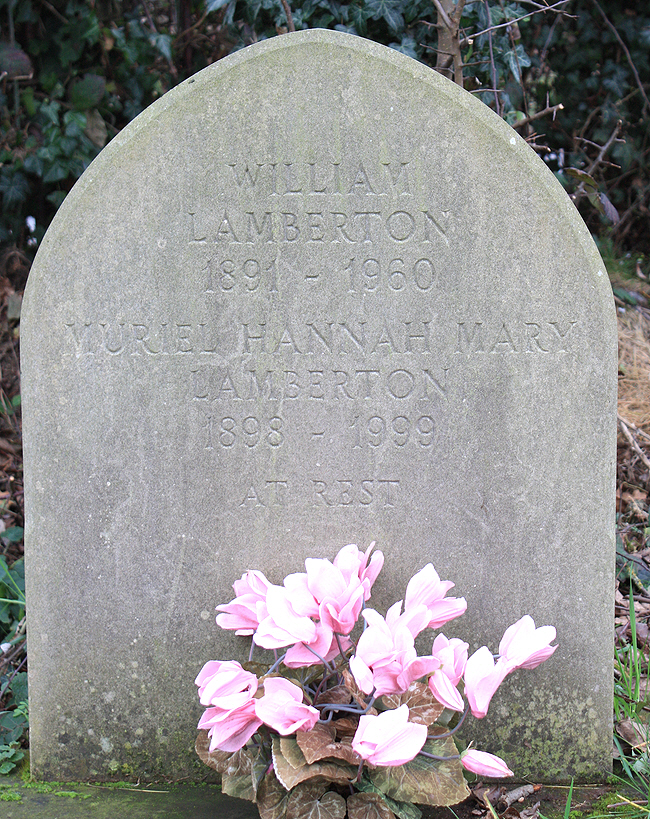 Aged 100.
---
Orthopaidic looks like a spelling mistake but Orthopaidic War Hospital is the correct title. V. A. D. stands for Voluntary Aid Detachment.
---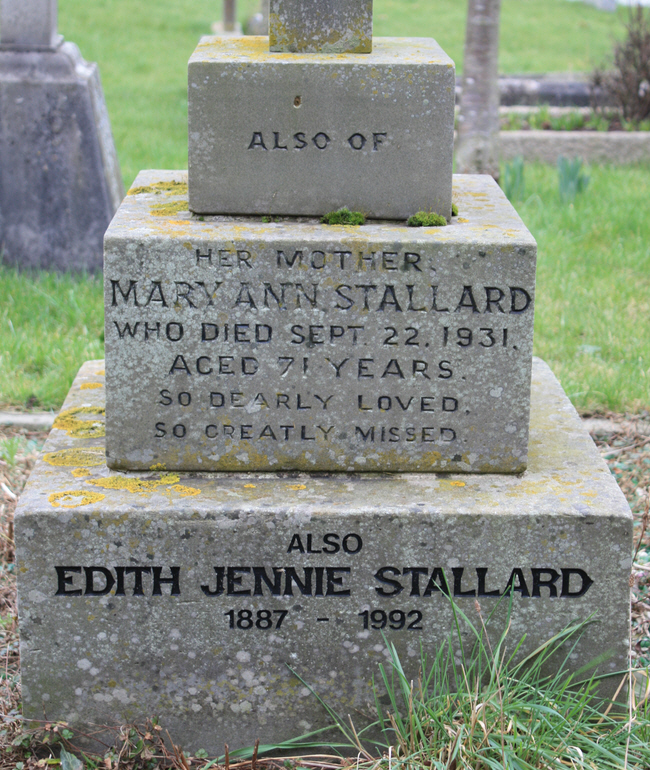 Aged 104. Edith was the sister of Alice Stallard who was the subject of the memorial shown above.
---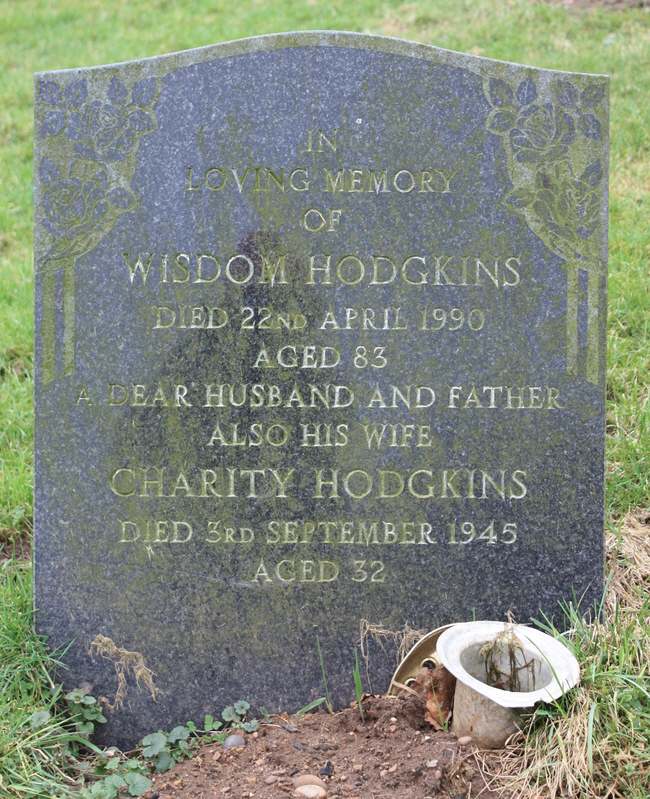 A married couple called Wisdom and Charity.
---
Martin Nicholson - Shropshire, United Kingdom.
This page was last updated on February 12th 2011.