Martin Nicholson's Cemetery Project
St Mary the Virgin, Hanbury, Worcestershire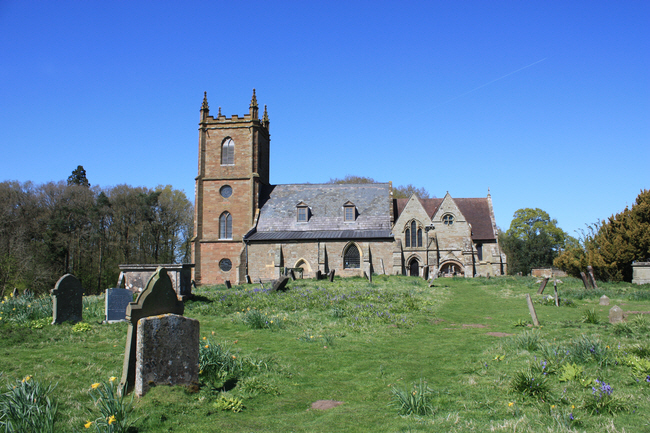 Once the site of an Iron Age Hill Fort and later the home of monks, the present building dates from 1210. It has evolved under the patronage of two important local families, the Bearcrofts of Mere Hall and the Vernons of Hanbury Hall.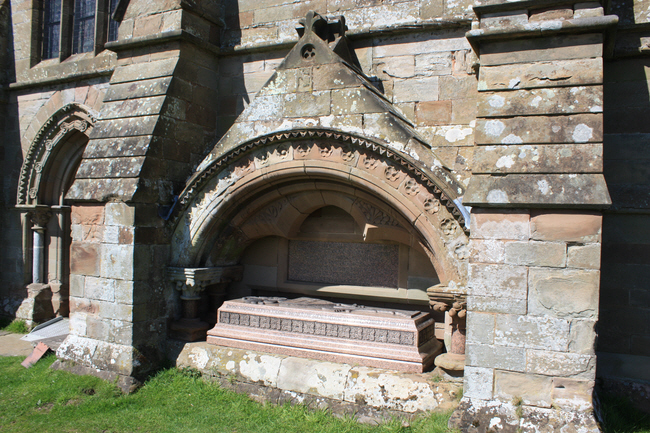 A curious memorial built into the external wall of the church.
---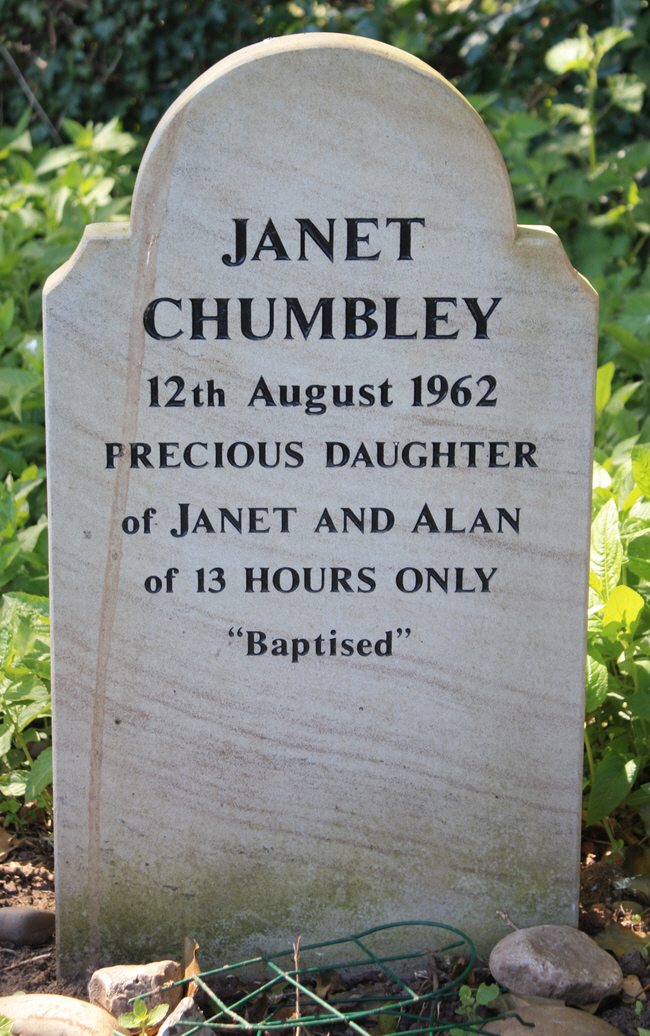 Janet only lived for 13 hours. May she rest in peace.
---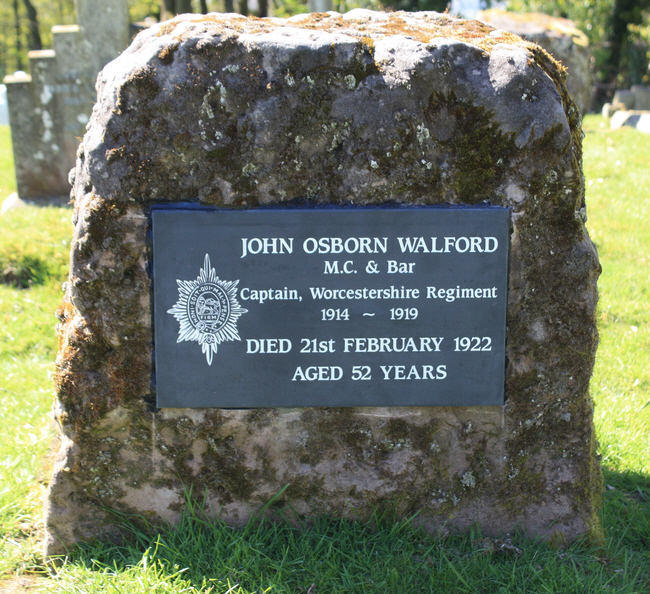 Captain John Osborn Walford survived Passchendaele and Fromelle, fought in France and Italy, and was awarded the Military Cross and bar. An inspirational officer, he led his troops in a series of daring actions; he was shot and suffered shellshock. But bravery took a terrible toll. When he finally returned home, he was a troubled man, haunted by what he had seen. Captain Walford, shot himself dead on February 21, 1922.
---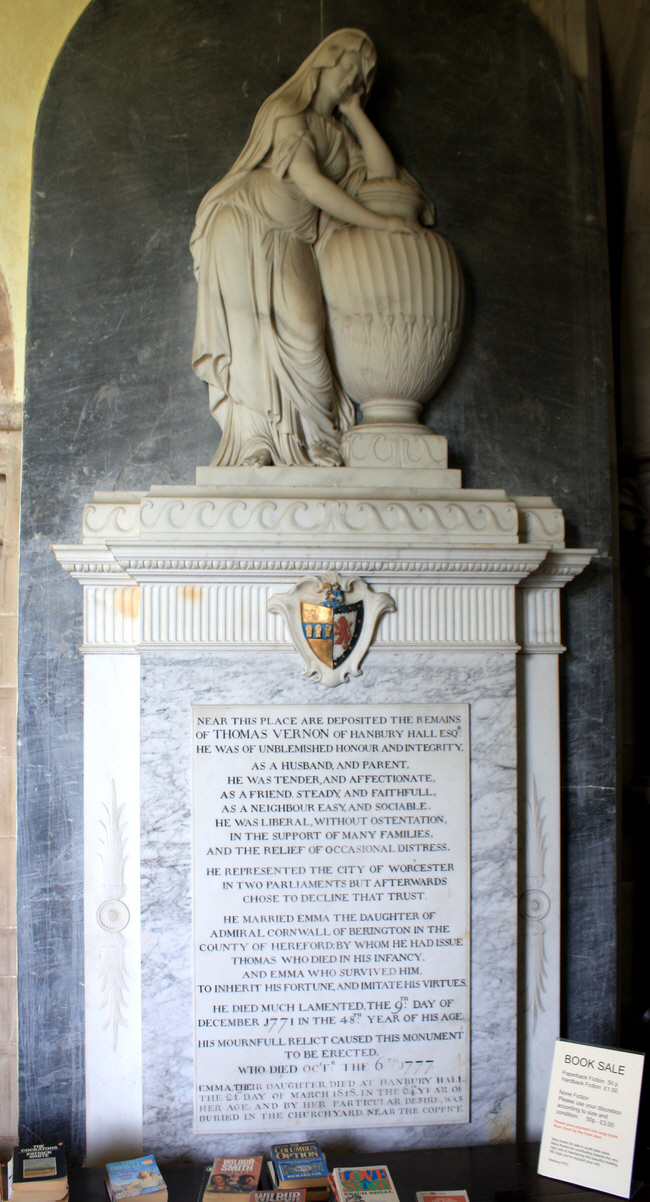 A large memorial to Thomas Vernon, died 1771. He was twice Member of Parliament for Worcester.
---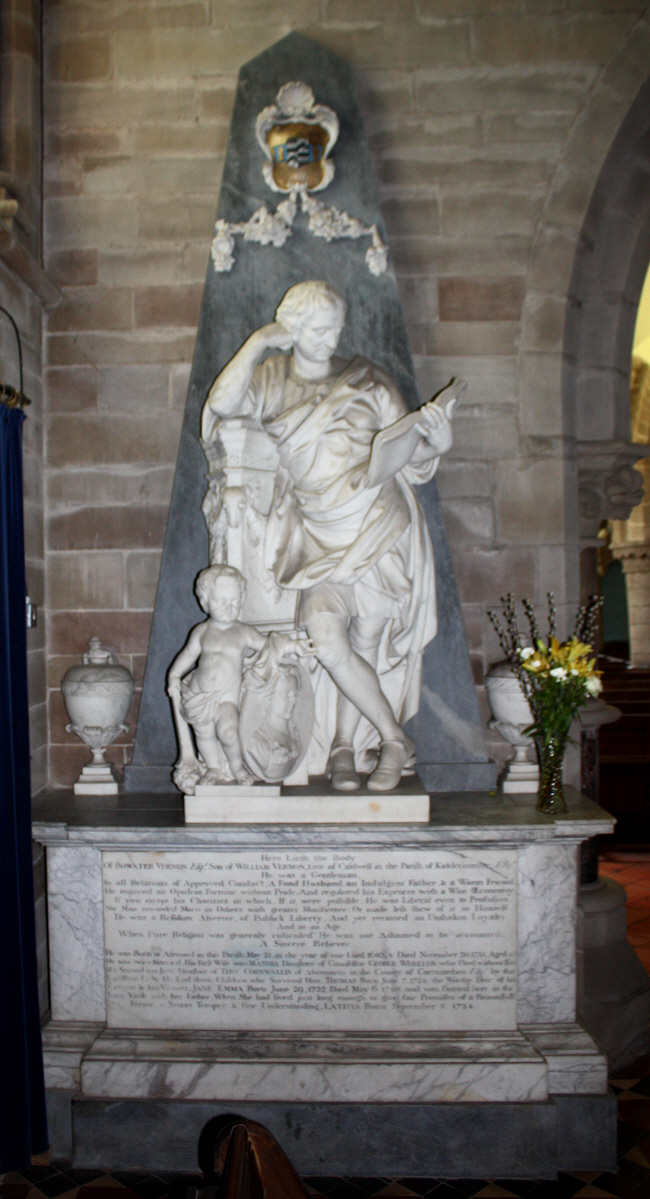 A standing monument of Bowater Vernon, died 1835, by Roubiliac.
---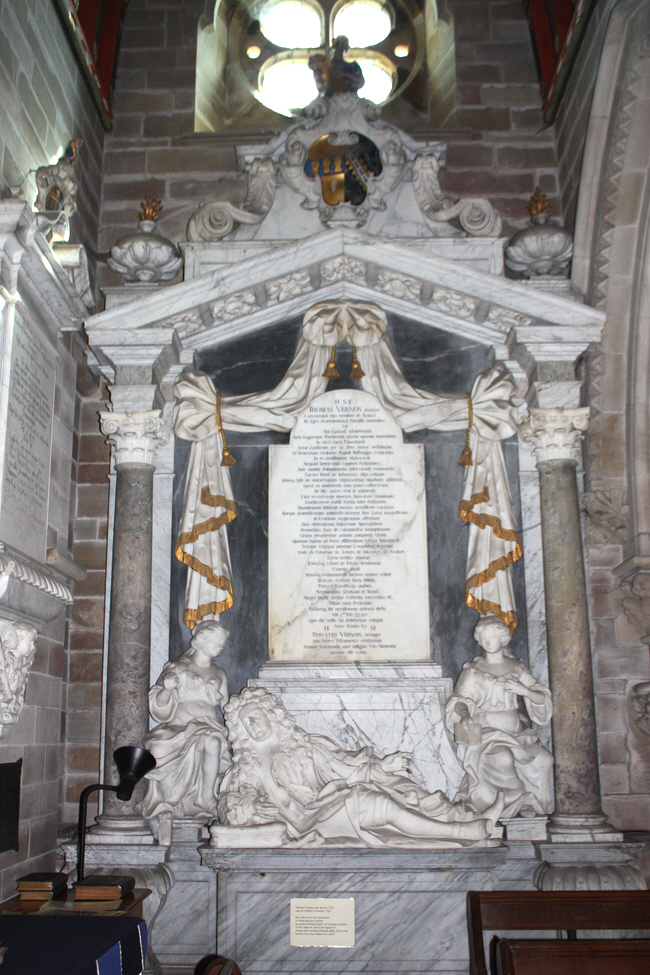 In the Vernon Chapel there is a large monument to Thomas Vernon who died in 1721. It comprises a semi-reclining effigy flanked by figures of Justice and Learning and, behind, Corinthian columns support an open pediment.
---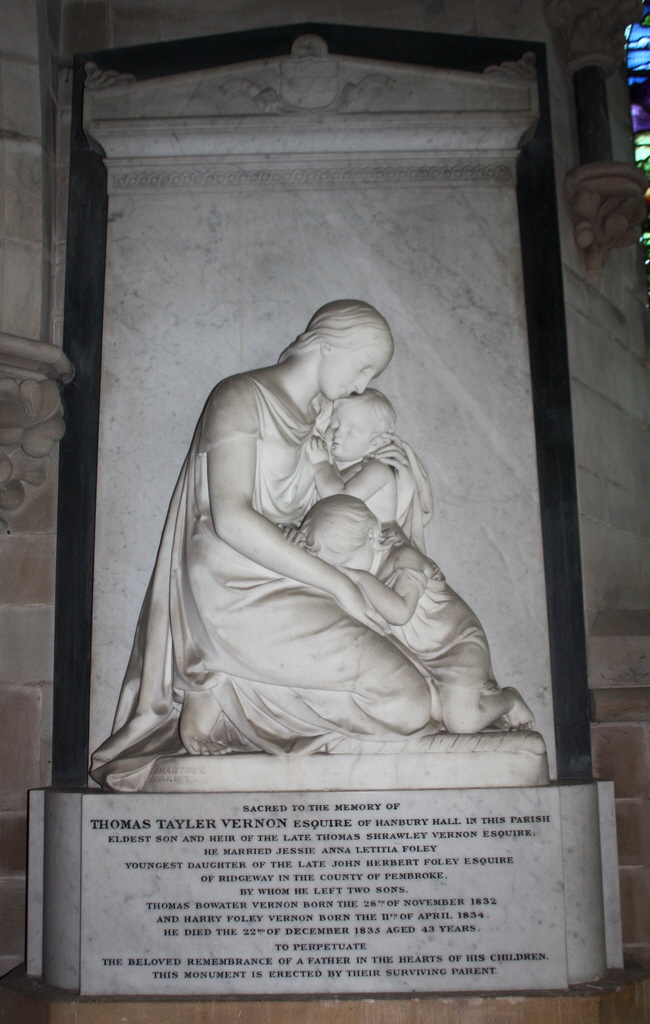 A large marble relief panel by Chantrey to Thomas Tayler Vernon who died in 1835.
---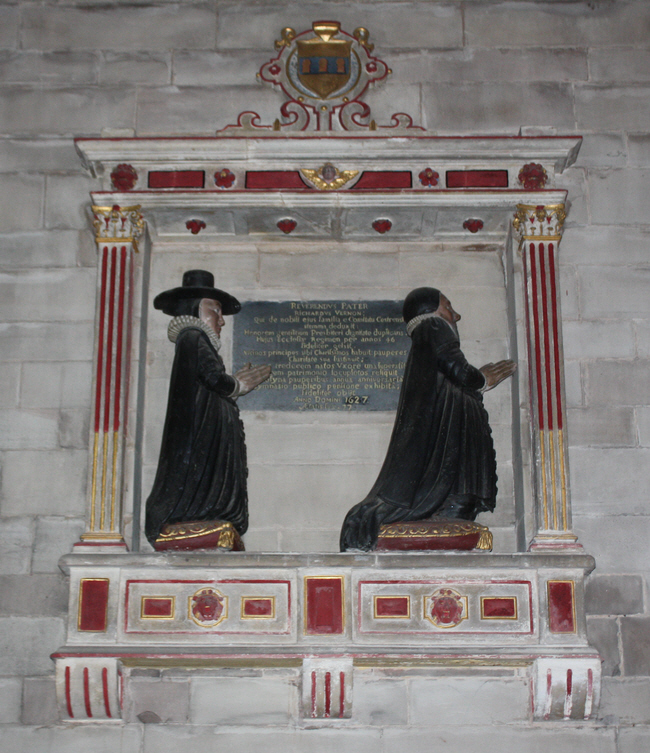 In the chancel is a wall memorial to Richard Vernon, died 1627, with two kneeling figures set within a recess.
---
Claire Christine Nicholson and Martin Piers Nicholson - Ticklerton (Shropshire) and Daventry (Northhamptonshire), United Kingdom.
This page was last updated on Apri 20th 2016.