Martin Nicholson's Cemetery Project
St Michael, Llanfihangel Rhydithon, Powys, Wales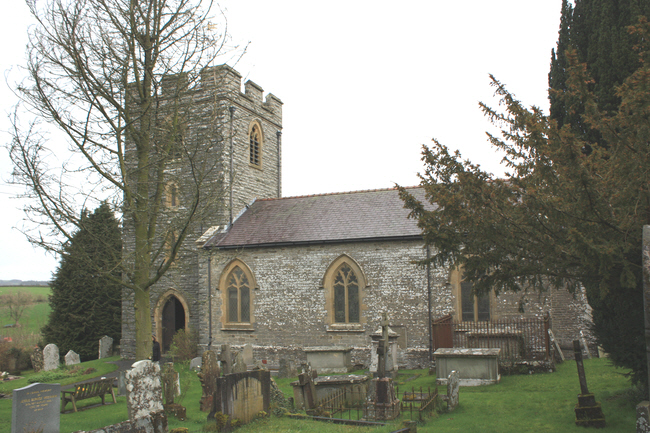 This was a memorable visit for two reasons. We met somebody who quizzed us about what we were doing and we found two versions of the same memorial - one inside the church and a later version in the graveyard.
---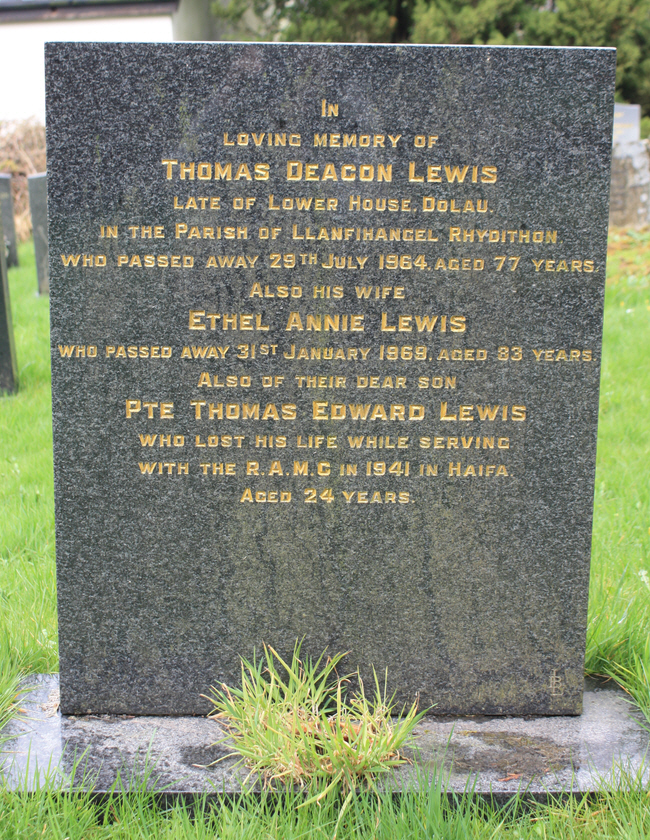 Thomas Edward Lewis served in the Royal Army Medical Corps. He died in 1941 and is buried in the Khayat Beach War Cemetery in Haifa.
---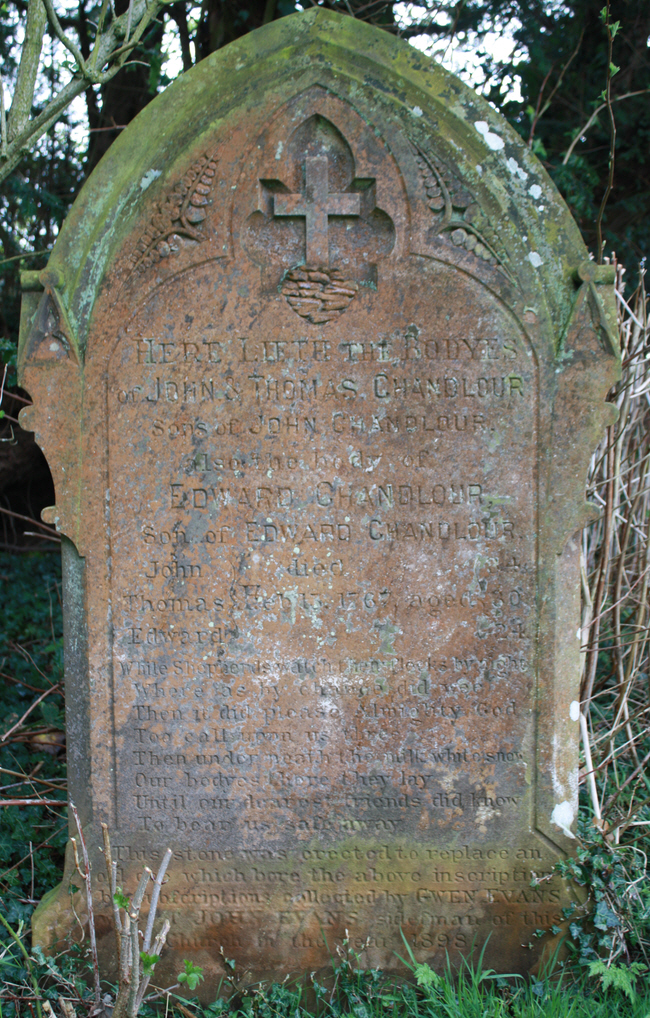 This was the second version of the grave that Claire found. I was impressed that she could remember this one duplicate out of all the hundreds in the graveyard.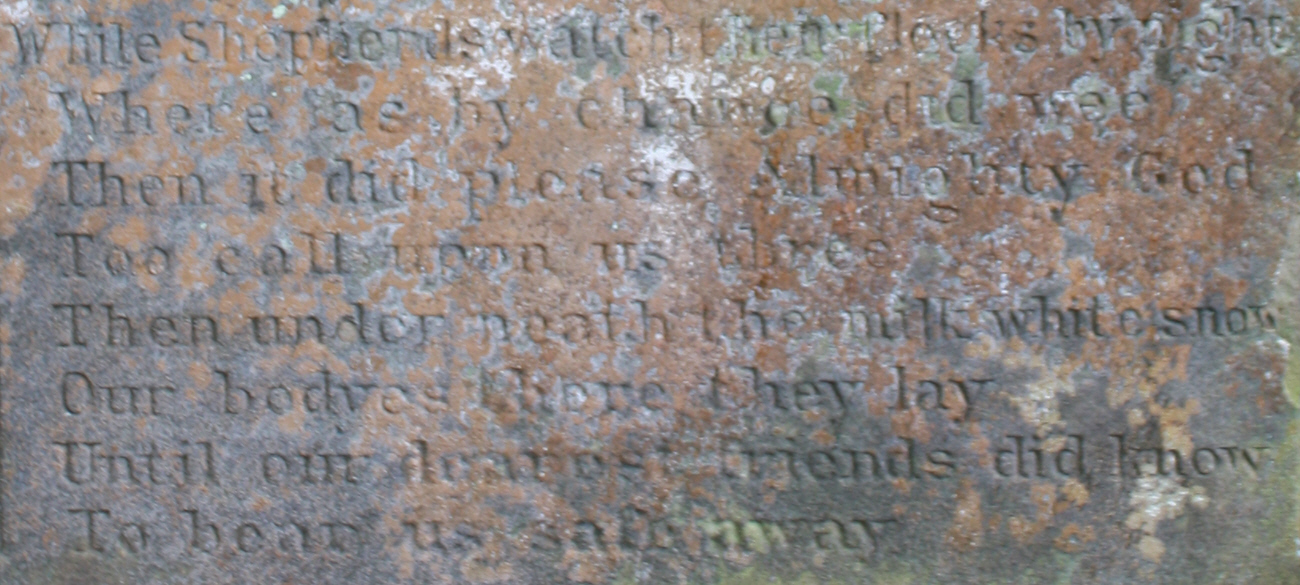 It seems that three shepherds perished in the snow, and their bodies were recovered by their friends.
---

The older version complete with a spelling mistake.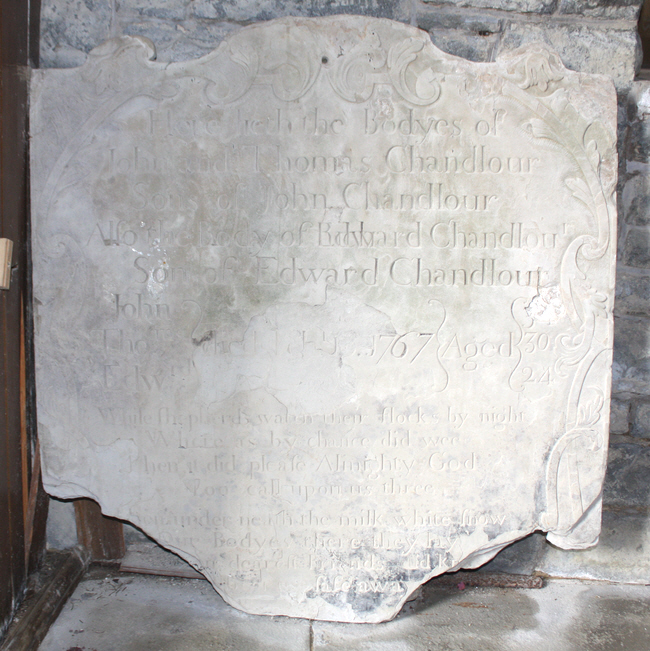 ---
Martin Nicholson - Shropshire, United Kingdom.
This page was last updated on April 8th 2014.