Martin Nicholson's Cemetery Project
St Chad, Hamner, Wrexham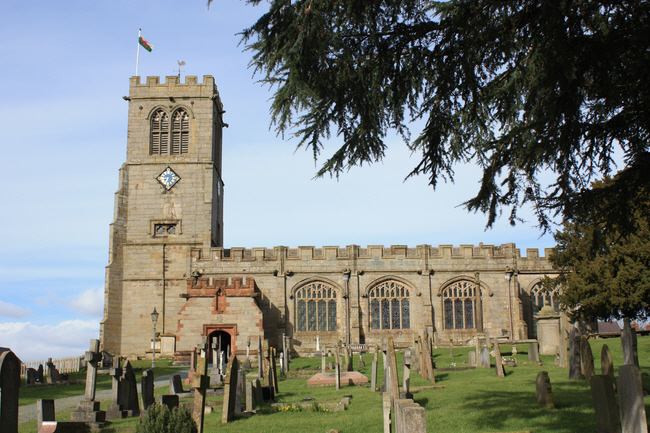 This was a lovely location - on a hill looking down over Hamner Mere.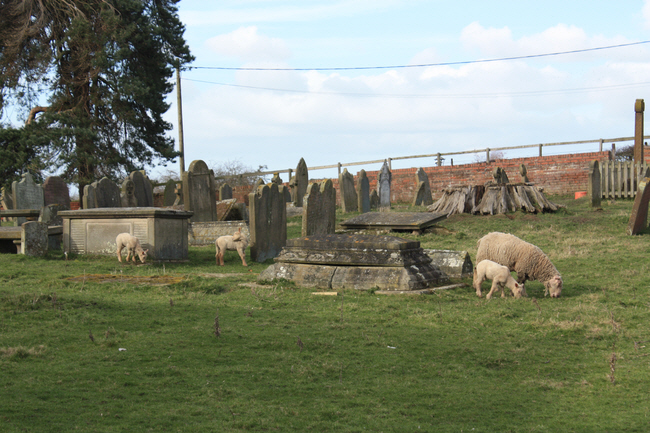 "Sheep may safely graze in green pastures"
---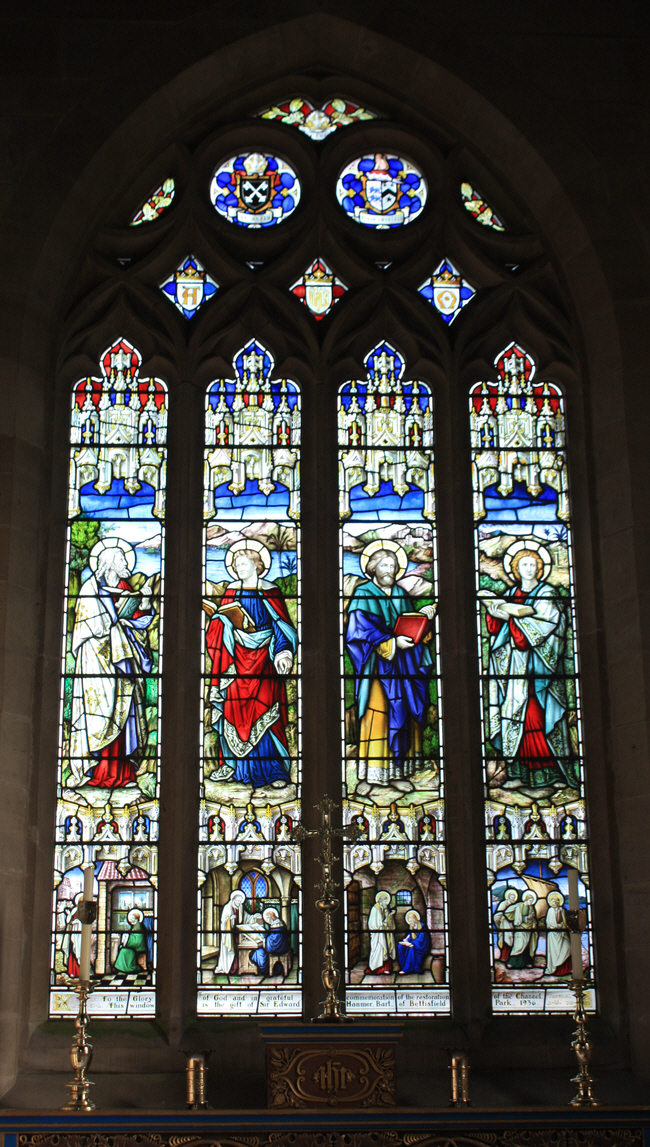 The principal lights represent the four evangelists with the Sea of Galilee in the background.
---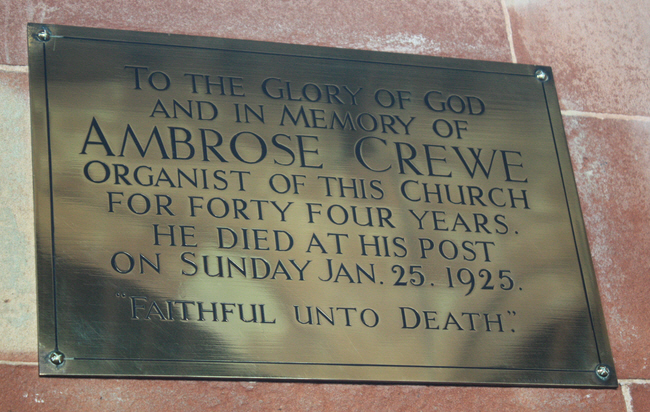 The organist died while playing the organ at the Sunday service.
---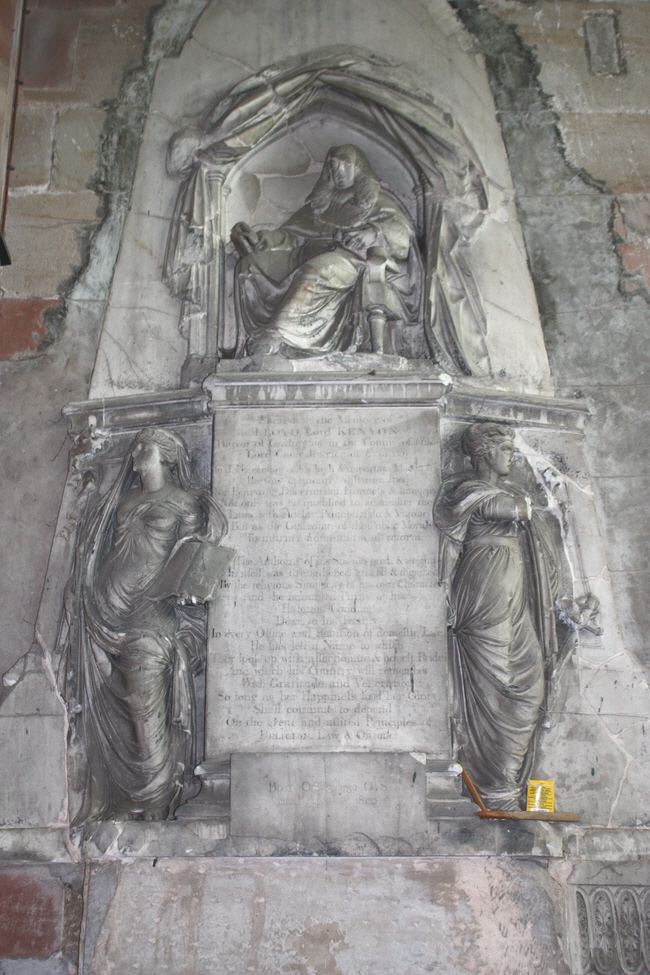 A most elaborate memorial that is not enhanced by its immediate surroundings.
---
Old Style (O.S.) was used to show that a date was being reported in the Julian calendar rather than in the Gregorian. In England the change-over took place in 1752.
---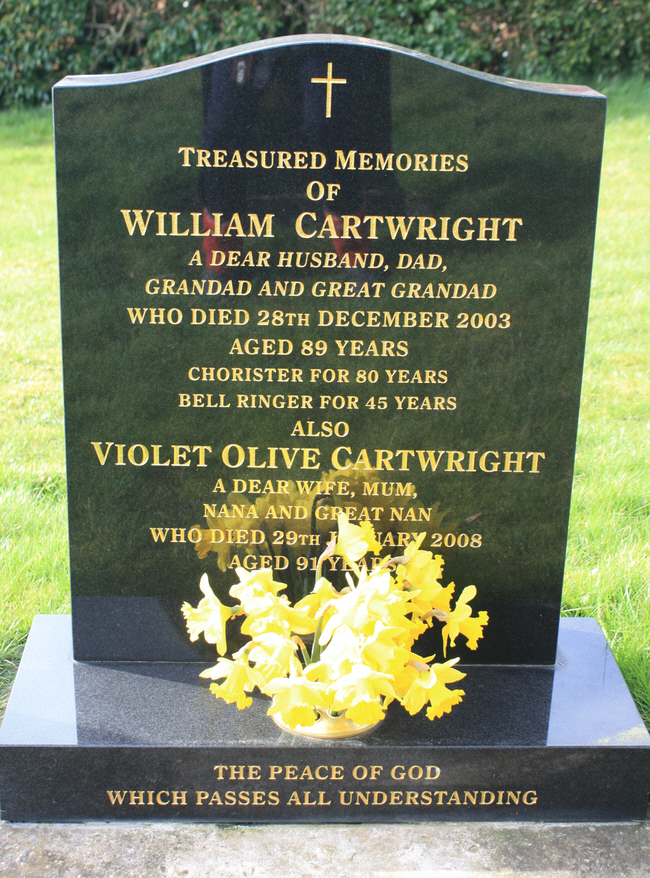 A chorister for 80 years!
---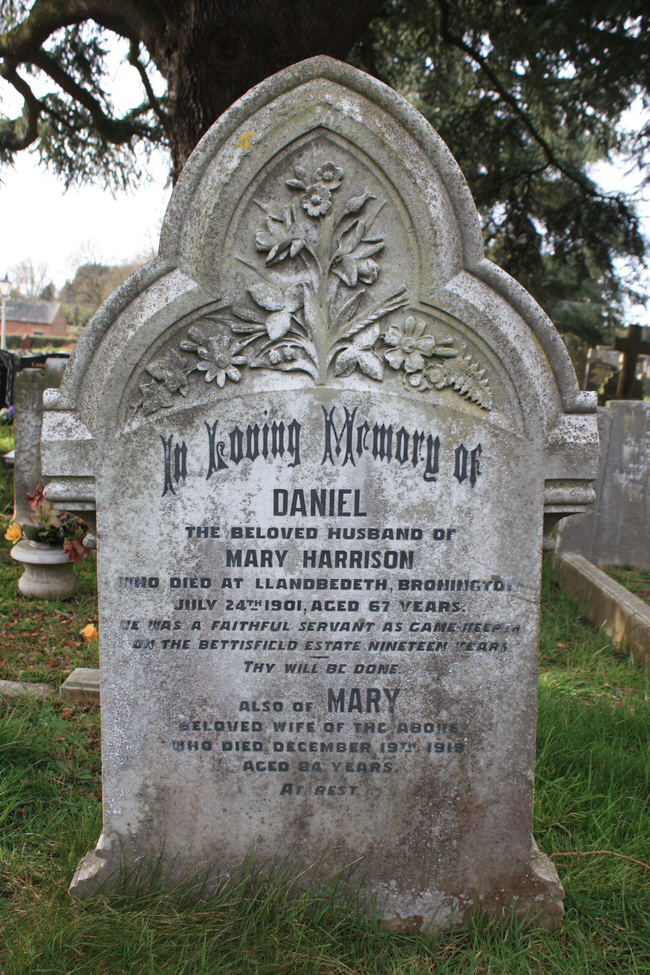 A Gamekeeper.
---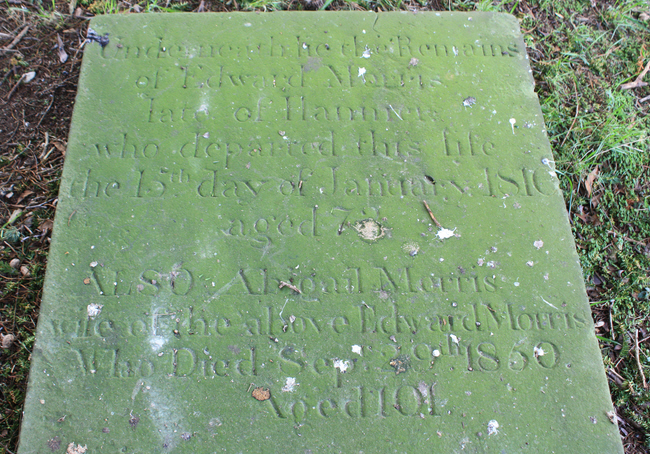 Age 101.
---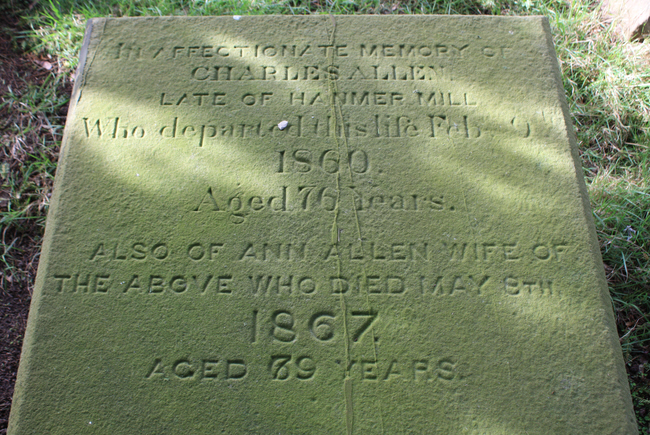 The age of the deceased had to be changed by the mason.
---
Martin Nicholson - Shropshire, United Kingdom.
This page was last updated on March 4th 2014.