Martin Nicholson's Cemetery Project
St Michael and All Angels, Ewyas Harold, Herefordshire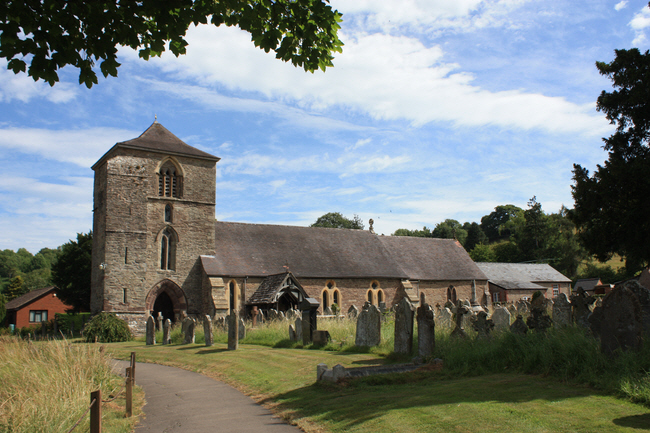 St. Michael's is situated in the centre of the village. It dates from the 13th century, but this was not the earliest church in the village. The massive 13th century tower may have once been detached from the church and it is likely that it gave protection from raiders.
---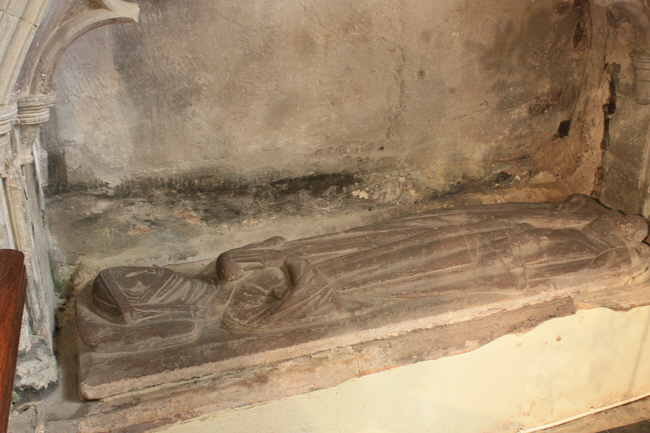 Recessed into the chancel wall is an effigy of a woman in early 14th century costume. Her unusual head dress shows she has taken a vow of chastity. She is reputed to be Clarissa Tregoz who died in 1270.
---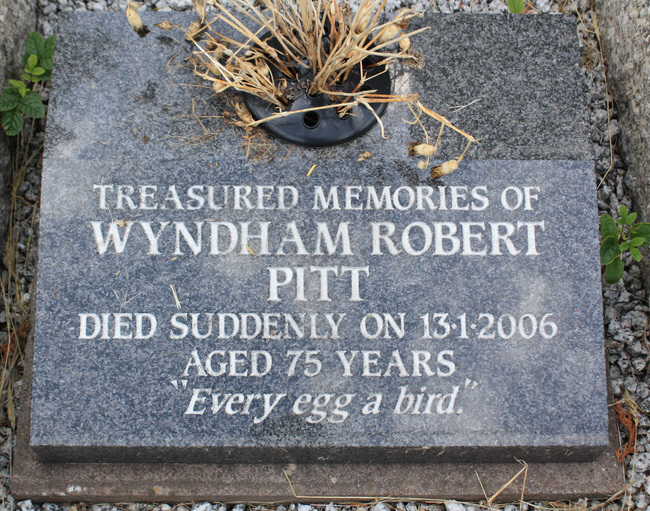 "Every egg a bird".
---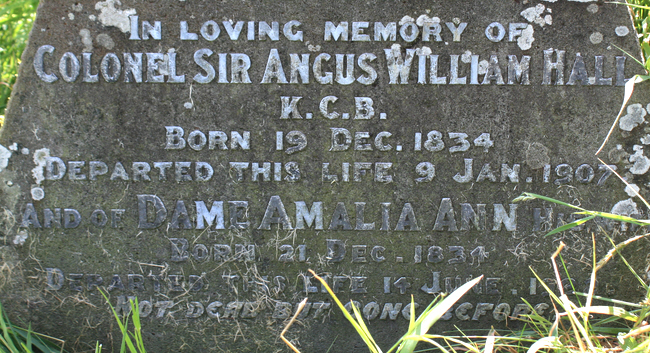 A Colonel married to a Dame.
---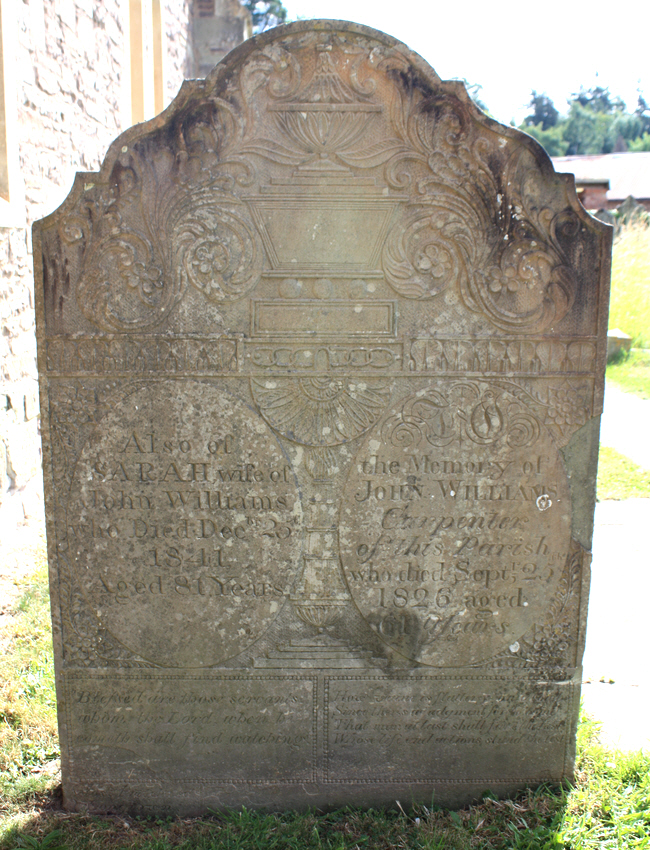 John Williams was a Carpenter.
---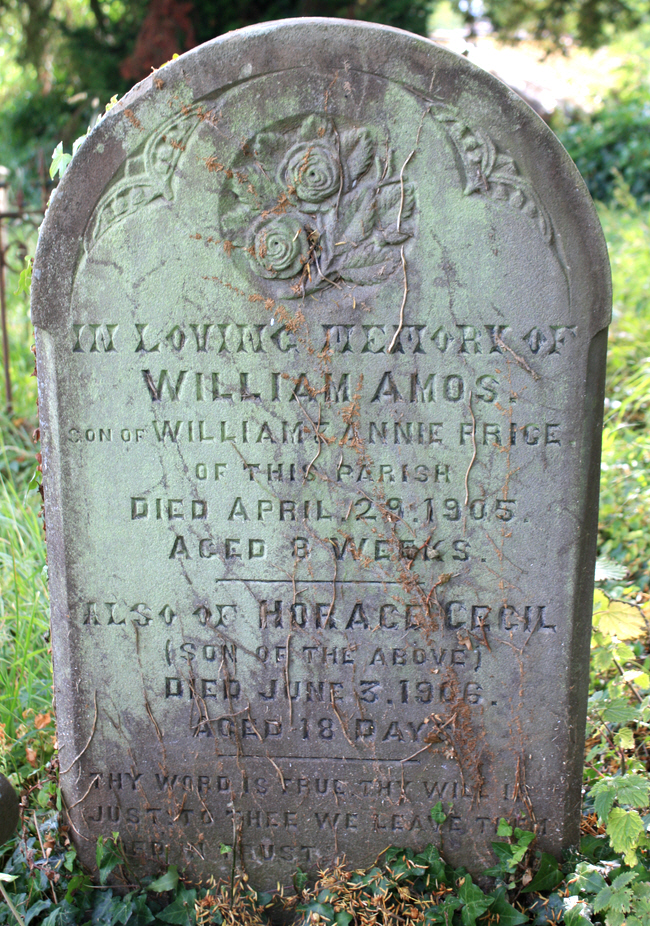 William and Annie Price lost one son at 8 weeks old and another son when aged 18 days.
---
Claire Christine Nicholson and Martin Piers Nicholson - Ticklerton (Shropshire) and Daventry (Northhamptonshire), United Kingdom.
This page was last updated on July 10th 2015.