Martin Nicholson's Cemetery Project
All Saints', Harpole, Northamptonshire
A large church in a rather small village.
---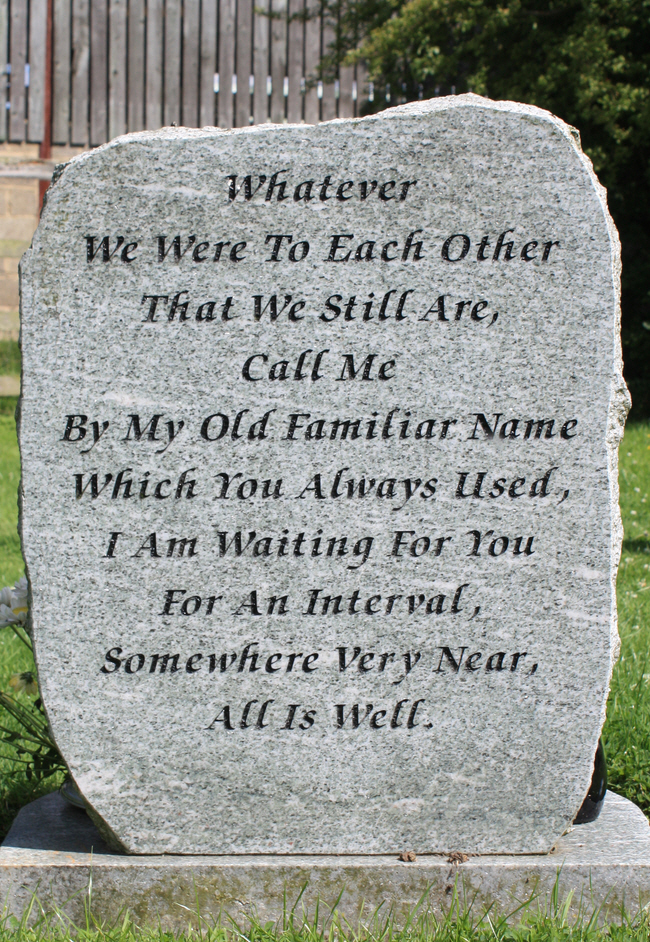 I thought this was a particularly moving piece of text by Henry Scott Holland - one I might consider on my own gravestone when the time comes.
---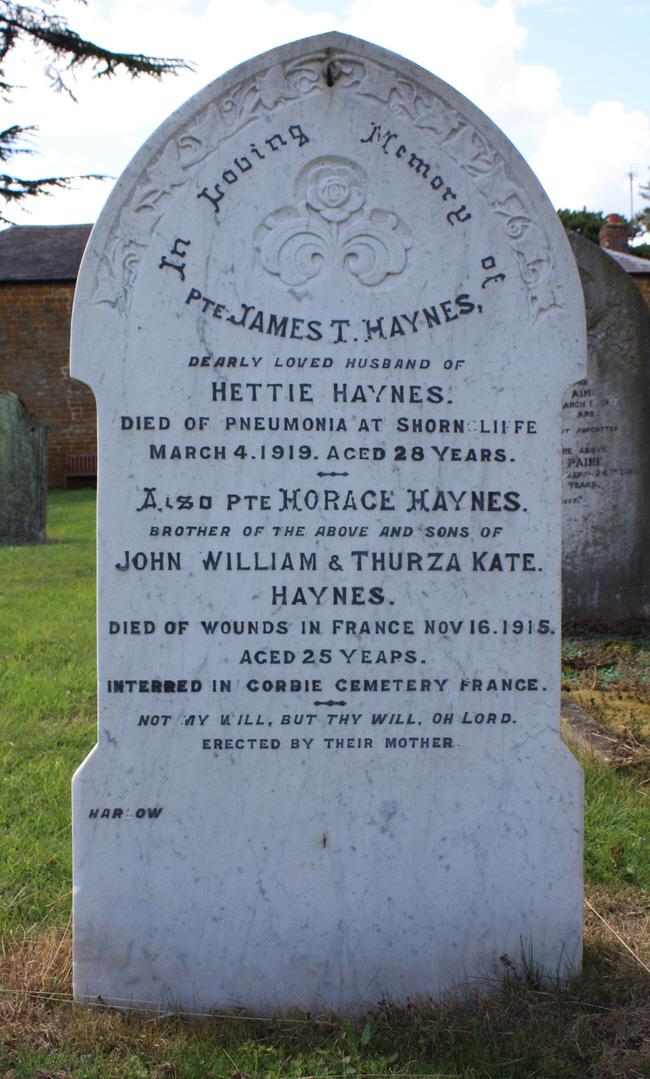 Unusual but interesting for the cause of death to appear on the memorial.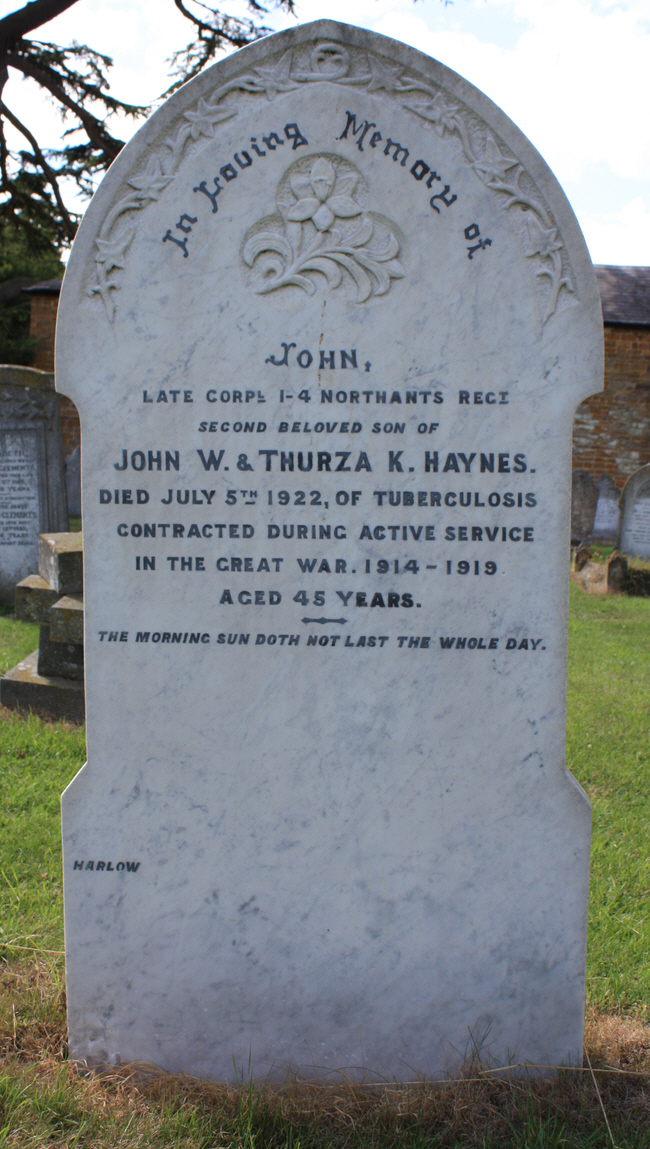 ---
Martin Nicholson - Daventry, United Kingdom.
This page was last updated on July 19th 2009.