Martin Nicholson's Cemetery Project
St Leonard, Hatfield, Herefordshire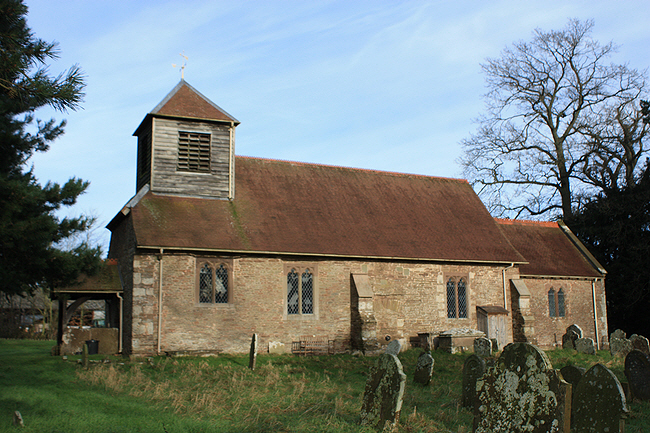 This church was built in the late 11th century. The west porch that can be seen in the photograph was added some 300 years later.
---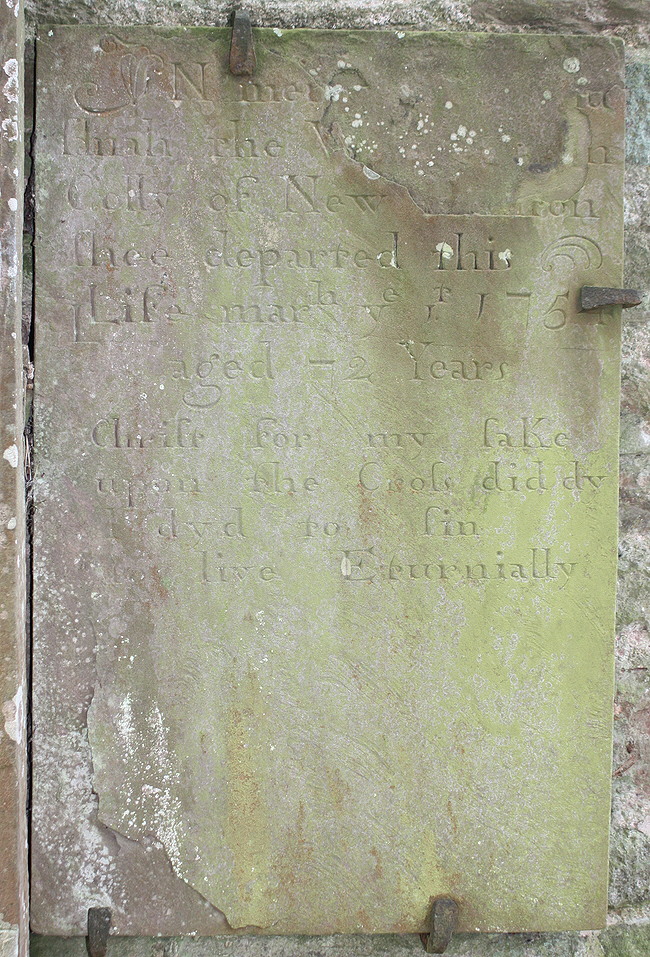 This stone dates back to 1754. It has a number of spellings that seem unusual to modern eyes.
---
My surname is Nicholson but in this case Nicholson seems to be a place rather than a person. Has baby Margaret's father's name been mis-engraved? Was he James?
---
Martin Nicholson - Church Stretton, United Kingdom.
This page was last updated on Jan 14th 2014