Martin Nicholson's Cemetery Project
St Giles, Haughton, Staffordshire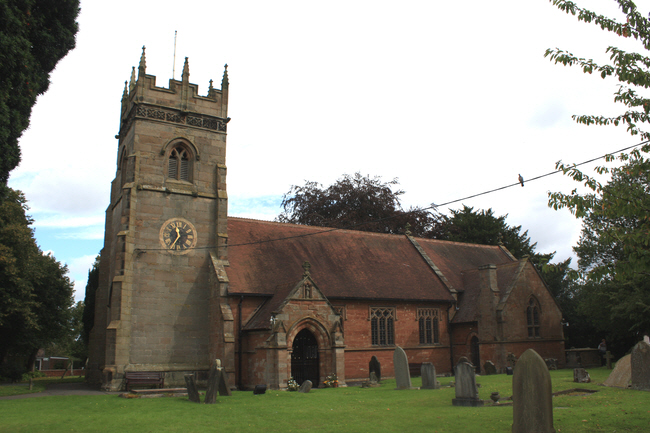 There is some evidence of a late 12th century church in the west wall of the nave and the tower arch shows that a tower was added in the 1300s. The present tower, the north chapel and the windows on the north side of the nave survive from a programme of works initiated by Nicholas Gravinor (rector 1489-1520). The remainder of the church had been rebuilt in the eighteenth and nineteenth centuries but this work was taken down and replaced in the restoration of 1887 by John Loughborough Pearson (1817-97), the renowned Gothic Revival architect.
---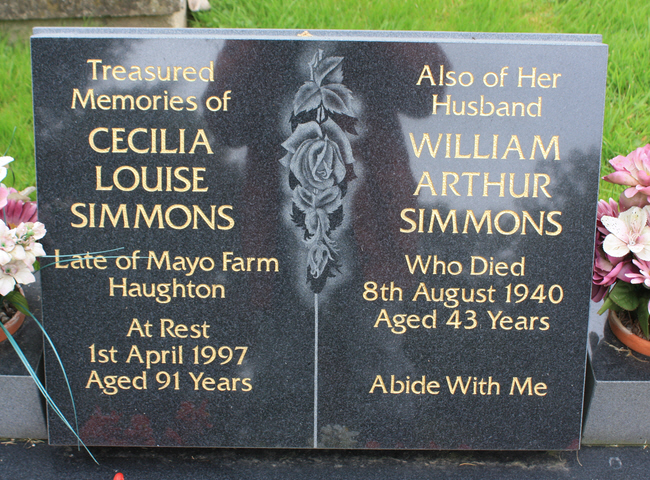 A widow for nearly 57 years.
---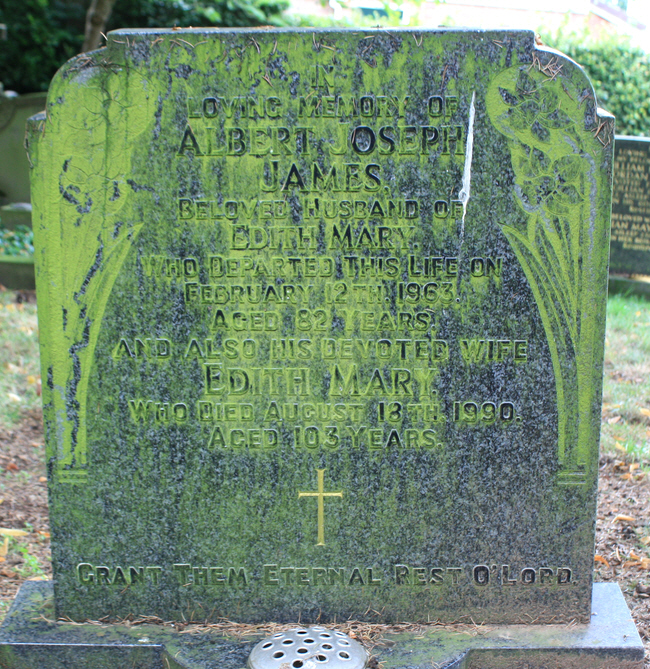 Aged 103.
---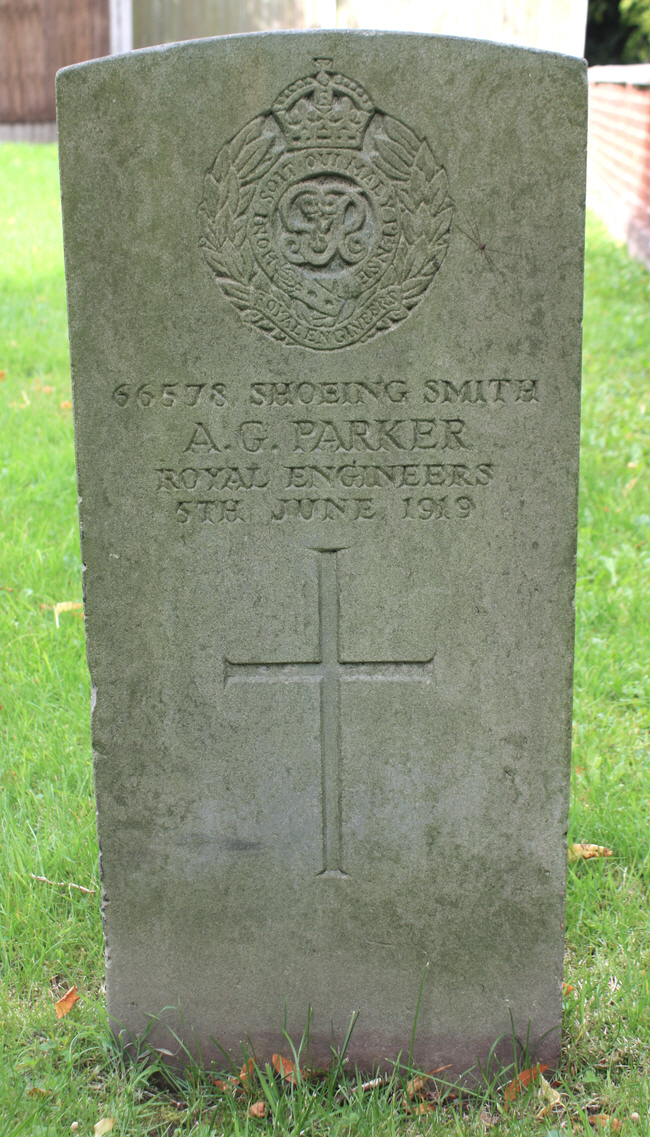 We hadn't seen a military grave for a "Shoeing Smith" before.
---
Martin Nicholson - Shropshire, United Kingdom.
This page was last updated on August 30th 2014.