Martin Nicholson's Cemetery Project
St Mary the Virgin, Hay on Wye, Powys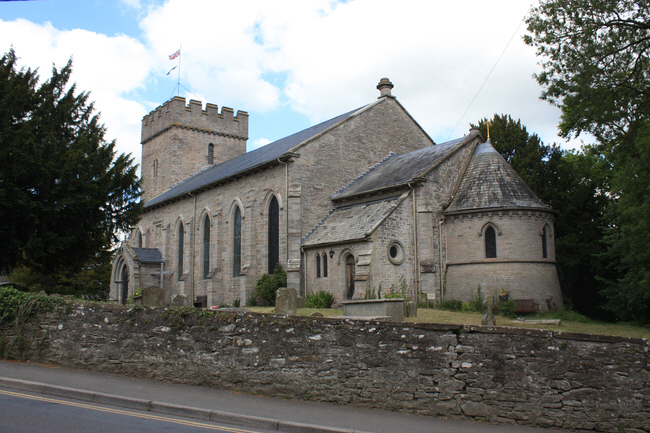 Dating from the 12th century, the church was rebuilt in 1833 after years of neglect and improved upon throughout the remainder of the 19th century. The grey stone 15th century crenelated tower stands in contrast to a rather plain early 19th century galleried nave. It looks Gothic on the outside but very much a plain Protestant plaster preaching church on the inside.
---
The engraved figure has a bust, a dress and a beard!
---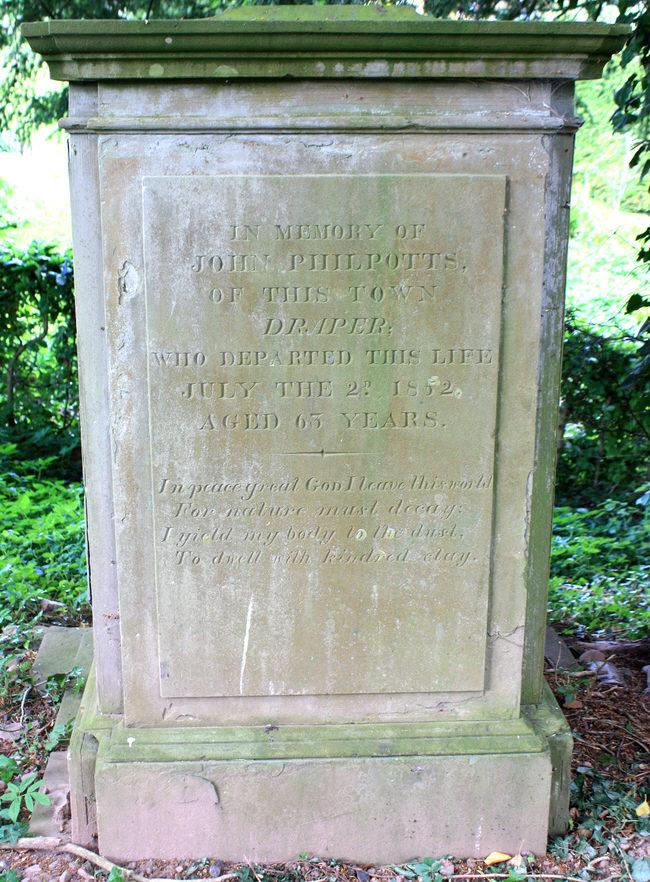 John Philpotts was a Draper
---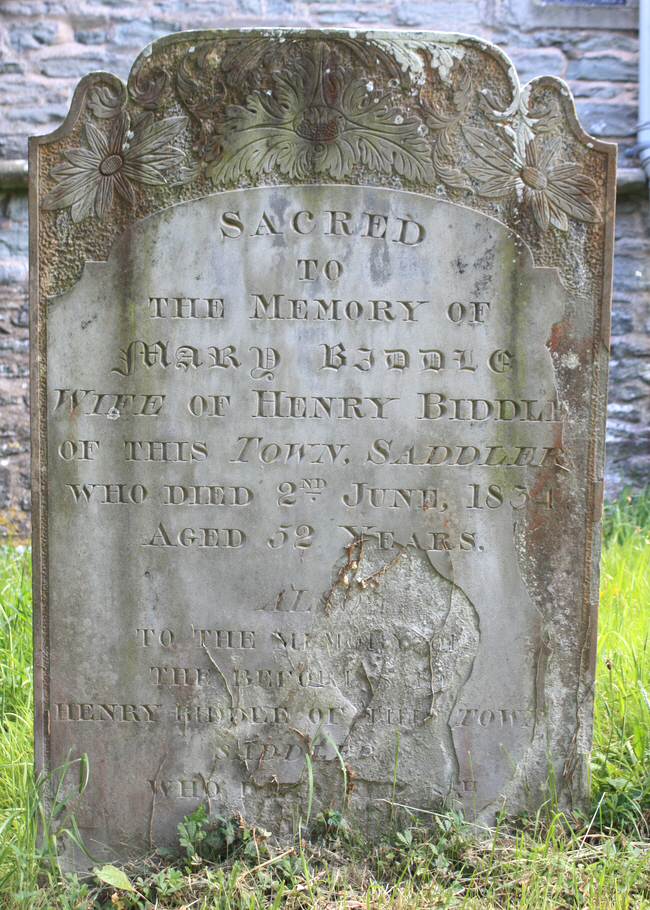 Mary's husband Henry was a Saddler.
---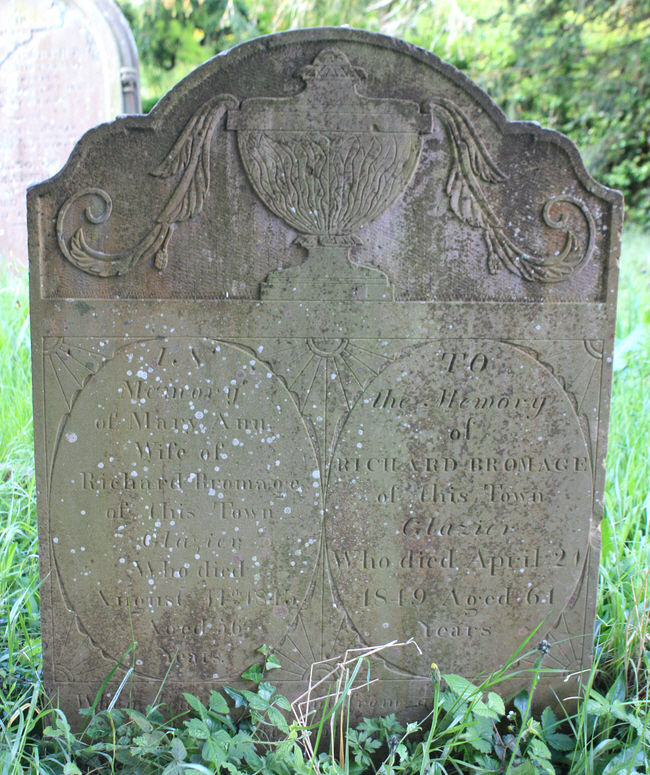 Richard Bromage was a Glazier.
---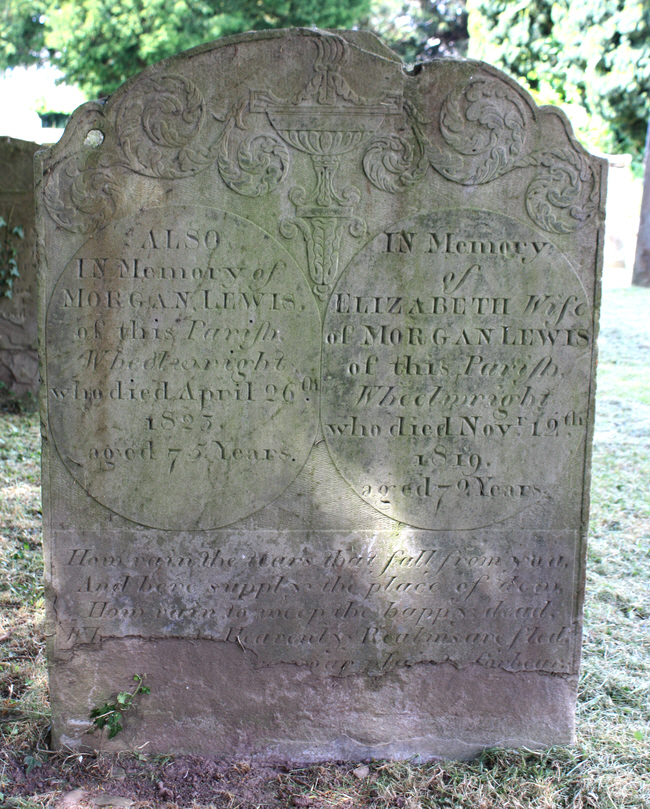 Morgan Lewis was a Wheelwright.
---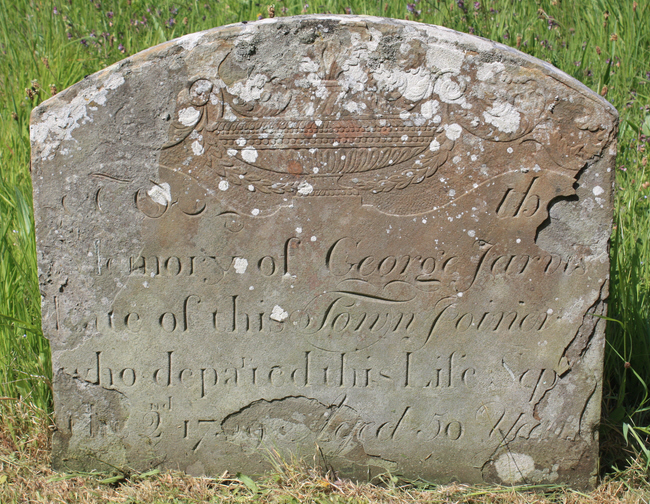 George was a Joiner.
---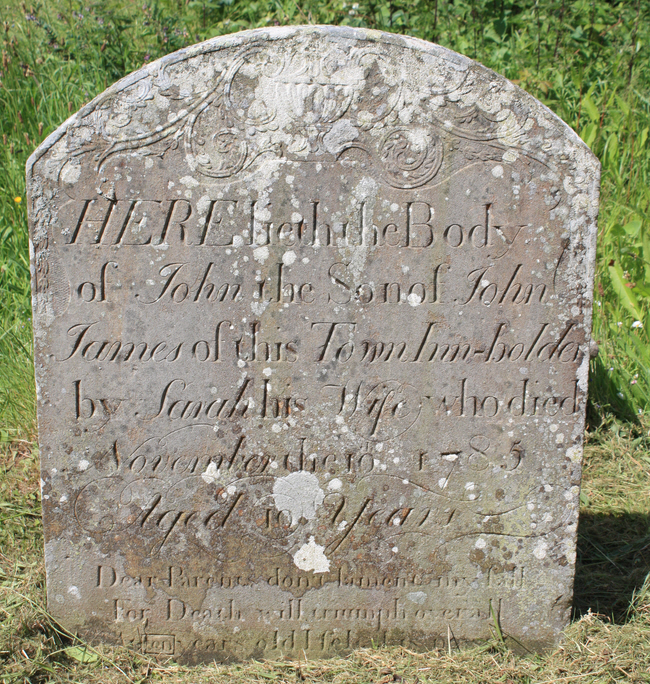 John James was an Inn-Holder.
---
Claire Christine Nicholson and Martin Piers Nicholson - Ticklerton (Shropshire) and Daventry (Northhamptonshire), United Kingdom.
This page was last updated on June 9th 2015.